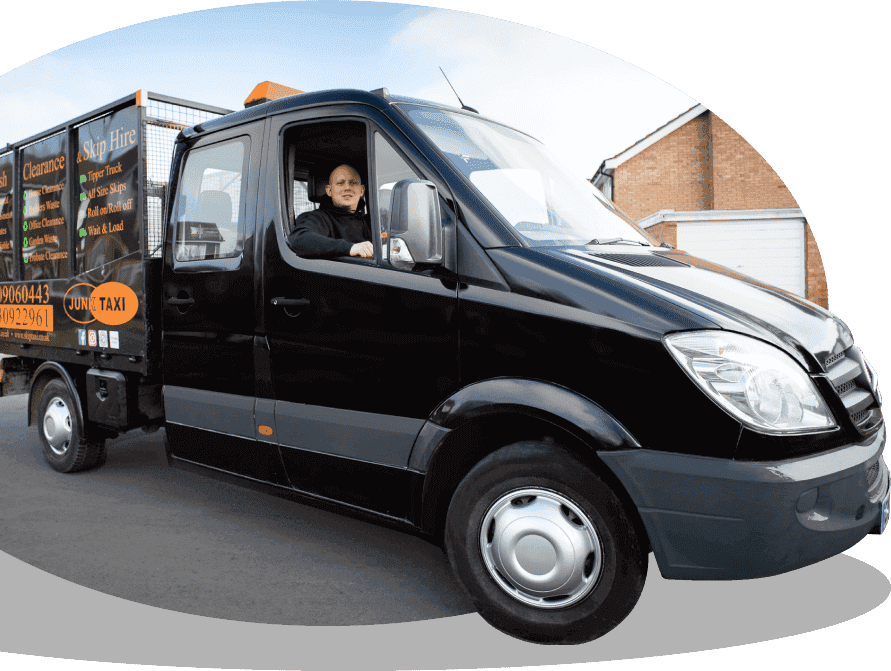 Quick and easy garage clearance
in Lewisham
Have you noticed the pile of waste in the corner of your Lewisham garage growing over time? Are you finding that you're turning a blind eye as you're not sure how, or where, to dispose of it responsibly? Here at Junk Taxi, we are on your side. Our team are licensed waste carriers and have aided properties across Lewisham, from Courthill Road to Lewisham Hill, with effective, hassle-free garage clearance services. Let us remove your waste!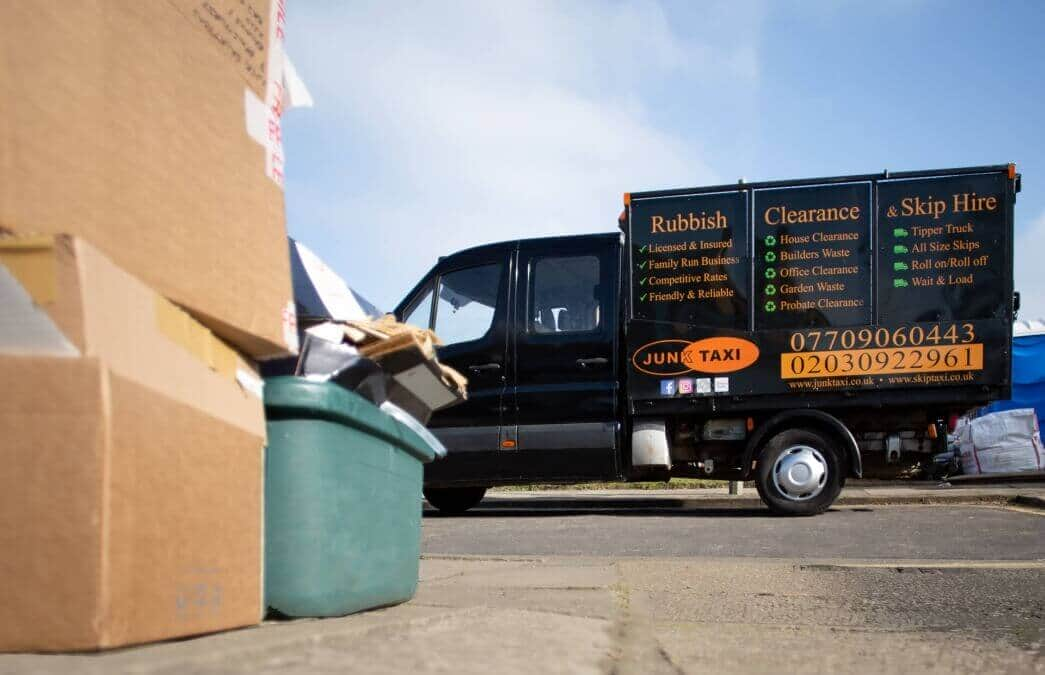 How can garage clearance
in Lewisham benefit you?
Waste held in your garage can accumulate quickly. With bin bags fit to burst, worn garden furniture and dishevelled gardening tools all gathering up, you will find yourself soon losing valuable space whilst gaining confusion on how to responsibly remove garage garbage from your property in Lewisham. With our team at Junk Taxi on your side, these are troubles you can be rid of. As licenced waste carriers who work with a company that recycles up to 90% of the waste they receive, you can trust in our service whilst gaining back your garage space.
Why you may need garage clearance
in Lewisham
Clearing the waste from your garage will return your space to you whilst opening a gate to new opportunities. Why not introduce a new living area to the grounds of your home? From an annex for the in-laws to a games room for the teens, the options are endless. With our reliable, hassle-free garage waste removal service on your side, your relaxing haven or high-tech home gym are closer than ever. Let us provide quick and easy garage clearance at your home in Lewisham.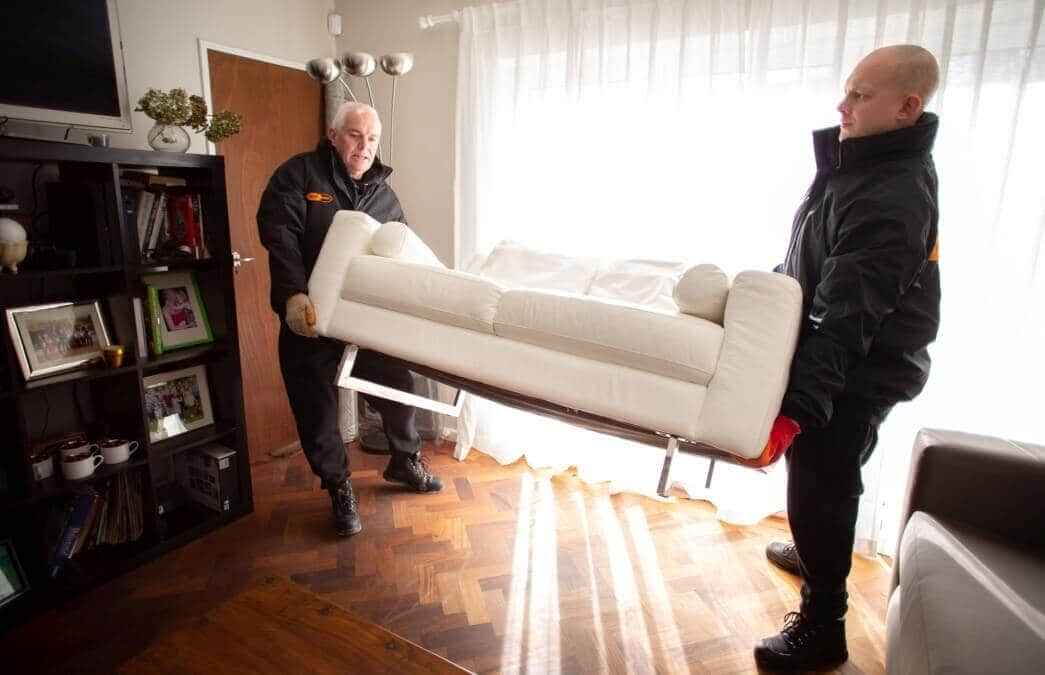 Hear from our garage clearance
customers in Lewisham
Are you looking to regain your Lewisham garage space? We are here to help and getting in touch with us is easy! Pick up the phone and dial 020 3092 2961 or 07709 060 443, email us at info@junktaxi.co.uk or fill out our contact form. A member of our team will get back to you shortly.
Interested? Here's how to arrange your garage clearance

in Lewisham…
Has the time come to clear out your Lewisham garage waste? Here at Junk Taxi, we work to remove hassle and disruption. Our service is here for you to take advantage of, and its simple too!
Simply pick up the phone or send us an email stating your type of clearance. We can discuss this further with you to ensure we understand your garage clearance needs.
We will then provide you with an initial, honest quotation.
Upon arrival, a final quote will be provided and, once you're happy, we will collect, remove and dispose of your Lewisham garage waste conscientiously.
Why we're the best choice for your
garage clearance in Lewisham

Flexible options
Our team are on your side, making the effort to get to know you and your clearance requirements. We will offer atailored, cost-effective solution that works specifically for you and your Lewisham garage clearance.

Personal service
As a family-run business, we understand the importance of receiving a personal service. We pride ourselves on the processes we provide to each of our customers throughout Lewisham, granting them with tailored, hassle-free garage clearance services.

Convenient collection
Our team will never cause disruption to you or your neighbouring properties. Our removal process is hassle-free. Keeping you updated throughout the process, your waste will be collected promptly and disposed of responsibly without inconvenience.

Professional team
As a team of licenced waste carriers, you can depend on us. Responsibly disposing of your waste, we hold great pride in the steps we take to further protect our environment. Upon collection, you will be provided with a duty of care waste transfer note.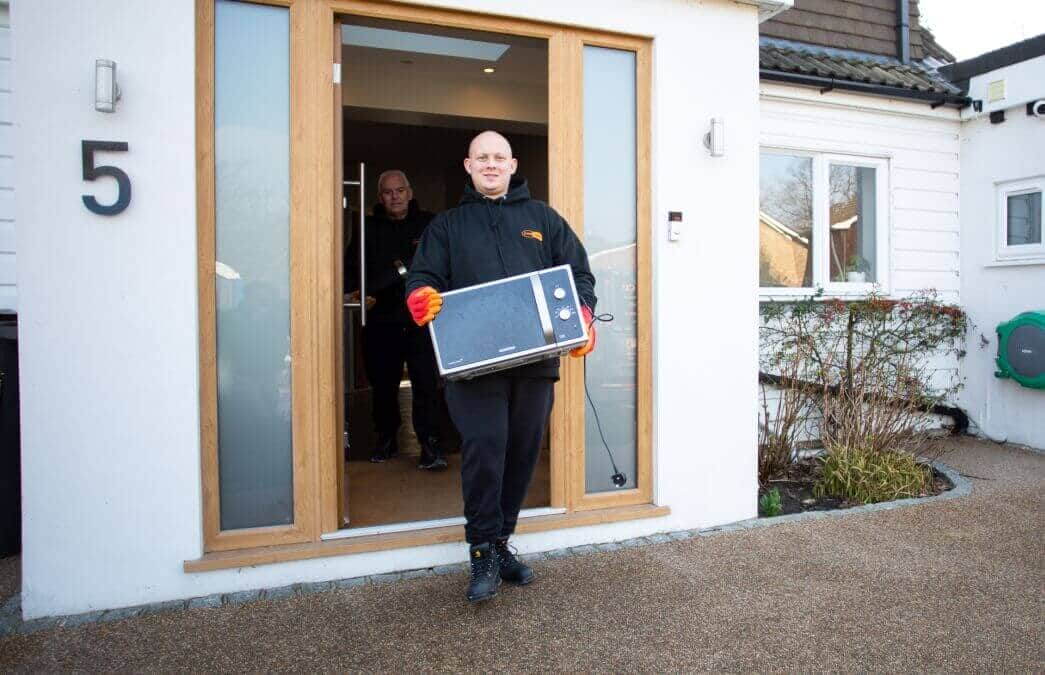 How to prepare for our garage clearance service
in Lewisham
Our garage clearance team in Lewisham are here to make things simple for you. To allow us to carry out the most seamless, undisruptive service, there are just two steps we would ask you to take in preparation.
Please place all waste(if possible) into bin bags
Place the waste in an accessible location for our team to find and take
The ease and speed of your Lewisham garage clearance process could ultimately work out to be more cost-effective for you.
Contact
Junk Taxi
Make a start on gaining your Lewisham garage space back with our prompt and professional garage clearance service in Lewisham. Give us a call on 020 3092 2961 or 07709 060 443, or send us an email at info@junktaxi.co.uk.