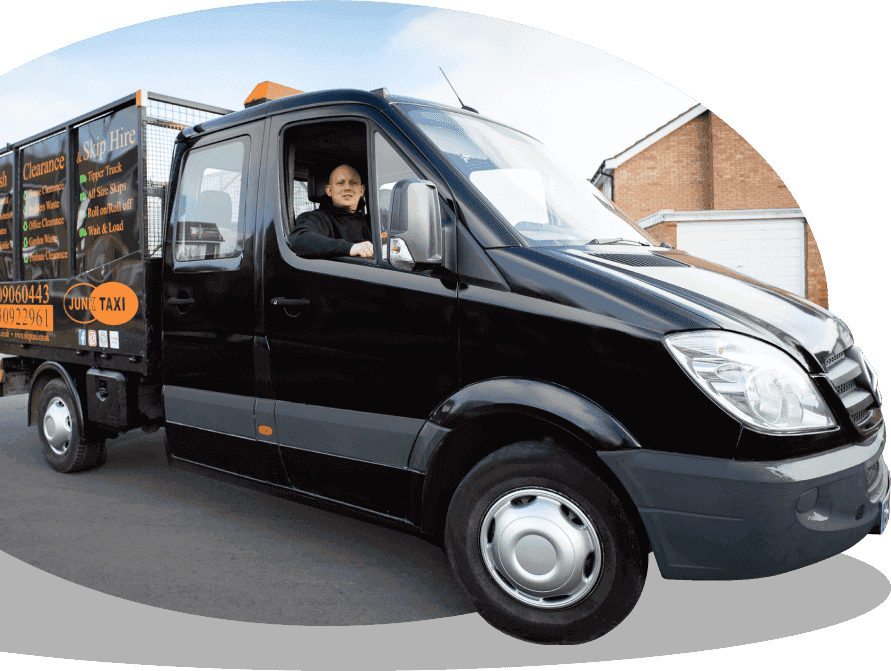 Convenient
cost-effective collection
every single time
Rubbish Removal
in London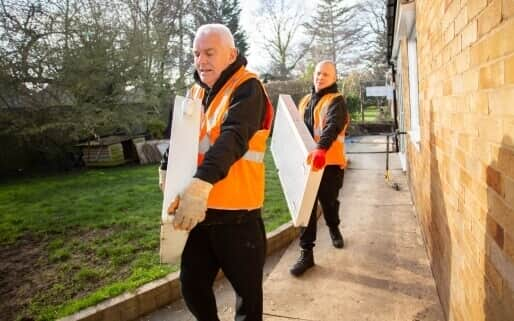 Whether you want to dispose of a single item or clear an entire property, our experienced team is here to help however they can. We'll work closely with you, tailoring our services to your requirements and delivering a solution that provides the best possible value for money.
We make sure that your waste is always dealt with efficiently, professionally, and responsibly. We also offer specialised services for businesses and construction professionals.
Explore our convenient
Rubbish Removal Services in London
A successful family Rubbish Removal business in London
with an approachable attitude
We provide high-quality Rubbish Removal services with a friendly, personal customer experience. Our founder, Jamie Russell-Wood, and his family have lived in and around South East London all their lives and have developed an excellent understanding of the local area – Jamie's parents actually spent more than 30 years working in the black cab industry. Inspired by their dedication to customers, we decided to reflect this family history in our company name: Junk Taxi.
What makes
Junk Taxi different?

Flexible
We're here to meet your rubbish removal needs, making sure that your waste or unwanted items are always cleared efficiently and in the most cost-effective manner possible.

Personal
We've built long-term partnerships with many of our customers. We get to know people on a first-name basis and often receive repeat business – plus, customers recommend us to family and friends.

Honest
We make sure that our services provide the best possible value for money. You'll receive a quote upfront when you contact us and we'll confirm the final cost of your collection once we're on site.

Convenient
Our team will ensure the collection process is convenient and hassle free, agreeing a three-hour collection window with you in advance and contacting you when they're on their way. You won't be kept waiting by us.

Professional
As a licensed waste carrier, we provide duty of care waste transfer notes and will only dispose of your rubbish using responsible waste transfer stations that commit to recycling and avoid landfill.

Communicative
We're easy to contact. Whether you choose to call, email, send us a WhatsApp message, or message us on Facebook, you'll receive a prompt response to your enquiry and will be kept informed throughout the collection process.
See our Rubbish Removal work
in London
Slide to see 'Before', and 'After'.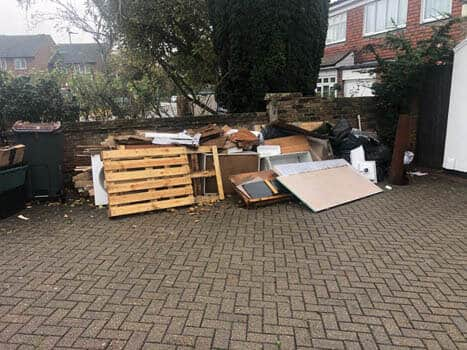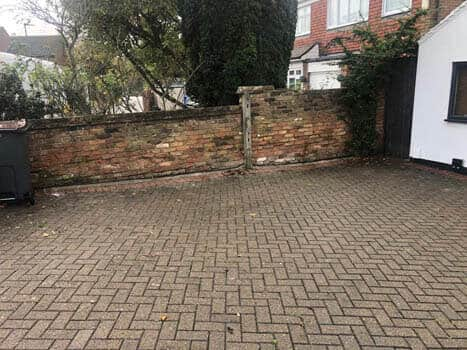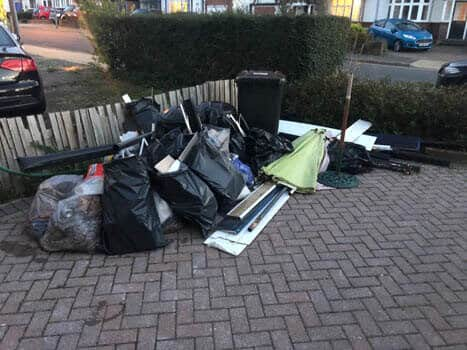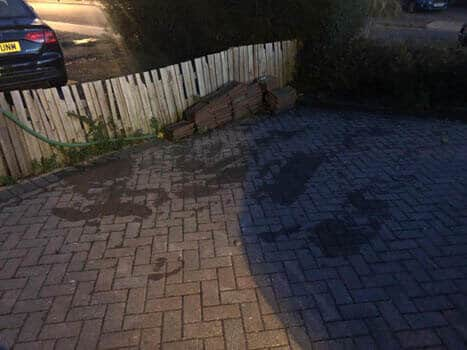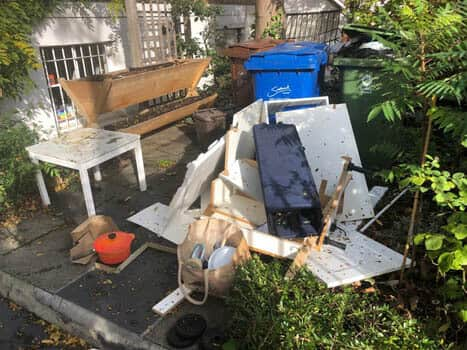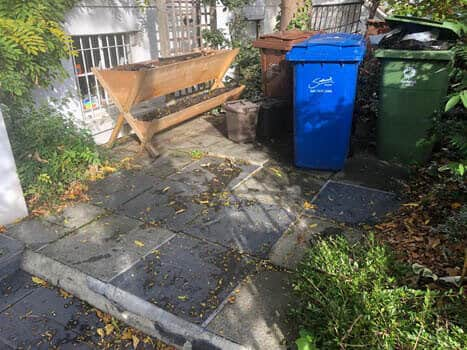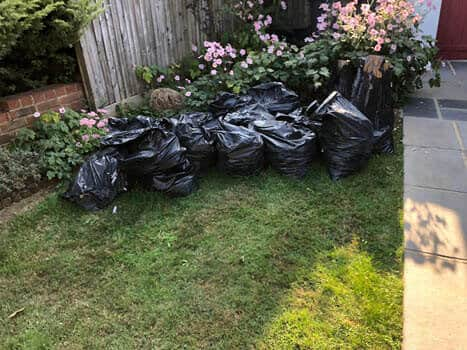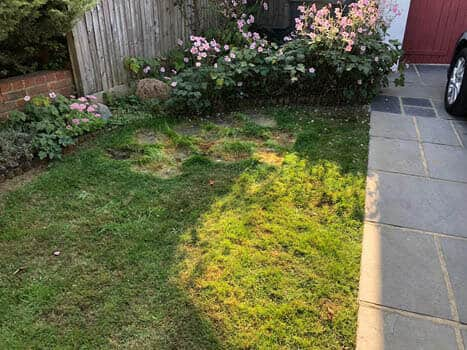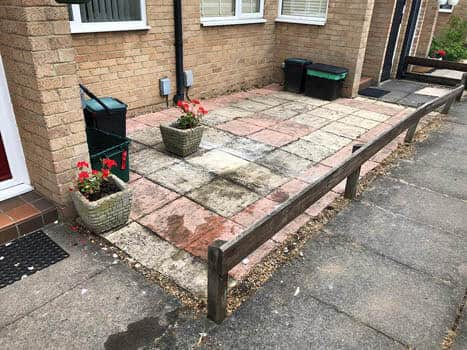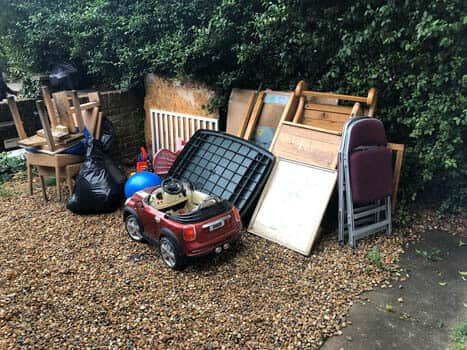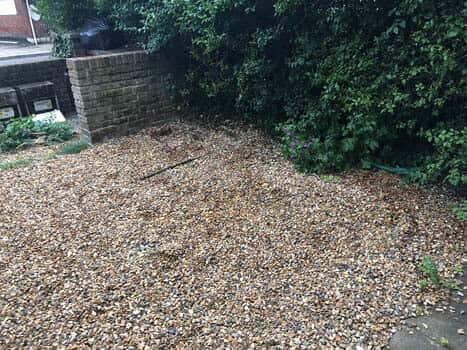 Hear from our
Rubbish Removal Customers in London
Read the reviews that customers have left for us, see what they've said about our services, and get a sense of what it's like to work with us.
Consult our
pricing guide
Want to dispose of general household or office waste? Our pricing guide helps you to estimate the cost of waste collection, quickly and conveniently.
Contact
Junk Taxi
Call 020 3092 2961 or 07709 060 443 to discuss your requirements with a member of our team. Alternatively, email info@junktaxi.co.uk. We'll ensure that your rubbish, waste, or unwanted items are collected promptly and professionally.