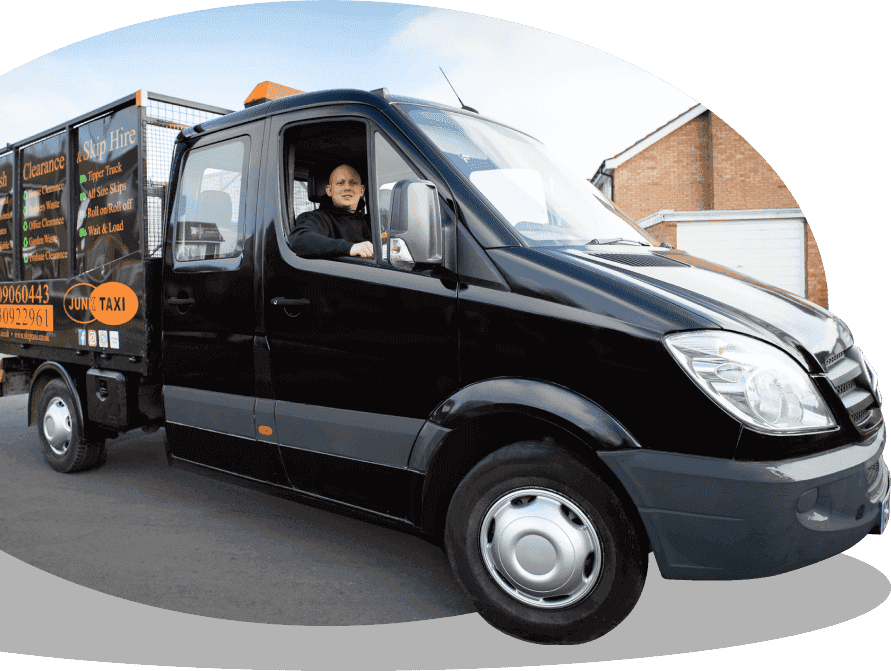 Garage clearance
in London
Have you been looking at your garage in dread, knowing what's inside? If it's time for you to have a garage clear out, look no further. Here at Junk Taxi, our garage clearance services in London are unrivalled when it comes to a quick and efficient process. We handle all waste carefully and professionally, meaning you'll quickly have full reign of your newly cleared garage!
Whether you need old, spare furniture or unused garden equipment cleared from your garage, we're more than capable of freeing up any space. Your garage clearance in London will go off without a hitch.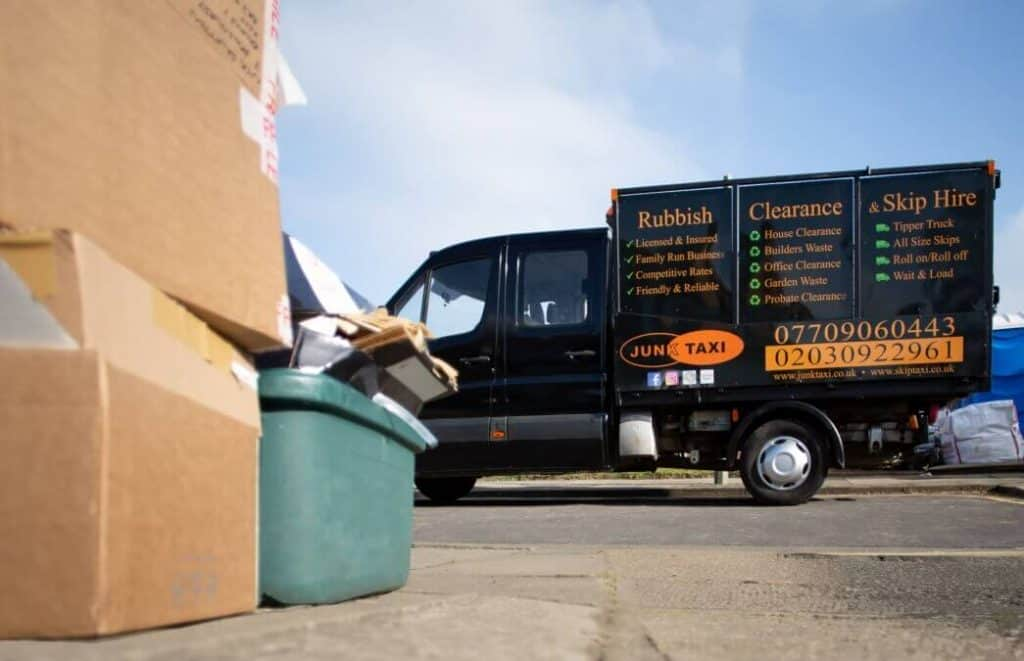 How can garage clearance
in London benefit you?
You may be thinking, why would garage clearance in London benefit me? The real question is why wouldn't it? Your garage is probably full to the brim of unused furniture, bursting bin bags and large items. Faced with the task of clearing all these unwanted items can be overwhelming. If this sounds like your current garage, your life will be made so much easier with our garage clearance service in London. You can also be sure that with our services, your waste will be disposed of responsibly.
We work with a company that recycles 90% of the waste it receives. As a result, you can have peace of mind that the contents of your garage will be disposed of in a way that cares for the environment!
Why you may need garage clearance
in London
When your garage clearance in London is completed, you'll be left with an empty space where anything is possible. A garage is an underrated space in many people's homes, and it's a good idea to take the opportunity of a thorough clear out to try something new. Why not use the space for a home gym, or as a den to get some separate space and privacy? You could even invest and create an annex. This could be used as a guest area! If you have plans for your South East London garage, get in touch with us to organise your professional garage clearance. Whether you live in Orpington or Croydon, our team can help with garage clearance throughout London.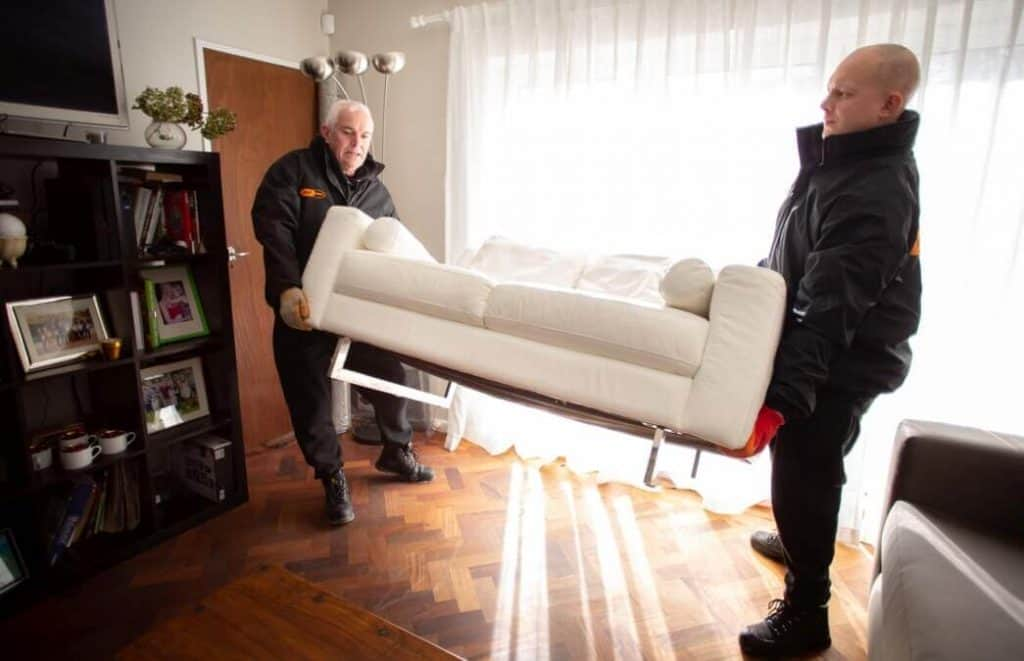 To get a quick quote for your garage clearance in London, call us on 020 3092 2961 or 07709 060 443.
You could also email info@junktaxi.co.uk or fill out our contact form and a member of our team will be in touch with you in no time.
Hear from our garage clearance
customers in London
Interested? Here's how to arrange your garage clearance

in London…
Are you interested in garage clearance in London? To take advantage of our convenient rubbish removal services, arrange your garage clearance today. Follow these simple steps.
Contact us to discuss your garage clearance needs.
Receive an upfront quote.
Arrange a collection time that suits you.
Our clearance team will visit you on site to confirm the final cost, and if you're happy we can begin your garage clearance right away!
Why we're the best choice for your
garage clearance in London

Flexible options
We make the effort to work closely with you, understanding your requirements and exactly what you want to achieve with your garage clearance in London. We always recommend the most cost-effective solution, and we work as efficiently as possible.

Personal service
As a family business, we pride ourselves on our approachable and personal experience that we give our customers. Always contact us for advice or clarification – your garage clearance service will be tailored to you and your London property. These are just some of the reasons why you should choose us.

Convenient collection
Our aim is to conduct your garage clearance in London without inconveniencing you. Your waste collection will be seamless, and our team will check in with you to check that the removal is conducted when it suits you. They'll keep in contact with you along the way.

Professional team
We're licenced waste carriers – whether it's your furniture removed or bin bag collection, we deal with your waste professionally. You'll receive a duty of care waste transfer note for your records and the company we dispose with is dedicated to reducing landfill.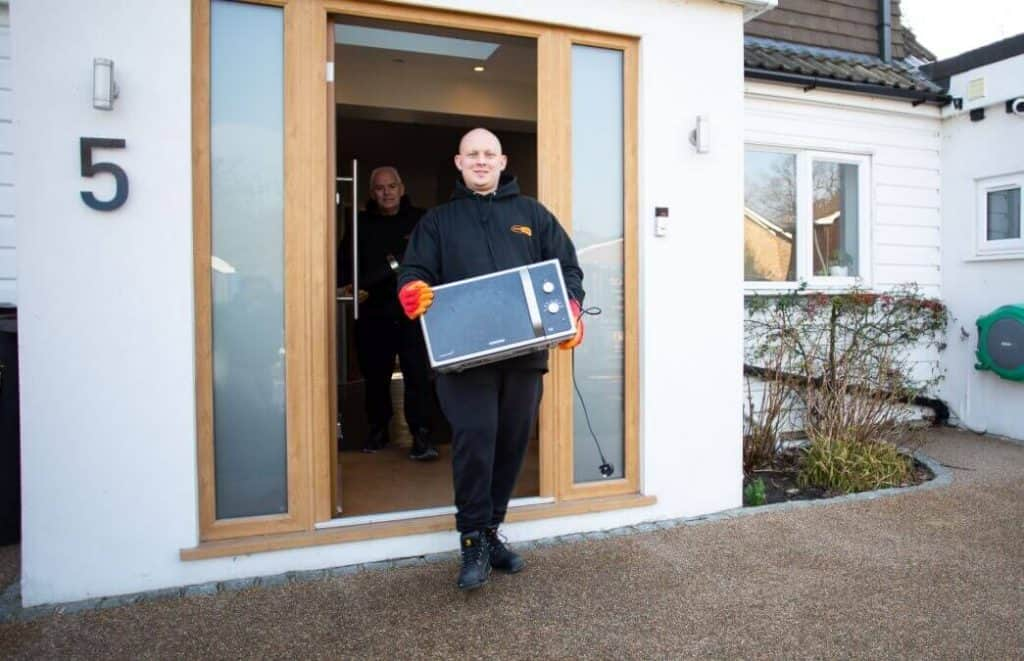 How to prepare for our garage clearance service
in London
We're here to make your life easier. To get your garage clearance in London underway, there are just a few steps you'll have to take first. Make sure everything you want removed is in bags (if they fit) and in an accessible location for our waste removal team to collect. This will make the garage clearance process quicker and easier, which will ultimately be more cost-effective for you.
Contact
Junk Taxi
To discuss the requirements for your garage clearance in London, call a member of our team on 020 3092 2961 or 07709 060 443.
You can also email info@junktaxi.co.uk and we'll ensure that your waste is disposed of professionally and responsibly.