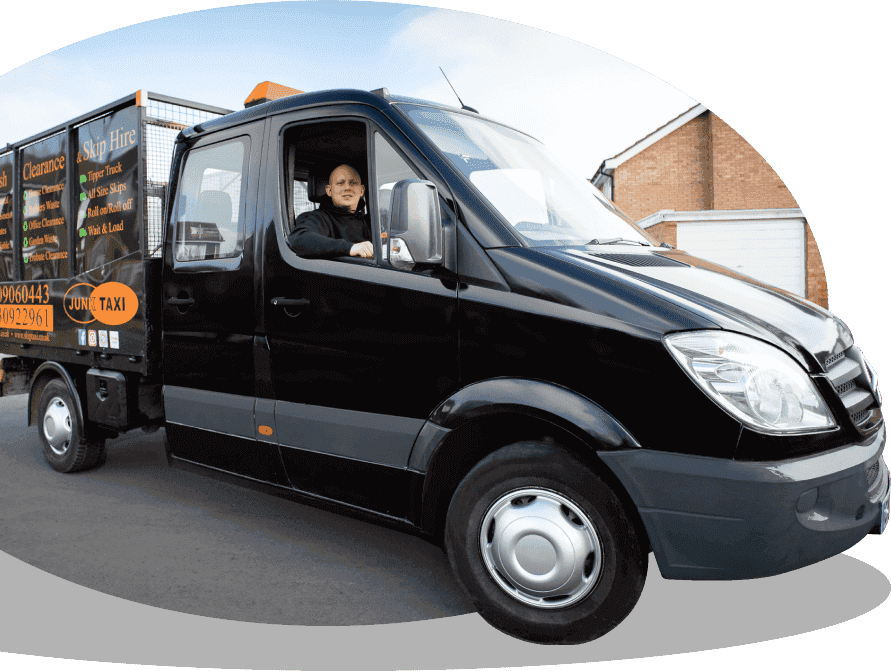 House clearance
in Battersea
We're a team of house clearance professionals covering Battersea, South London. We have set up our house clearance services in Battersea to be flexible, low cost and efficient, so whatever you need, please just let us know. We complete house clearances of all sizes – whether you need us to clear a full property, a single room, a garage, a loft, or any other area, we can help. We can even just remove individual bulky items, because we know how difficult this can be for our customers.
We cover the whole of Battersea, from Battersea Park, to the area around Battersea Power Station. As licensed waste carriers, we can remove rubbish, waste, belongings and anything else, recycling wherever we possibly can. We're committed to doing the right thing for our customers and for the environment. There's always a clear audit trail so you know where your items have been taken.
If you live in Battersea, you can use the Smugglers Way Household Waste and Recycling Centre in Wandsworth. However, Cringle Street Household Waste recycling centre can only be used by vans, which is a problem for the majority of Battersea residents. Moving large items on your own is never easy, even if there's a tip nearby. We offer you a convenient and practical alternative, with low-cost waste collections to suit your needs.
We provide various
HOUSE CLEARANCE SERVICES IN BATTERSEA
These include:
Single room clearance
Probate clearance
Full house clearance
Hoarder clearance
Flat clearance
End of tenancy clearance
Loft clearance
Clearances after spring cleaning
Garage or outbuilding clearance
Garden waste clearance
Clearances ahead of downsizing or moving
Talk to us about house clearance in Battersea.
We can answer all your questions and provide a full quote ahead of the service.
Please call us on 020 3092 2961 or 07709 060 443. Alternatively, you can email info@junktaxi.co.uk.
HEAR FROM OUR HOUSE CLEARANCE CUSTOMERS IN BATTERSEA
House Clearance
in Battersea
My partner and I are relocating and needed to put the contents of our Battersea house into storage. Luckily, we found this company and arranged a quick and easy house clearance to get the job done. Great experience, and I would recommend.
Probate Clearance
in Battersea
My friend's mother has recently passed away, so to relieve him of the burden I requested a probate clearance of her property in Battersea. Everybody was very respectful of our privacy, and it was a very smooth process.
Loft Clearance
in Battersea
Decided to clear out the loft as I have lots of junk hanging around. Great decision – no hassle loft clearance has given me the space to restart!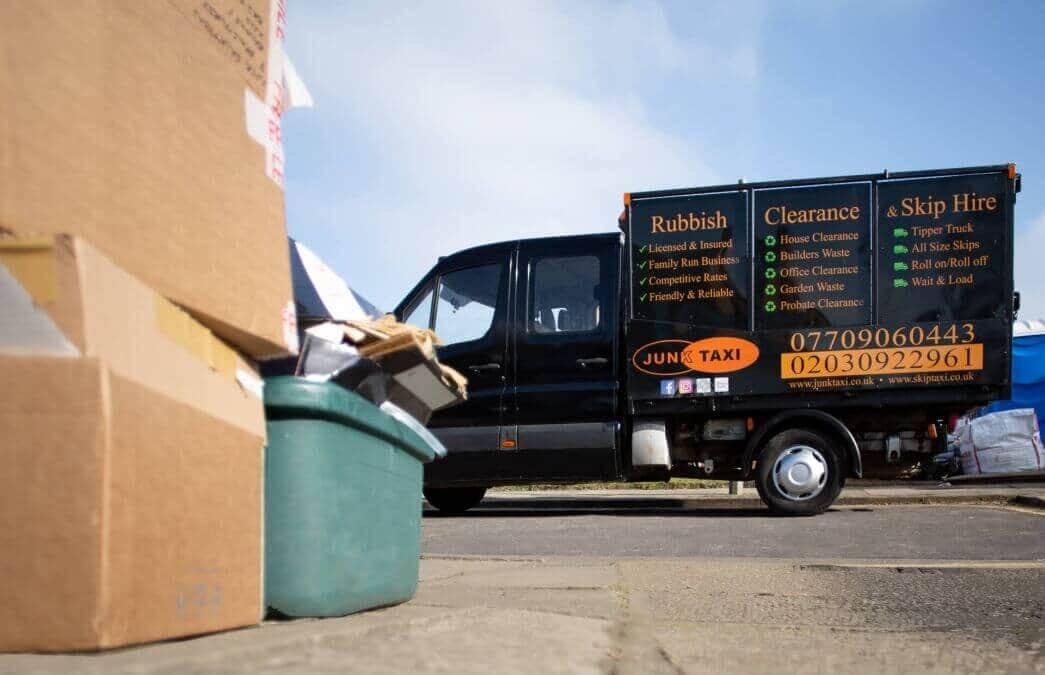 Flat clearance
in Battersea
We are highly experienced property clearance professionals, making light work of heavy lifting. We can easily and conveniently clear objects out of flats for you, taking care not to cause damage inside your property or in communal spaces. The Battersea area has many stunning mansion blocks such as those along Prince of Wales Drive – we have experience working in properties like these and promise to take good care of them, as well as of your items. We take any items we collect to waste transfer stations, making sure they're recycled and reused wherever possible.
Please just let us know what you need when requesting flat clearances in Battersea. We can help you with any job, of any size, giving you a convenient collection window so you know when we will arrive.
Garage clearance
in Battersea
We can clear everyday waste, rubbish and unwanted items from garages if you're having a spring clean or a clear out. We can also clear builders' waste if you've recently had construction work completed, such as a garage conversion. We're licensed waste carriers for builders' waste, as well as for domestic items.
If you want to make sure your clearance is as low cost as possible, you can bag up individual items to help get them ready for removal. This will save time during the clearance process, which means we can cut the cost for you.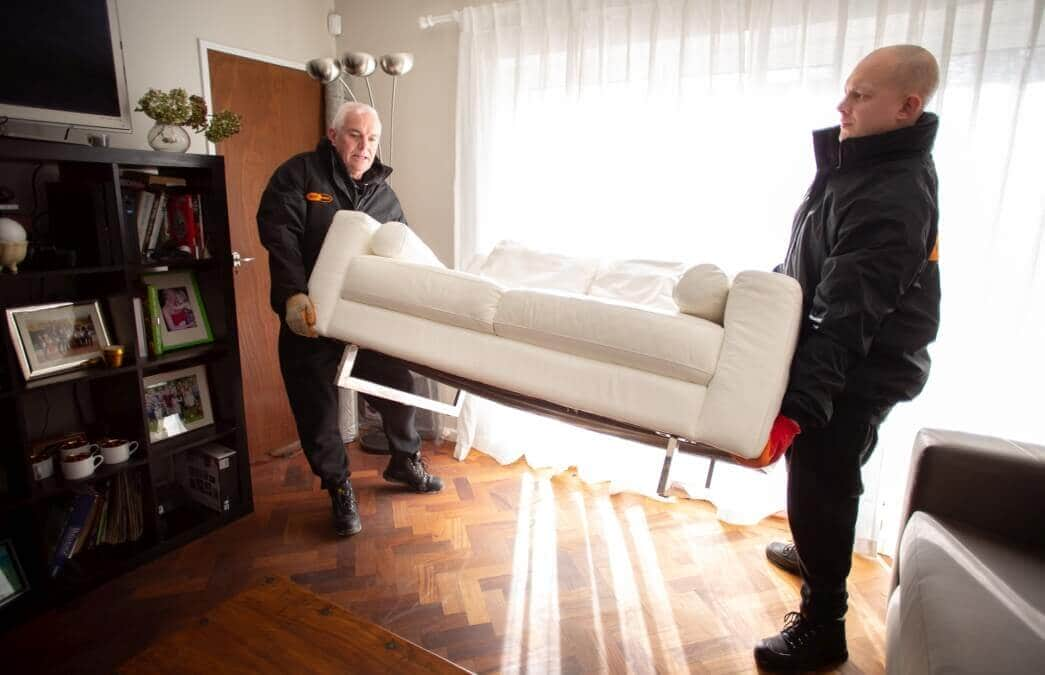 Loft clearance
in Battersea
We know how difficult it can be to clear a loft space if you're not a professional. We can help, making it quick and simple to clear a loft ahead of building work, a move, or simply if you're freeing up some space. Talk to our team to get a price and find out exactly how we can help. If you want to make your loft clearance cheaper, you can bag up individual items, or bring items down from the loft for us to take away. If you prefer that we do it all, we'll adapt to any access you have and will make sure work is completed efficiently and cost effectively.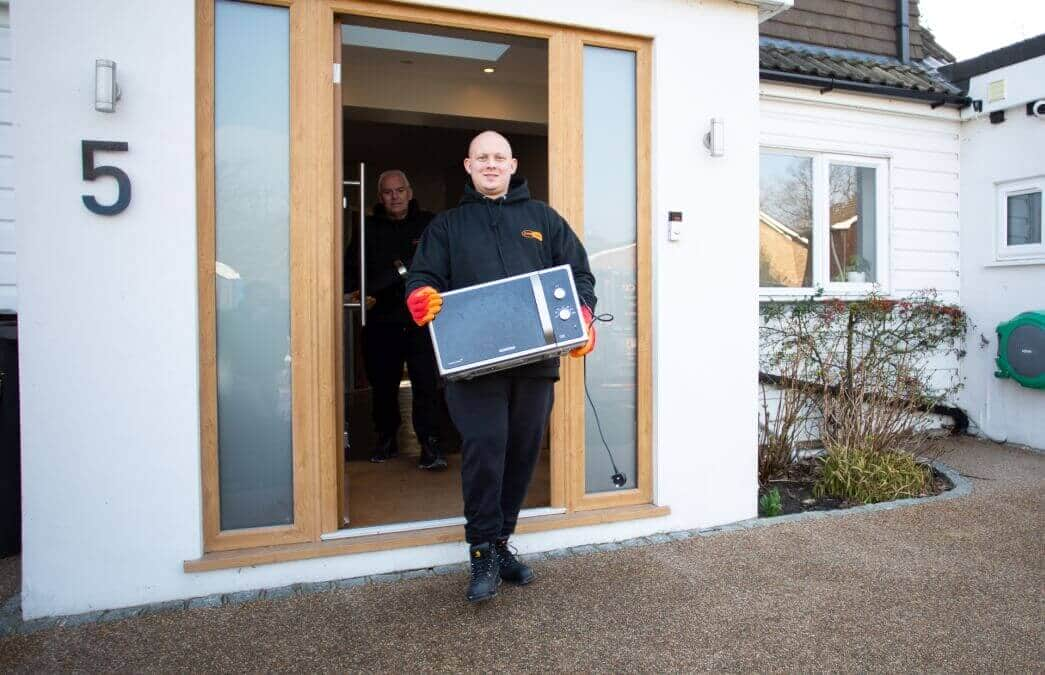 Probate clearance
in Battersea
Going through probate is a stressful time, especially if a loved one has passed away. Handing over house clearance to us means you have one less thing to worry about, and you can guarantee all possessions will be looked after carefully. We're fully licensed, so any items we remove will be dealt with professionally and responsibly with a complete audit trail – we recycle, and make sure items are reused wherever possible.
We regularly work with people going through probate so we understand the intricacies of the process. We can also work with professionals like solicitors and estate agents where required, taking care of the whole process for you.
Hoarder clearance
in Battersea
Clearing out a hoard can be difficult and stressful, especially when people are affected by hoarding disorders and compulsive hoarding. We've worked with a wide variety of people on house and flat clearances, and we're here to help with hoarder clearances in any way you need. We focus on working with you as an individual, clearing items at a pace that is comfortable. Everything we remove is dealt with responsibly and is recycled and reused wherever possible – we know the value of your items, and we see them as much more than just 'waste'.
Equally, if you're responsible for clearing a hoard on behalf of someone else, we work with you to make the process as stress free as possible.