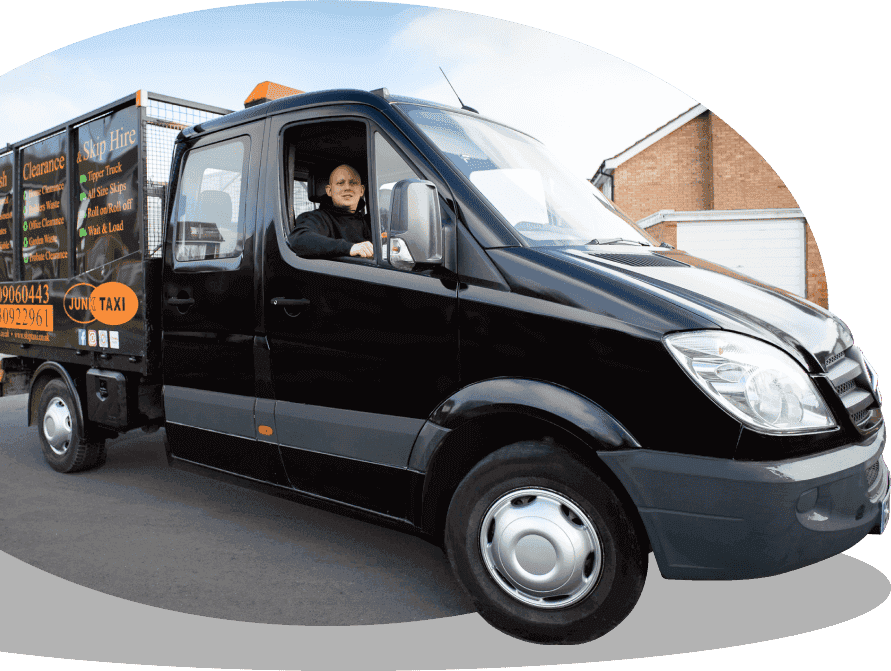 House clearance
in Beckenham, BR3
GET A HOUSE CLEARANCE QUOTE IN BECKENHAM, BR3
Call 020 3092 2961 or fill in the form and we will be in touch to discuss your quote.
We are house clearance professionals covering the Beckenham area, taking care of jobs big or small. Whatever you need, from the removal of a single item, through to a complete house clearance, our team will be happy to help. We are committed to providing excellent customer service, while always keeping our prices low, so that everybody can benefit from our house clearance services. We cover all parts of Beckenham, from the area around Kelsey Park, up to Beckenham Hill Station, and beyond. Wherever you're located in and around the area, we're the house clearance professionals to call upon.
We are licensed waste carriers, meaning that all items we remove from your property will be taken care of responsibly, safely and in an environmentally friendly way. We are committed to recycling and reusing; we work with waste transfer stations that share these commitments.
People in Beckenham can make use of the Churchfields Road Reuse and Recycling Centre, Beckenham BR3 4QY. However, it isn't easy if you need to remove large or bulky items, or if you are in need of a full house or flat clearance. That's where we come in, offering a simple and low-cost alternative to visiting the tip. House, flat, or individual room clearance has never been so simple.
We provide a wide variety of
HOUSE CLEARANCE SERVICES IN BECKENHAM, BR3
These include:
Single room clearance
Probate clearance
Full house clearance
Hoarder clearance
Flat clearance
End of tenancy clearance
Loft clearance
Clearances after spring cleaning
Garage or outbuilding clearance
Garden waste clearance
Clearances ahead of downsizing or moving
Talk to us about house clearance in Beckenham.
We can answer all your questions and provide a full quote ahead of the service.
Please call us on 020 3092 2961 or 07709 060 443. Alternatively, you can email info@junktaxi.co.uk.
HEAR FROM OUR HOUSE CLEARANCE CUSTOMERS IN BECKENHAM, BR3
House Clearance
in Beckenham, BR3
Just moved in and previous owners of our Beckenham house left it in a state. The house clearance has made all the difference, and I can finally feel at home!
Probate Clearance
in Beckenham, BR3
My neighbour unfortunately passed away, so I requested a probate clearance on behalf of the family. There were friendly faces, and the work was completed with respect to the family. The staff did a good job at moving the heavy furniture too.
Loft Clearance
in Beckenham, BR3
My son has outgrown his small bedroom, so to make room for my new-born we ordered a loft clearance. Such an easy process, and now my son won't leave his new bedroom!
Arrange a
quick house clearance quote in Beckenham, BR3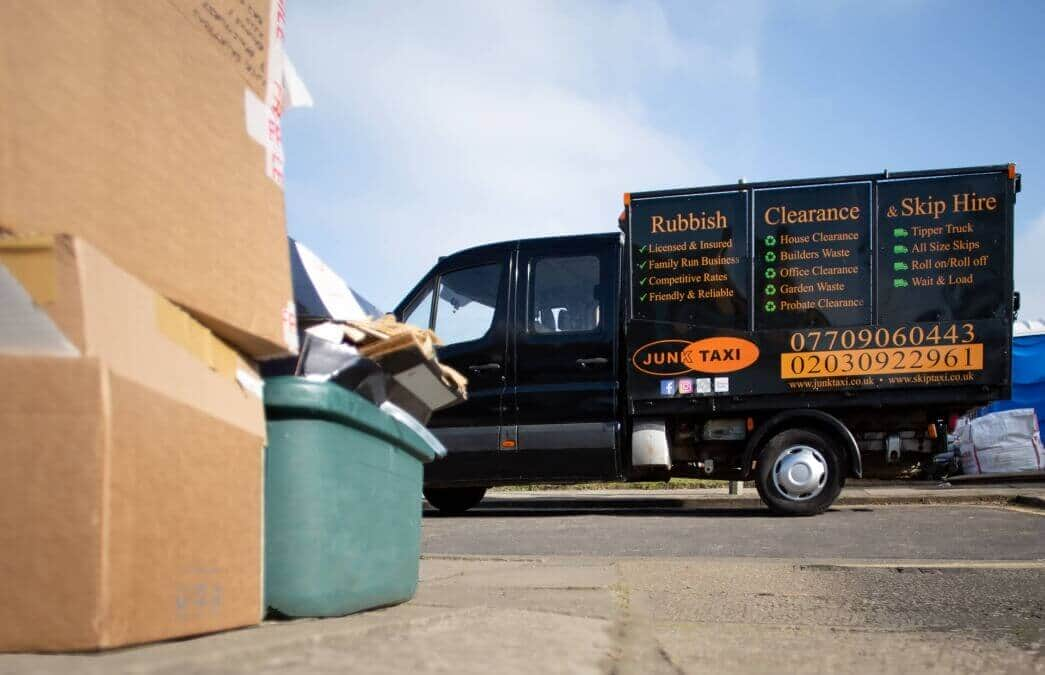 Flat clearance
in Beckenham, BR3
We can clear flats in Beckenham easily, cheaply and conveniently. We know how difficult it can be to remove large items from flats, especially without causing damage to walls and floors, both in your property and in communal areas. Many parts of Beckenham have a large proportion of flats – the area close to Beckenham Junction station, as well as Rectory Road and The Crescent, are popular places for clearances. Whatever you need, whether you have a single bulky item that has to be removed, or you require a full flat clearance, please get in touch with us. We can give you a competitive quote and will arrange a convenient time to carry out the service for you.
Garage clearance
in Beckenham, BR3
If your Beckenham property has a garage and it's time for a spring clean, we can help. We remove rubbish, waste, bulky items, bagged waste and rubble. We're also licensed to remove builders' waste, so if you've had building work completed on your garage, or you've been storing building waste in there, we can help you get rid of it for a very reasonable price.
Want to make sure your clearance services are as cost-effective as possible? Our top tip is to bag up smaller items wherever you can, so that they're easier for us to move. This means it'll be a simpler process and will take less time, so we can complete the work for a lower cost.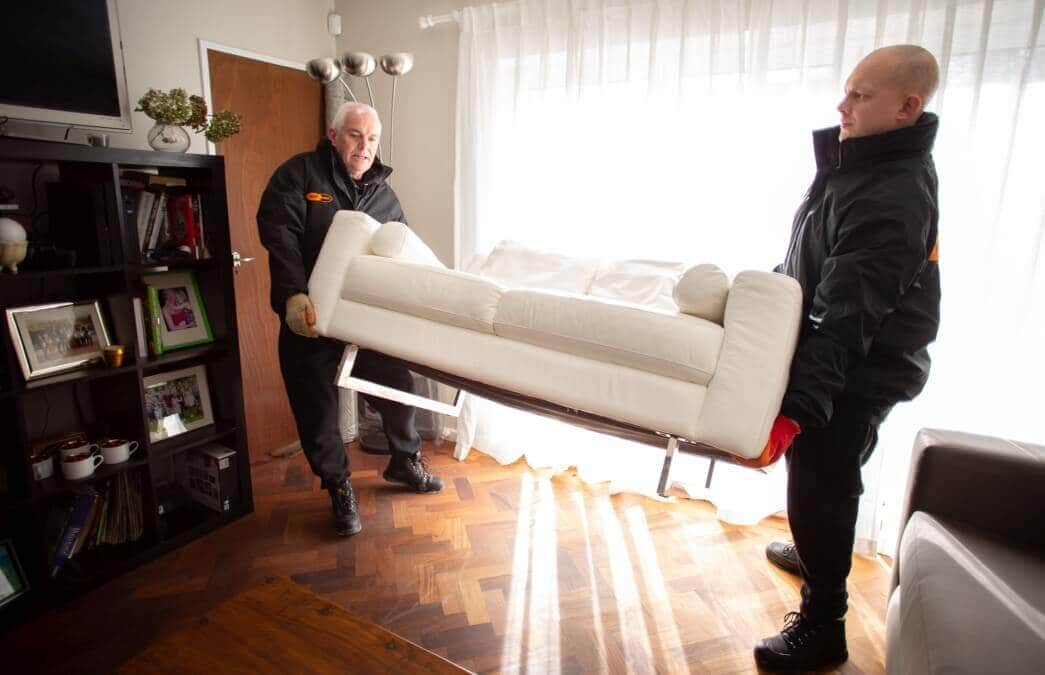 Loft clearance
in Beckenham, BR3
Looking to clear out your loft? It can be tricky removing items on your own, especially as loft access can be challenging. We can professionally remove waste from your loft, making sure it is dealt with responsibly and is recycled wherever possible. This is an excellent opportunity for you to clear some clutter and make more space in your home – we also regularly clear lofts for people who are going on to convert their lofts into living space, or who are moving home.
If you want to make the service cheaper, you can start to move items out of the loft yourself so we can collect them. However, this isn't necessary and please don't worry if you're not comfortable doing this. We can take care of the whole process, working around any access requirements.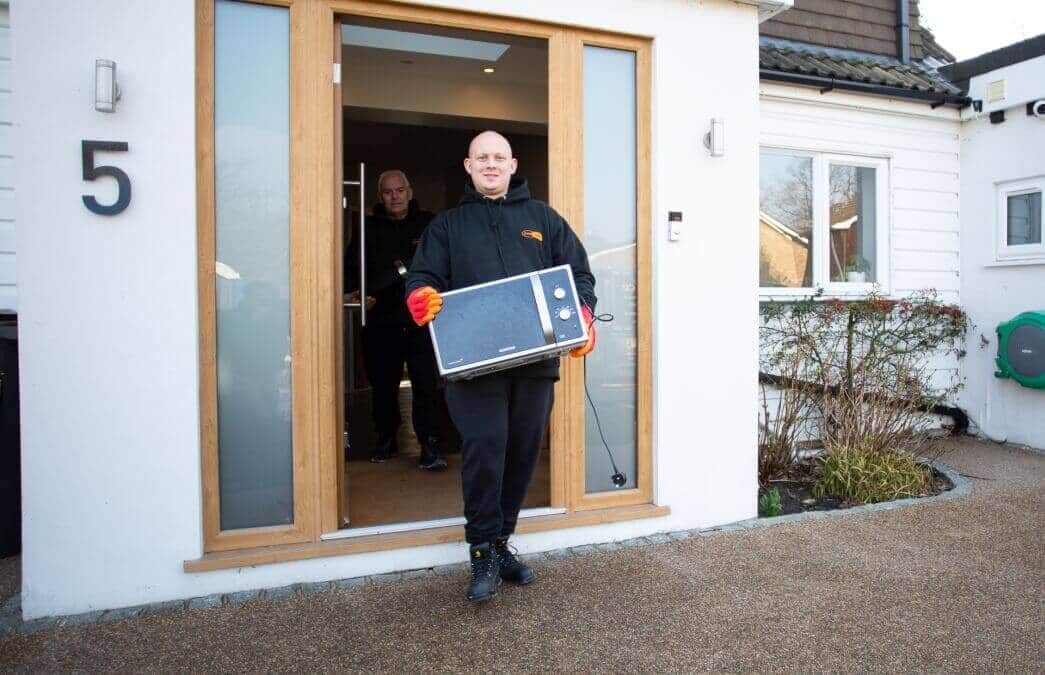 Probate clearance
in Beckenham, BR3
Going through probate is never an easy time. We understand the challenges you're facing, having dealt with many probate house clearances before, and we can help to remove this area of stress for you by dealing with your loved one's possessions carefully and sensitively. We work with people who are going through probate as well as professionals such as solicitors and lawyers, so we can assist with the whole process in any way that is helpful.
We believe in recycling and reusing wherever possible. We know many possessions have sentimental value and will make sure they are put to good use, rather than going to landfill.
Hoarder clearance
in Beckenham, BR3
Helping to clear a hoard is challenging, but it's something that we're very happy to help with. If you or a loved one is affected by hoarding please get in touch and discuss your options with us. We work with each person as an individual, making sure that we can approach the task at a pace that will be comfortable. Compulsive hoarding is difficult for all involved and we'll be respectful, patient and understanding.
If you're clearing out possessions, we understand it can be a concern, especially if a hoard has built up over time. Please be assured that we deal with all items carefully and sensitively, recycling wherever possible. There will be a complete audit trail so that you know where all items have gone – your possessions are more than just 'waste' to us.