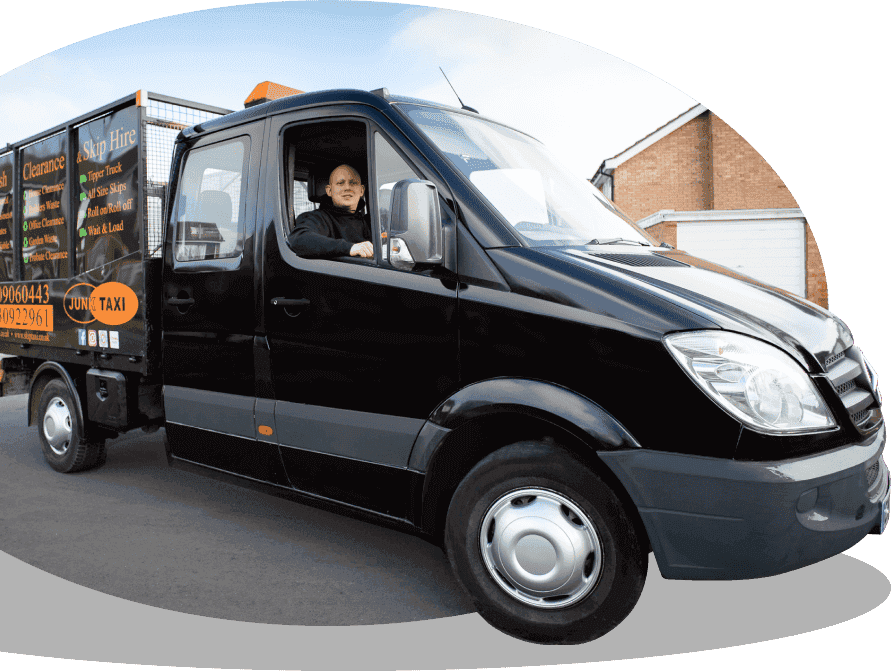 House clearance
in Belvedere
We're house clearance specialists, offering our low-cost services to all customers in Belvedere, South East London. Our services are fully flexible and excellent value for money, so please just let us know what you need and our team will be happy to help. We complete everything from full house clearances, to flat clearances, to removing single bulky items from properties. We can also clear specific areas, such as individual rooms, garages and lofts.
Our service covers the whole of the Belvedere area, from Lessness Heath up to Crossness Nature Reserve and beyond. Please just get in touch to find out more about what we can offer you.
We are licensed waste carriers, meaning all items that we collect will be dealt with responsibly and appropriately. We recycle wherever we possibly can and there will be a clear audit trail, so you'll know where your items have been taken.
Belvedere has many household recycling facilities, such as recycling banks on Station Road DA17, Upper Park Road DA17, and Lime Row DA18. However, the nearest reuse and recycling centre is not easily accessible for all residents, meaning that our services are especially valuable for people in Belvedere. We make sure we keep our prices low so that anybody requiring rubbish removal, waste clearance and house clearances can access our services easily.
WE CAN OFFER A NUMBER OF
HOUSE CLEARANCE SERVICES IN BELVEDERE
These include:
Single room clearance
Probate clearance
Full house clearance
Hoarder clearance
Flat clearance
End of tenancy clearance
Loft clearance
Clearances after spring cleaning
Garage or outbuilding clearance
Garden waste clearance
Clearances ahead of downsizing or moving
HEAR FROM OUR HOUSE CLEARANCE CUSTOMERS IN BELVEDERE
House Clearance
in Belvedere
My partner and I requested a house clearance for our Belvedere property – clean work and quick turn-around – overall, really satisfied with the job done.
Probate Clearance
in Belvedere
I am an estate agent, and the previous owner of the house had no next of kin. I requested a probate clearance for the Belvedere property, and everything was taken care of respectfully and quickly.
Loft Clearance
in Belvedere
I was thinking about renovating my loft at my Belvedere property and decided to order a loft clearance – haven't looked back since!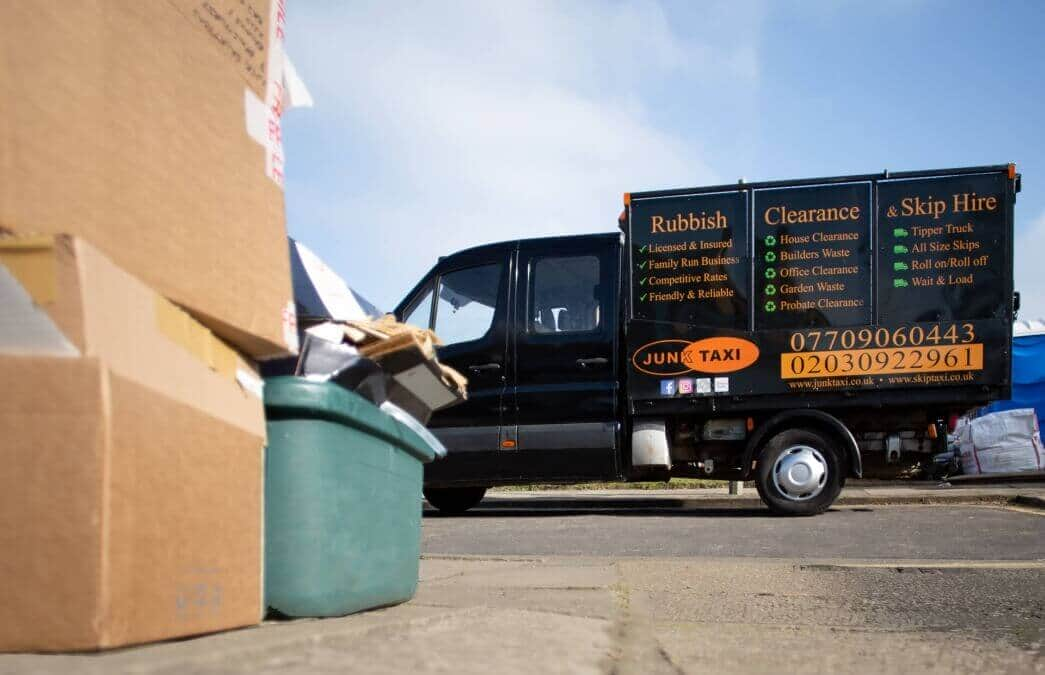 Flat clearance
in Belvedere
We know just how challenging it can be to remove large and bulky items from a flat, without damaging your own property or any of the communal areas. Belvedere as an area has many blocks of flats, such as those on Erith Road, Heron Hill and Picardy Road.
We're here to help with your clearance, whether you need the whole flat clearing, you're disposing of individual bulky items, or you're looking to clear a single room. Please just let us know what you need and we'll be happy to help, putting together a quote ahead of the clearance service. We specialise in making flat clearance simple, low cost, efficient, and tailored to your needs.
Garage clearance
in Belvedere
Are you looking to clear rubbish or unwanted items out of your garage? We can clear any number of items from your garage, whether you're having a spring clean, moving house, or you've had building work completed and need to remove builders' waste. We're licensed waste carriers, transferring all items responsibly and ensuring there is a complete audit trail.
If you want to ensure your clearance is as simple and cost-effective as possible, why not bag up smaller items first? This will make it faster for us to move them, so we can keep costs down for you.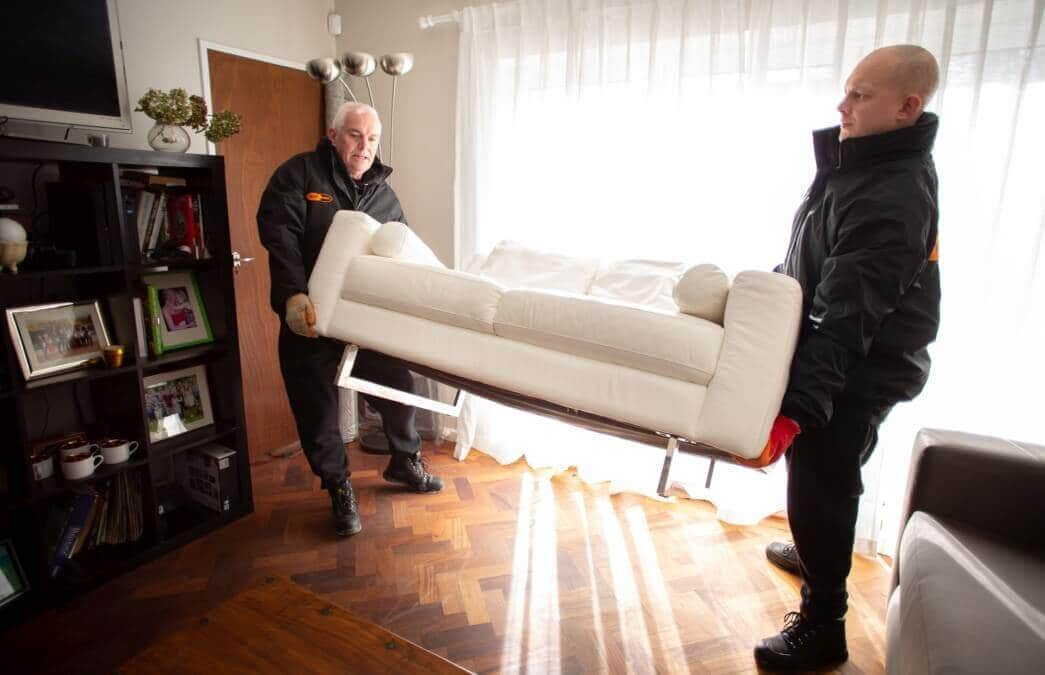 Loft clearance
in Belvedere
We know how difficult it can be to move items out of lofts without professionals to take care of the job for you. Lofts can be challenging in terms of access, but clearing out the loft can free up enormous amounts of space. We also work with people who are having a loft conversion and need to make sure the space is empty beforehand, or people who are moving house. If you want to make the service cheaper, you can move items out of the loft first and put them in accessible places so we can remove them easily. If you'd like us to do everything, that's not a problem at all and we'll work with whatever access restrictions there are. Our whole service is designed to work around you.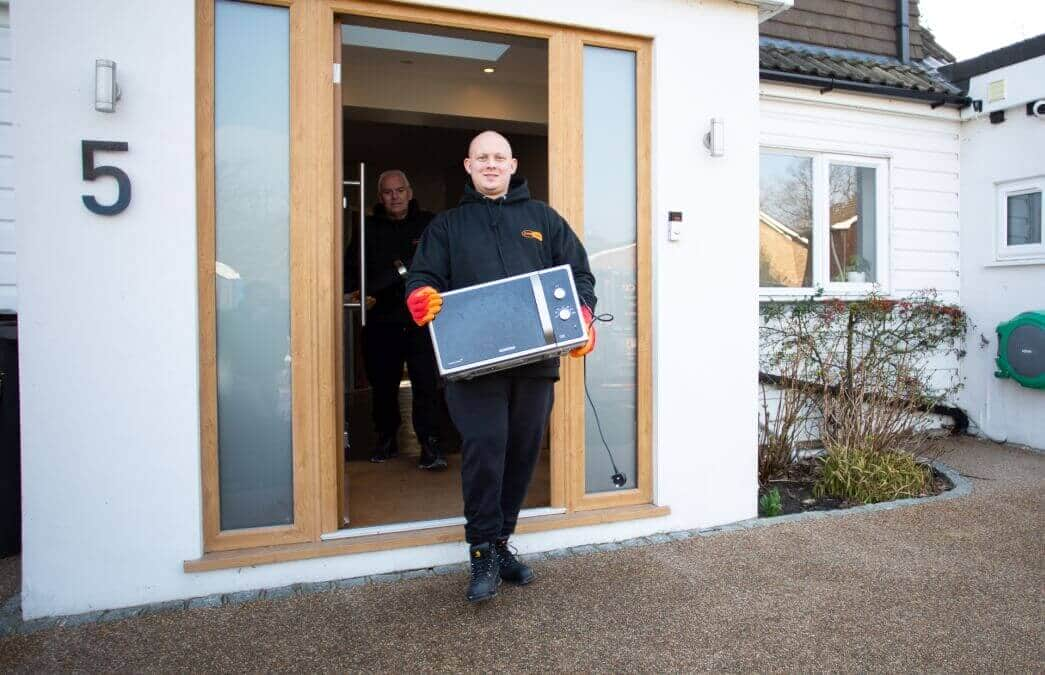 Probate clearance
in Belvedere
We know that going through probate is a difficult, stressful, and often very upsetting process. We'll be on hand to meet any of your property clearance needs so there will be one less thing to worry about. Our team takes care of all possessions sensitively and carefully – there'll be a clear audit trail and we recycle or reuse wherever possible. We only deliver items from probate clearances to licensed transfer stations that share our commitment to reusing and recycling.
We regularly work with individuals going through probate, so we know what's required of us during the clearance process. We also work with legal professionals such as lawyers, and property professionals including estate agents. Whatever your requirements might be, please just let us know. We adapt to meet your needs.
Hoarder clearance
in Belvedere
Hoarding presents challenging situations in terms of property clearance and we know it requires a sensitive approach. If you or someone you know is affected by hoarding, we can help with a professional, patient and very cost-effective house clearance service.
Unfortunately, for those who are compulsive hoarders or who have hoarding disorders, house clearance can be much more difficult than usual. We will work at a pace you're comfortable with, adapting our service to make sure it meets your needs. We've completed many hoarder clearances during our careers and can help with hoards of any size. Our focus is always on you as an individual, ensuring that you're happy with our services.