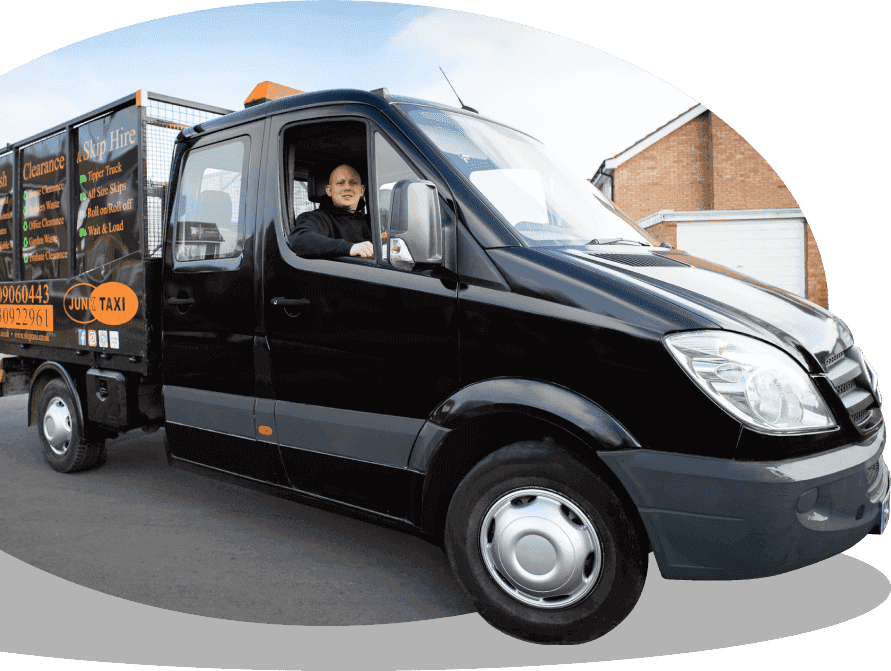 House clearance
in Bexleyheath
House clearance in Bexleyheath has never been so simple. We offer low-cost, highly efficient house clearance services to our customers based in Bexleyheath, South East London, ensuring that all individual needs are met. We can complete everything from full house clearances and flat clearances, to the removal of individual bulky items that are difficult to transport. We can also remove items from garages, gardens and lofts – just let us know what you need so we can provide a quote. Then, once you're happy, we can get to work on your clearance.
Our service covers all areas, from Bexleyheath Golf Club in the south, up to St. Thomas More Catholic Church on Long Lane, and beyond. Just let us know what you need and where you're based, and we'll take it from there.
Junk Taxi is a licensed waste carrier. All household items that we collect will be disposed of responsibly and recycled wherever possible. We operate transparently, and there will be a clear audit trail so that you know where your items are being taken.
You'll find various places to recycle in Bexleyheath, and there are recycling points at Avenue Road DA7, Broadway DA6 and The Pantiles DA7. Disposing of larger items, or larger amounts of household waste, is trickier – many people in the area rely on our services when they're in this situation. We can provide a cost-effective and convenient alternative to visiting the tip.
A two-person team attends every house clearance booking to make sure we can remove items of any size, in any quantity.
Our house clearance
services in Bexleyheath include:
Single room clearance
Probate clearance
Full house clearance
Hoarder clearance
Flat clearance
End of tenancy clearance
Loft clearance
Clearances after spring cleaning
Garage or outbuilding clearance
Garden waste clearance
Clearances ahead of downsizing or moving
HEAR FROM OUR HOUSE CLEARANCE CUSTOMERS IN BEXLEYHEATH
House Clearance
in Bexleyheath
I've had a water leak and need to remove all the damaged furniture in the lounge. I requested a house clearance in Bexleyheath and I was able to live at home quickly and comfortably. Great work.
Probate Clearance
in Bexleyheath
Recently, a relative of mine left a commercial property which had to be emptied, and so I requested a probate clearance to help remove the contents. Everything was handled quickly by friendly people. Job well done.
Loft Clearance
in Bexleyheath
Needed to clear out the house after renting it out as student accommodation in Bexleyheath. The loft clearance was quick, tidy and no hassle. I would definitely recommend this to a friend.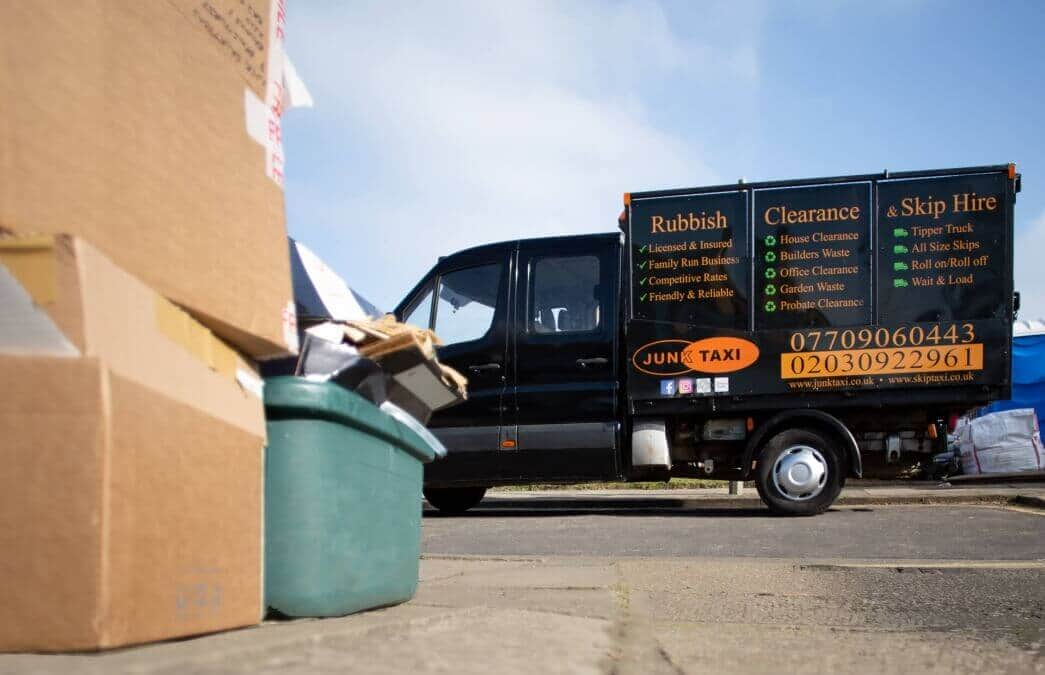 Flat clearance
in Bexleyheath
Many people live in flats in the area of Bexleyheath, such as those on Brampton Road, Watling Street and Albion Road. It's often challenging to remove items from flats without causing damage, both inside the property and in communal areas. We can help, making sure we handle all items carefully and bringing our professional experience with us.
We can complete any services that you need, from clearing a whole flat to emptying an individual room, or even just removing single bulky items. Let us know what you need and we can give you a quote. If you decide to go ahead, we'll provide a convenient window for your collection.
Garage clearance
in Bexleyheath
Clearing out a garage can free up a great deal of space, and might be required ahead of moving house. We regularly assist with garage clearances and we're licensed waste carriers, so we can remove any items required and make sure they're disposed of responsibly. We're committed to reducing landfill and will recycle wherever possible.
Want to ensure your services are as low cost as possible? You can help to reduce the price by bagging up small/individual items before we arrive. This makes them easier to move so we can keep our prices even lower for you.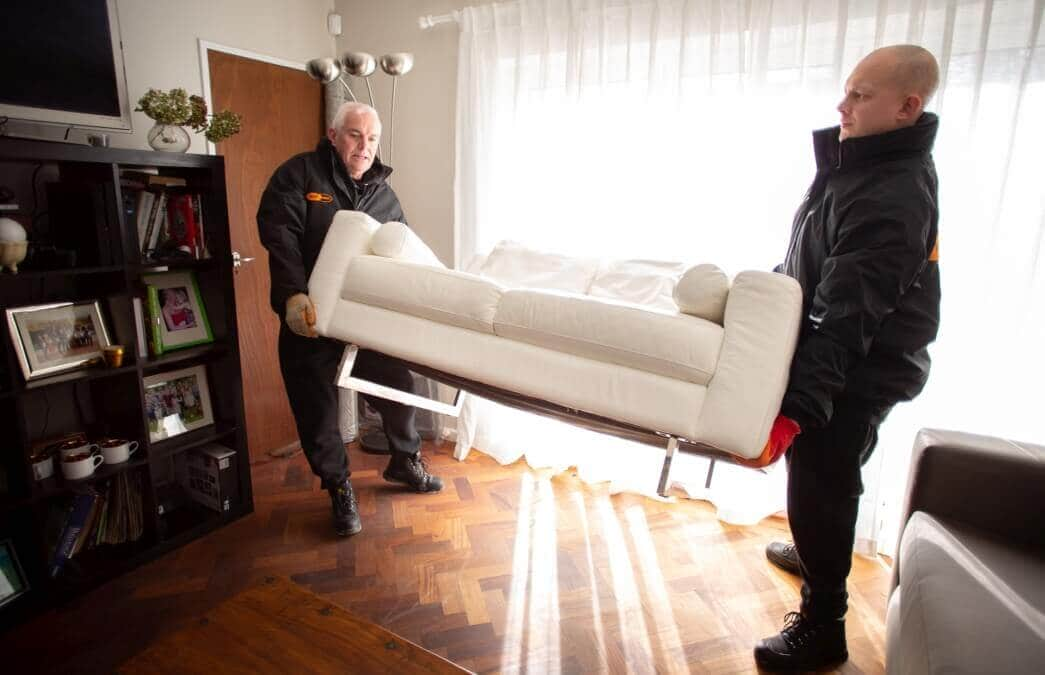 Loft clearance
in Bexleyheath
Moving items out of a loft can be challenging without the help of a professional company. We're here to make your loft clearance simple and efficient, with a low-cost, fully tailored service. If you can make items more accessible for us by bagging them up, or by bringing them out of your loft first, this will help us to make your service cheaper. If you'd prefer that we clear items directly out of your loft, that's not a problem – we'll adapt to meet your needs, whatever is required. Whether you're moving house, preparing for a loft conversion, or simply clearing some extra storage space, we'll be happy to help.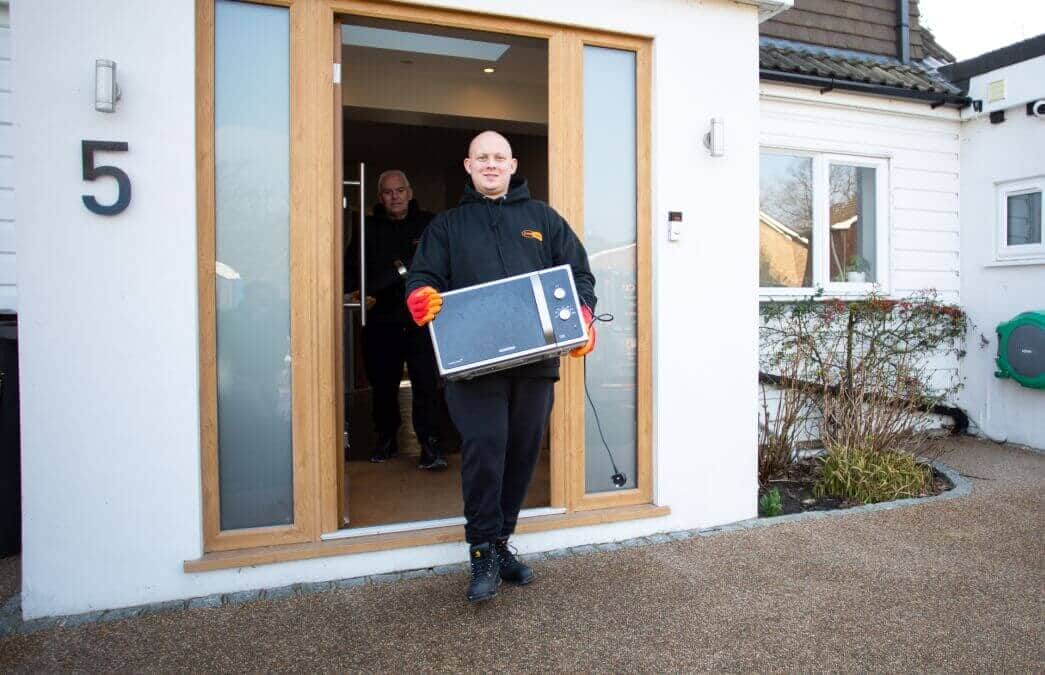 Probate clearance
in Bexleyheath
Probate is a stressful enough time as it is, without having to worry about property clearance as well. We can take care of this necessary part of the process for you, dealing with all possessions sensitively and carefully. You can be assured that we're fully licensed and are committed to reusing and recycling items wherever possible.
We are experienced in probate house clearances, working with individuals going through the process, as well as legal and property professionals such as lawyers and estate agents. This allows us to support you in any way that you need, adapting to your individual circumstances and offering a tailored service. Please just get in touch to discuss your requirements – we can answer your questions and provide you with a quote.
Hoarder clearance
in Bexleyheath
Hoarding can be a serious problem, especially when a large number of items accumulate. We can work with people affected by compulsive hoarding and hoarding disorders, helping to move items and free up space. Our team will work at your pace or, if you're responsible for clearing a property on behalf of someone else, we'll make sure you're involved in the whole process. Our main aim is to make our customers feel comfortable while providing a valuable hoarder house clearance service.
We don't see your items as just 'waste' or 'junk' – we know how much they mean. Many items can be reused and recycled. We're committed to doing what's best for you, as well as looking after your items and the environment.
Contact
Junk Taxi
Call 020 3092 2961 or 07709 060 443 to discuss your house clearance in Bexleyheath. Alternatively, email info@junktaxi.co.uk. We're ready to handle everything from a single room through to an entire property.