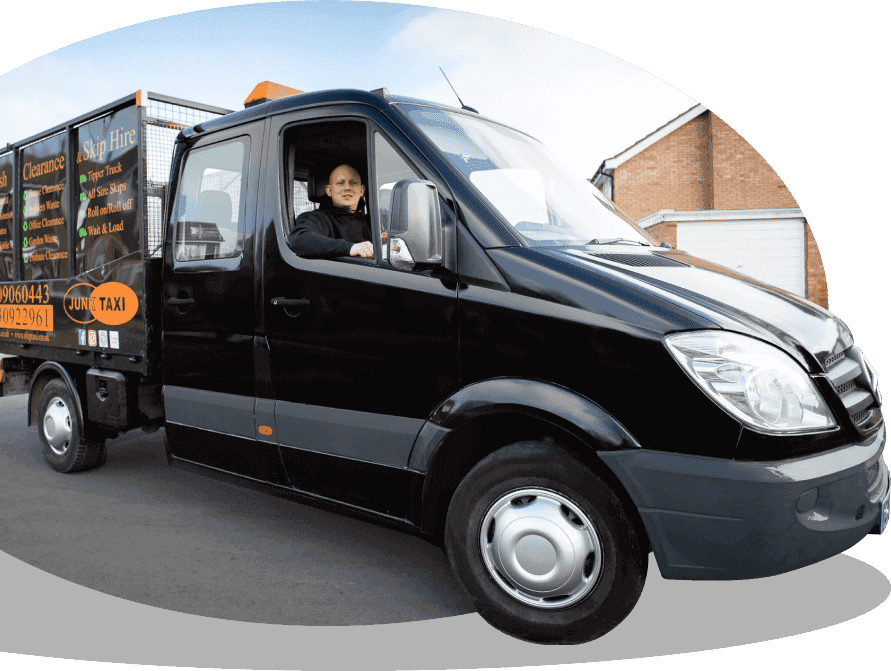 House clearance
in Biggin Hill, TN16
GET A HOUSE CLEARANCE QUOTE IN BIGGIN HILL, TN16
Call 020 3092 2961 or fill in the form and we will be in touch to discuss your quote.
We are house clearance professionals covering the Biggin Hill area, assisting you with clearances big or small. Whether you need to get rid of individual items that are bulky and cumbersome to move, or you're looking for a complete property clearance, we can help. Our experience, paired with our unbeatable customer service, makes us a leading house clearance company in your area. We can cover all parts of Biggin Hill, from Saltbox Hill in the north, down to West Camp, and anywhere else within the surrounding areas. Wherever you're located, we're the professionals you need to talk to about property clearance.
Junk Taxi is a licensed waste carrier, so all items will be taken care of responsibly and appropriately. We work with waste transfer stations that share our commitment to recycling and reusing – with every property clearance, we're playing our part in protecting the environment.
There is a Biggin Hill recycling site located on the main road, TN16 3HE. However, before setting out, you should know that this site only accepts glass, paper, cans, plastic, textiles, shoes and small electrical items. If you need to dispose of larger amounts of waste, you have large items that aren't accepted locally, or you need a full house clearance, we can help, offering a low-cost, hassle-free service.
OUR HOUSE
CLEARANCE SERVICES IN BIGGIN HILL, TN16
We provide a wide variety of house clearance services in the Biggin Hill area, including:
Single room clearance
Probate clearance
Full house clearance
Hoarder clearance
Flat clearance
End of tenancy clearance
Loft clearance
Clearances after spring cleaning
Garage or outbuilding clearance
Garden waste clearance
Clearances ahead of downsizing or moving
Talk to us about house clearance in Biggin Hill.
We can answer all your questions and provide a full quote ahead of the service.
Please call us on 020 3092 2961 or 07709 060 443. Alternatively, you can email info@junktaxi.co.uk.
HEAR FROM OUR HOUSE CLEARANCE CUSTOMERS IN BIGGIN HILL, TN16
House Clearance
in Biggin Hill, TN16
My son has moved to college, and to get some extra room I decided to get his room cleared out. Sad to see him go, but we've got so much extra space now it was a worthwhile trade!
Probate Clearance
in Biggin Hill, TN16
After the passing of the owner, we requested a probate clearance of an abandoned barn in Biggin Hill. The team of clearers were quick to start and quick to finish, without being disrespectful to the previous owner's belongings.
Loft Clearance
in Biggin Hill, TN16
Looking to get some extra space for the house so I requested a loft clearance at my house in Biggin Hill. Really quick turnaround and didn't leave any mess behind. Overall great work.
Arrange a
quick house clearance quote in Biggin Hill, TN16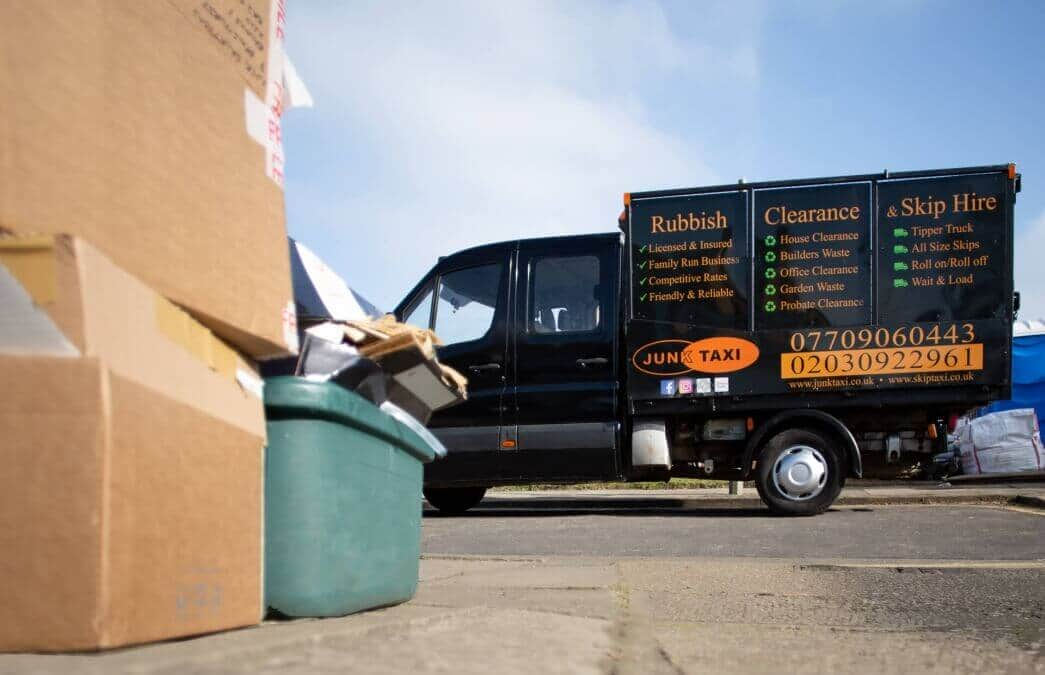 Flat clearance
in Biggin Hill, TN16
Flat clearance with us is simpler, cheaper and more convenient. Having worked on many flat clearances in our time, we completely understand the challenges – shared entrances, communal areas, tight hallways… the list goes on. It can be so difficult to move items out of flats without causing damage, so talk to the professionals instead.
Biggin Hill has many purpose built flats, such as those on Maple Leaf Close, Vulcan Close and St. Marys Green. Whether you live in one of these buildings, a converted home on Moselle Road, or anywhere else at all where you're in need of a flat clearance, call in the experts at Junk Taxi.
Garage clearance
in Biggin Hill, TN16
If you're looking for a low-cost garage clearance service in Biggin Hill, we can help. We meet many people who are having a spring clean, moving waste and rubbish to free up space, or who are moving house and need to clear out their garages in preparation. Our prices are always reasonable and we send along a two-person team who can move heavy loads with ease.
Want to keep costs down for your garage removal service? Our top tip: bag up smaller items to make them easier for us to collect and remove. This will make the service quicker, meaning a lower price for you.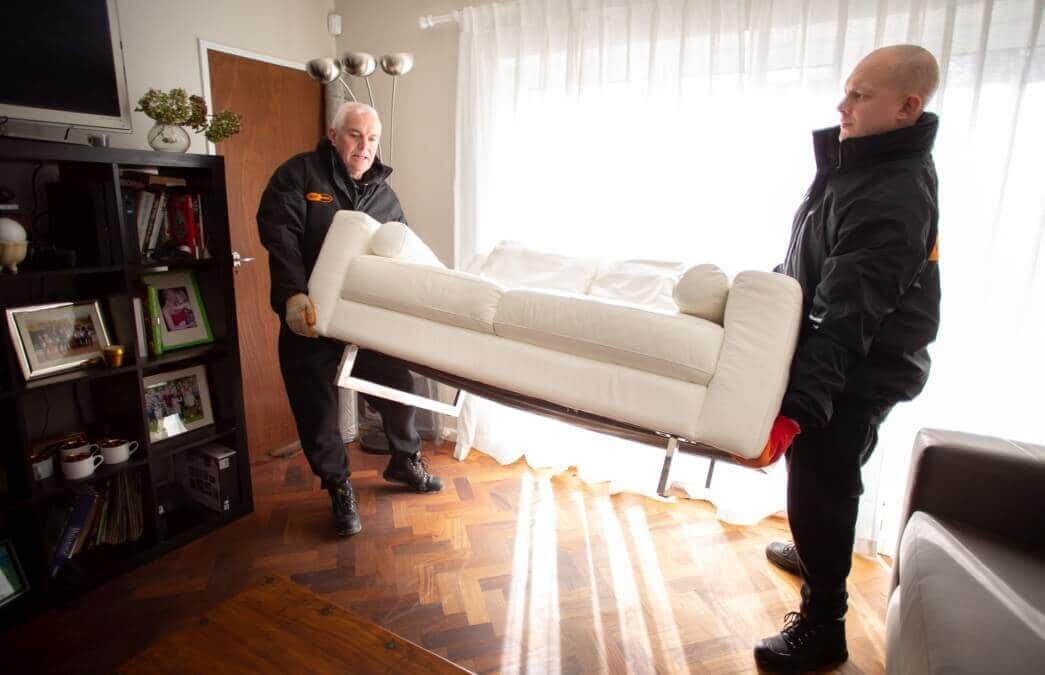 Loft clearance
in Biggin Hill, TN16
Lofts collect clutter – if the time has come to do something about it, let us help. It can be difficult to remove items on your own, so getting professionals like us on board will make the process simpler and safer. We meet many customers who are having a loft conversion, moving house, or who are simply freeing up storage space in their homes. All items are dealt with professionally and responsibly, with many of the objects we clear being suitable for recycling and reusing.
If you want to keep costs as low as possible, you can move items out of your loft first to make them more accessible. If this isn't possible, just bagging them up can help too – however, if you'd like us to do everything, that's not a problem. Our service will be tailored to you and your needs.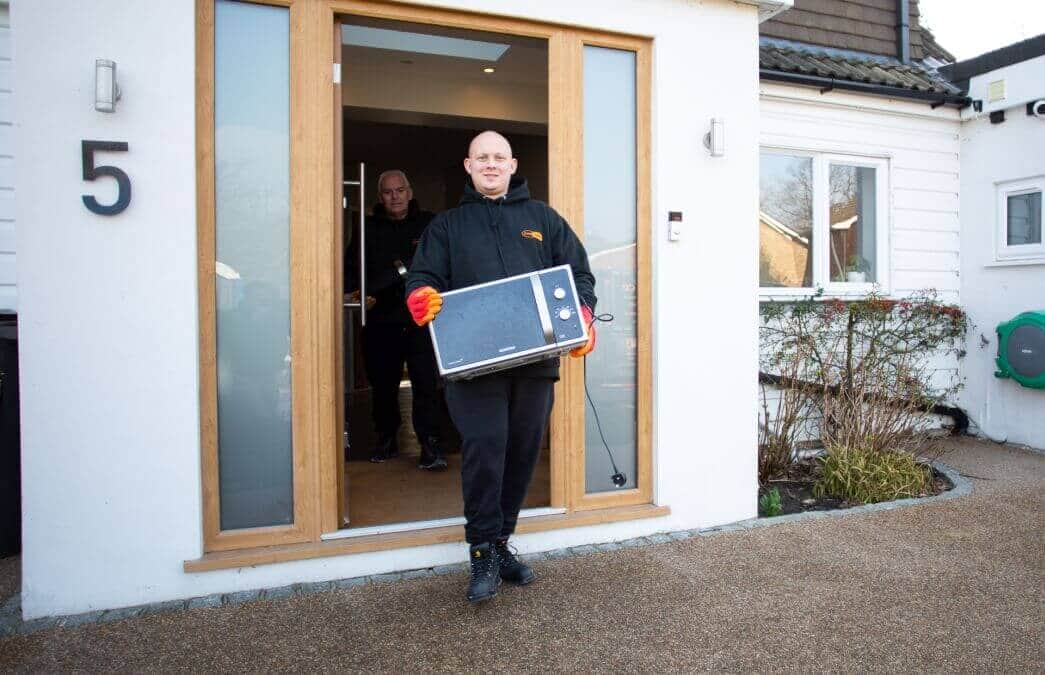 Probate clearance
in Biggin Hill, TN16
Probate is a difficult time for anybody; the last thing you want to be thinking about is property clearance. Let us help and remove this source of stress for you during what will already be a challenging and upsetting time. We can work with people going through probate, as well as the legal professionals taking care of the process, helping out in any way that we possibly can. Please be assured that we'll deal with all possessions sensitively and responsibly, and you can have as much input as you need when deciding what to do with items. The items that we do clear for you will be reused and recycled wherever possible.
Hoarder clearance
in Biggin Hill, TN16
We can help clear hoards of any size, working sensitively, patiently and compassionately to achieve the best results. We work with each person as an individual, making sure our customers are completely comfortable and helping to avoid anxiety. Compulsive hoarding and hoarding disorders are very challenging and we'll do whatever we can to help.
Please be assured that we deal with all items carefully and sensitively, whether you've been affected by hoarding personally, or you're taking care of a house clearance on behalf of someone else. We know the value of possessions and make sure they're recycled and reused – items are more than just 'junk', and we completely understand that.
Contact
Junk Taxi
Call 020 3092 2961 or 07709 060 443 to discuss your house clearance in Biggin Hill. Alternatively, email info@junktaxi.co.uk. We're ready to handle everything from a single room through to an entire property.