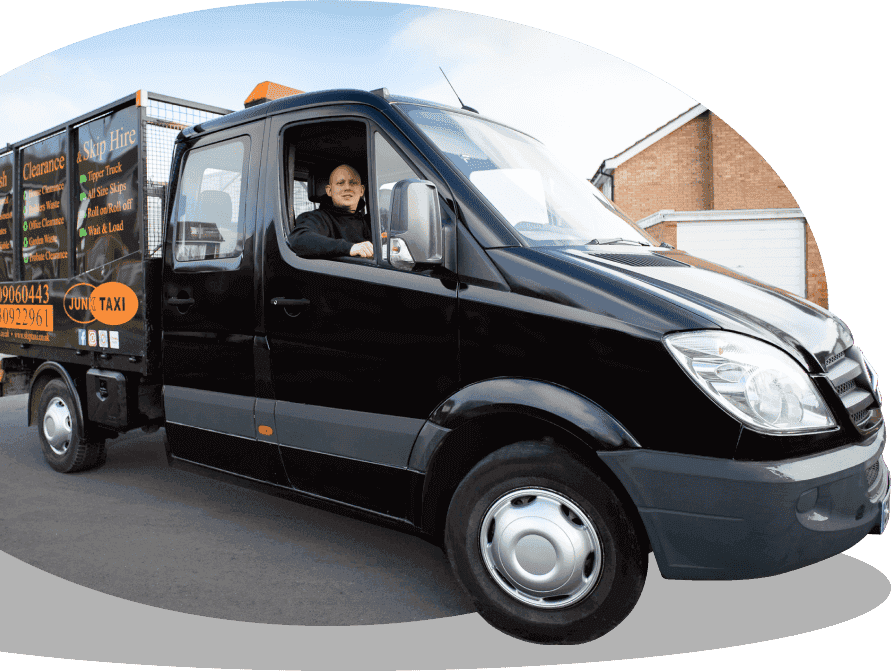 House clearance
in Brixton
Your local
Brixton house clearance company
House clearance can be a stressful process, especially if you are trying to do it on your own. Hiring a professional house clearance company in Brixton is an excellent way to ensure that everything goes smoothly, and you don't have any issues along the way.
Junk Taxi will make sure that your rubbish is disposed of correctly and responsibly. We know how much stress comes with cleaning your house and removing unwanted items, so we aim to take as much of this away from you as we can by taking care of all the rubbish removal for you. If you've been looking for hassle-free house clearance in Brixton, look no further!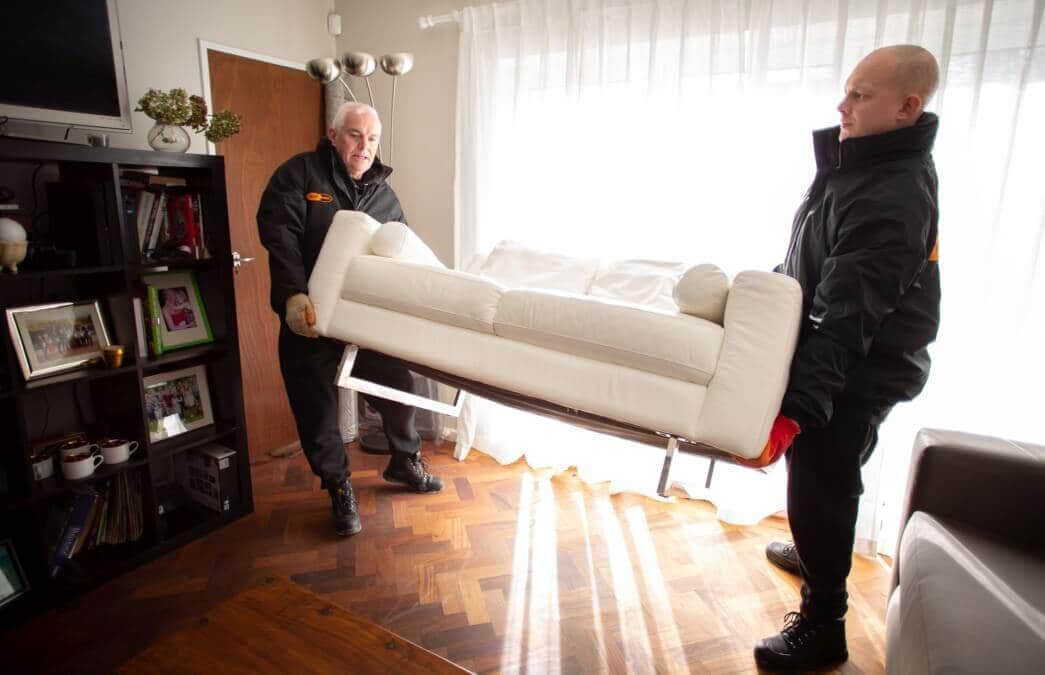 House clearance prices in
Brixton
The problem with some house clearance services in Brixton is that they often do not give enough information about their prices will be before they arrive on site. This leaves many customers feeling confused and frustrated when the bill arrives at the end of the day.
Our company was founded on honesty and transparency, so we have created a pricing guide for anyone who wants an estimate for their house clearance needs in Brixton. All our staff members are trained professionals who take pride in providing exceptional customer service from start to finish. For more information or help with any questions you may have regarding your house clearance in Brixton please call us today!
Minimum load | £40 plus VAT
Up to 1 cubic yard
5 minutes labour time
50kg maximum weight
Mini load | £60 plus VAT
1 cubic yard
10 minutes labour time
100kg maximum weight
1/4 load | £90 plus VAT
3 cubic yards
15 minutes labour time
250kg maximum weight
1/3 load | £120 plus VAT
4 cubic yards
20 minutes labour time
350kg maximum weight
1/2 load | £160 plus VAT
6 cubic yards
30 minutes labour time
500kg maximum weight
3/4 load | £200 plus VAT
9 cubic yards
45 minutes labour time
750kg maximum weight
Full load | £260 plus VAT
12 cubic yards
60 minutes labour time
1000kg maximum weight
Extra time
You will be charged £1 plus VAT for every additional minute of labour time
Additional weight
You will be charged 18p plus VAT per kg for additional weight
Fridges
You will be charged £30 plus VAT if your load includes a fridge
Mattresses
You will be charged £20 plus VAT for each mattress included in your load
Get a house clearance quote in
Brixton
We will come and collect all your unwanted items and dispose of them in an environmentally friendly way – we recycle as much as possible! Our team takes away anything from furniture and appliances through to garden waste and rubble – whatever it may be, we can take it away without any hassle at all! All our house clearance services are competitively priced too so give us a call today on 020 3092 2961 or 07709 060 443 or email info@junktaxi.co.uk. We're your friendly house clearance experts in Brixton.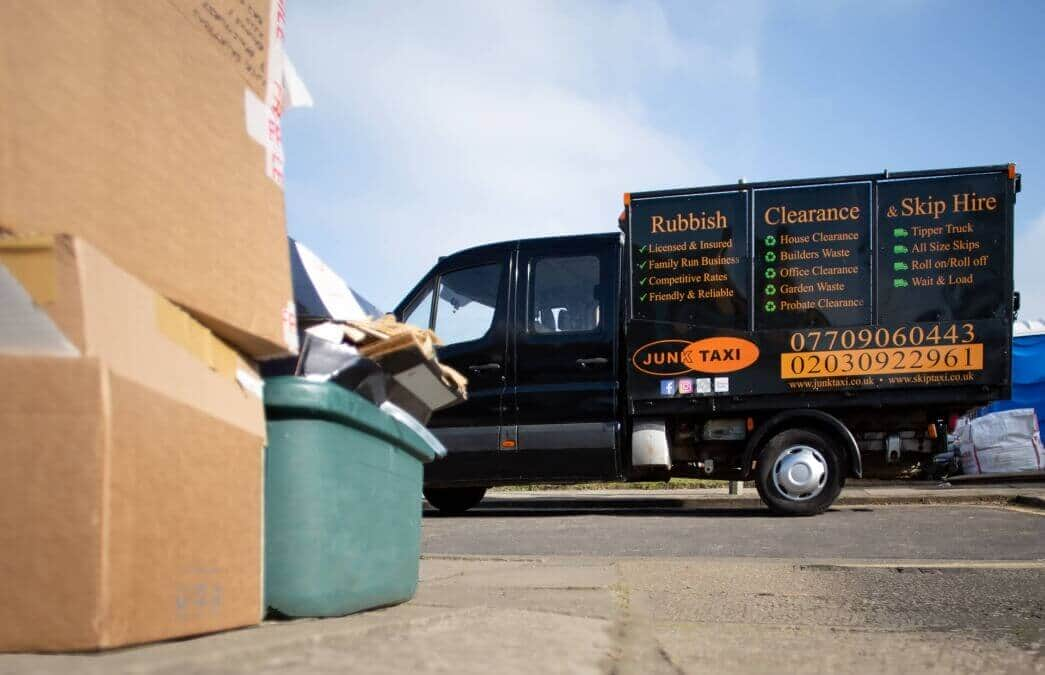 Book your house clearance quote in
Brixton
If you're not careful, decluttering your home could end up costing you more than it should. It is important to find a reliable company who will do your house clearance in Brixton properly and for a fair price. You want to avoid hiring companies who are going to overcharge or remove items they shouldn't have.
Booking your house clearance with us at Junk Taxi is easy! By following our simple process, we'll be able to provide you with an accurate quote upfront so that there are no hidden costs involved when we arrive on site for your house clearance in Brixton. Our team of skilled waste removers will pay you a visit at home in Brixton, where they'll take care of all the removal and disposal work required for your property clearance project.
We provide an experienced and efficient house clearance service in Brixton, making sure anybody can benefit by keeping our prices reasonable. Whether you need to clear waste, rubbish, unwanted items, bulky items, appliances, or anything else at all, we will be happy to help. From full house clearances, to flat clearances, to removing individual items, consider the job done when you call upon Junk Taxi. We're licensed waste carriers, which has three main benefits for you:
We can clear any waste, in any quantity, for anybody – domestic and commercial customers alike
There will always be a clear audit trail, so you know where any items have been taken (we provide duty of care waste transfer notes)
We're committed to recycling – as licensed waste carriers, we deal with all items responsibly and appropriately
Brixton is a very popular area that's become a hub of activity in recent years, and we regularly work in the area. Customers may have access to the WRWA waste and recycling centre, the Lambeth Reuse and Recycling Centre and the Cringle Street Household Waste recycling centre, however these can be difficult to reach, especially with large and bulky items to move when clearing a house. That's where we come in. We provide an affordable and cost-effective alternative to visiting the tip and it will be far easier for you.
OUR HOUSE
CLEARANCE SERVICES IN BRIXTON
We offer a wide range of house clearance services and will adapt to meet your needs – these are some of the most popular options:
Single room clearance
Probate clearance
Full house clearance
Hoarder clearance
Flat clearance
End of tenancy clearance
Loft clearance
Clearances after spring cleaning
Garage or outbuilding clearance
Garden waste clearance
Clearances ahead of downsizing or moving
Talk to us about house clearance in Brixton.
Feel free to ask any questions you have about our services, and let us provide you with a full quotation for the work you require.
Please call us on 020 3092 2961. Alternatively, you can email info@junktaxi.co.uk.
HEAR FROM OUR HOUSE CLEARANCE CUSTOMERS IN BRIXTON
House Clearance
in Brixton
I recently bought a flat in Brixton and the previous owners left a huge mess. Requested a house clearance to clear it out and by the end of the week I could feel like home again. Great work!
Probate Clearance
in Brixton
Sadly, my aunt passed away recently and left behind a house in Brixton. To prepare to sell the property, we requested a probate clearance to handle all her things. The whole team were polite and courteous to the circumstances, which is all we could ask for.
Loft Clearance
in Brixton
Looking to rent out my house in Brixton so ordered a loft clearance to prepare for new tenants. The pictures ended up looking great and the new tenants love how tidy the place is!
Call 020 3092 2961 to receive a quick quote for our waste collection services.
Alternatively, email info@junktaxi.co.uk or fill out our form and a member of our team will be in touch shortly.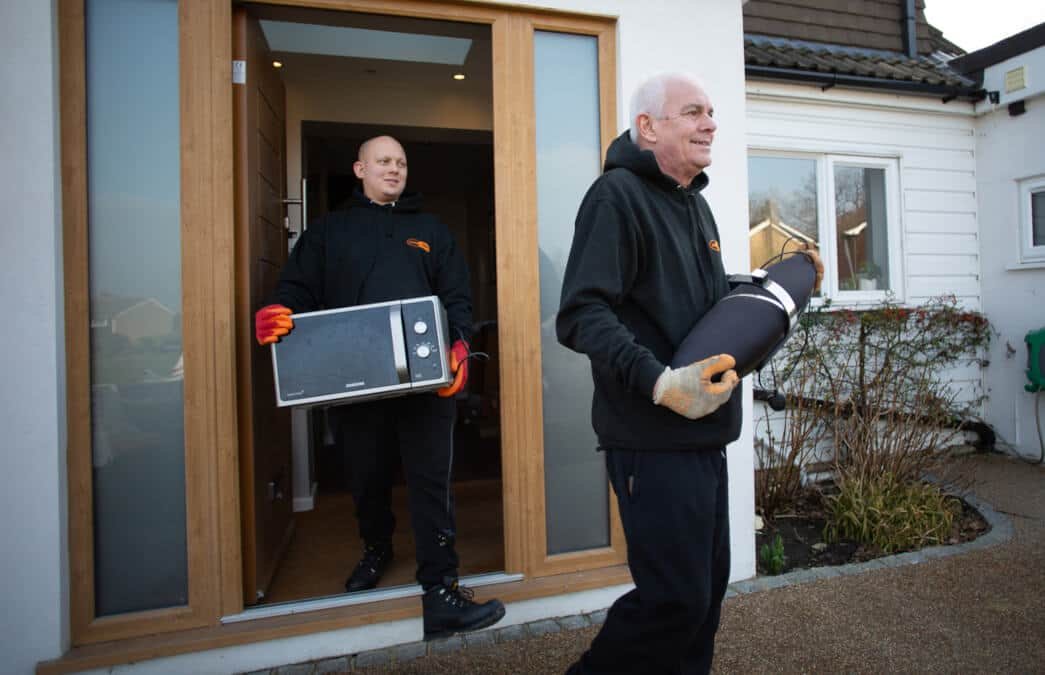 Flat clearance
in Brixton
We understand that flat clearance can be a tricky process, especially if you have communal entrances. It's all too easy to scrape walls, scratch flooring and cause damage to communal spaces when clearing a flat, which you could end up being charged for. Let us step in and help as we know how to overcome all the flat clearance challenges. Brixton isn't the easiest area for a flat clearance, with limited parking around areas such as Brixton Station and Market. There are many flats, such as those on Gresham Road and Bellefields Road, and so lots of people are in need of our services. We'd be more than happy to help you too.
We take on flat clearance jobs of all sizes, from removing individual bulky items from flats, to complete clearances. Junk Taxi always operates with a two-person team, so we can make light work of heavy lifting. This is why it's efficient and cost-effective to choose us – we're skilled, experienced, and work very quickly.
Garage clearance
in Brixton
Are you looking to move items out of your garage? We would be happy to help. The Junk Taxi team helps people who are moving house and need to clear their garages, as well as those who just want to free up some space. All items that we remove are dealt with professionally and appropriately – we're fully committed to recycling wherever possible.
We have one top tip if you're interested in a garage clearance service. Please bag up smaller items where possible, as this will make them easier for us to remove. A service that's quicker and simpler is also a service that's cheaper. We keep costs down for you in any way possible.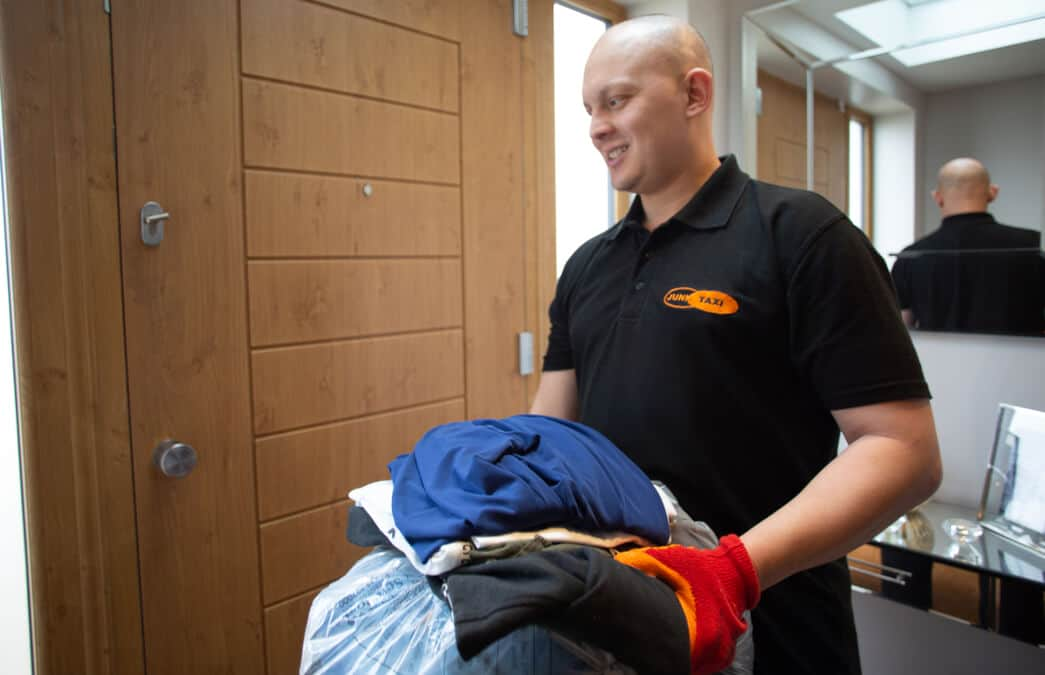 Loft clearance
in Brixton
We can help you clear your loft space in Brixton, ensuring it's organised and orderly. We can also remove all items ahead of a move, or before you have a loft conversion – a popular home improvement option in Brixton. If you can remove items from your loft first, this will help to make the service cheaper. If you'd prefer that we do everything, that's not a problem at all and we'll work around any access you have available.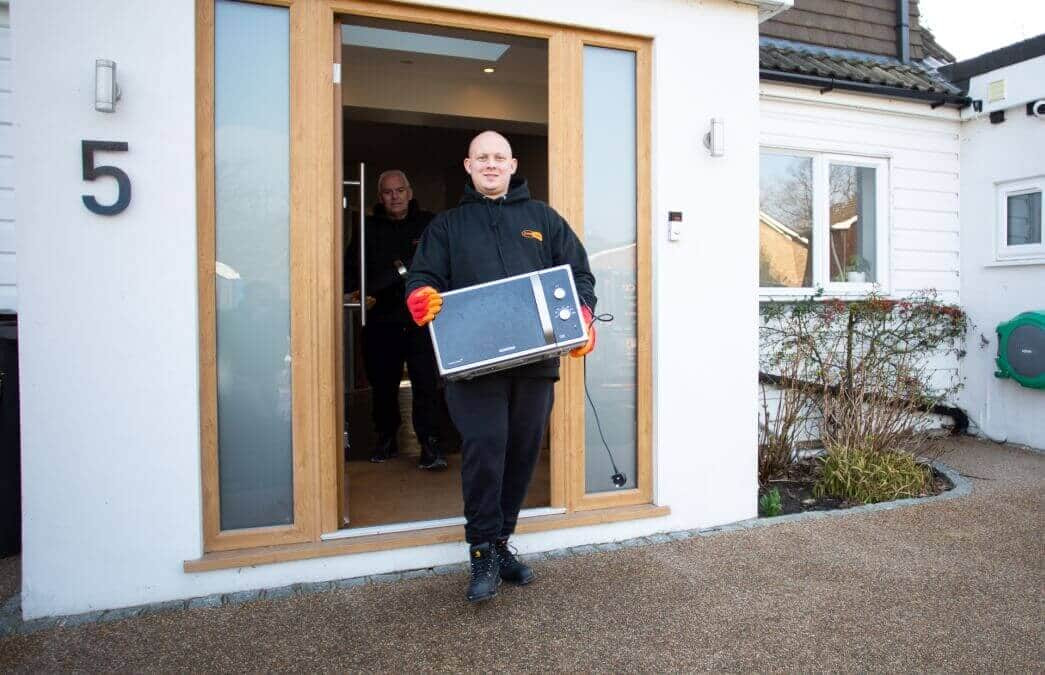 Probate clearance
in Brixton
Probate is never easy, both in terms of the complex process, and the emotional toll that it's likely to take on you. Sorting through a loved one's possessions only makes things harder – enlist our help and take away some of the stress that's inevitably upon you at this difficult time. We'll allow you to focus on the probate process itself and give everything your full attention.
We can also work with legal professionals involved in probate, as well as estate agents. Our services are designed to provide as much support as possible for you. We work carefully, efficiently and sensitively around your requirements.
Hoarder clearance
in Brixton
Hoarding is sadly not at all uncommon and many people develop compulsive hoarding behaviours, or some form of hoarding disorder. We've worked with people who are directly affected by hoarding, as well as families, friends and professionals. We'll work carefully and sensitively at a pace that suits you so as not to cause unnecessary stress during the house clearance process. Having helped people many times before, we know how stressful hoarder clearance can be and we're here to help take away as much of that as possible. We're committed to reusing and recycling wherever possible so all items will be dealt with carefully and responsibly.
Contact
Junk Taxi
Call 020 3092 2961 to discuss your house clearance in Brixton. Alternatively, email info@junktaxi.co.uk. We're ready to handle everything from a single room through to an entire property.