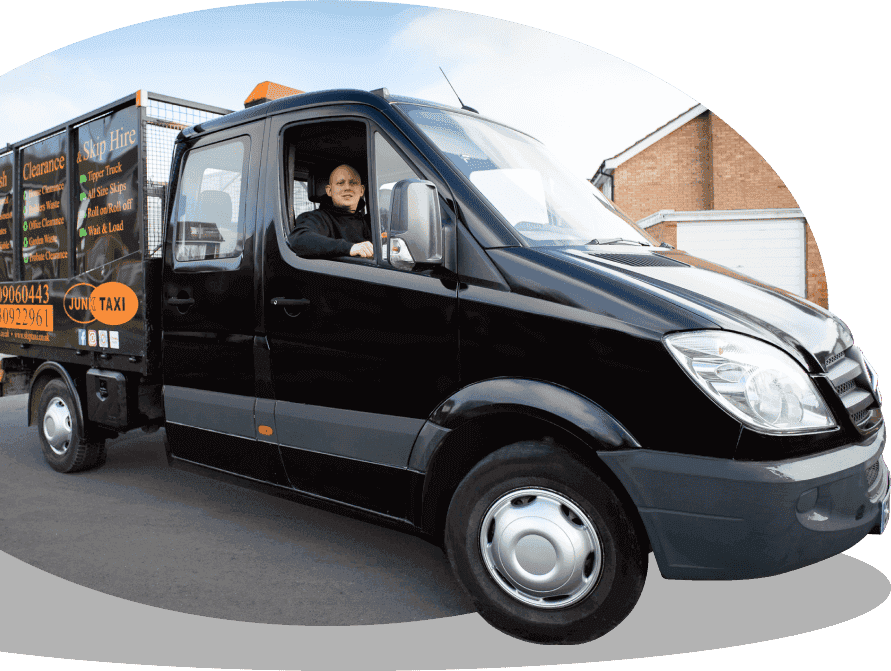 House clearance
in Bromley
We are house clearance professionals through and through, providing an efficient, cost-effective service for all our customers. We provide house clearance in Bromley for very competitive prices, making sure we can meet your needs in full. Operating with a two-person team, we can remove any items you require, from individual bulky pieces of furniture, to various objects throughout a whole house. We're licensed waste carriers, proving that we deal with all items responsibly and have made a commitment to recycling. There will be a clear audit trail, so you'll always know where your items have been taken – we only work with other licensed waste transfer stations.
We understand that Bromley is a large area, and that it may not be convenient for all residents to access the Waldo Road reuse and recycling centre or the Churchfields Road reuse and recycling centre. Even if you do live close by, it can be difficult to dispose of large items, or a bigger quantity of items. This is where we can step in to help, providing a convenient and cost-effective house clearance service as an alternative. We remove items in any quantity and deal with them all responsibly – plus we can remove commercial waste too, which can be useful for anyone who's had building work completed.
HOUSE CLEARANCE SERVICES
We can offer a wide range of house clearance services, adapting to meet your needs in full.
These are some of the most popular:
Single room clearance
Probate clearance
Full house clearance
Hoarder clearance
Flat clearance
End of tenancy clearance
Loft clearance
Clearances after spring cleaning
Garage or outbuilding clearance
Garden waste clearance
Clearances ahead of downsizing or moving
Talk to us about house clearance in Bromley.
. Feel free to ask any questions you have about our services, and let us provide you with a full quotation for the work you require.
Please call us on 020 3092 2961. Alternatively, you can email info@junktaxi.co.uk.
House Clearance
in Bromley
My wife and I have decided to renovate our kitchen, which means we had to get rid of our old one. After requesting a house clearance, we were able to get people in quickly to install our new appliances. Great job!
Probate Clearance
in Bromley
I'm a landlord of a property in Bromley, and one of my tenants sadly passed away with no next of kin. I requested a probate clearance to clear the property and everything was taken care of properly and considerately. I would definitely recommend this company.
Loft Clearance
in Bromley
My roommate and I decided to sell the house to move closer to Bromley South train station, so we needed a loft clearance to prepare for the new owners. Great choice, as both of our belongings were quickly and tidily moved.
Call 020 3092 2961 to receive a quick quote for our waste collection services.
Alternatively, email info@junktaxi.co.uk or fill out our form and a member of our team will be in touch shortly.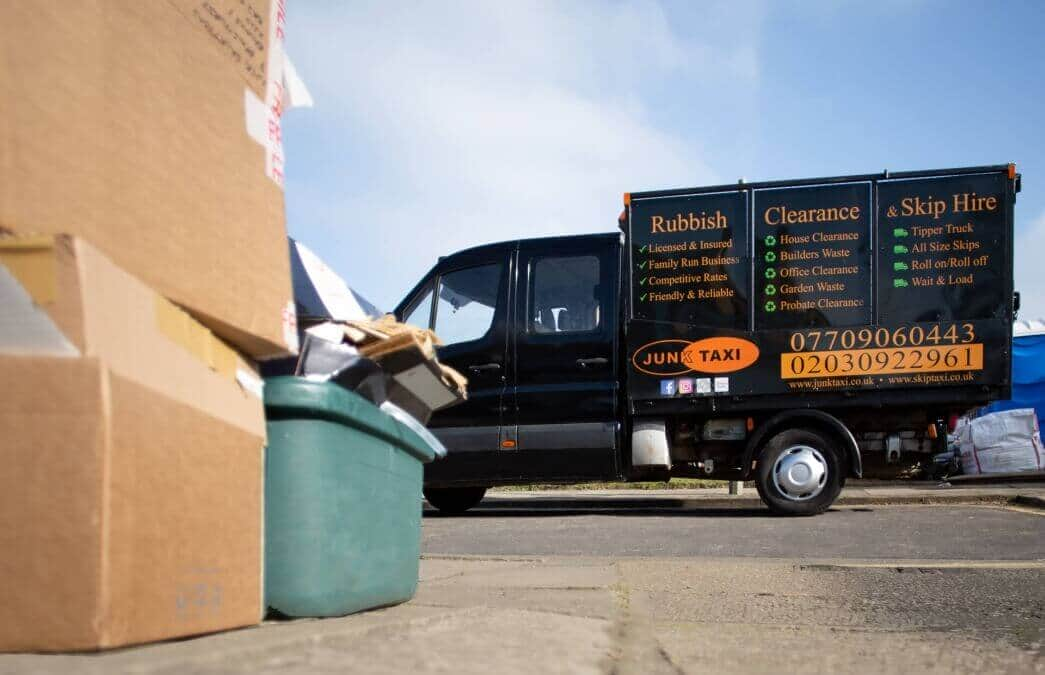 Flat clearance
in Bromley
We know flat clearance can be a tricky process, particularly in blocks where there are narrow stairways, communal areas and shared entrances. It can be difficult not to scrape walls or cause damage in spaces like this, so people living in flats will often use our services instead. Let us take charge and manage your flat clearance for you, protecting your property and handling all items responsibly. We believe in reusing and recycling wherever possible.
Many areas of Bromley have beautiful flats, particularly around the town centre on Blyth Road (close to Bromley Magistrates' Court), Bromley Gardens (close to Church House Gardens), and Harestone Court. Wherever you live in Bromley, we'll be happy to help with your flat clearance. We can complete any jobs, from moving individual items through to clearing entire flats – or, perhaps, clearing one or two rooms. Let us know what you need and we can get to work.
Garage clearance
in Bromley
Are you looking for a garage clearance service in Bromley? We can help you free up storage space, clear out your garage ahead of moving house, clear out builders' waste after you've had some construction work completed, or anything else at all. When we remove items from garages and outbuildings, we deal with all of them professionally and responsibly, ensuring that they're recycled and reused wherever possible.
If you would like to take us up on our garage clearance services in Bromley, we have a top tip: please bag up smaller items before we arrive. This makes the process quicker, which means to can keep costs down for you. We have many other tips ahead of your clearance – please just get in touch if you'd like to know more.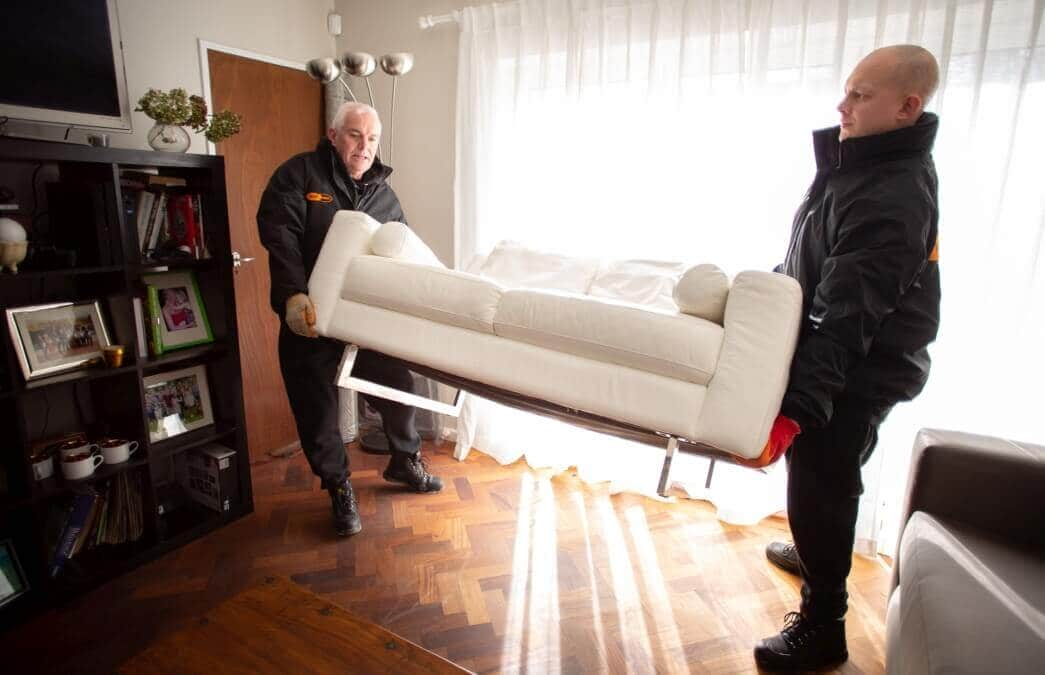 Loft clearance
in Bromley
If you're looking to clear some space in your loft, we can help. This will free up space, give you some additional storage, and maybe help you find some items you'd forgotten all about. We also work with people who are moving house, who need to clear their loft spaces first, as well as those having loft conversions (a popular home improvement in Bromley).
If you can remove items from your loft first and put them in a more accessible place, we can reduce the cost of the service for you. If you need us to collect items from your loft, that's absolutely fine – we'll happily work around any access you have available. Just let us know what you need us to do and we'll get to work.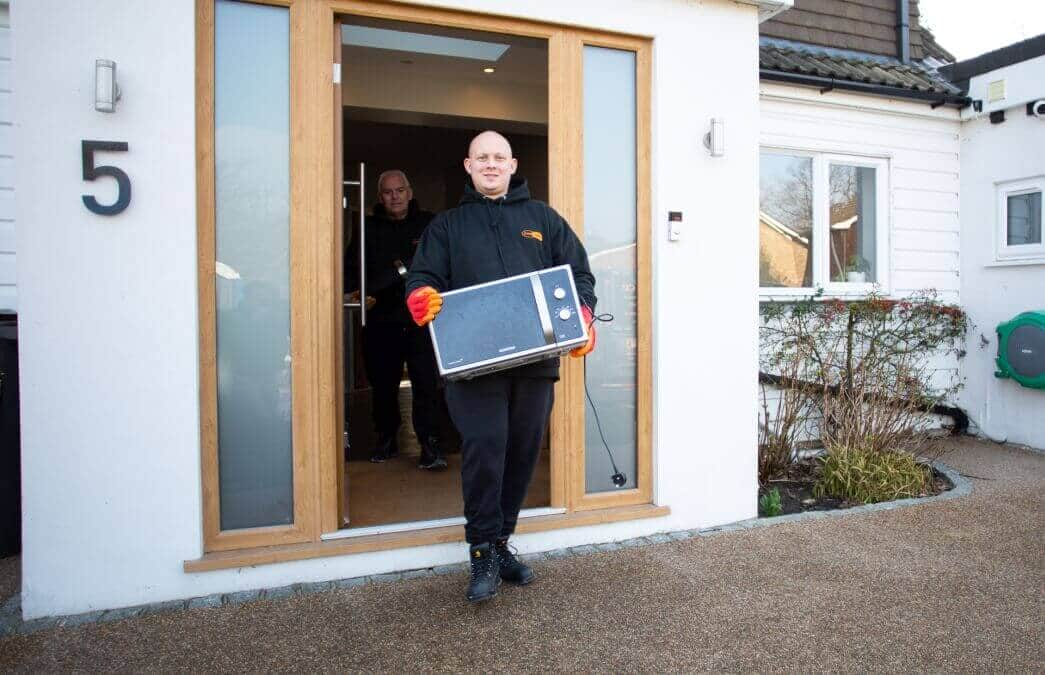 Probate clearance
in Bromley
We know that probate is a difficult process to go through – it can really take its toll, especially if you're dealing with the possessions of a loved one. Having to sort through their items can be one of the most difficult parts of the process, so entrust it to us instead. We'll deal with probate property clearances quickly, efficiently and sensitively, understanding the value of items and making sure they're reused and recycled wherever possible, in line with our business ethos.
We also work with legal professionals and estate agents, so we can take care of probate house clearances in full and take the pressure off you. Please just ask and we'll be happy to tell you more.
Hoarder clearance
in Bromley
Hoarder house clearances are stressful, difficult and upsetting when tackling them alone. Let us step in and help – we've worked with people affected by hoarding disorders and compulsive hoarding behaviours, as well as their relatives, friends, and professionals who are providing support. We work efficiently yet sensitively, slowing down if you need us to and helping to make the clearance less stressful.
We know that all possessions have value, which is why we're committed to recycling and reusing. If you're looking for hoarder house clearance services, let us tell you more and put your mind at rest.
Contact
Junk Taxi
Call 020 3092 2961 to discuss your house clearance in Bromley. Alternatively, email info@junktaxi.co.uk. We're ready to handle everything from a single room through to an entire property.