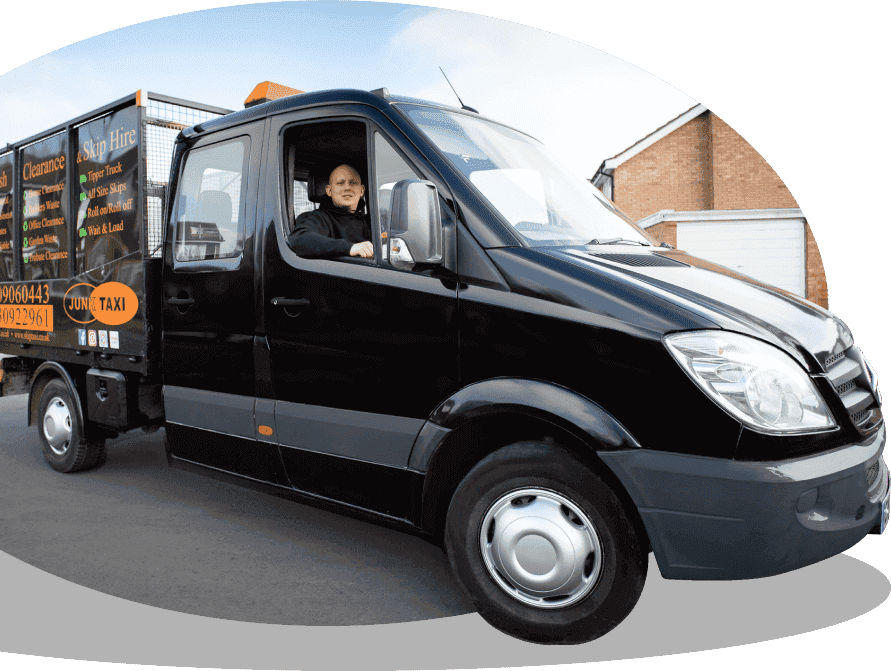 House clearance
in Chislehurst, BR7
GET A HOUSE CLEARANCE QUOTE IN CHISLEHURST, BR7
Call 020 3092 2961 or fill in the form and we will be in touch to discuss your quote.
Your local
Chislehurst, BR7 house clearance company
Have you been struggling with the amount of household items that you need to get rid of? That's where Junk Taxi comes in – we're a quality house clearance company that works efficiently. We provide an easy way to get rid of all ofyour waste in Chislehurst. We make it simple for you by collecting the items from your property and disposing of them responsibly with a company that is equipped to recycle 90% of what it collects. Our professional team will provide you with hassle-free removal services that won't break the bank. Whether you need us to clear your home in Chislehurst from falling-apart furniture or a run-down mattress, we can help!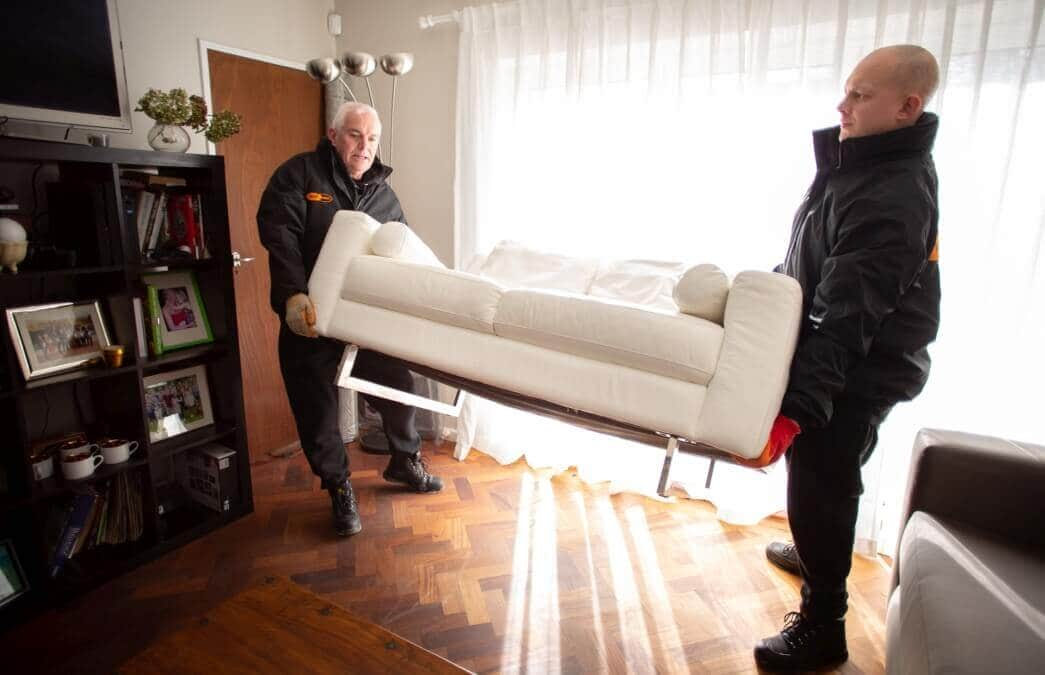 House clearance prices in
Chislehurst, BR7
Our pricing guide will help you get an idea of what we charge for our services, so you know where you stand before making an appointment with us. The price of your house clearance in Chislehurst can vary depending on the amount of items you have to dispose of. We can collect a range of single household items to a full 12 cubic yard truck. Whatever you need clearing, we can do it. We're endlessly transparent with our prices – we always recommend the cost-effective option and work hard to keep the cost down for you.
Minimum load | £40 plus VAT
Up to 1 cubic yard
5 minutes labour time
50kg maximum weight
Mini load | £60 plus VAT
1 cubic yard
10 minutes labour time
100kg maximum weight
1/4 load | £90 plus VAT
3 cubic yards
15 minutes labour time
250kg maximum weight
1/3 load | £120 plus VAT
4 cubic yards
20 minutes labour time
350kg maximum weight
1/2 load | £160 plus VAT
6 cubic yards
30 minutes labour time
500kg maximum weight
3/4 load | £200 plus VAT
9 cubic yards
45 minutes labour time
750kg maximum weight
Full load | £260 plus VAT
12 cubic yards
60 minutes labour time
1000kg maximum weight
Extra time
You will be charged £1 plus VAT for every additional minute of labour time
Additional weight
You will be charged 18p plus VAT per kg for additional weight
Fridges
You will be charged £30 plus VAT if your load includes a fridge
Mattresses
You will be charged £20 plus VAT for each mattress included in your load
Get a house clearance quote in
Chislehurst, BR7
Get in touch with us today to arrange your quote for house clearance in Chislehurst! Call us on 020 3092 2961 or 07709 060 443, email info@junktaxi.co.uk or fill out our contact form and one of our team will get back to you shortly regarding your house clearance quote in Chislehurst.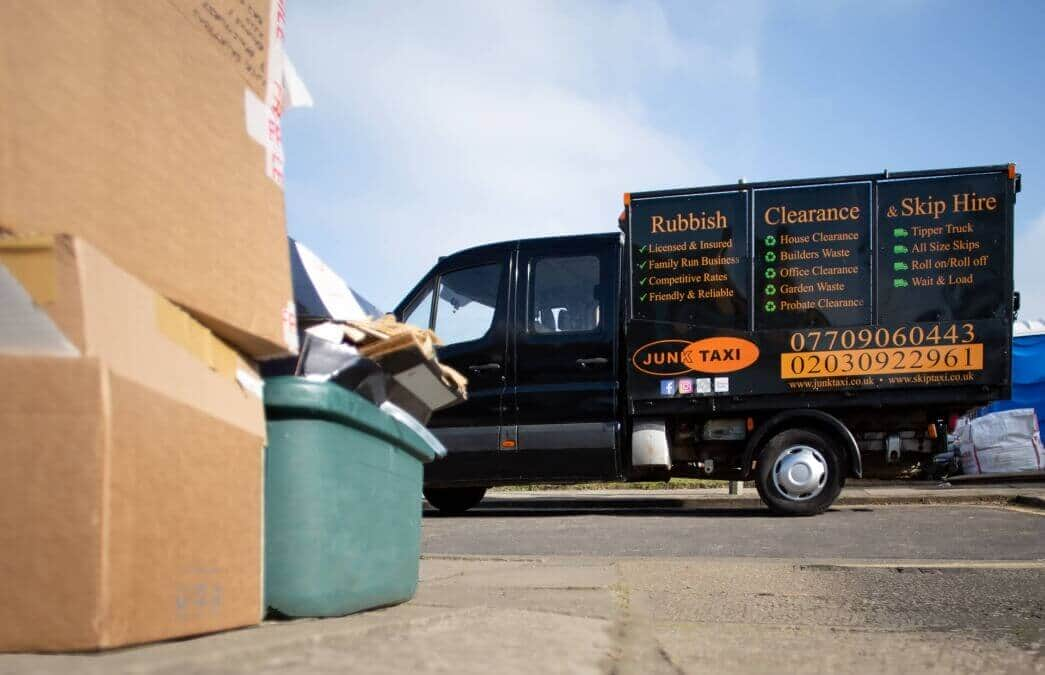 Book your house clearance quote in
Chislehurst, BR7
We offer affordable prices in Chislehurst for all types of house clearance services, including furniture disposaland more! Our team will provide you with an upfront quote so that you know exactly what you're paying for before we begin work on your house clearance. When you've confirmed that you're happy with the price of your house clearance, we can begin the process right away!
Booking your house clearance with Junk Taxi has never been easier. Just contact us today – we have fast and friendly service from start to finish!
Your questions for house clearance in
Chislehurst, BR7
Allow us to answer some of your burning questions about your house clearance in Chislehurst.
Book us for a professional house clearance in Chislehurst – we're low cost, highly efficient and fully licensed. We can remove any items you need us to during a clearance, be it an individual piece of furniture, or a whole houseful of objects. Items we regularly remove include waste, rubbish, appliances, white goods, furniture, builders' waste, garden waste, and much, much more. We have many happy customers in your area – will you be our next?
We are licensed waste carries, something that benefits you because:
We can clear both commercial and domestic waste during a house clearance, so if you've just had building work carried out, we can help.
There is a full audit trail, so you have details of the waste transfer stations we use. We will provide a duty of care waste transfer note.
We are committed to the environment and recycle wherever possible. Our waster carriers' license is your assurance of this; it's our job to deal with all waste responsibly and appropriately.
If you live in Chislehurst, you will have access to the Waldo Road reuse and recycling centre and the Churchfields Road reuse and recycling centre, as well as a recycling site on Chislehurst High Street. That doesn't help if you need to carry out a full house clearance, though, or if you have large bulky items that don't fit in your car or on public transport. We keep our prices low so that everyone who needs to can access our services. It's all part of providing a service we can take pride in.
OUR HOUSE
CLEARANCE SERVICES IN CHISLEHURST, BR7
We carry out a vast range of house clearance services – these are some of the most popular:
Single room clearance
Probate clearance
Full house clearance
Hoarder clearance
Flat clearance
End of tenancy clearance
Loft clearance
Clearances after spring cleaning
Garage or outbuilding clearance
Garden waste clearance
Clearances ahead of downsizing or moving
Talk to us about house clearance in Chislehurst.
. Feel free to ask any questions you have about our services, and let us provide you with a full quotation for the work you require
Please call us on 020 3092 2961. Alternatively, you can email info@junktaxi.co.uk.
HEAR FROM OUR HOUSE CLEARANCE CUSTOMERS IN CHISLEHURST, BR7
House Clearance
in Chislehurst, BR7
Decided to change around my flat in Chislehurst, so to make space I requested a house clearance – best decision ever as within no time at all it was like I had a brand-new space.
Probate Clearance
in Chislehurst, BR7
I requested a probate clearance on behalf of a client, and the whole process was very easy to setup. The work was completed quickly and considerately. Job well done!
Loft Clearance
in Chislehurst, BR7
I'm the landlord of a Chislehurst property and to prepare for new tenants I requested a loft clearance. The job was completed quickly and without any mess, so I'm sure the new tenants will be grateful.
Arrange a
house clearance quick quote in Chislehurst, BR7
Call 020 3092 2961 to receive a quick quote for our waste collection services.
Alternatively, email info@junktaxi.co.uk or fill out our form and a member of our team will be in touch shortly.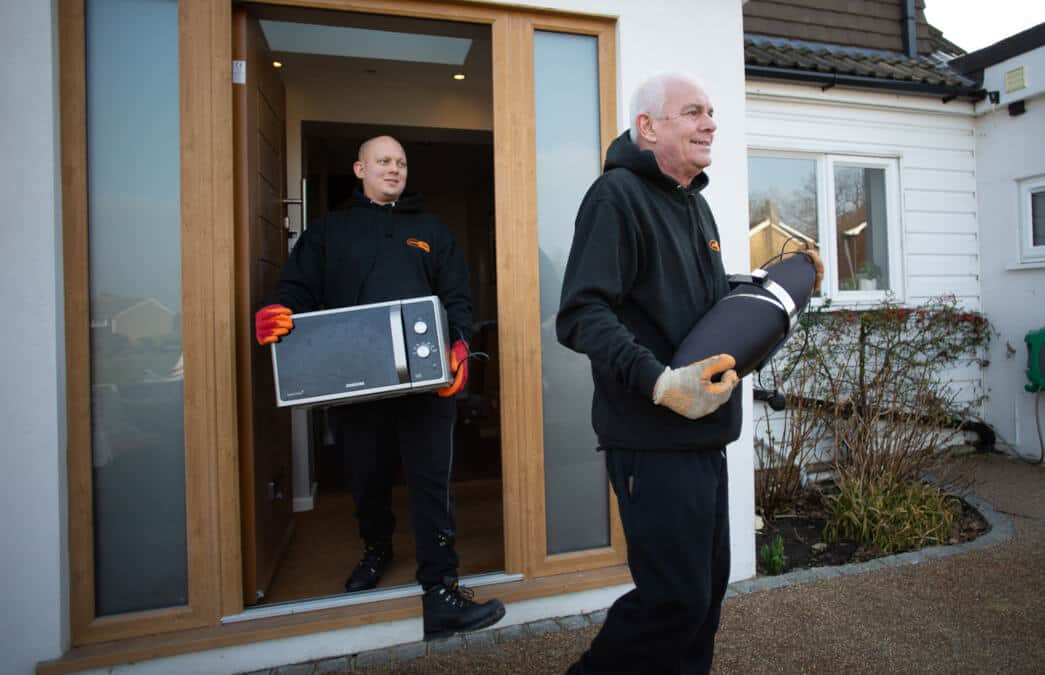 Flat clearance
in Chislehurst, BR7
We can carry out all flat clearances swiftly and professionally, from removing individual objects to clearing a whole flat. It is understandably difficult to clear a flat, with steep stairs, communal entrances and narrow hallways to content with. You might be charged a large amount to fix damage to communal areas, so it's important you're careful – talk to us about professional flat clearances and let us take care of your property for you. There are many flats in the area, such as those on Old Hill, Elmstead Lane and Hollington Court. Wherever you live in Chislehurst, choose Junk Taxi for all your clearance needs. We operate with a two-person team who can handle loads of all sizes, and we can give you a quote beforehand, ensuring the whole process is simple and stress free.
Garage clearance
in Chislehurst, BR7
Are you clearing your garage in Chislehurst and looking for some assistance? We'll be more than happy to help, removing objects of any size, in any quantity, to free up space in your garage. Many people engage us when they're moving house, having building work done, or just because they're freeing up some storage space.
If you want our top tip ahead of your clearance, here it is: please bag up any smaller items you can beforehand, as this will help us to keep costs down. This is because the clearance process will be quicker, so we can make sure our prices reflect this. We always keep costs down for you wherever we can.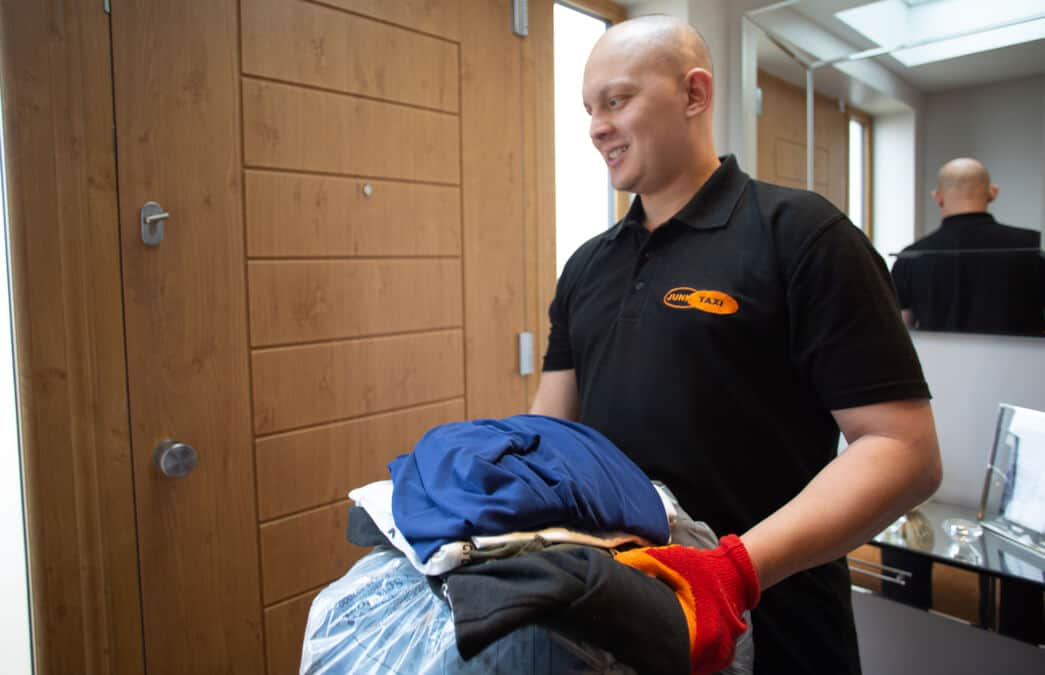 Loft clearance
in Chislehurst, BR7
Looking for a way to clear your loft quickly and conveniently? We would love to help, offering you a fully flexible service. Whether you're moving house, having a loft conversion, or just need to get some of your storage space back, we can assist you with your clearance.
If you can move items into an accessible place for us to simply come in and remove them, this will be the cheapest option for you. If you prefer us to remove items directly from your loft, that's not a problem and we'll work in any way you need us to. Please just get in touch for a quote.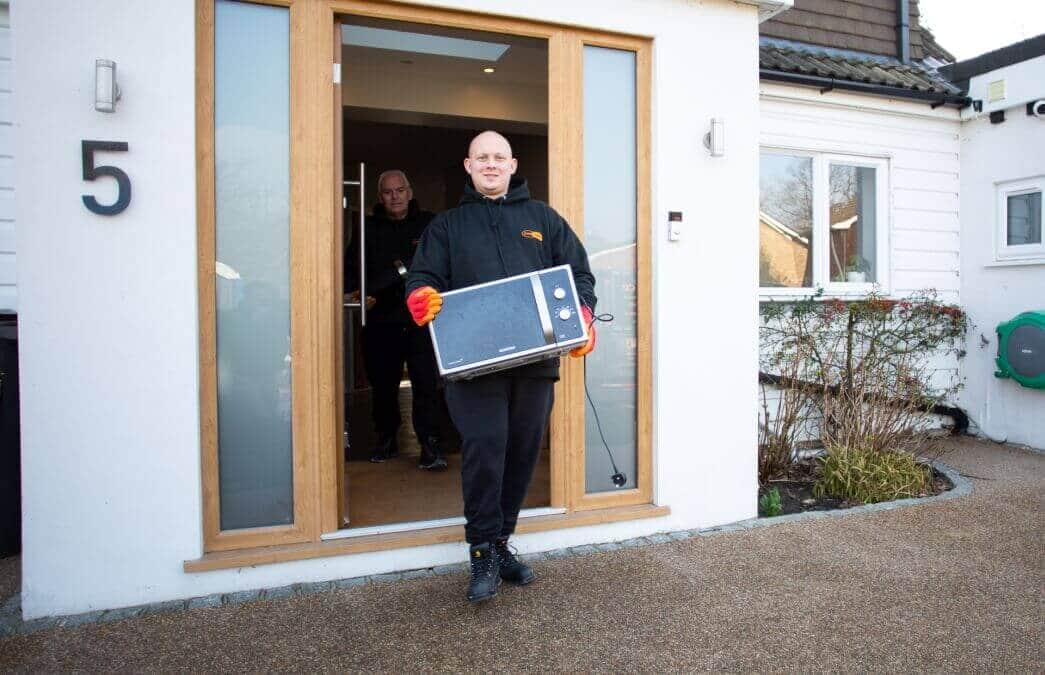 Probate clearance
in Chislehurst, BR7
Probate is difficult in all senses – dealing with a complex legal process on top of a bereavement can really take its toll. Many of the people we meet simply cannot face sorting through a loved one's possessions themselves, or they may be looking for some practical support during this highly stressful time. Whatever you need, let us help with the house clearance side of things. We regularly assist people with probate clearances and can work with lawyers and estate agents too.
Hoarder clearance
in Chislehurst, BR7
In our line of work, we often meet people who are affected by compulsive hoarding and other hoarding disorders. Hoarding is a serious problem, often with medical causes – we fully understand this, and we're here to help in any way we can. Whether you're affected by hoarding personally, you're a friend or relative of someone who is, or you're providing professional support, we can work with you.
We carry out clearances at your pace to make sure the process doesn't cause unnecessary stress. Please be assured we're fully licensed and appreciate the value of your possessions – we're completely committed to recycling and reuse. Our team will work patiently, carefully and respectfully to clear hoards in a compassionate manner.
Contact
Junk Taxi
Call 020 3092 2961 to discuss your house clearance in Chislehurst. Alternatively, email info@junktaxi.co.uk. We're ready to handle everything from a single room through to an entire property.