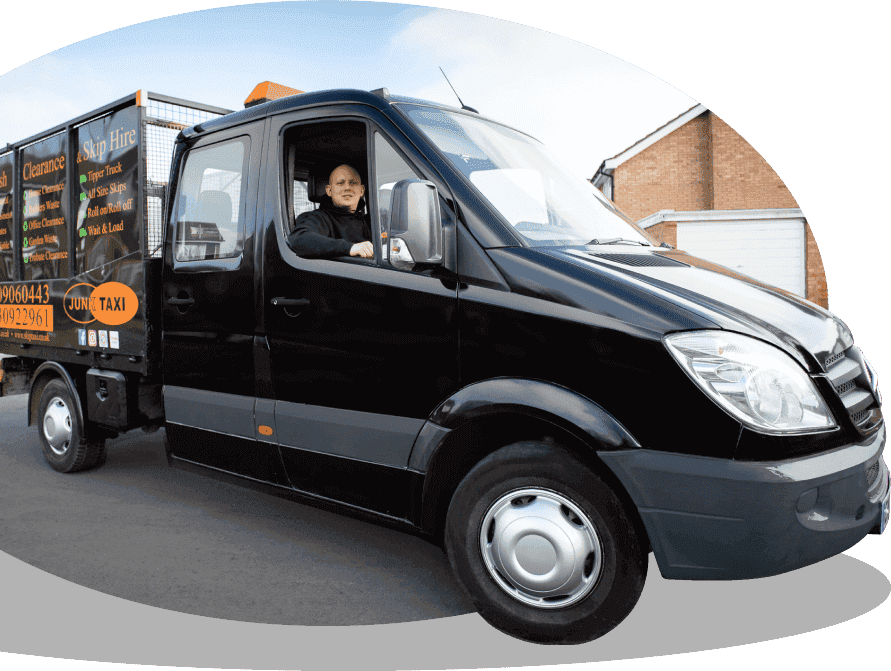 House clearance
in Downham
Your local
Downham house clearance company
We all know that having a clear out means getting rid of old furniture, clothes, and other household items that you no longer use. These, unfortunately, can pile up over time. If your lingering items have been getting on your nerves, you've come to the right place! Junk Taxi are here to help with our professional house clearance service in Downham. Our staff members are highly trained professionals who will remove any unwanted items from your property quickly and efficiently. With us on hand, there's no need for you to worry about how long it might take for you to dispose of your waste. We handle everything, and we dispose of your belongings in a responsible way.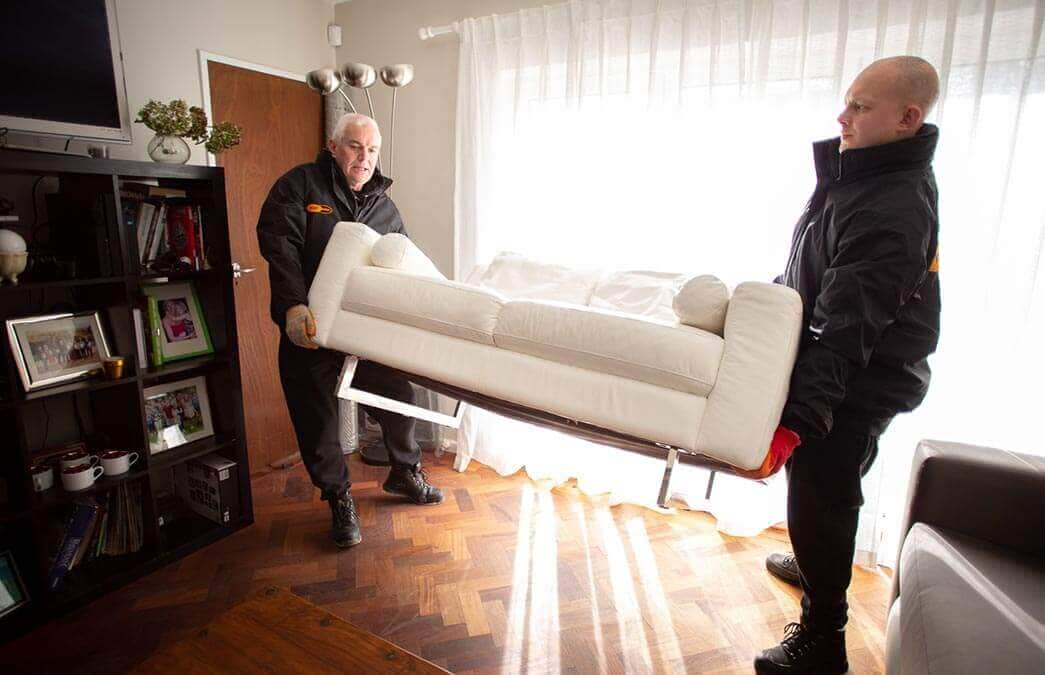 House clearance prices in
Downham
Our transparent pricing means that we always give an accurate quote upfront, so you know exactly how much your house clearance in Downham will cost before we start work. Every house clearance in Downham will have a different quote – it completely depends on what items you have for us to pick up. We handle loads of varying sizes – from a single item to a full 12 cubic yard truck full. There are no hidden fees or surprises when you receive our final invoice, we prioritise honesty in our service.
Minimum load | £40 plus VAT
Up to 1 cubic yard
5 minutes labour time
50kg maximum weight
Mini load | £60 plus VAT
1 cubic yard
10 minutes labour time
100kg maximum weight
1/4 load | £90 plus VAT
3 cubic yards
15 minutes labour time
250kg maximum weight
1/3 load | £120 plus VAT
4 cubic yards
20 minutes labour time
350kg maximum weight
1/2 load | £160 plus VAT
6 cubic yards
30 minutes labour time
500kg maximum weight
3/4 load | £200 plus VAT
9 cubic yards
45 minutes labour time
750kg maximum weight
Full load | £260 plus VAT
12 cubic yards
60 minutes labour time
1000kg maximum weight
Extra time
You will be charged £1 plus VAT for every additional minute of labour time
Additional weight
You will be charged 18p plus VAT per kg for additional weight
Fridges
You will be charged £30 plus VAT if your load includes a fridge
Mattresses
You will be charged £20 plus VAT for each mattress included in your load
Get a house clearance quote in
Downham
Our team will be able to clear anything from your property in Downham, from large items of furniture to your unused fridge– we'll even recycle the majority of what we receive. Get in touch today on 020 3092 2961 or 07709 060 443 or email info@junktaxi.co.uk for our quick quote service. Fill out our contact form and we'll be able to get back to you in no time.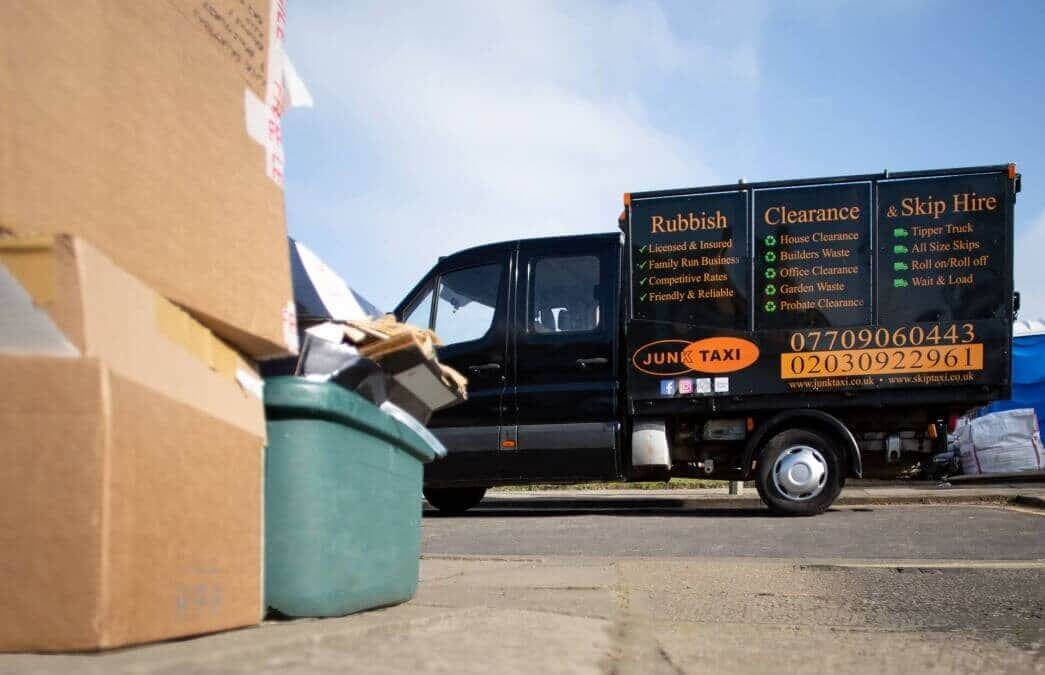 Book your house clearance quote in
Downham
Our house clearance services in Downham are all about making your life easier, by providing a reliable way to remove unwanted items from your home. We take care of everything, including disposing of the waste responsibly. Booking your house clearance with Junk Taxi couldn't be simpler. Just contact us today for more information about how we can help you, from disposing of old furniture to broken appliances quickly and easily! Book your quote in Downham with us now.
Your questions for house clearance in
Downham
Allow us to answer some of your burning questions about your house clearance in Downham.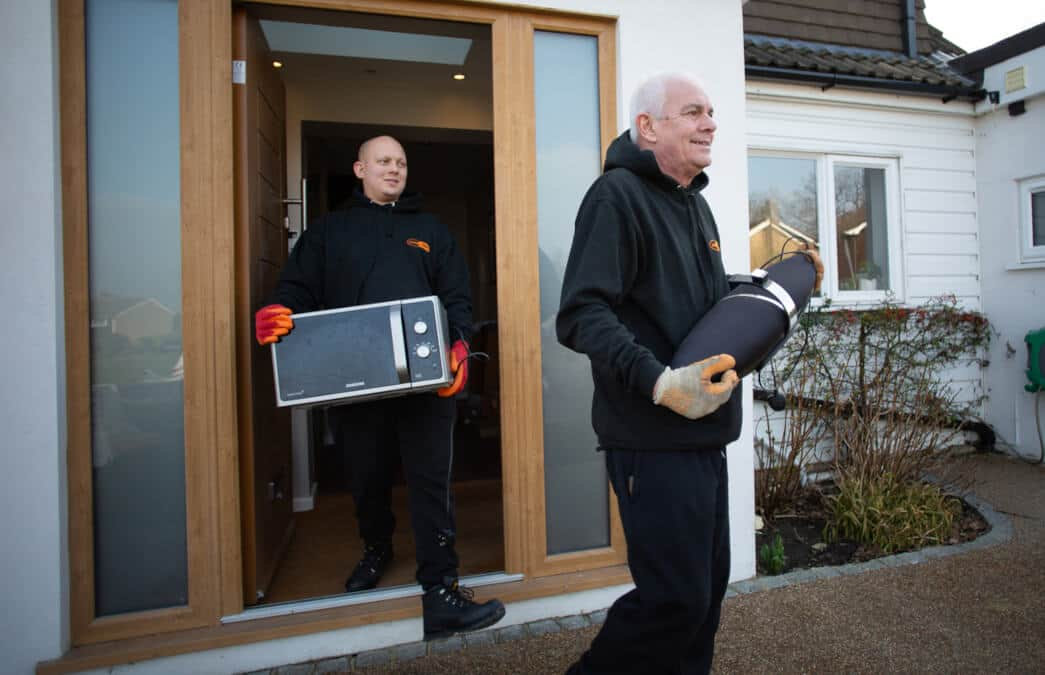 We help customers looking for a house clearance in Downham, South East London. We can offer wide ranging clearance services, from removing individual bulky items that are cluttering up properties, to clearing whole houses and flats. We regularly remove a whole host of items during the process, including (but by no means limited to):
Rubbish
Waste
Appliances
Furniture
Heavy items
White goods
Builders' waste
Garden waste
We keep our prices low and our standards high, ensuring that anybody in South East London in need of a house clearance will be able to access our services.
Waste Carrier Licensed House Clearance
in Downham
Junk Taxi is a licensed waste carrier. You should always choose a licensed waste carrier because:
Both commercial and domestic waste can be cleared from houses (i.e. waste belonging to residents, and commercial waste such as builders' waste).
There's always an audit trail, showing where items are taken. Licensed waste carriers provide duty of care waste transfer notes.
Licensed waste carriers are committed to recycling and protecting the environment.
Living in Downham, you'll have access to various recycling sites, such as the Burnt Ash Lane recycling site. However, household waste and recycling centres are harder to reach, and completing an entire house clearance on your own would be challenging. Let us step in and help, with affordable, flexible services to meet your every need.
WE CAN OFFER A NUMBER OF
HOUSE CLEARANCE SERVICES IN DOWNHAM
Some of our most popular house clearance services include:
Single room clearance
Full house or flat clearance
Loft clearance
Garage clearance
Clearances ahead of downsizing
Clearances related to probate
Clearances for people affected by compulsive hoarding
End of tenancy clearance
Spring cleaning
Garden waste clearance
Talk to us about house clearance in Downham. Feel free to ask any questions you have about our services, and let us provide you with a full quotation for the work you require. Please call 020 3092 2961 or email info@junktaxi.co.uk.
HEAR FROM OUR HOUSE CLEARANCE CUSTOMERS IN DOWNHAM
House Clearance
in Downham
I needed a house clearance to make some extra room for my father to move in, and I had heard about this company. I wasn't disappointed, as it was fast and methodical work to get the job done well!
Probate Clearance
in Downham
My grandmother recently died, and I was left the house. I decided to request a probate clearance to remove her belongings, and everybody was very respectful and considerate given the circumstances. Very good work.
Loft Clearance
in Downham
Really quick and easy experience for my Downham loft clearance – my only regret is not asking for it earlier!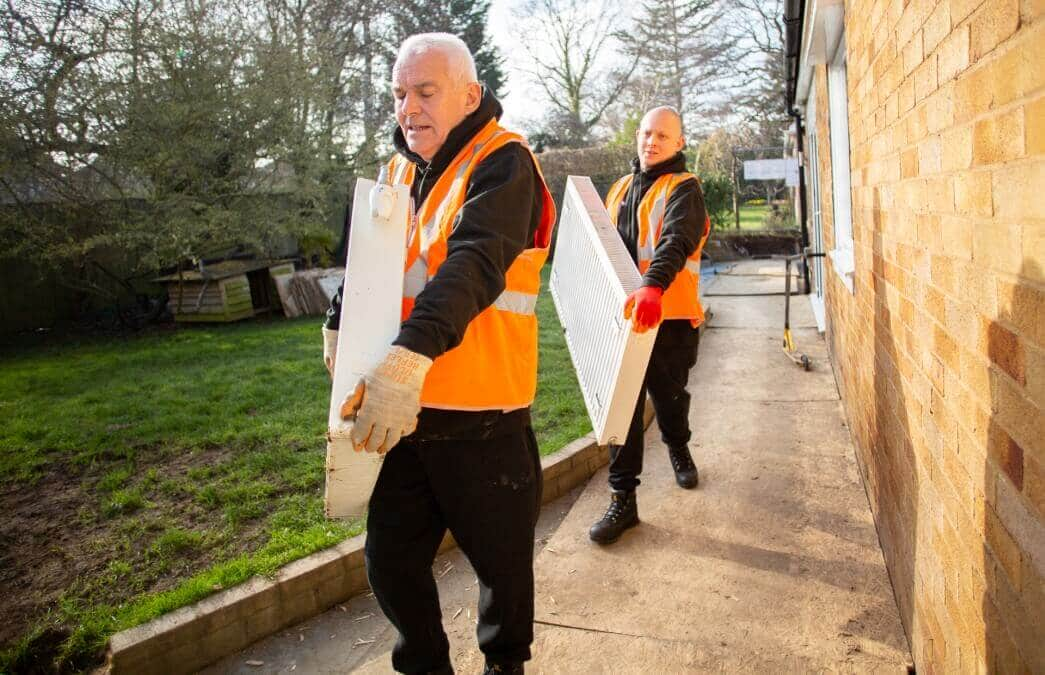 Flat clearance
in Downham
Clearing flats always brings with it a whole host of difficulties, from manoeuvring large items down staircases, to squeezing them out of shared entrances – all while being careful not to damage communal areas, as you could be charged a lot of money for the repairs. There are many flats in the area, from the apartment blocks on Medhurst Drive, to the conversions on Gareth Grove, to the modern properties on Downham Way. Wherever you live in Downham, don't struggle with clearing your property alone; please ask us to help. We operate with a two-person team, ensuring we can complete clearances on any scale.
Garage clearance
in Downham
Do you need to clear out your garage? Perhaps you're moving house, having building work completed, or you simply need to get back some of your space? Whatever your requirements might be, we're here to help, with efficient and low-cost garage clearance services. We can take away individual items, or carry out a complete clearance service for you.
If you want to keep costs down, here's our top tip: please bag up smaller items before we arrive. This allows us to complete the clearance faster, meaning we can offer you a lower price for our service. We do whatever we can to make garage clearance affordable for you.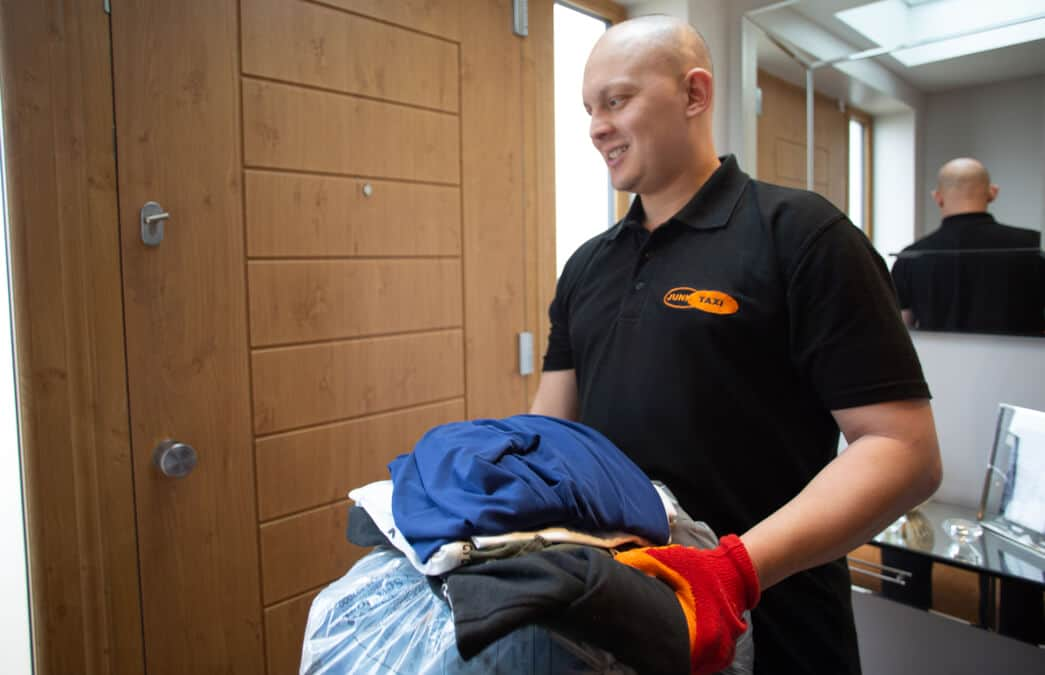 Loft clearance
in Downham
Clear out your loft with the help of the professionals at Junk Taxi. We can ensure the process is simple and everything runs smoothly, whether you're moving house, having a loft conversion (a popular option in Downham), or you simply want to claim back some of your storage space. Rubbish in lofts can build up over time – let us lend you a hand.
If you want to make your clearance cheaper, and you're able to remove items from your loft first, this will help speed up the process so we can offer you a better price. If you want us to do everything, that's not a problem. We work around you and your loft access.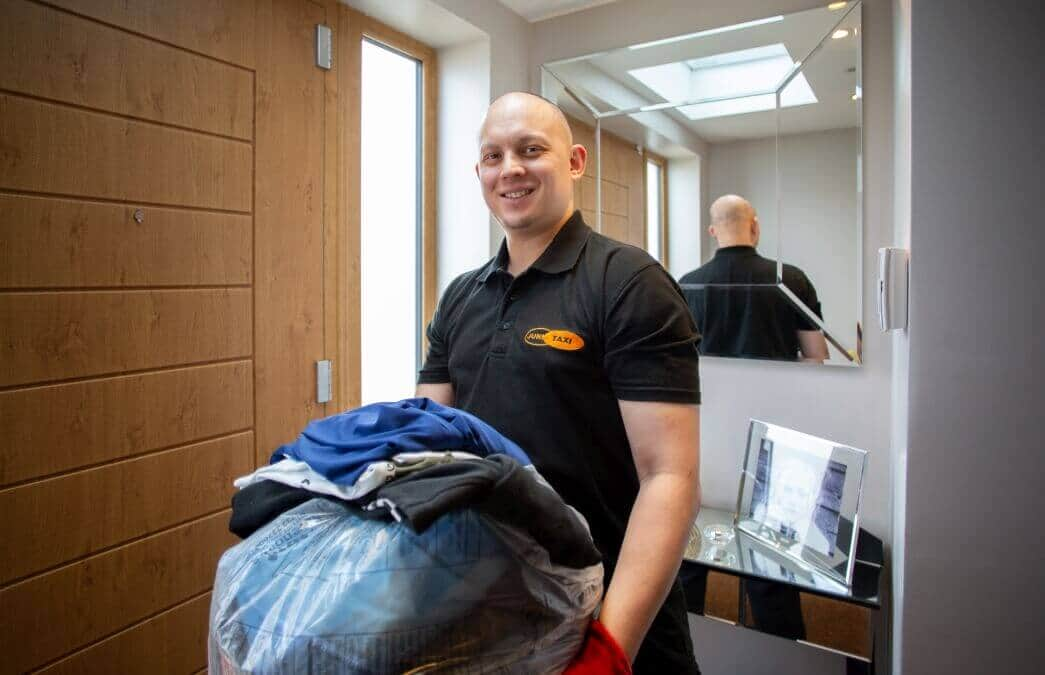 Probate clearance
in Downham
Going through probate is never easy, both in terms of the complex processes, and the effect it can have on you emotionally. Some people simply can't face sorting through their loved one's possessions, and some need practical help during this difficult time. Hand over probate house clearances to us and let us relieve some of the stress on you at this difficult time.
We can work with legal professionals and estate agents when needed, lending a hand wherever we can. We adapt our probate house clearance services to suit you, while treating all possessions carefully and respectfully.
Hoarder clearance
in Downham
We often meet people affected by hoarding in our line of work. We understand that hoarding disorders and compulsive hoarding behaviours can affect lots of people in a variety of ways, so we adapt our services to meet your needs. Whether you're personally affected by hoarding, or you're supporting someone who is, we can arrange house clearance services that are tailored to your needs.
We can work at your pace to avoid unnecessary stress – we value compassion, care and respect at our company. If preferred, you can be fully involved in the house clearance process and we'll always put you first. We treat all possessions carefully and involve you in decisions; please rest assured we're committed to reusing and recycling because we understand the value in every object.
Contact
Junk Taxi
Call 020 3092 2961 or email info@junktaxi.co.uk to discuss your house clearance in Downham. We're ready to handle everything from a single room through to an entire property.