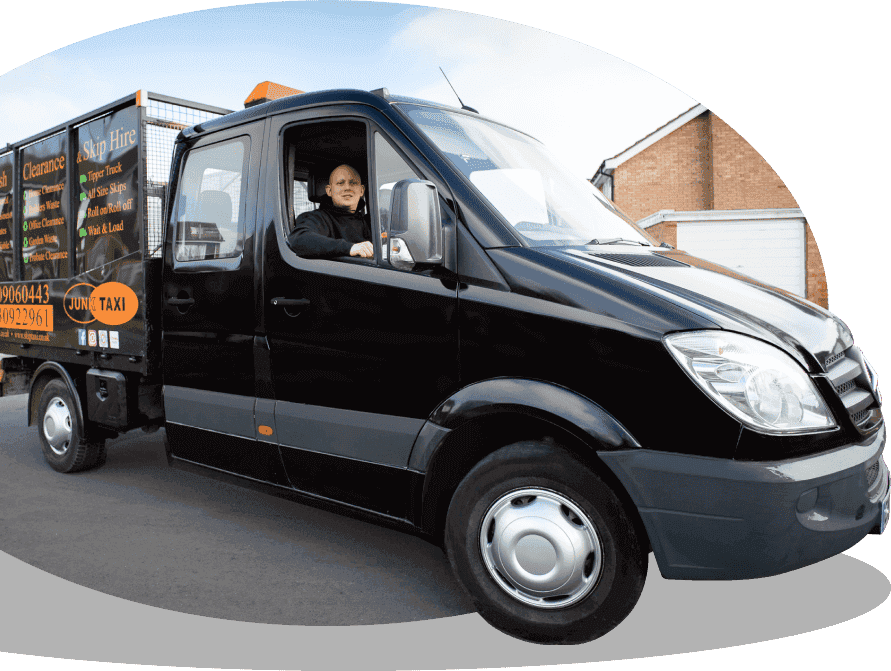 Your local
Erith house clearance company
If you're looking for a professional house clearance company, it can be hard to know where to start. We guarantee that you won't find another company that puts their customers first, such as we do. We prioritise our relationships with our customers, meaning we offer an efficient service at a competitive price, every time.
Our team has been clearing homes in Erith for years now and we pride ourselves on being an established and reliable business that offers excellent customer service from start to finish. Whether you need us once or regularly, we will always go above and beyond your expectations. Our efficiency and transparency sets us apart from other companies in Erith.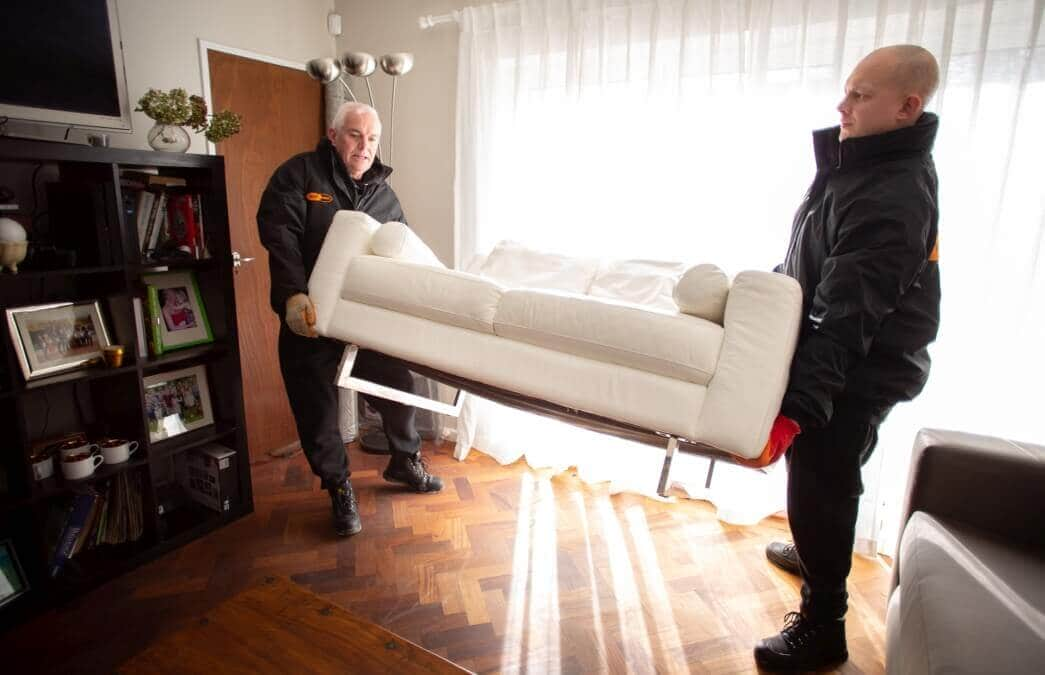 House clearance prices in
Erith
With the varying items that house clearance can cover, it can be difficult for you to estimate how much yours will cost. We understand the importance of providing transparent pricing for our customers. Our pricing guide provides you with an estimate based on the amount of space your household waste could take up. This way, we won't surprise you when the bill comes in!
You can rest assured that Junk Taxi will always encourage you to choose the most cost-effective option, allowing you to save money and get house clearance from a reliable company.Contact us if you want efficient results for your home in Erith.
Minimum load | £40 plus VAT
Up to 1 cubic yard
5 minutes labour time
50kg maximum weight
Mini load | £60 plus VAT
1 cubic yard
10 minutes labour time
100kg maximum weight
1/4 load | £90 plus VAT
3 cubic yards
15 minutes labour time
250kg maximum weight
1/3 load | £120 plus VAT
4 cubic yards
20 minutes labour time
350kg maximum weight
1/2 load | £160 plus VAT
6 cubic yards
30 minutes labour time
500kg maximum weight
3/4 load | £200 plus VAT
9 cubic yards
45 minutes labour time
750kg maximum weight
Full load | £260 plus VAT
12 cubic yards
60 minutes labour time
1000kg maximum weight
Extra time
You will be charged £1 plus VAT for every additional minute of labour time
Additional weight
You will be charged 18p plus VAT per kg for additional weight
Fridges
You will be charged £30 plus VAT if your load includes a fridge
Mattresses
You will be charged £20 plus VAT for each mattress included in your load
Get a house clearance quote in
Erith
We are here to help, contact us for a quick house clearance quote in Erith. Call us on 020 3092 2961 or 07709 060 443, email info@junktaxi.co.uk or fill out our contact form and we'll get back to you shortly regarding your requestfor home clearance in Erith.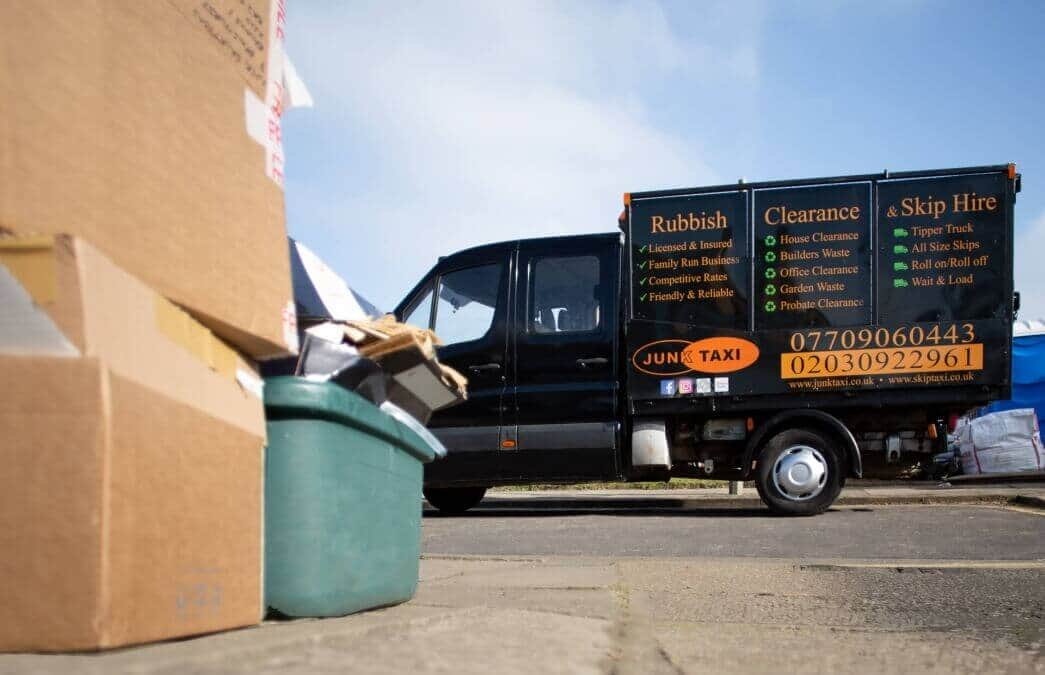 Book your house clearance quote in
Erith
We are professional house clearance experts, but that doesn't mean we charge an arm and a leg for our services. We have affordable rates which are determined with you in advance so there are no surprises when you get your final bill! Booking your house clearance in Erith with us is easy. If you're interested in our house clearance services, contact our team to discuss your requirements and we'll provide you with a quote. Our approachable Junk Taxi team will pay you a visit at your home in Erith to confirm the cost of your house clearance. Once you're happy with this, we can begin your clearance services in your home right away!
Your questions for house clearance in
Erith
Allow us to answer some of your burning questions about your house clearance in Erith.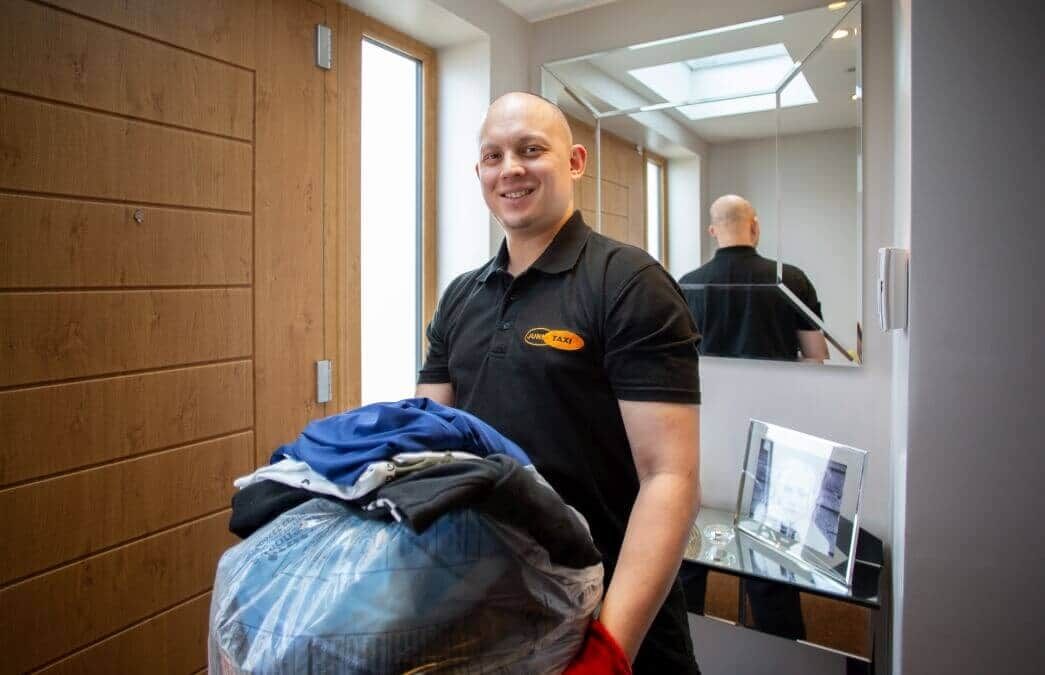 We are a specialist house clearance company, offering house clearance in Erith, South East London, for very reasonable prices. We ensure that our service is efficient and professional, so we can meet your needs, whatever they might be. Whether you're looking for some help removing individual bulky items, you have to get rid of builders' waste from a domestic property, or you need a full house clearance, we will be happy to provide you with a free quote.
Some of the items we clear from homes on a regular basis include:
Rubbish
Waste
Furniture
Heavy items
Appliances
White goods
Builders' waste
Garden waste
Waste Carrier Licensed House Clearance
in Erith
If there's anything else you need, please just let us know. We are completely committed to offering a flexible and bespoke service, based on the needs of our customers. We operate with a two-person team so we can accommodate all items and remove them with ease.
Junk Taxi is a licensed waste carrier. This is important for you to know because:
We can remove both domestic and commercial waste – please just ask
You know that your items will be taken to a licensed waste transfer station
You will receive a duty of care waste transfer note
We always recycle wherever possible, dealing with waste responsibly in accordance with our licence
If you live in Erith, you should be able to make use of the Foots Cray and Thames Road reuse and recycling centres. However, if you're planning a full house clearance, this simply won't be convenient – not to mention the fact that these recycling sites may not be close to you in Erith. We can remove waste for you instead, taking care of it responsibly, so you don't have to.
WE CAN OFFER A NUMBER OF
HOUSE CLEARANCE SERVICES IN ERITH
Some of our most popular house clearance services are:
Single room clearance
Full house or flat clearance
Loft clearance
Garage clearance
Clearances ahead of downsizing
Clearances related to probate
Clearances for people affected by compulsive hoarding
End of tenancy clearance
Spring cleaning
Garden waste clearance
Talk to us about house clearance in Erith. Feel free to ask any questions you have about our services, and let us provide you with a full quotation for the work you require. Please call 020 3092 2961 or email info@junktaxi.co.uk.
HEAR FROM OUR HOUSE CLEARANCE CUSTOMERS IN ERITH
House Clearance
in Erith
Looking to renovate a new room in my house, I arranged a house clearance. Great choice as everything is now looking really spacious and clean. Really great work!
Probate Clearance
in Erith
After my uncle died, my family was left with his house in Erith. We decided to request a probate clearance and sell the property – the clearance went very smoothly and everybody was very kind and helpful. They managed to make the house look brand new!
Loft Clearance
in Erith
We recently had a probate clearance at our Erith property, and it was exactly what we needed: fast, efficient, and clean. Great work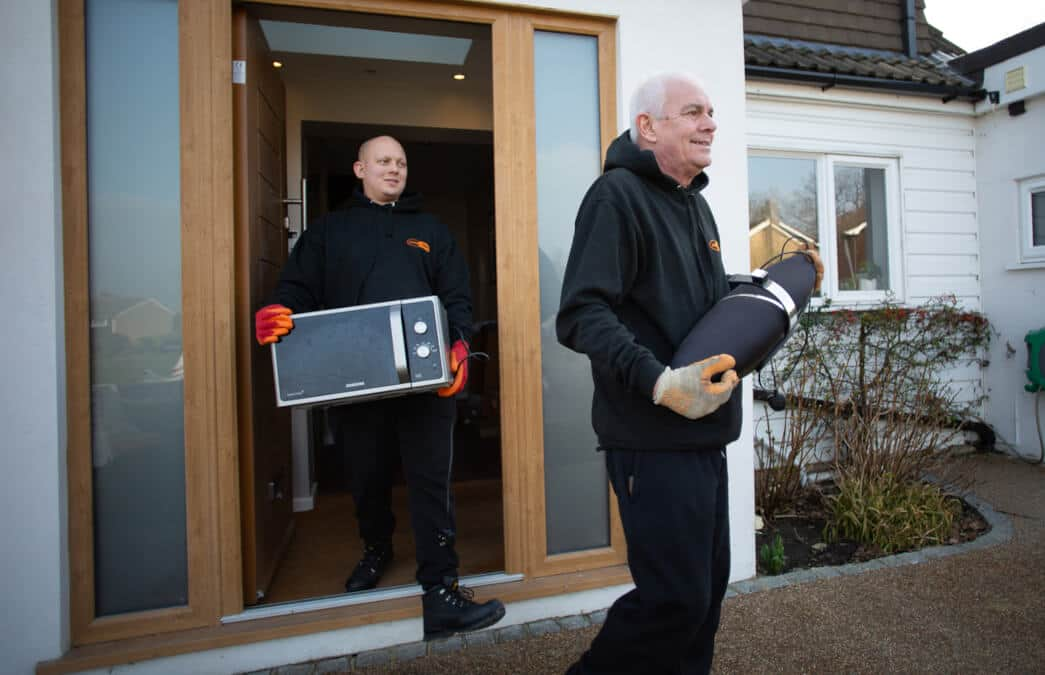 Flat clearance
in Erith
Do you live in a flat in Erith? Are you a landlord with a flat? Are you looking to remove waste, rubbish or unwanted items? We can help, offering a professional flat clearance service that's unrivalled in quality and efficiency. We know the challenges that flat clearances can bring – there are often narrow hallways to negotiate, communal entrances, and often no lifts. If you cause damage to communal areas you might be liable to fix it, so it's important you look after your building.
We can move items out of flats carefully and efficiently, using our professional knowledge to protect your property and communal areas. Wherever you live in Erith, from the modern apartments on Callendar Road, to the purpose-built blocks on Rainbow Road, to the conversions on Brook Street, we can help.
Garage clearance
in Erith
Are you looking to clear out a garage in Erith? We can help you with anything you need, completing clearances large and small. Some of our customers are moving house and need us to take away everything that's in their garage. Others are having building work done on their garage, or just simply want to get back some of their storage space. Whatever you need, just let us know.
If you want to make the service as cheap as possible, please bag up smaller items first. This will make it easier and quicker for us to complete our work, so we can make our service cheaper.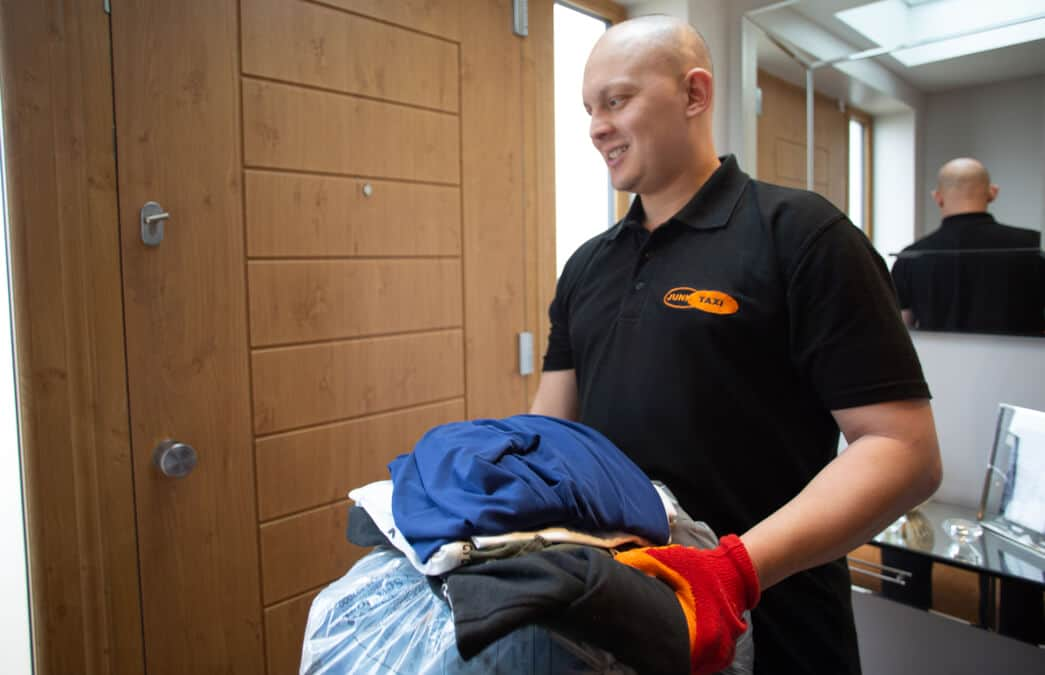 Are you clearing out your loft in Erith? Ask us to help you with the process. We can remove items large and small – perfect if you are clearing out your loft, moving house, or having a loft conversion (a popular service amongst our Erith customers). If you want to keep costs down and you can safely move items out of the loft yourself, this will make the process easier and cheaper. If you prefer that we remove items directly from the loft, that's not a problem. You can rely on us, whatever you need.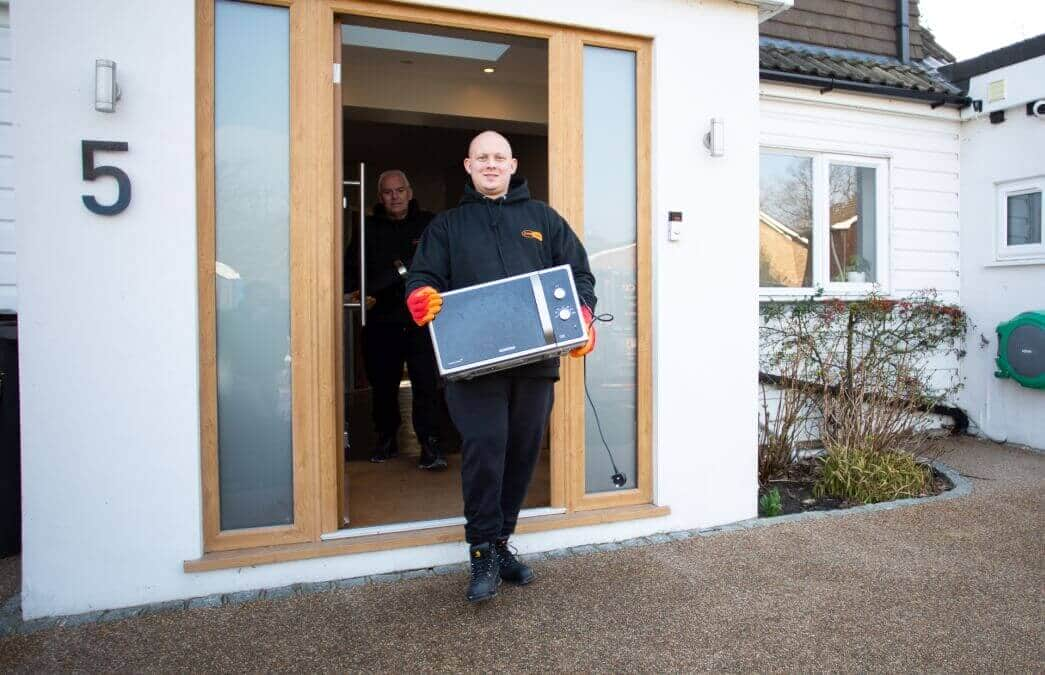 Probate clearance
in Erith
We know the difficulties posed by probate and what an emotional process it can be to go through. We can remove some of the stress by taking care of probate house clearances, working with lawyers, estate agents and any other professionals involved to make the process easier for you. Some of our customers need help with probate clearance due to there being many items to sort – others simply can't face sorting through a loved one's possessions. We will treat all items with care and respect, and will act with compassion throughout.
Hoarder clearance
in Erith
As house clearance professionals, we often meet people affected by hoarding. If you have a hoarding disorder or are affected by compulsive hoarding, please don't worry. We are here to help, in the way that makes you most comfortable and reassured. If this means taking the clearance at a slower pace and involving you throughout, we will of course do so, as we always have your best interests at heart. If you need us to clear a property quickly and professionally, perhaps on behalf of a client or relative, we will be more than happy to assist you. There's no need to be worried about contacting us with regards to hoarder clearance – we will take care of your property and your possessions carefully, acting with integrity and respect at all times.
Contact
Junk Taxi
Call 020 3092 2961 or email info@junktaxi.co.uk to discuss your house clearance in Erith. We're ready to handle everything from a single room through to an entire property.