House clearance
in Greenwich
Your local
Greenwich house clearance company
Most people don't realise how easy it is to hire a professional house clearance service until they need one. We are here to make the process of your waste removal as simple as possible. At Junk Taxi, we offer a wide range of services including clearance of household items and furniture disposal at competitive prices. Whether it's just some old pieces of furniture from around your home or piles of junk from your house clear out, trust us to take care of everything for you.
Our team will come along and remove anything that isn't needed safely and responsibly so there's no risk. If you would like more information about our services or if you have any questions regarding what we do, please get in touch with us today. We will answer them all and arrange an appointment time that suits you!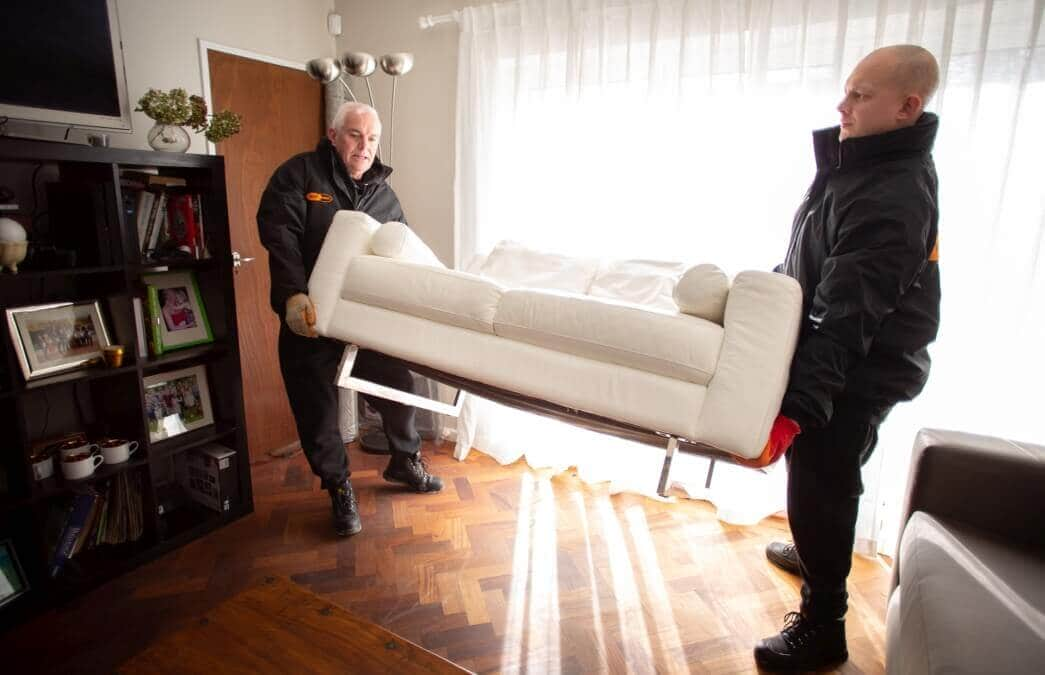 House clearance prices in
Greenwich
You can trust us to select the most cost-effective option when carrying out your house clearance in Greenwich. With many factors determining the cost of your house clearance in Greenwich, it can be hard to know what you're going to get for your money when comparing prices from different companies.
We offer transparent pricing, so there are no hidden fees or nasty surprises when we come to do the job. Our price guide gives an estimate of how much the process will cost, so you'll never have any unpleasant surprises on the day. With us, you'll always know exactly what's included in our fee and how much everything costs before we start work on site. You can trust us to prioritise saving you money.
Minimum load | £40 plus VAT
Up to 1 cubic yard
5 minutes labour time
50kg maximum weight
Mini load | £60 plus VAT
1 cubic yard
10 minutes labour time
100kg maximum weight
1/4 load | £90 plus VAT
3 cubic yards
15 minutes labour time
250kg maximum weight
1/3 load | £120 plus VAT
4 cubic yards
20 minutes labour time
350kg maximum weight
1/2 load | £160 plus VAT
6 cubic yards
30 minutes labour time
500kg maximum weight
3/4 load | £200 plus VAT
9 cubic yards
45 minutes labour time
750kg maximum weight
Full load | £260 plus VAT
12 cubic yards
60 minutes labour time
1000kg maximum weight
Extra time
You will be charged £1 plus VAT for every additional minute of labour time
Additional weight
You will be charged 18p plus VAT per kg for additional weight
Fridges
You will be charged £30 plus VAT if your load includes a fridge
Mattresses
You will be charged £20 plus VAT for each mattress included in your load
Get a house clearance quote in
Greenwich
Book your quick quote for house clearance in Greenwich today by calling us on 020 3092 2961 or 07709 060 443, emailing info@junktaxi.co.uk or filling out our contact form below and one of our friendly team members will get back to you shortly. Your house clearance in Greenwich will be in the works in no time.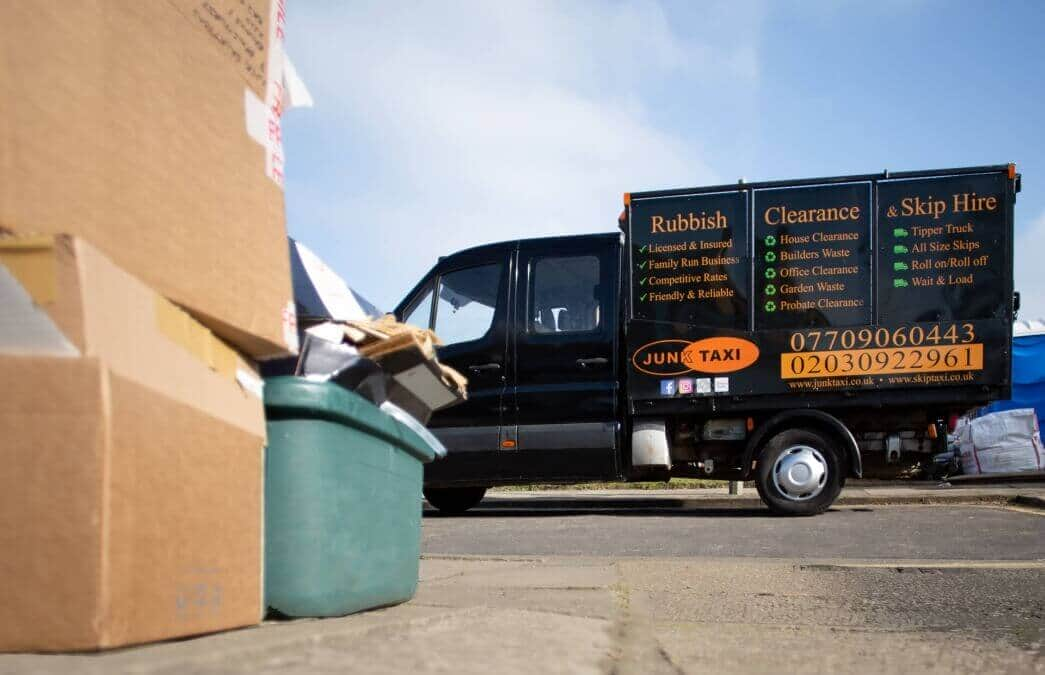 Book your house clearance quote in
Greenwich
Our process is very simple and transparent, so you'll know exactly what your house clearance will cost before we begin the work. During your appointment with one of our Junk Taxi team members, we'll be able to give you a quote for your house clearance in Greenwich. Whether this is for an old sofa or bursting bin bags, we will present the most cost-effective option. If you approve this, we can begin your house clearance in Greenwich right away. When carrying out the clearance of your household items, we'll leave behind no mess and no fuss!
Your questions for house clearance in
Greenwich
Allow us to answer some of your burning questions about your house clearance in Greenwich.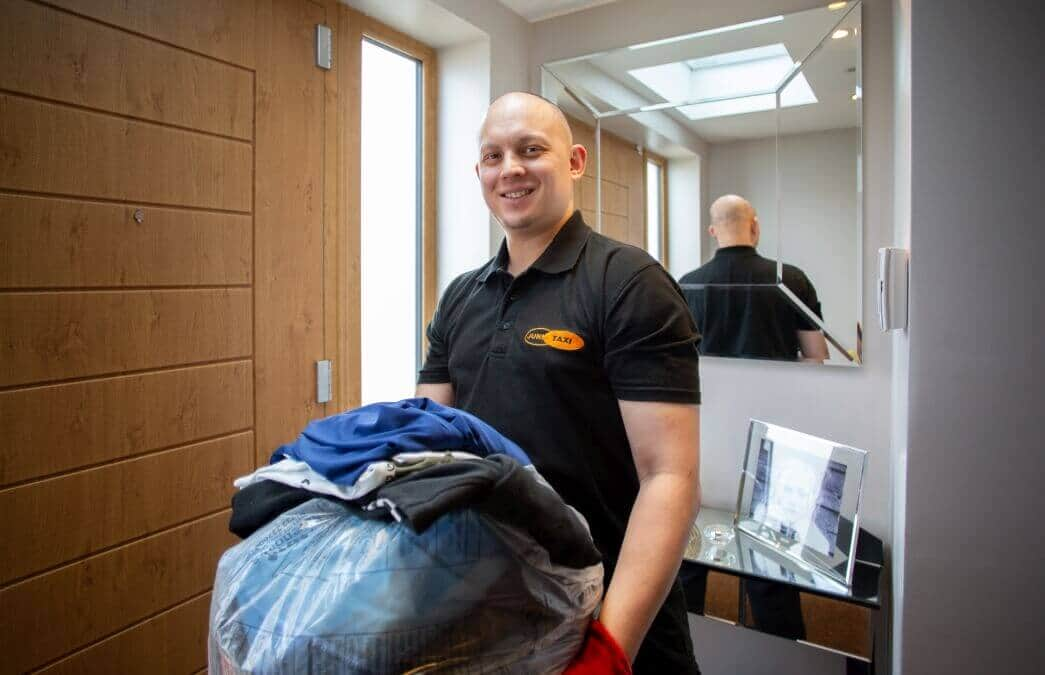 We offer house clearance in Greenwich, South East London, ensuring we can meet all needs in full. We keep quality high and prices low, so whatever you need – a whole house clearance, a single room clearance, or removal of individual items – you can easily access our services. Some of the items we often clear for our customers include:
Rubbish
Waste
Furniture
Heavy items
Appliances
White goods
Builders' waste
Garden waste
Waste Carrier Licensed House Clearance
in Greenwich
We are licensed waste carriers, something that is important for our customers. We can clear both domestic and commercial waste, and we can dispose of it in the correct ways too, meaning it is taken to a designated waste transfer station. We take our commitment to recycling and protecting the environment very seriously, and will provide duty of care waste transfer notes when we carry out a service for you.
As a Greenwich resident, you will have access to the Greenwich reuse and recycling centre. This doesn't make it any easier to complete a house clearance though, especially without the right vehicles and tools. We always send a two-person team when clearing a property, so you can entrust any house clearance duties to us instead of struggling on your own.
WE CAN OFFER A NUMBER OF
HOUSE CLEARANCE SERVICES IN GREENWICH
Some of the services we provide most regularly include:
Single room clearance
Full house or flat clearance
Loft clearance
Garage clearance
Clearances ahead of downsizing
Clearances related to probate
Clearances for people affected by compulsive hoarding
End of tenancy clearance
Spring cleaning
Garden waste clearance
Talk to us about house clearance in Greenwich. Feel free to ask any questions you have about our services, and let us provide you with a full quotation for the work you require. Please call 020 3092 2961 or email info@junktaxi.co.uk.
HEAR FROM OUR HOUSE CLEARANCE CUSTOMERS IN GREENWICH
House Clearance
in Greenwich
I'm moving into my new apartment in Greenwich, so to make space for all my things I asked for a house clearance. All the old items were gone quickly and easily – the whole process was completely hassle-free.
Probate Clearance
in Greenwich
My father recently died and had requested that I sell the house in his will, so I requested a probate clearance. Everything was handled very well and the team made quick work of moving everything out. Good job.
Loft Clearance
in Greenwich
I'm about to let my Greenwich property and needed a loft clearance to make it presentable. This was the perfect choice as my property looks refreshingly clean, and the new tenants love it.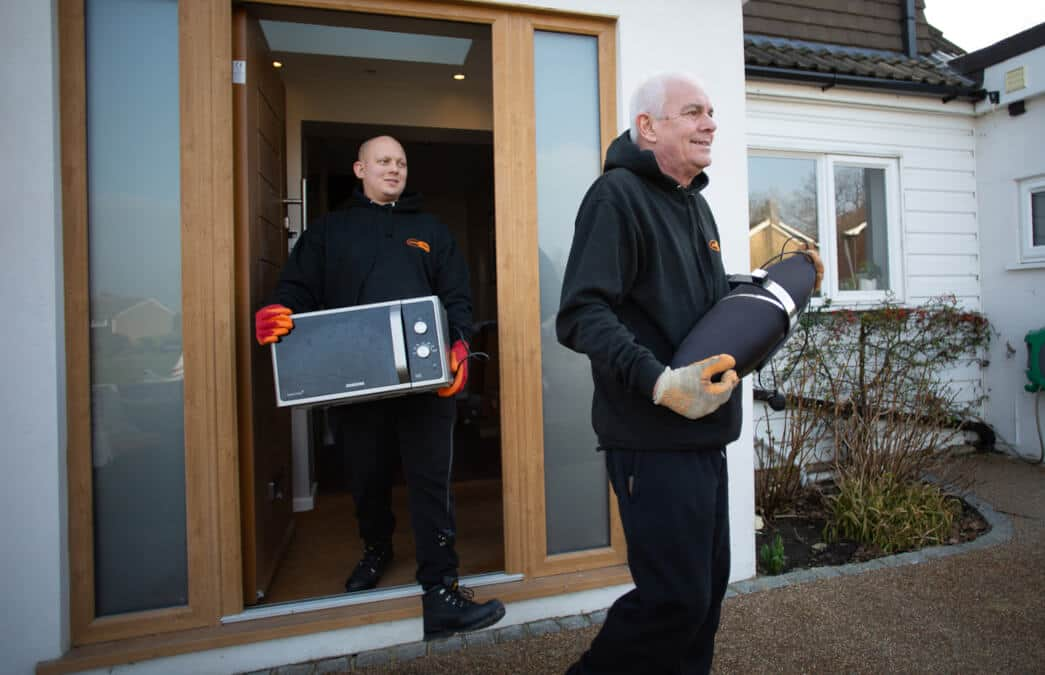 Flat clearance
in Greenwich
Flat clearances are tricky if you don't have the right experience. Hand over the process to us, so we can complete your flat clearance quickly and easily. We work with a team of two, so moving any objects is a simple process.
Flats can be harder to clear than houses – there are often shared entrances and stairs to negotiate. You might be charged to repair damage to communal areas, so it's very important you remove items without making holes in the floor, or scuffing the walls. We look after all properties very carefully and we're highly experienced. As there are many flats in Greenwich, such as those on Rennie Street, Upper Riverside and Point Hill, we'll be on hand to help if you need us.
Garage clearance
in Greenwich
Are you looking for a garage clearance in Greenwich? We clear garages on a regular basis, for people who are moving house, having a conversion, or who just want to free up some storage space. Please contact us to discuss garage clearance – we promise to make the process efficient.
If you want to make your garage clearance as cheap as possible, please make sure smaller items are bagged up before we arrive. This will make the clearance process quicker, which means we can charge you a lower price for the service.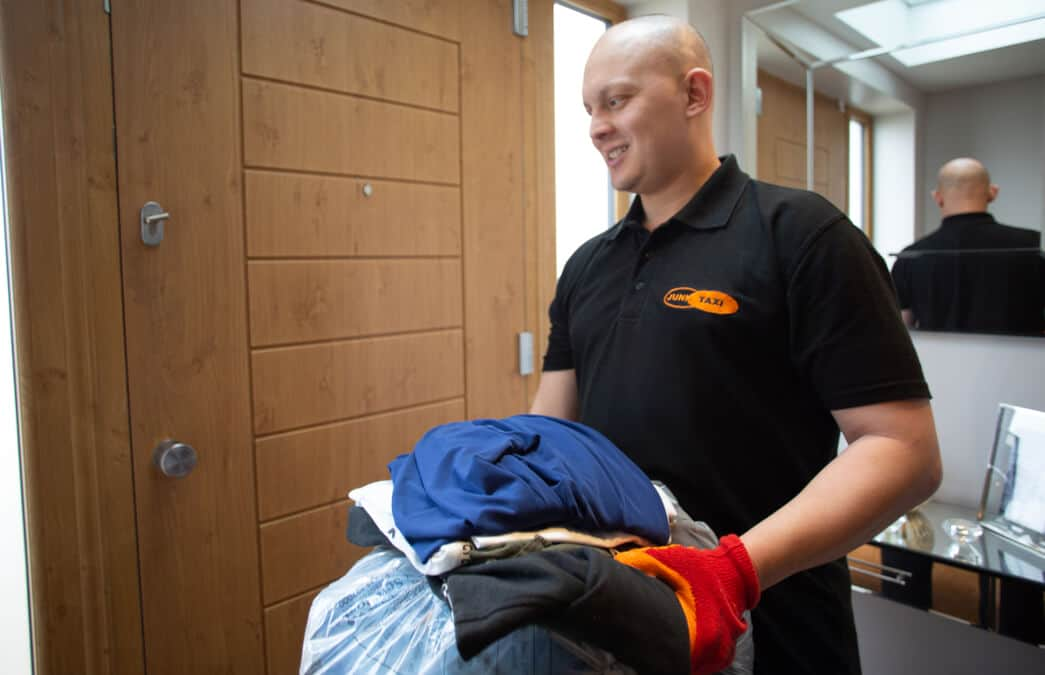 Loft clearance
in Greenwich
We are happy to help you with loft clearance, making sure your possessions are well taken care of throughout. We often help customers who are moving house, who are having a loft conversion (which is a very popular option in Greenwich), or who just need some help sorting and clearing their space. We will work around any access you have available to remove items from your loft for you. If you can leave items in a more accessible place, we can make the service cheaper for you. We work to your requirements.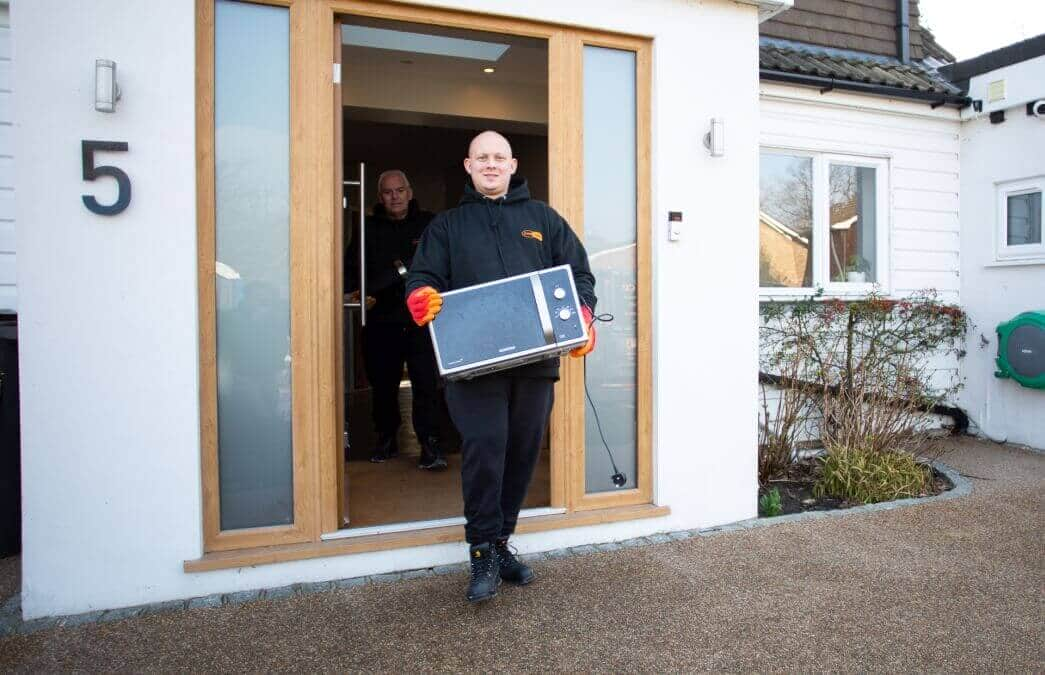 Probate clearance
in Greenwich
If you're going through the process of probate, we can support you with professional house clearance services. We know just how difficult this process can be, having helped multiple customers in the past, and we want to help in any way we can. Whether this means talking to lawyers and estate agents, making sure you're fully involved in the process, or completing the clearance quickly so as not to hold up probate, we will make sure it happens. All possessions will be treated with care and respect by our professional, fully-trained team.
Hoarder clearance
in Greenwich
We help people to clear hoards from properties on a regular basis, so if you need some support with a house clearance, talk to our team. We know that hoarding disorders and compulsive hoarding can be all too common, and we want to help you as much as possible. If you engage us for house clearance services, we will work at your pace, ensuring you are comfortable with the process and the progress we are making. If you are a family member, or you're providing support for someone with a hoard, we can talk to you about your options. We respect all possessions and understand their value, and will aim to make the whole process as stress-free as possible.
Contact
Junk Taxi
Call 020 3092 2961 or email info@junktaxi.co.uk to discuss your house clearance in Greenwich. We're ready to handle everything from a single room through to an entire property.