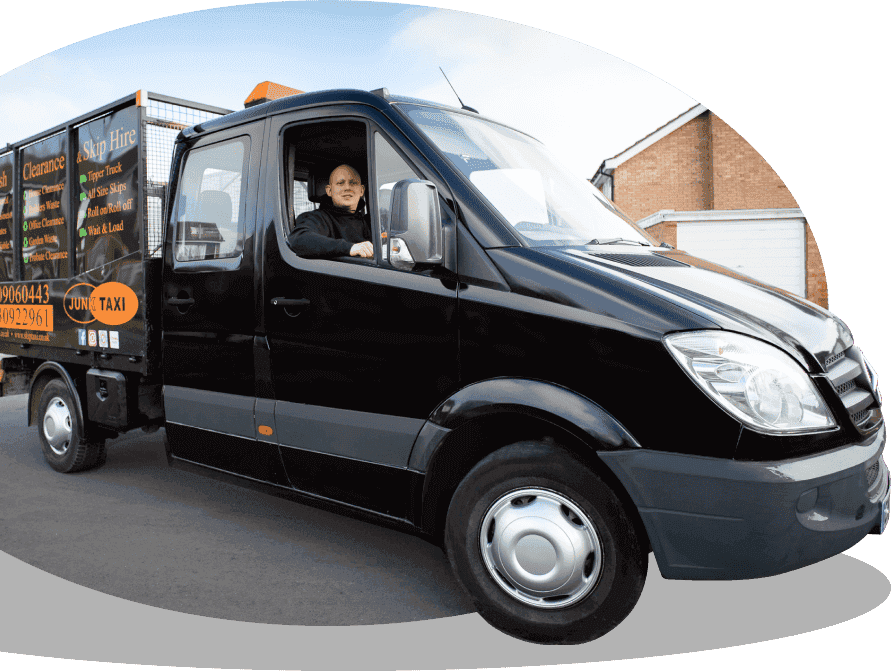 House clearance
in Herne Hill
Your local
Herne Hill house clearance company
You may not have a lot of time on your hands, and you don't want to spend it on trips to the reuse and recycle centre after clearing out your home. At Junk Taxi, we offer an efficient service for professional house clearance in Herne Hill. Our team will come to your home and clear away all the unwanted items you no longer need. This includes furniture, toys, books and more!
If you are looking for a hassle-free way to get rid of waste around your home in Herne Hill, then look no further than Junk Taxi. We can give you peace of mind that you're doing your part for the environment – we dispose of your waste with a company that is able to recycle 90% of the waste it receives. Surely there's nothing better than that?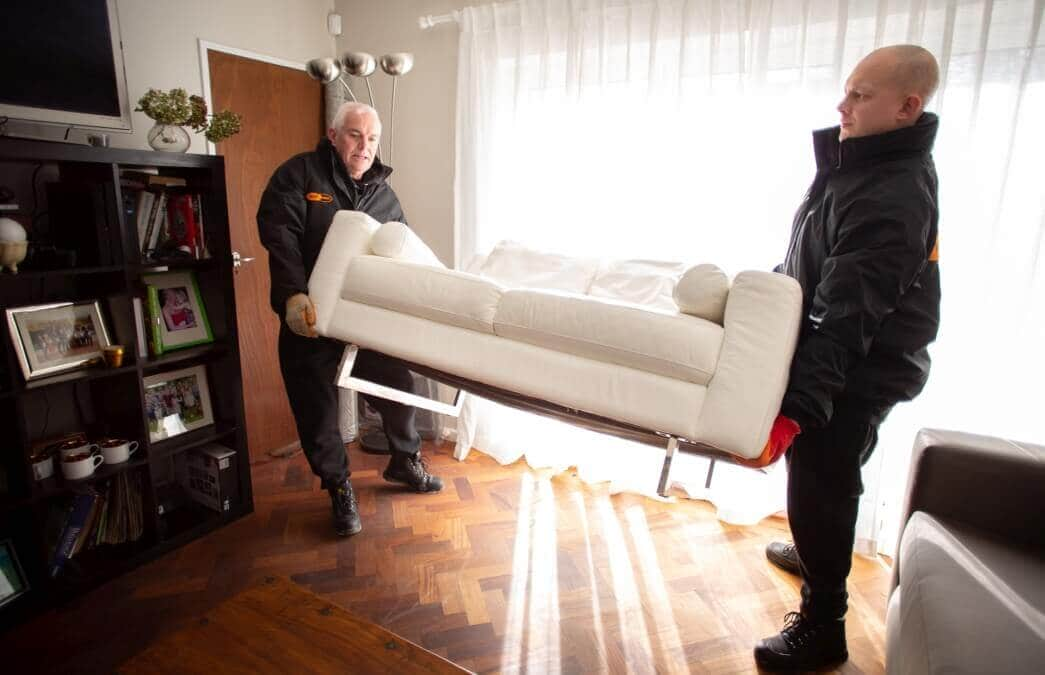 House clearance prices in
Herne Hill
The cost of your house clearance in Herne Hill will vary according to what you're getting rid of. We have years of experience helping people clear their homes, and we'll always recommend the most cost-effective solution for our customers. Our transparent approach ensures that you only pay for what you need us to do.To get an idea of how much your house clearance in Herne Hill will cost with us, use our pricing guide. This gives an approximate price based on the items being removed from your home. You can then call us with details about exactly what needs clearing and we'll give you an accurate quote as soon as possible!
Minimum load | £40 plus VAT
Up to 1 cubic yard
5 minutes labour time
50kg maximum weight
Mini load | £60 plus VAT
1 cubic yard
10 minutes labour time
100kg maximum weight
1/4 load | £90 plus VAT
3 cubic yards
15 minutes labour time
250kg maximum weight
1/3 load | £120 plus VAT
4 cubic yards
20 minutes labour time
350kg maximum weight
1/2 load | £160 plus VAT
6 cubic yards
30 minutes labour time
500kg maximum weight
3/4 load | £200 plus VAT
9 cubic yards
45 minutes labour time
750kg maximum weight
Full load | £260 plus VAT
12 cubic yards
60 minutes labour time
1000kg maximum weight
Extra time
You will be charged £1 plus VAT for every additional minute of labour time
Additional weight
You will be charged 18p plus VAT per kg for additional weight
Fridges
You will be charged £30 plus VAT if your load includes a fridge
Mattresses
You will be charged £20 plus VAT for each mattress included in your load
Get a house clearance quote in
Herne Hill
From furniture disposal to old mattress collection and more, give us a call today on 020 3092 2961 or 07709 060 443. You could also email info@junktaxi.co.ukor fill out our contact form and a member of our team will get back to you shortly regarding your house clearance in Herne Hill.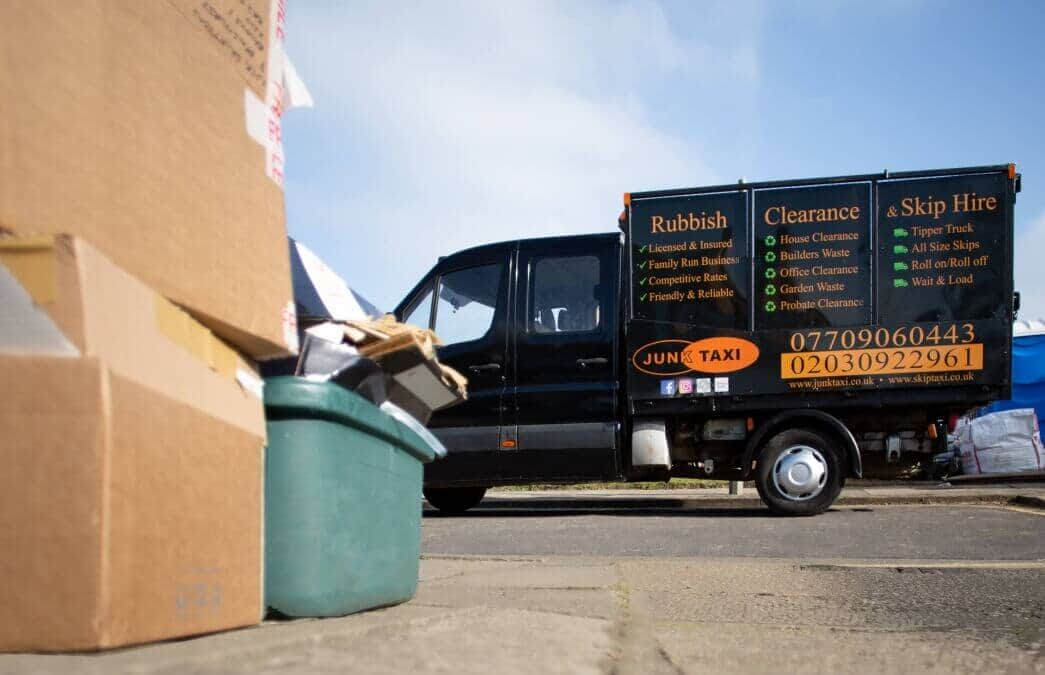 Book your house clearance quote in
Herne Hill
We know how stressful it is when you're faced with an abundance of waste after having a home clear-out in Herne Hill! Not only do you have to deal with removing the clutter, but also finding a method of disposing of it responsibly and safely. This is where we come in!
Booking our house clearance service in Herne Hill couldn't be easier! Contact us and arrange a time to come to your property. We'll give you an accurate quote based on what needs taking away from your property. Once this price is agreed, we will be able to clear your household waste in no time! Just like that, there's nothing left for you to stress about.
Your questions for house clearance in
Herne Hill
Allow us to answer some of your burning questions about your house clearance in Herne Hill.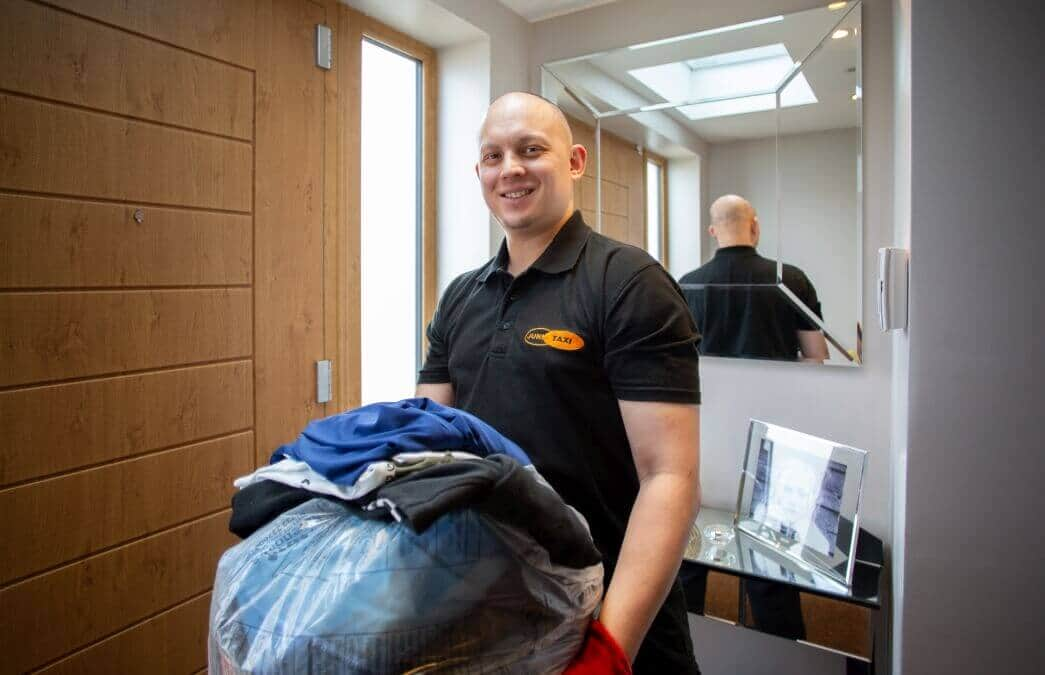 We offer house clearance in Herne Hill, South London, working flexibly to meet all your needs. We offer a high-quality service for a very reasonable price, so whether you need a full house clearance, or you need to dispose of individual items, we can help you. Some of the items we regularly dispose of for our Herne Hill customers include:
Rubbish
Waste
Furniture
Heavy items
Appliances
White goods
Builders' waste
Garden waste
Waste Carrier Licensed House Clearance
in Herne Hill
Junk Taxi is a licensed waste carrier, which is important for you to know because:
We can clear all waste, both domestic and commercial, in any quantities
We dispose of all waste appropriately and responsibly at waste transfer stations
We are committed to reusing and recycling – it's out duty to deal with waste responsibly
As a resident of Herne Hill, you can access the Lambeth reuse and recycling centre. However, this might not be sufficient if you have large quantities of waste to dispose of, or it it's not close to where you live. To save you having to struggle with your waste, call on the experts instead. We always send a two-person team to deal with items of any size, in any quantity. Our services are excellent value for money, too – you'll be pleased you called on Junk Taxi.
WE CAN OFFER A NUMBER OF
HOUSE CLEARANCE SERVICES IN HERNE HILL
Some of the services we provide most regularly include:
Single room clearance
Full house or flat clearance
Loft clearance
Garage clearance
Clearances ahead of downsizing
Clearances related to probate
Clearances for people affected by compulsive hoarding
End of tenancy clearance
Spring cleaning
Garden waste clearance
Talk to us about house clearance in Herne Hill. Feel free to ask any questions you have about our services, and let us provide you with a full quotation for the work you require. Please call 020 3092 2961 or email info@junktaxi.co.uk.
HEAR FROM OUR HOUSE CLEARANCE CUSTOMERS IN HERNE HILL
House Clearance
in Herne Hill
I'm having an extension done on my house and to prepare I've got to remove everything from that area of the house. I requested for a clearance and they came very quickly, so much so that at the end of the week my extension was half-way finished!
Probate Clearance
in Herne Hill
My next-door neighbour recently passed away, leaving the house next door empty. Her family asked me to arrange a probate clearance and I had heard of this company through a friend. Everybody was very nice and understanding of the situation and all her belongings were handled very well.
Loft Clearance
in Herne Hill
My last tenant left quite the mess of my Herne Hill property, and so I asked for a loft clearance for my next tenant. I have to say, I'm sure the next tenant will be staying for a while after seeing my property in a new, clean light.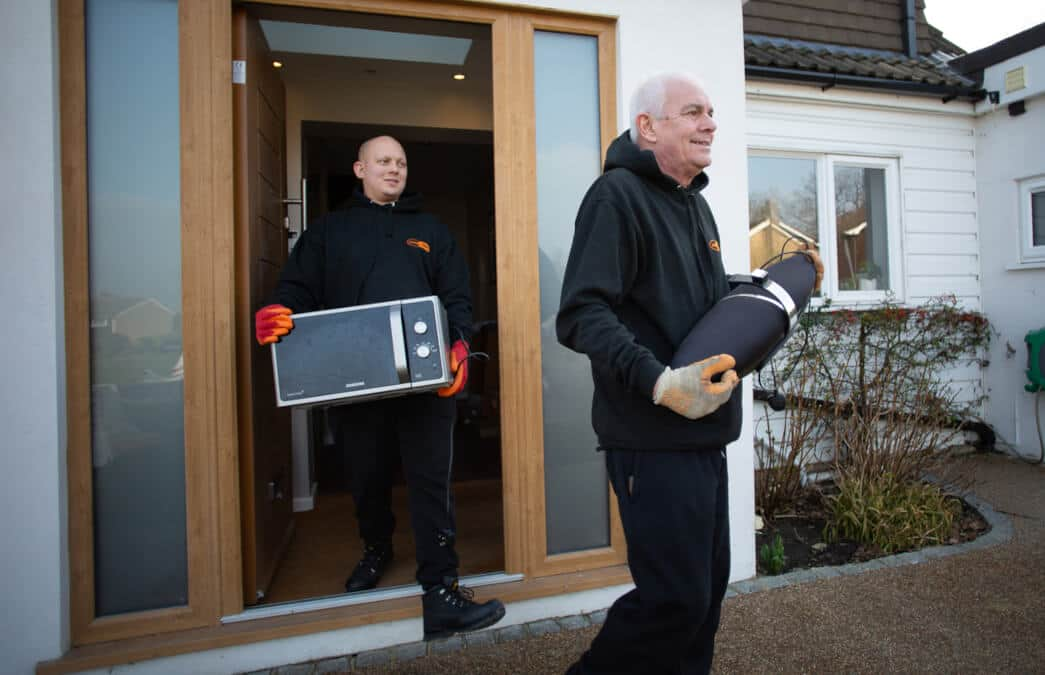 Flat clearance
in Herne Hill
We know the challenges you'll be facing if attempting a flat clearance alone. There are stairs, communal hallways and shared entrances to navigate, not to mention the fact that you don't want to damage walls and floors inside your own property. Hand over the process to us – we're experienced, professional and promise to look after your flat with care.
We're familiar with many flats in Herne Hill, such as those on Beckwith Road, Rosendale Road and Elfindale Road. Regardless of where you live in Herne Hill or the surrounding areas, we can support you with efficient, professional and affordable flat clearance services.
Garage clearance
in Herne Hill
Do you need to clear out your garage? Is it far too much work to tackle alone? We can support you with your clearance – our services are perfect if you're moving house, having a spring clean, are carrying out building work, or if you just want some more storage available in your garage or outbuilding.
We have a top tip for you to help keep costs down: please bag up smaller items before our arrival. This makes it quicker and easier for us to collect items up, so we can charge you a lower price for our services.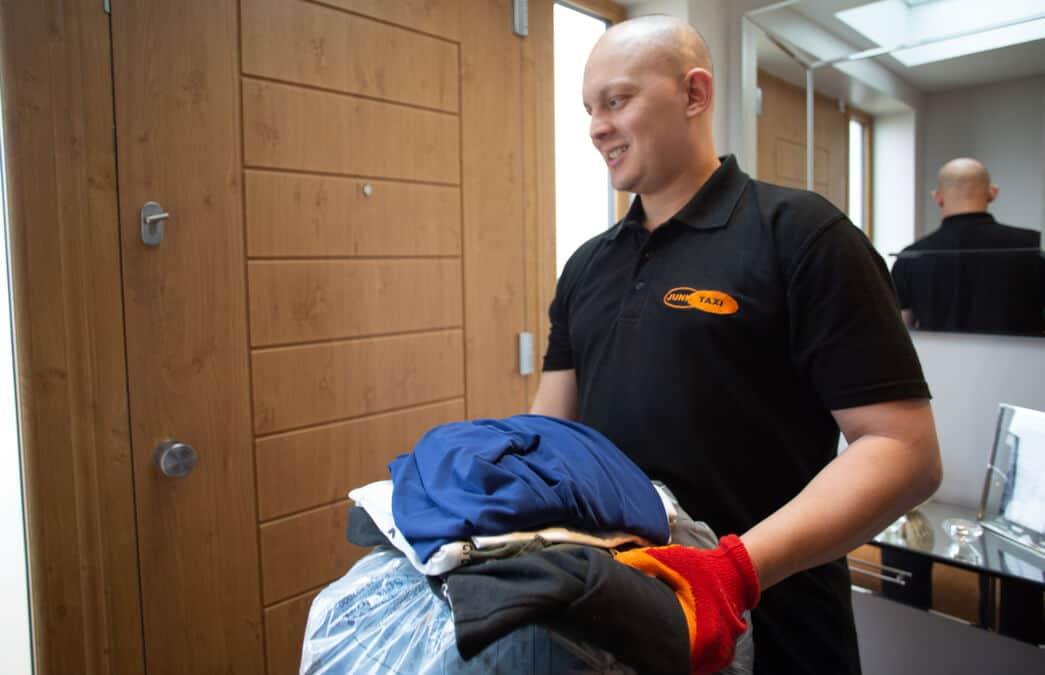 Loft clearance
in Herne Hill
We can help you out with your loft clearance, looking after your possessions carefully throughout. We work with customers who are moving house, having a loft conversion (something that's very popular in Herne Hill), or who just want to get back some of their space.
If you want to make the service cheaper, you can remove items from your loft and leave them somewhere accessible for us to collect. If you prefer that we remove them from your loft ourselves, that's not a problem. We work in any way that suits you.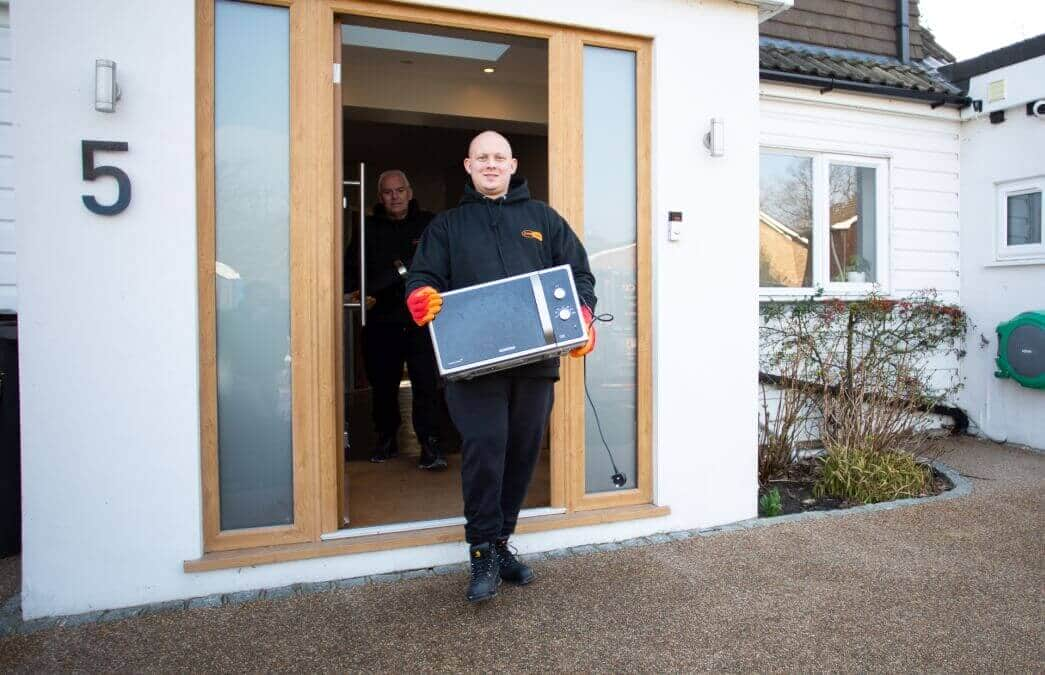 Probate clearance
in Herne Hill
If you're going through the process of probate, ask us to help with house clearance services. We understand the challenges you might be facing, not least of all the emotions you will be going through if somebody close to you has passed away. By asking us to deal with house clearance, you have one less thing to worry about.
We can liaise with estate agents and lawyers as needed, so you can take a step back and leave house clearance to us. As licensed professionals, we look after all possessions with care and you can be as involved as you want or need to be. If you need us during probate, we will be there to support you.
Hoarder clearance
in Herne Hill
As house clearance professionals, we often meet people who are affected by hoarding. We know how serious this can be, and understand that there are often multiple factors at play that lead to compulsive hoarding behaviours. We can be there to support you with professional house clearance services – with our help, you can come home to a clean, clear home every day.
We are very experienced and will work at your pace, involving you in decisions to ensure you feel comfortable with our approach. We know that clearing a hoard will not be an easy process, but rest assured we're here to help however we can.
Contact
Junk Taxi
Call 020 3092 2961 or email info@junktaxi.co.uk to discuss your house clearance in Herne Hill. We're ready to handle everything from a single room through to an entire property.