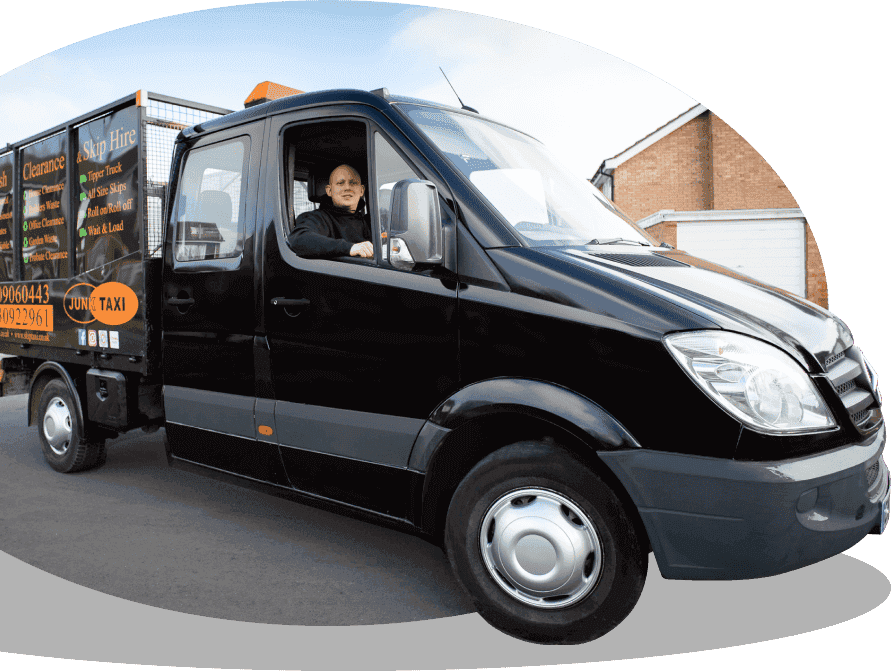 We offer house clearance services in Kent, providing full flexibility and low-cost waste removal/rubbish clearance/property clearance services. Our services will be adapted to meet your requirements, so whether you need a full house clearance, you want to clear individual rooms, you're going through probate, or you're clearing out your loft, we're in the perfect position to support you. We cover all parts of Kent and will be happy to provide a quote beforehand, so please just get in touch.
Junk Taxi is a licensed waste carrier: we make sure that all items are disposed of responsibly, recycling wherever possible and dealing with waste transfer stations that share our commitment to the environment.
With a population of more than 1.8M, Kent keeps us very busy. We're always happy to offer advice on where the nearest household waste and recycling centres are, which include: Ashford, Chatham, Dartford, Folkestone, Margate, Canterbury, Gillingham, Maidstone, New Romney, and Swanley. However, we know that some of these can be challenging to reach, especially if you're removing large or bulky items, or if you don't have a commercial vehicle. This is where we can help, making sure that items can be moved as quickly as possible, and keeping our services very reasonably priced.
WE CAN OFFER A NUMBER OF
HOUSE CLEARANCE SERVICES IN KENT
These include:
Single room clearance
Probate clearance
Full house clearance
Hoarder clearance
Flat clearance
End of tenancy clearance
Loft clearance
Clearances after spring cleaning
Garage or outbuilding clearance
Garden waste clearance
Clearances ahead of downsizing or moving
Talk to us about house clearance in Kent.
We can answer any questions, discuss our services with you in more detail, before going on to provide a quote
Please call us on 020 3092 2961 or 07709 060 443. Alternatively, you can email info@junktaxi.co.uk.
HEAR FROM OUR HOUSE CLEARANCE CUSTOMERS IN KENT
House Clearance
in Kent
Just moved into our new home in Kent and the previous owners had left it in a state. After the house clearance, we were able to make it our own. Thank you!
Probate Clearance
in Kent
After the passing of a relative, my family requested a probate clearance in Kent. The job was completed quickly and without hassle, which was much appreciated.
Loft Clearance
in Kent
Decided to expand the house and requested a loft clearance to make space for another bedroom – great work and finished quickly!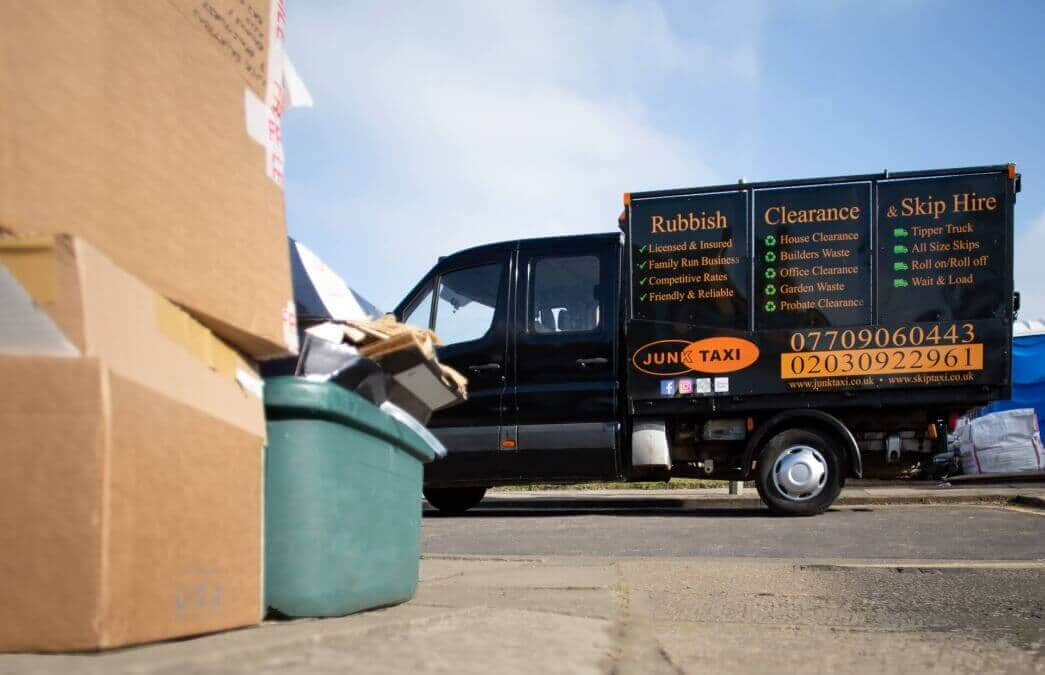 Flat clearance
in Kent
Having worked in the house clearance industry for many years, we understand how challenging it can be to remove large and bulky items from a flat. Many flats don't have lifts, and even if they do, it can be incredibly difficult to move larger items carefully, especially in communal areas where you may be charged for damage. We send a two-person team to every clearance job, so they can make light work of heavy loads and ensure your clearance is a simple, smooth process.
Many areas of Kent have a large amount of flats, including Chatham and Rochester, where there are lots of beautiful newly-built blocks. We regularly help people out in these areas and are very experienced in flat clearance.
We make sure it's easy for you to access our services whenever you need to by keeping our prices low. After all, flat clearance is meant to be something that makes your life considerably easier! Just ask us for a quote and we'll be happy to help.
Garage clearance
in Kent
If you're spring cleaning, removing waste from your garage, getting rid of building waste, or you're downsizing and need to clear some of the clutter, we can help. We're licensed waste carriers, dealing with all rubbish professionally and responsibly.
Here's a top tip to make garage clearance in Kent a little bit simpler: please bag smaller items where possible, so it's easier for us to collect them. That means we can keep prices lower for you. If this isn't possible, we will of course be happy to complete the work ourselves – just let us know what you need and we'll adapt to you.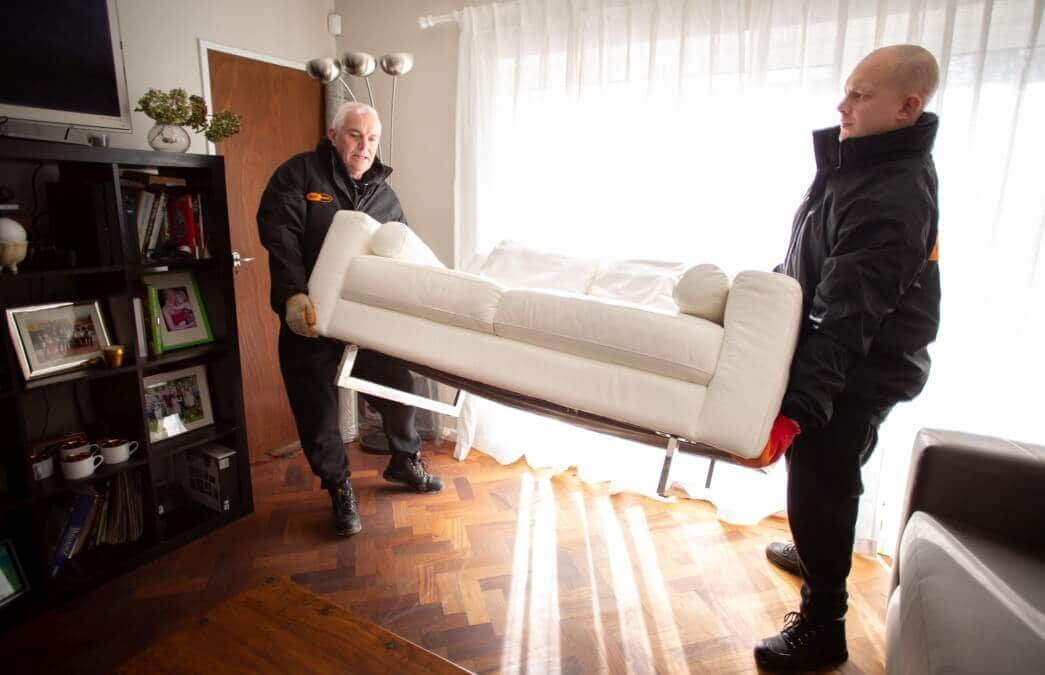 Are you getting rid of unwanted items from your loft? Perhaps you're having a loft conversion and need to clear out the junk first, or maybe you're moving to a new home. We are in the perfect position to help, and regularly clear lofts in Kent and the surrounding areas. Our team is highly experienced and can work with any access you have available, so if you have steps up to your loft, or we need to use a ladder, any option is fine. If you want to make the service cheaper, you can move items out of your loft before collection and bag smaller items up together, but of course this isn't necessary. We'll work around your requirements.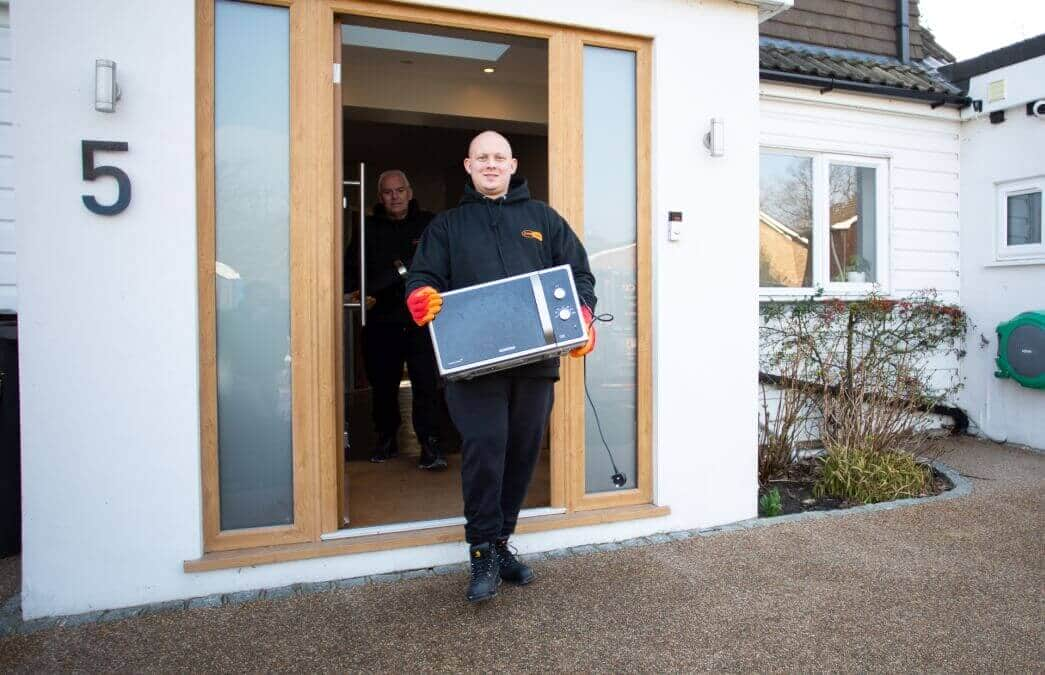 Probate clearance
in Kent
We recognise that probate is a very difficult time for anyone to go through. We can help by making house or flat clearance one less thing to worry about, dealing with all items sensitively, carefully and responsibly. We are committed to recycling wherever possible and you'll always know where your items, or your loved one's items, are being taken.
We work with people going through probate on a regular basis, as well as legal and property professionals. We know what's needed and can get the job done quickly, ensuring that we're supporting you as much as possible.
Hoarder clearance
in Kent
We can help people who are affected by hoarding to turn their lives around. Many people who end up with hoards are actually affected by compulsive hoarding disorders, or other issues such as anxiety, which can make it difficult to let go of items. We'll work at your pace and will always be sensitive to individual requirements. We're house clearance professionals through and through, adapting to your needs and making sure that we achieve the desired result.
If you're clearing a hoard on behalf of someone else, please let us know and we can discuss your exact requirements.