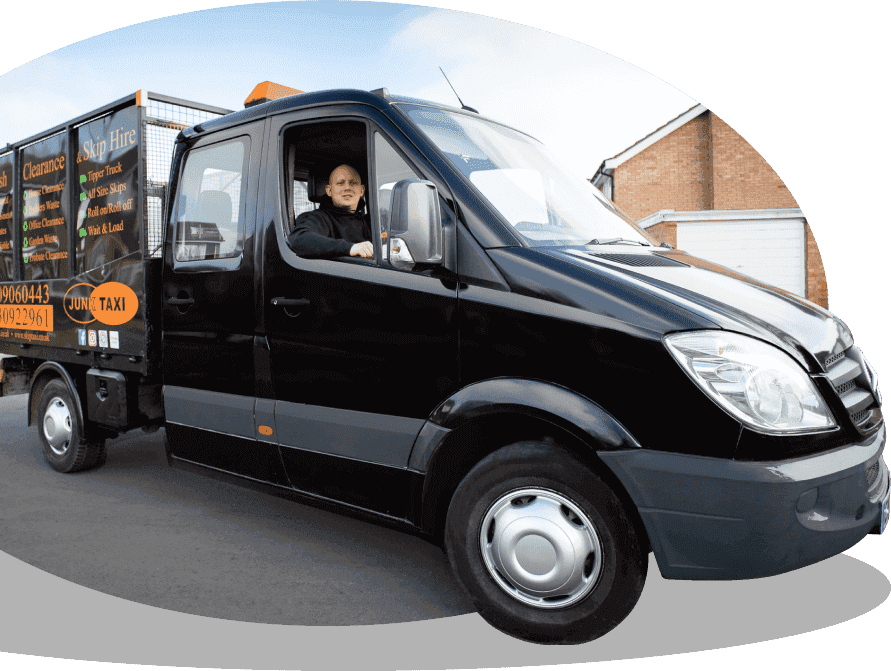 House clearance
in Lambeth
Your local
Lambeth house clearance company
Professional house clearance in Lambeth can be the handiest thing you ever discover. Junk Taxi is the company that can save the day! We are committed to providing our customers with excellent, quality service. We can offer anything from general waste disposal, furniture removal and more. Our team of friendly professionals will ensure that your rubbish is disposed of safely and responsibly. Whether you have just moved into a new property or you're looking for someone reliable in Lambeth, we can help! At Junk Taxi we provide an efficient service to suit your requirements. With our extensive knowledge in the industry, we know how important it is to take care of your items properly.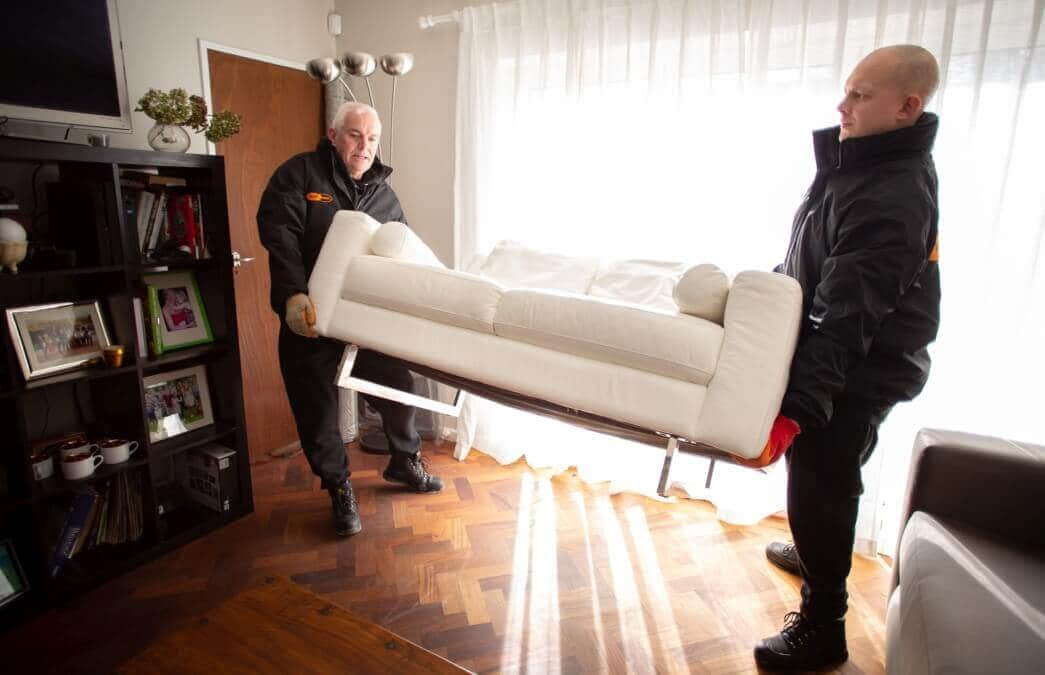 House clearance prices in
Lambeth
House clearance in Lambeth can be daunting task, but our service will mean that you don't have to break the bank. Our prices are transparent and affordable. We're trained professionals with years of experience in house clearance services, so we know how to handle your items safely and responsibly. Our prices depend on the amount of waste you would like to dispose of and the time it will take. If your items are all bagged up and ready, it will result in a most cost-effective service for you. Give us a call today.
Minimum load | £40 plus VAT
Up to 1 cubic yard
5 minutes labour time
50kg maximum weight
Mini load | £60 plus VAT
1 cubic yard
10 minutes labour time
100kg maximum weight
1/4 load | £90 plus VAT
3 cubic yards
15 minutes labour time
250kg maximum weight
1/3 load | £120 plus VAT
4 cubic yards
20 minutes labour time
350kg maximum weight
1/2 load | £160 plus VAT
6 cubic yards
30 minutes labour time
500kg maximum weight
3/4 load | £200 plus VAT
9 cubic yards
45 minutes labour time
750kg maximum weight
Full load | £260 plus VAT
12 cubic yards
60 minutes labour time
1000kg maximum weight
Extra time
You will be charged £1 plus VAT for every additional minute of labour time
Additional weight
You will be charged 18p plus VAT per kg for additional weight
Fridges
You will be charged £30 plus VAT if your load includes a fridge
Mattresses
You will be charged £20 plus VAT for each mattress included in your load
Get a house clearance quote in
Lambeth
Our house clearance services are available at a reasonable price and by giving us a call you can get your quote for your collection in Lambeth. Call us today on 020 3092 2961 or 07709 060 443, email info@junktaxi.co.uk or fill out our contact form.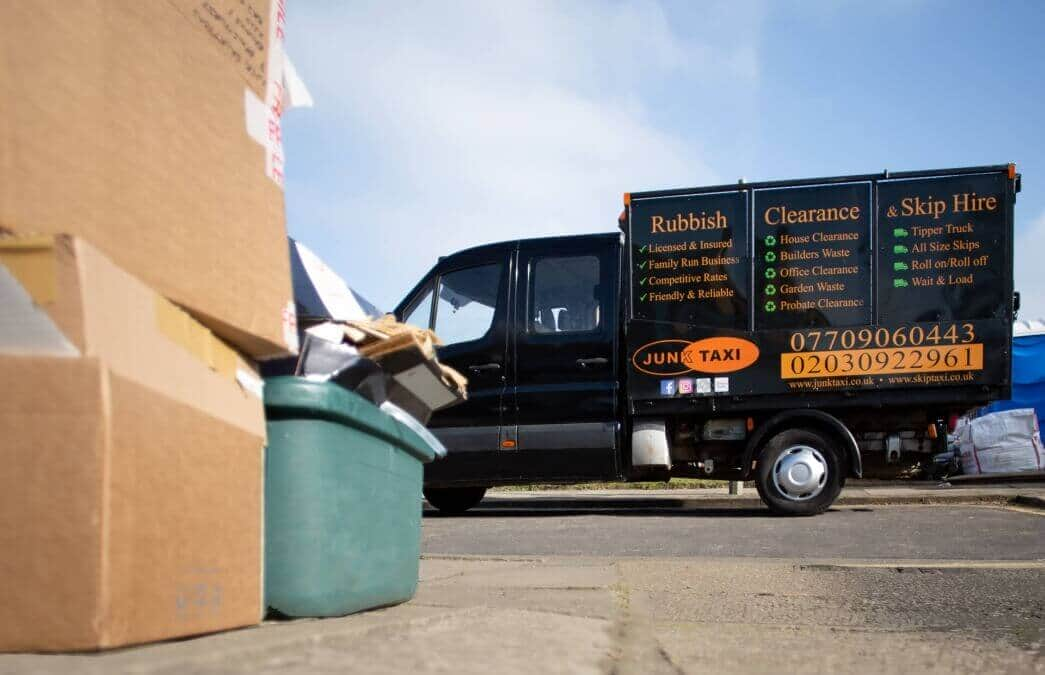 Book your house clearance quote in
Lambeth
House clearance can be an overwhelming process, especially if you're not sure where to start. With our help, the house clearance process is made much easier. We will take care of your requirements and ensure that the job is done properly and efficiently. Our Junk Taxi team will give you a quote for your house clearance in Lambeth. We will then pay you a visit at your home. Once this has been agreed upon, we can start work straight away so that your clearance is completed in no time, giving you peace of mind from start to finish.
Your questions for house clearance in
Lambeth
Allow us to answer some of your burning questions about your house clearance in Lambeth.
We offer house clearance in Lambeth, providing flexible, low-cost waste removal/rubbish clearance/property clearance services as needed. We adapt to meet your needs in full, clearing everything from individual items through to a full house. We cover the whole of the Lambeth area, so please just get in touch if you're thinking about a house clearance.
We are licensed waste carriers, meaning we can remove both domestic and commercial waste, dealing with loads of all sizes. All waste is disposed of at licensed waste transfer stations, where it is recycled wherever possible.
With a population of 328,244, it's no wonder we often find ourselves in the Lambeth area. We're always happy to offer you advice, and to provide quotes beforehand – please just ask, and we'll get started on your booking.
Living in Lambeth, you will be able to use the Vale Street reuse and recycling centre. However, if you have a full house to clear, or you're dealing with large and bulky items, we offer you a convenient alternative. Our low-cost, efficient clearance services are the ideal alternative to a trip to the tip. We can clear properties in all parts of Lambeth: Angell Town, Brixton, Brixton Hill, Clapham, Clapham Park, Crystal Palace, Gipsy Hill, Herne Hill, Kennington, Lambeth, Loughborough Junction, Balham, Oval, Stockwell, Streatham, Streatham Hill, Tulse Hill, Vauxhall, Waterloo, West Dulwich and West Norwood.
WE CAN OFFER A NUMBER OF
HOUSE CLEARANCE SERVICES IN LAMBETH
We provide various house clearance services, including:
Single room clearance
Full house or flat clearance
Loft clearance
Garage clearance
Clearances ahead of downsizing
Clearances related to probate
Clearances for people affected by compulsive hoarding
End of tenancy clearance
Spring cleaning
Garden waste clearance
Talk to us about house clearance in Lambeth. We can answer any questions, discuss our services with you in more detail, before going on to provide a quote. Please call 020 3092 2961 or email info@junktaxi.co.uk.
HEAR FROM OUR HOUSE CLEARANCE CUSTOMERS IN LAMBETH
House Clearance
in Lambeth
I'm letting out my property in Lambeth at the moment so to prepare for new tenants I arranged a house clearance. They managed to remove absolutely everything from the house which was a huge job. Really happy with the quality of work.
Probate Clearance
in Lambeth
I recently arranged a probate clearance to remove a relative's belongings from their house in Lambeth, and I was glad to see careful handling and friendly faces.
Loft Clearance
in Lambeth
We decided to sell our house and we had people round clearing the property within the week – great service!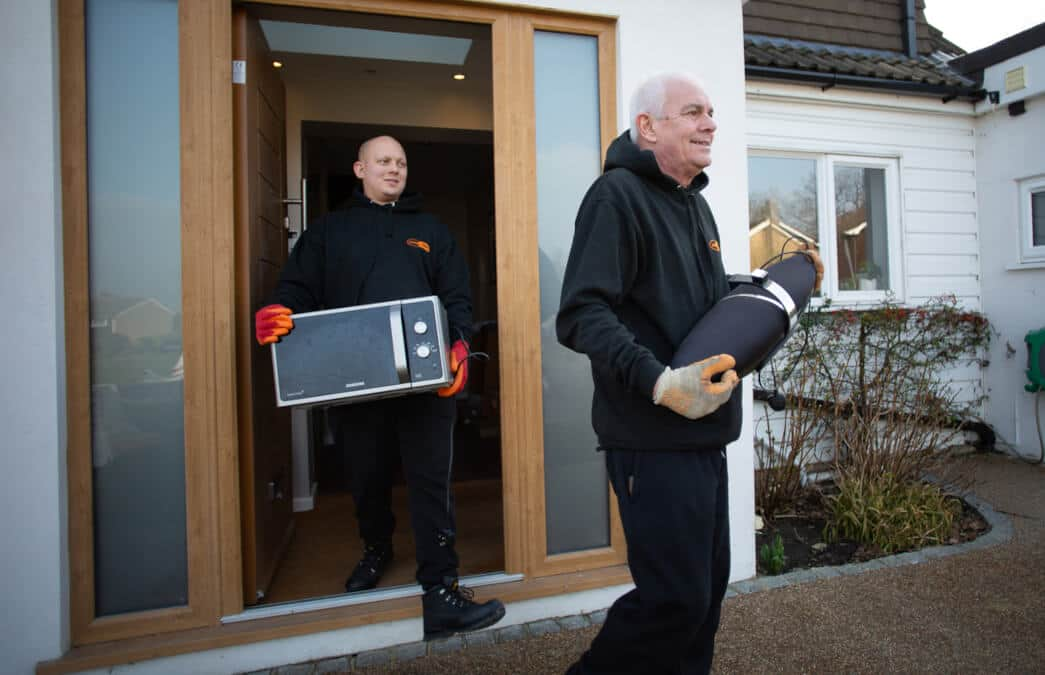 Flat clearance
in Lambeth
We've been house clearance professionals for many years and we know the particular challenges associated with flat clearances. There are often steep staircases with no lifts, as well as other access challenges like communal hallways. Navigating these alone can be difficult, and it's all too easy to cause damage that you may then be charged for. Ask us to help and avoid these kinds of issues altogether.
We know there are many flats in Lambeth, in areas such as the Oaklands Estate, Little Portugal, and in locations near to Clapham Common and Streatham Common where there are numerous period conversions. When you book us for a flat clearance in Lambeth, we bring along a two-person team to complete the job quickly and simply.
Garage clearance
in Lambeth
Is it time for a spring clean and getting some of your storage back? Or perhaps you're moving out of your home in Lambeth so you need your garage clearing out ASAP? Call on our team to help you out – we're licensed waste carriers and can remove any objects, of any size, from any garage.
Here's a tip to help with your garage clearance: if possible, please bag up smaller items first so they're kept conveniently together. This will make the task of clearing your garage quicker, so we can keep the cost down for you.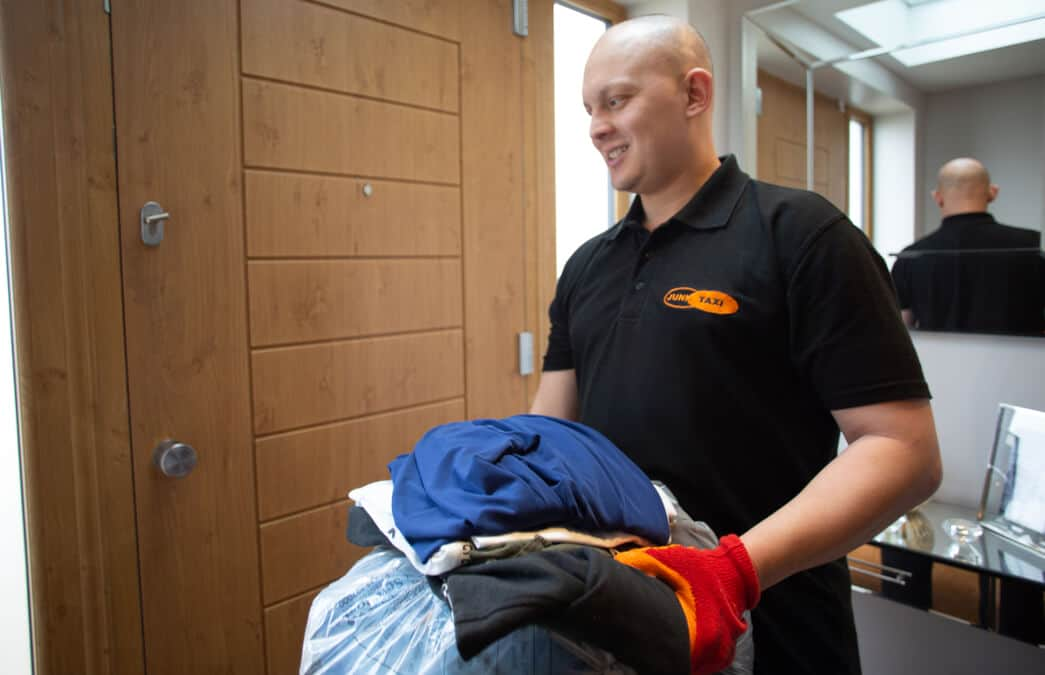 Loft clearance
in Lambeth
Are you looking to clear out a loft space in Lambeth? We know many people in this part of South London choose to have loft conversions, which means clearing out the space first. We can also move items out of lofts if you're simply having a spring clean, or you're moving house and have to get rid of the rubbish you've been storing for many years. Our team is experienced and will adapt to meet your needs. If this means keeping the service as affordable as possible, we would advise you to leave items in an accessible place where possible – a quicker clearance means a cheaper clearance. If you need us to do everything and work around your available access, we'll be more than happy to remove items of any size from your loft and dispose of them efficiently and responsibly.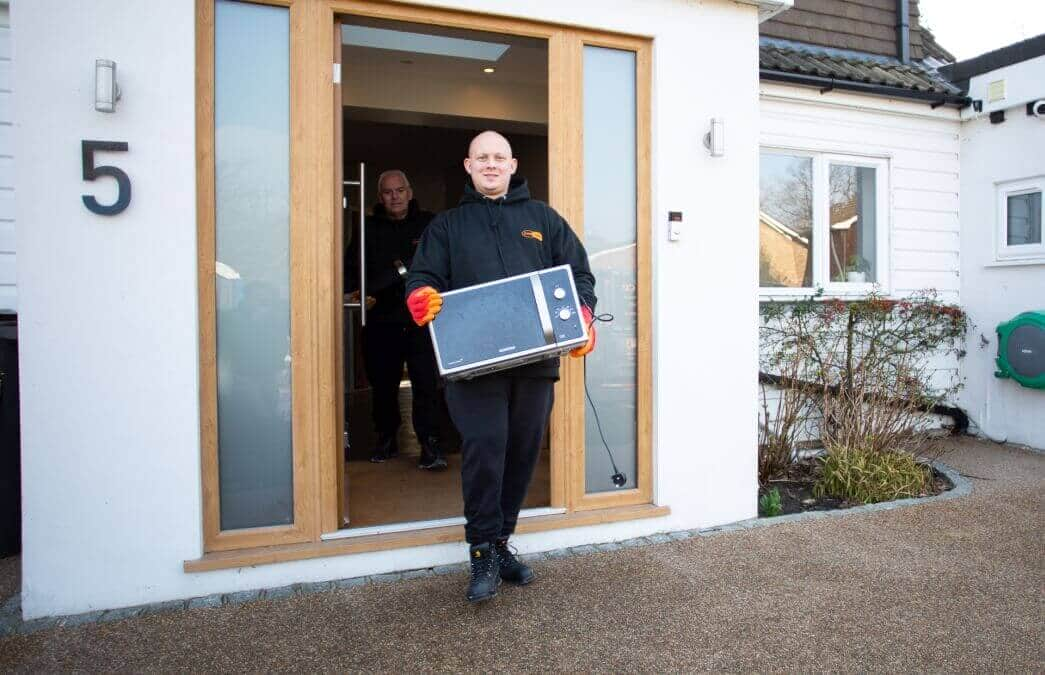 Probate clearance
in Lambeth
If you are going through probate, you can count on us to assist with any property clearance requirements. As house clearance professionals, we often meet people going through probate and understand the unique challenges posed by the process, as well as the emotional toll it can take on you. If sorting through possessions is an area where you need some support, please just get in touch. We can liaise with estate agents and lawyers as needed, taking away as much of the stress from you as possible. Equally, if you would like to be involved and need to make decisions about what to do with particular possessions, we will keep in close contact and make sure you're fully informed throughout.
Hoarder clearance
in Lambeth
We can help people who are affected by hoarding, carrying out efficient yet considerate house clearances to accommodate your needs. In our industry, we understand how common compulsive hoarding can be, and we want to lend a hand in any way that we can. With our help, you can achieve your property clearance goals and live in a clean, clear, tidy home.
Equally, if you're supporting someone affected by hoarding, please get in touch with us. We work flexibly, at your pace, accommodating all needs. Our customers can be as involved as they want to be, either working on the clearance with us or leaving us to complete our work independently.
Contact
Junk Taxi
Call 020 3092 2961 or email info@junktaxi.co.uk to discuss your house clearance in Lambeth. We're ready to handle everything from a single room through to an entire property.