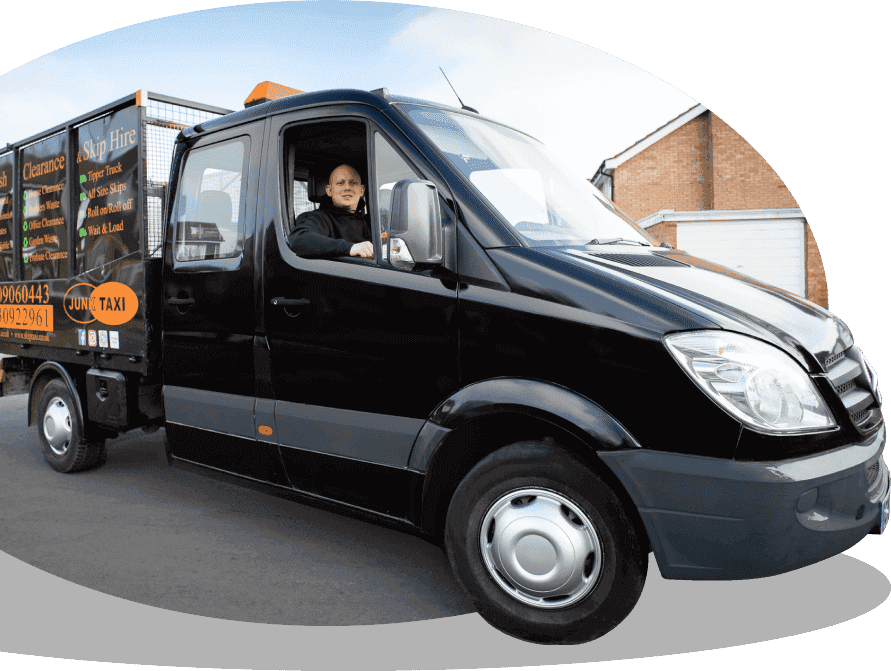 House clearance
in Lewisham
We offer house clearance in Lewisham, South East London, providing a tailored and flexible service to all our customers. We make sure we keep our prices low, while meeting your needs in full: we can clear full houses and flats, individual rooms, as well as taking away individual items.
We are licensed waste carriers here at Junk Taxi. For you, this means complete reassurance that we deal with all waste appropriately and responsibly, in accordance with strict guidelines. We are completely committed to protecting the environment and provide duty of care waste transfer notes for transparency.
Lewisham covers an enormous area, with a population of 303,536, so it's no wonder we often find ourselves here. We will be happy to offer you advice and provide quotes ahead of your house clearance service, before booking in a convenient slot.
As a resident of Lewisham, you will have access to the Landmann Way household waste and recycling centre. However, if you need a full house clearance service, or you have large items to deal with, this simply won't be convenient for the vast majority of people. Ask us to step in and help. We can clear houses in all parts of Lewisham: Bell Green, Bellingham, Blackheath, Brockley, Catford, Chinbrook, Crofton Park, Deptford, Downham, Forest Hill, Grove Park, Hatcham, Hither Green, Honor Oak, Honor Oak Park, Ladywell, Lee, Lee Green, Lewisham, Lower Sydenham, New Cross, New Cross Gate, Perry Vale, St John's, Southend, Sydenham, Sydenham Hill, Telegraph Hill, and Upper Sydenham.
WE CAN OFFER A NUMBER OF
HOUSE CLEARANCE SERVICES
Our most popular house clearance services include:
Single room clearance
Full house or flat clearance
Loft clearance
Garage clearance
Clearances ahead of downsizing
Clearances related to probate
Clearances for people affected by compulsive hoarding
End of tenancy clearance
Spring cleaning
Garden waste clearance
Talk to us about house clearance in Lewisham. We can answer any questions, discuss our services with you in more detail, before going on to provide a quote. Please call 020 3092 2961 or email info@junktaxi.co.uk.
House Clearance
in Lewisham
My son wanted to change around his bedroom and so I requested a house clearance service. I was worried about the carpets getting dirty from people's shoes, but everything was handled very well and without any mess!
Probate Clearance
in Lewisham
A relative of mine has recently passed away and I arranged a probate clearance on behalf of my family. All of her belongings remained intact during removal and transit, and all the people were very considerate.
Loft Clearance
in Lewisham
My husband decided to invest in real estate and ordered a loft clearance for one of his properties. After the clearance there was so much space available we contemplated moving in! Our new tenants found the fresh start very comfortable – we'll be using this company again!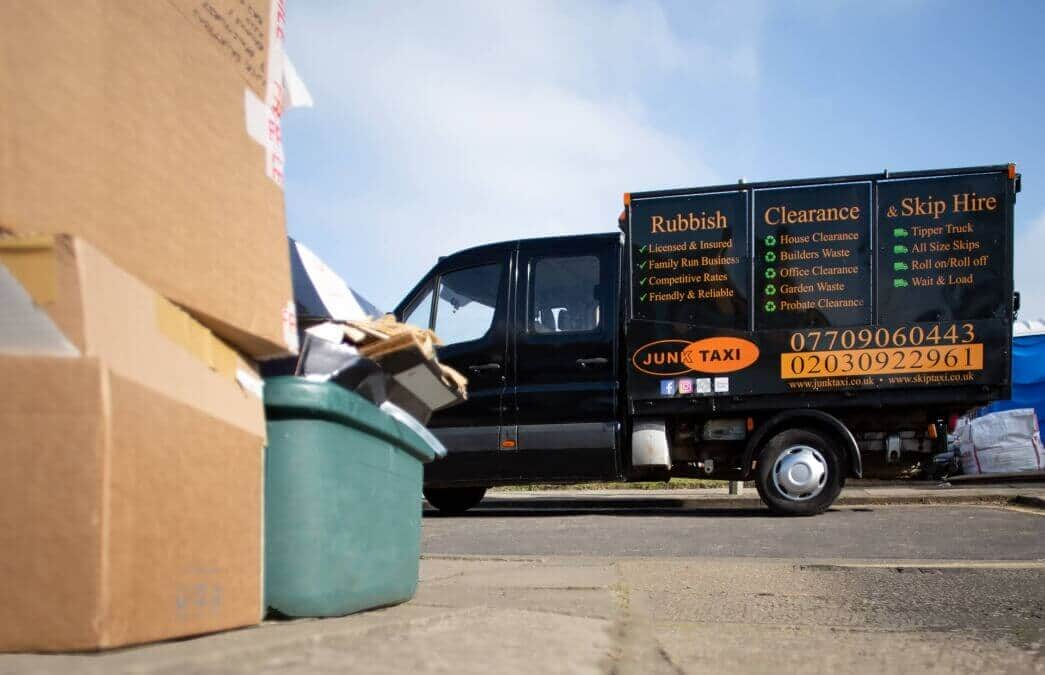 Flat clearance
in Lewisham
We are flat clearance professionals through and through, so we know the challenges that this can pose. Flats tend to have staircases, communal hallways, and often shared entrances too, all of which make clearances trickier. We can step in and help, ensuring you avoid damage that could incur charges from landlords or block managers.
There are many flats in the Lewisham area, from Beckenham Place Park, to Ladywell Fields, to newly-built blocks around Blackheath Road SE10 and Lewisham SE13. Ask us to help with your flat clearance and ensure the process runs smoothly.
Garage clearance
in Lewisham
Are you looking for a garage clearance service in Lewisham? Ask Junk Taxi, the property clearance professionals. We can help you, whether you're clearing out your garage in full, or getting rid of just a few items to free up some space. Want to make your service cheaper? Please bag up smaller items before we arrive, which will make the process quicker – a quicker clearance is a cheaper clearance. We're always looking for ways to save you money and give you value for money.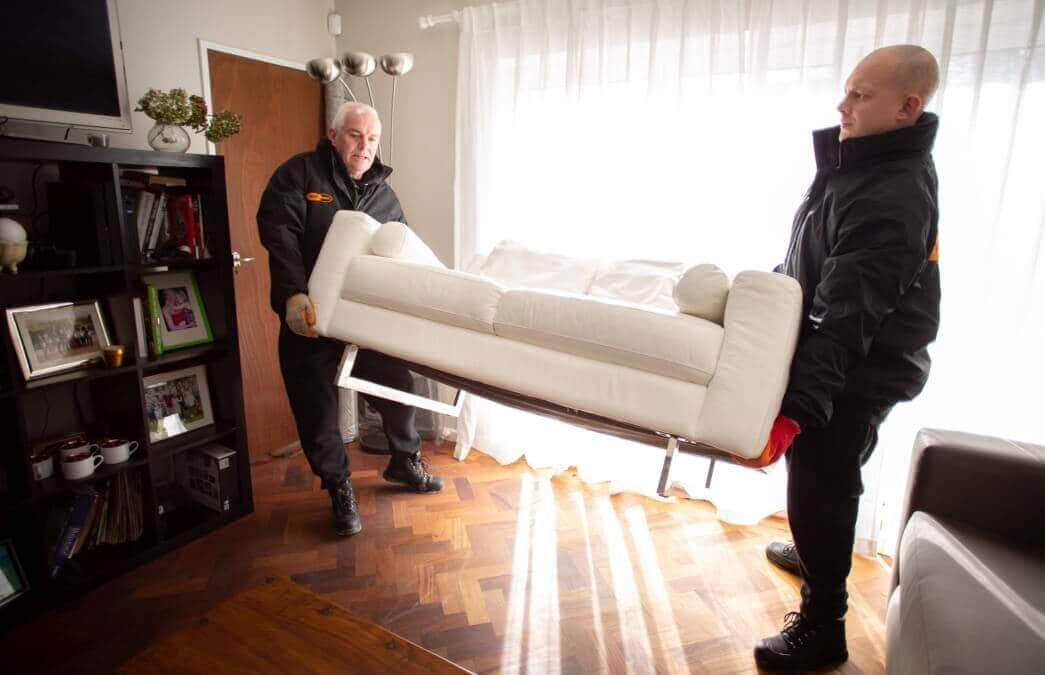 Loft clearance
in Lewisham
We can clear lofts out in Lewisham, helping you remove as many items as are required. Some of our customers are moving house and need to remove everything from their loft space; others are simply having a spring clean. If you can leave items in an accessible place, we can speed up the clearance and make it cheaper for you. On the other hand, if you prefer us to remove items from your loft, we can do so. Our service is tailored and flexible, based around your loft clearance needs.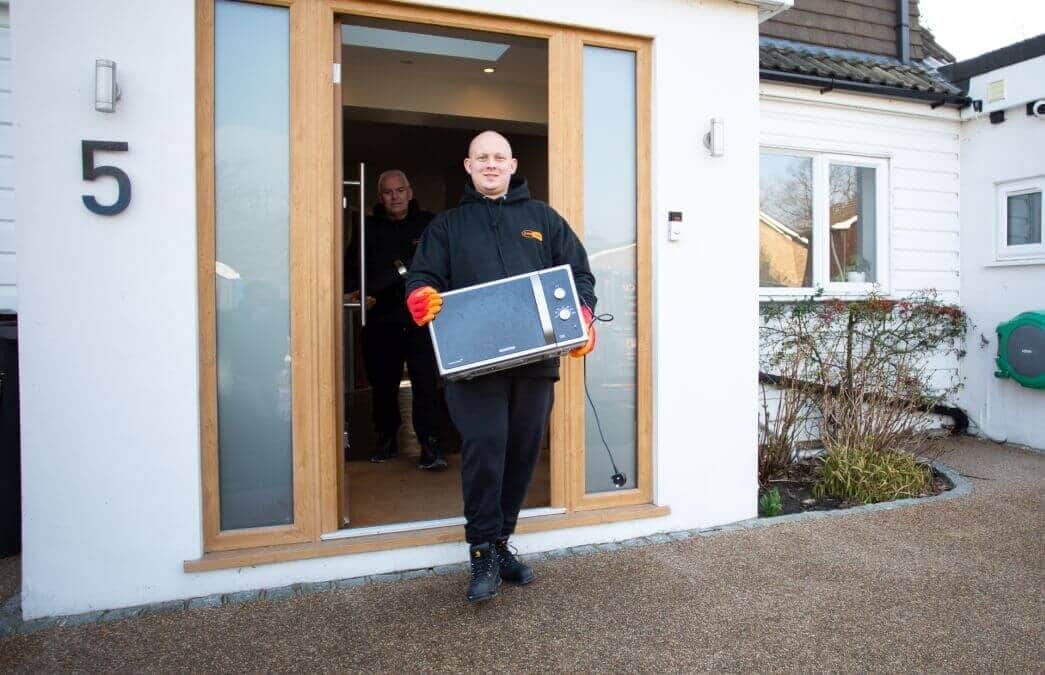 Probate clearance
in Lewisham
Probate is such a difficult process to go through. We know this only too well, having worked with many people in need of probate house clearance services. There are many challenges posed by the legal process itself, not to mention the various emotions you will be going through; often, clearing a house will be the last thing on your mind. We also meet people who simply can't face to sort through a loved one's possessions, who need some support with property clearance. If you enlist our help, we can work with lawyers and property professionals as needed, making sure we take as much stress away from you as possible. Whether you want to be involved in the house clearance process, or you want to leave us to it, we will accommodate you at this difficult time.
Hoarder clearance
in Lewisham
We often meet people who are affected by hoarding; either people who need to clear a hoard themselves, or people who are supporting someone through compulsive hoarding. With our help and support, it is perfectly possible to clear a house or flat, proactively yet compassionately, taking into account the needs of each individual. We can involve you in the process as much as needed, arriving at decisions together about how to deal with items. We know your possessions all have their own value, and we work with care, respect and understanding.
Contact
Junk Taxi
Call 020 3092 2961 or email info@junktaxi.co.uk to discuss your house clearance in Lewisham. We're ready to handle everything from a single room through to an entire property.