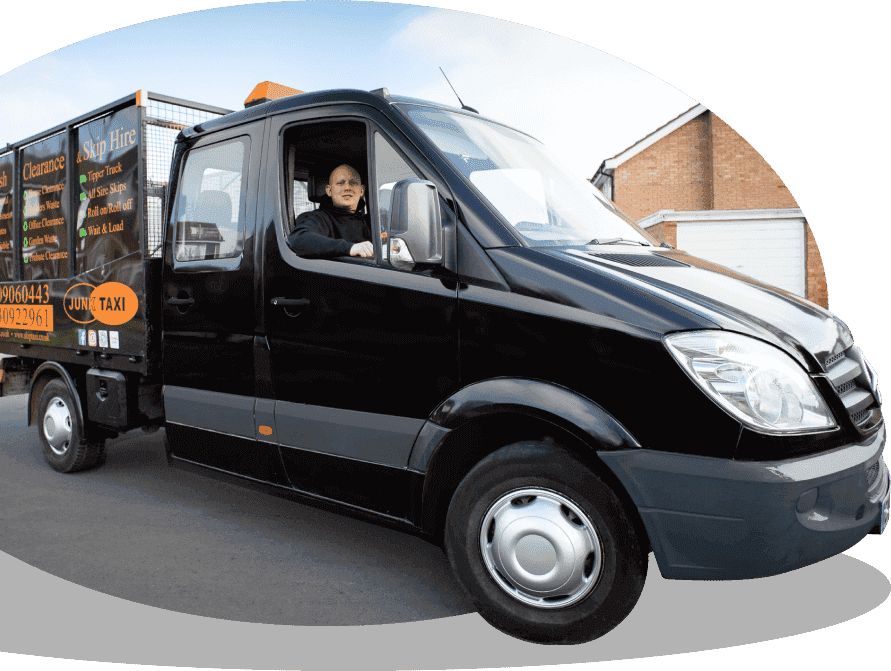 Your local
Penge house clearance company
We know how annoying it can be to have your unwanted items scattered around your home. Knowing how to dispose of this waste is often a mystery! That's why you need your professional house clearance company in Penge. Junk Taxi can be that for you. We will clear your home of any unwanted items for good. We provide an easy service that takes away all of the stress. Our team is friendly and experienced, so everything will go smoothly during your service in Penge. We dispose of your waste is a safe manner, ensuring that the majority of what we collect is recycled. You can have peace of mind that we do our part for the environment.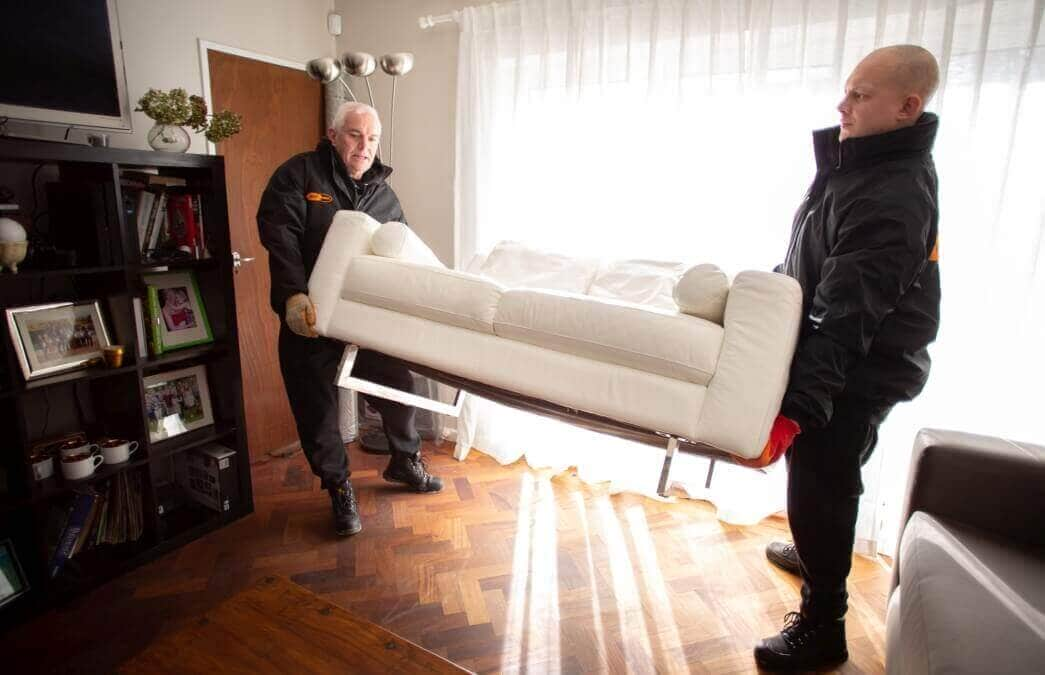 House clearance prices in
Penge
We offer transparent pricing for house clearance services, meaning you know how much your waste removal in Penge will cost before we arrive at your home. This allows us to offer affordable prices, which we're proud of. At Junk Taxi, we provide a full range of house clearance services including loft clearances, furniture removal and more. Our experienced team will conduct your collection quickly and efficiently from any property. Get in touch today to book your quote and find out about our prices for house clearance in Penge.
Minimum load | £40 plus VAT
Up to 1 cubic yard
5 minutes labour time
50kg maximum weight
Mini load | £60 plus VAT
1 cubic yard
10 minutes labour time
100kg maximum weight
1/4 load | £90 plus VAT
3 cubic yards
15 minutes labour time
250kg maximum weight
1/3 load | £120 plus VAT
4 cubic yards
20 minutes labour time
350kg maximum weight
1/2 load | £160 plus VAT
6 cubic yards
30 minutes labour time
500kg maximum weight
3/4 load | £200 plus VAT
9 cubic yards
45 minutes labour time
750kg maximum weight
Full load | £260 plus VAT
12 cubic yards
60 minutes labour time
1000kg maximum weight
Extra time
You will be charged £1 plus VAT for every additional minute of labour time
Additional weight
You will be charged 18p plus VAT per kg for additional weight
Fridges
You will be charged £30 plus VAT if your load includes a fridge
Mattresses
You will be charged £20 plus VAT for each mattress included in your load
Get a house clearance quote in
Penge
Our team at Junk Taxi can help you get your house clearance in Penge sorted easily. We'll take care of the hard work, so to book your quote, call us on 020 3092 2961 or 07709 060 443 or email us atinfo@junktaxi.co.uk today! Complete our contact form for a member of our team to get in touch with you.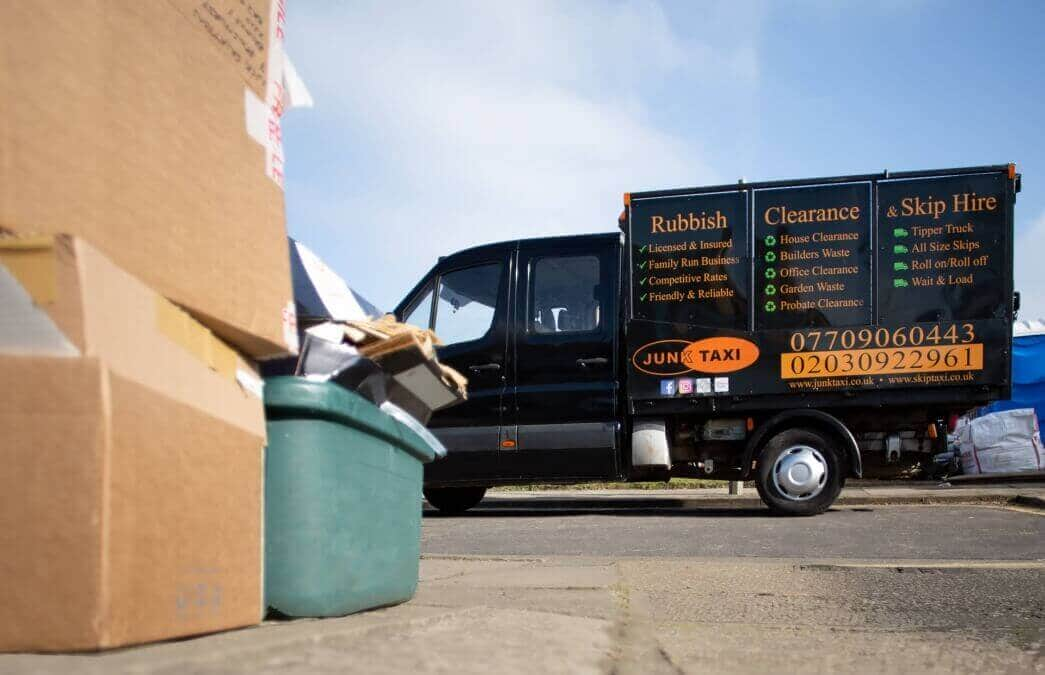 Book your house clearance quote in
Penge
Here at Junk Taxi, we provide an easy booking process so that you don't have to worry about anything. Just follow our three-step approach below! Contact our team to discuss your house clearance requirements. They will arrange a time to visit your home in Penge, where they will give you a quote based on your disposal needs. Once the price is set, they will commence your collection! Your house clearance in Penge couldn't happen any easier.
Your questions for house clearance in
Penge
Allow us to answer some of your burning questions about your house clearance in Penge.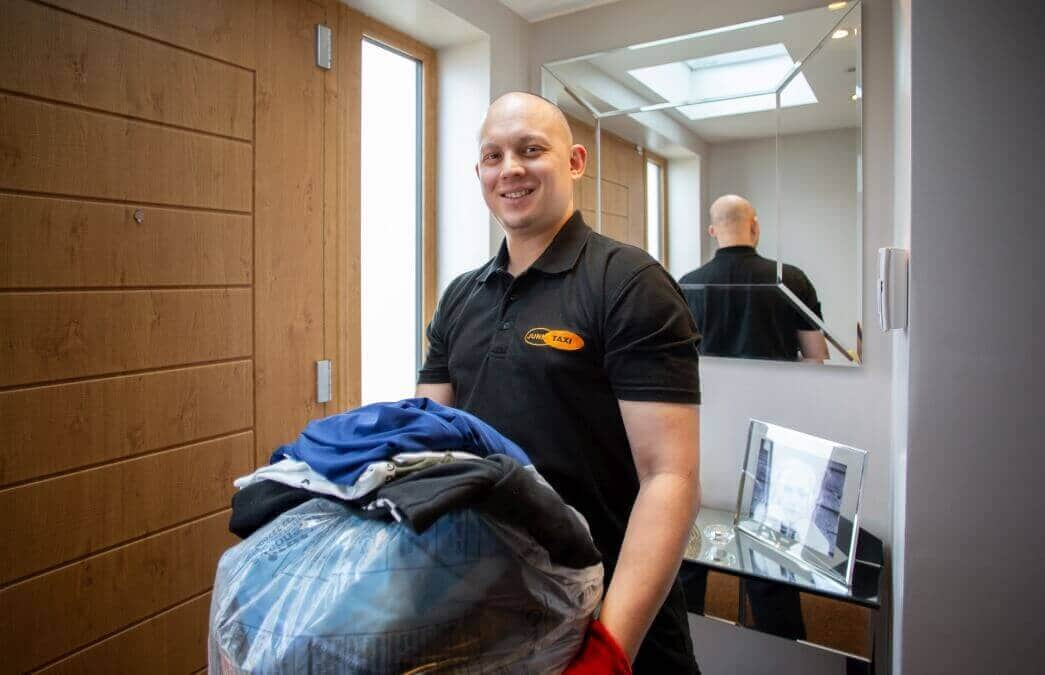 We are a professional house clearance and rubbish removal company, offering house clearance in Penge, South East London. Our service is efficient, professional and cost effective, meeting your needs in full. Whether you need help removing individual bulky items that are too big for you to move yourself, or you have a whole house to clear, we are the right company to call. We can deal with both domestic and commercial waste and will be happy to provide you with a full, free quote first.
These are some of the items we most regularly clear during a house clearance:
Rubbish
Waste
Appliances
Furniture
Heavy items
White goods
Builders' waste
Garden waste
If you need us to remove anything else, or you need a slightly different service, please don't hesitate to ask. We base our services entirely around what you need. We always send along a two-person team so we can remove anything you require.
We are licensed waste carriers – this is important to know because:
We are licensed to remove both domestic and commercial waste
All items are taken to dedicated waste transfer stations where they're dealt with responsibly
We give duty of care waste transfer notes for your records
We recycle where possible, making sure waste is handled with care and separated appropriately
There are three places where you can recycle in Penge: Croydon Road recycling site, Pawlyene Close recycling site and Penge East Railway Station recycling site. The closest place to dispose of multiple items is the Churchfields Road Reuse and Recycling Centre, but it isn't easy to travel here from Penge with large quantities of waste or bulky items. Ask us to help instead, with cost-effective and convenient services to meet all your needs.
WE CAN OFFER A NUMBER OF
HOUSE CLEARANCE SERVICES IN PENGE
Some of our most popular house clearance services include:
Single room clearance
Full house or flat clearance
Loft clearance
Garage clearance
Clearances ahead of downsizing
Clearances related to probate
Clearances for people affected by compulsive hoarding
End of tenancy clearance
Spring cleaning
Garden waste clearance
Talk to us about house clearance in Penge. Feel free to ask any questions you have about our services, and let us provide you with a full quotation for the work you require. Please call 0203 092 2961 or email info@junktaxi.co.uk.
HEAR FROM OUR HOUSE CLEARANCE CUSTOMERS IN PENGE
House Clearance
in Penge
My house in Penge had a big water leak and all our furniture was water damaged. We asked for a house clearance to remove all the old furniture, and they had everything taken away so quickly and neatly. Well done!
Probate Clearance
in Penge
Due to the unfortunate passing of a relative, I needed to arrange a probate clearance for their house. All their belongings were removed respectfully and neatly, and the customer service was on point.
Loft Clearance
in Penge
Planning on moving out of Penge and ordered a loft clearance to remove all my old furniture and items. Quick and easy job done by friendly people.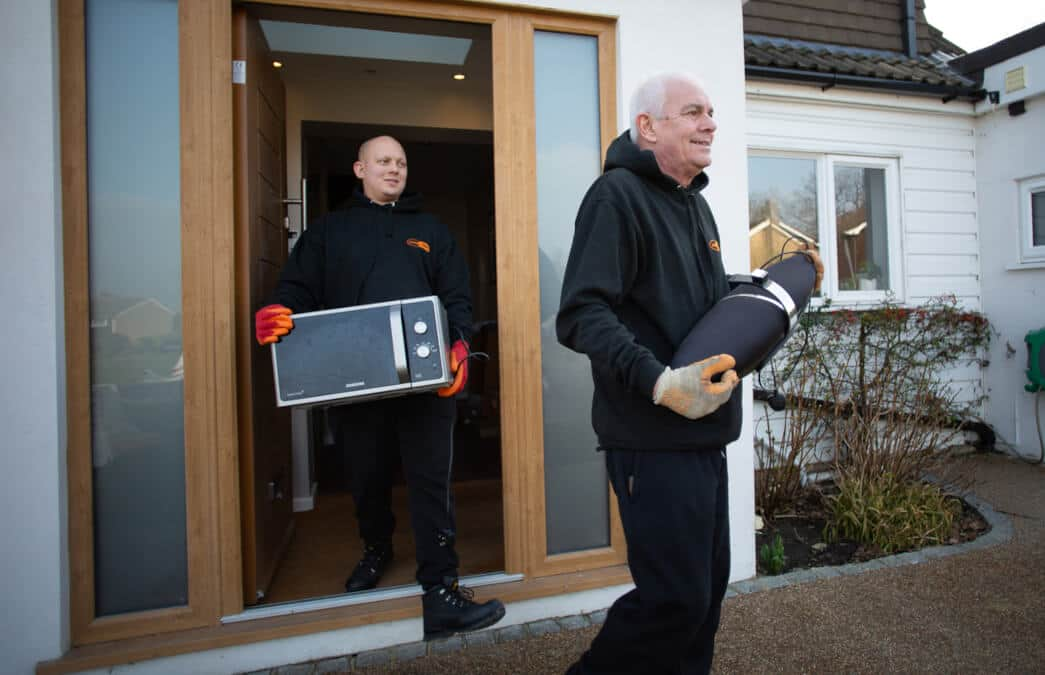 Flat clearance
in Penge
Are you a homeowner or landlord with a flat in Penge? If you need to dispose of waste, rubbish and unwanted items, we can help. Have you ever had to move furniture and large items out of a flat before, navigating your way through narrow hallways and down communal stairs? If you have, you'll know it can be a very tricky process. Ask us to help instead and you flat will be in safe hands. Plus, all items will be taken away quickly and efficiently.
Wherever your flat might be located – a purpose built block, like the ones seen on Howard Road, a modern apartment, like on Apple Yard, or a period conversion, like Croydon Road properties – we're perfectly positioned to help with your clearance. We send along a two-person team and can deal with clearances on any scale.
Garage clearance
in Penge
Do you want to arrange a garage clearance in Penge? We can help, completing clearances on a large or small scale. From removing individual items to taking away a whole host of rubbish that has accumulated over the years, we are the team to call on. Many of our customers are moving house or having work completed on their garage; others simply want to make more storage space. Whatever you need, just ask and we'll get to work.
We have one main tip for you if you're having a garage clearance service with us. Please bag up smaller items beforehand, as this will make it quicker for us to remove them. A quicker service is a cheaper service, so this will allow us to keep costs down.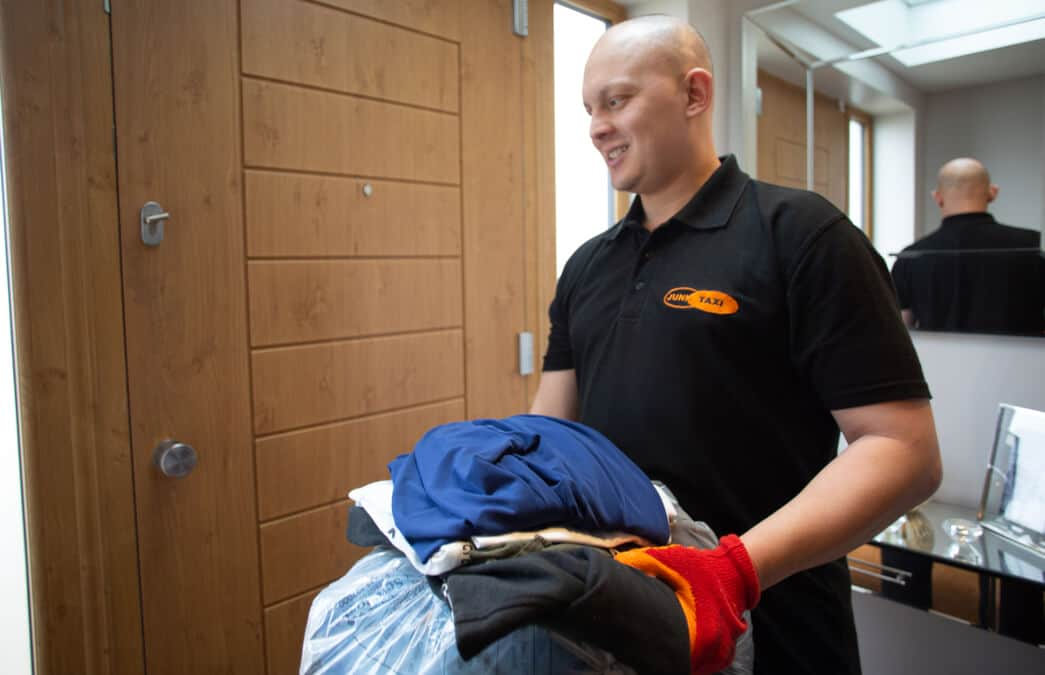 Are you clearing out a loft in Penge? We can help, removing rubbish and unwanted items directly from the loft, or picking them up from an accessible place if you'd like to keep costs down. We'll work around your needs and any accessibility available.
Some people enlist our help when moving house; others are having a loft conversion (this is a popular option in Penge, especially in areas like Penge West and the Croydon Road, where there are many period properties). Perhaps you simply want to gain back some storage space – just let us know, and we can help.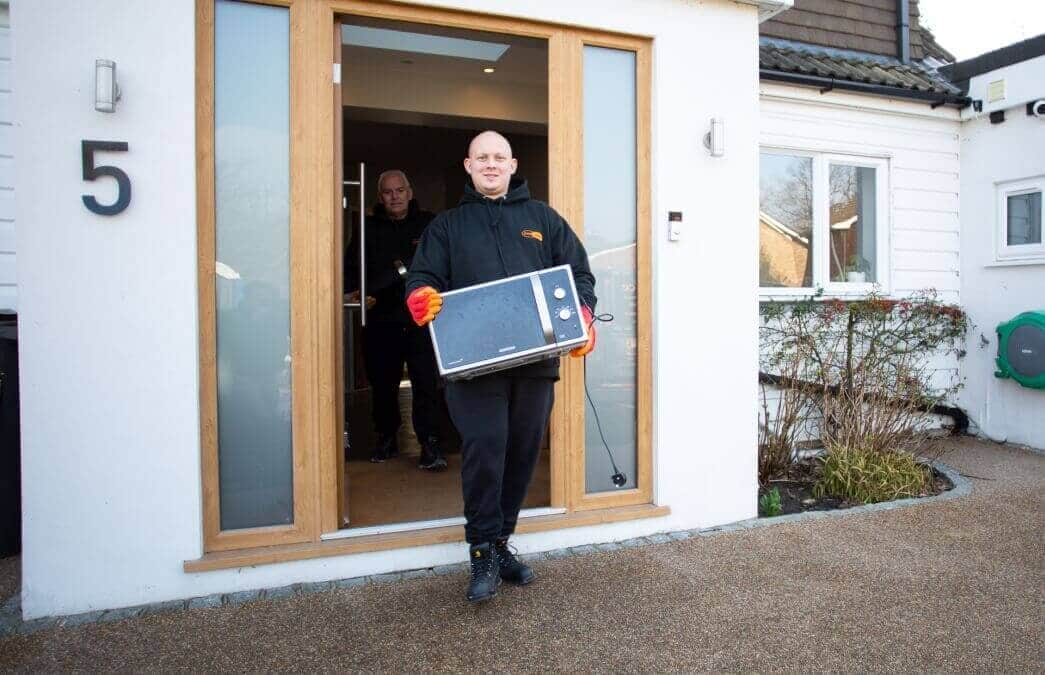 Probate clearance
in Penge
As a professional house clearance company, we know the struggles you face when going through probate. Perhaps you're clearing out a property for a loved one and you need some help dealing with their possessions. Maybe you're a professional yourself, such as a lawyer or estate agent. Please talk to us and find out how we can help. We deal with all possessions respectfully and responsibly – we can either complete the work swiftly, or you can be fully involved. Just let us know how we can help you during this difficult time.
Hoarder clearance
in Penge
We often meet people who need to clear a hoard, either in their own homes, or for a family member/someone they are supporting who has struggled with compulsive hoarding. Whatever your situation might be, talk to us. We have a team that works compassionately and professionally to help clear hoards, going at any pace you need to ensure you're comfortable. You can be involved throughout the process if you would prefer this – we'll be happy to assist in any way that we can. We know the value of possessions and will treat them all with care and respect.
Contact
Junk Taxi
Call 020 3092 2961 or email info@junktaxi.co.uk to discuss your house clearance in Penge. We're ready to handle everything from a single room through to an entire property.