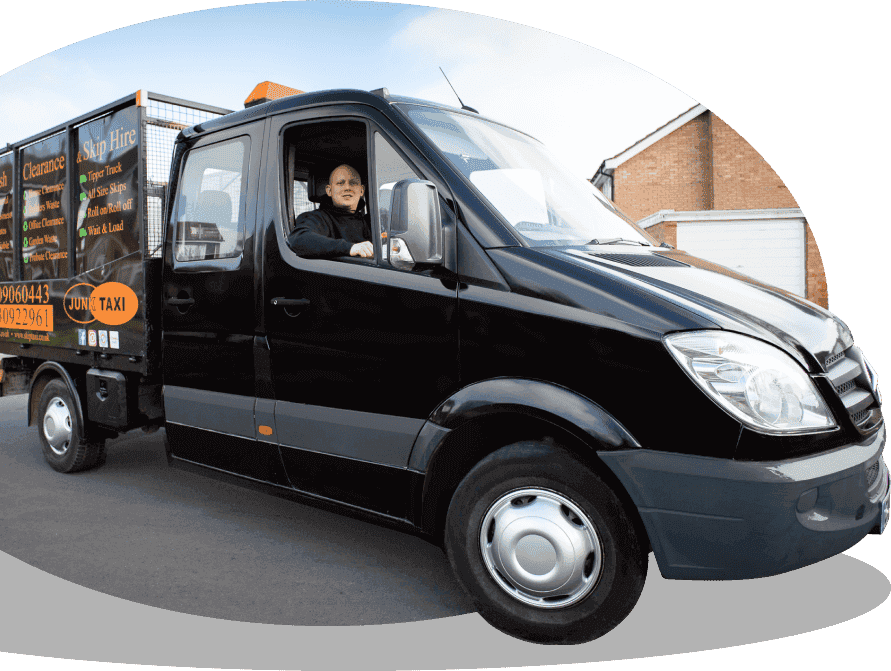 House clearance
in Sevenoaks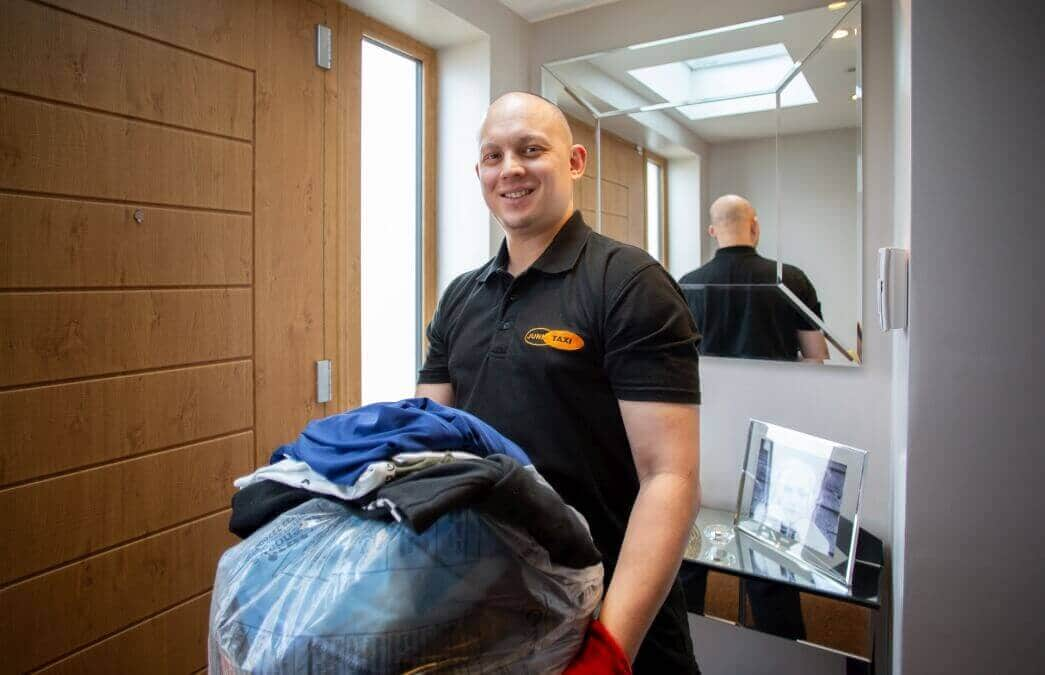 We are professional, licensed providers of house clearance in Sevenoaks, adapting to meet all your needs while keeping our prices low. We're always efficient and always affordable, whether you need our help to clear out a whole property, individual rooms, or simply to remove one or two bulky items. Some of the objects we regularly help our customers dispose of include:
Rubbish
Waste
Appliances
Furniture
Heavy items
White goods
Builders' waste
Garden waste
As licensed waste carriers, we're legally able to remove both domestic and commercial waste. All rubbish will be taken to designated waste transfer stations and we recycle all items where possible. You'll receive a duty of care waste transfer note from us. Our licenced status is your guarantee that we uphold high professional standards, doing everything required of us while protecting the environment as well. You can choose our house clearance services with complete confidence.
If you live in Sevenoaks, your nearest tip will most likely be the Sevenoaks Household Waste Recycling Centre. However, we know it's not always easy to access (especially if you live on the other side of Sevenoaks, somewhere like Seal Chart or Godden Green). This is where we can help – we offer you an affordable, simple alternative, picking up items directly from your property.
WE CAN OFFER A NUMBER OF
HOUSE CLEARANCE SERVICES
Some of the most popular house clearance services we provide in Sevenoaks include:
Single room clearance
Full house or flat clearance
Loft clearance
Garage clearance
Clearances ahead of downsizing
Clearances related to probate
Clearances for people affected by compulsive hoarding
End of tenancy clearance
Spring cleaning
Garden waste clearance
Talk to us about house clearance in Sevenoaks. Feel free to ask any questions you have about our services, and let us provide you with a full quotation for the work you require. Please call 0203 092 2961 or email info@junktaxi.co.uk.
House Clearance
in Sevenoaks
The pandemic seemed like a great time to redecorate, so my partner and I arranged a house clearance for our property in Sevenoaks. Everything was done quickly, and now we have so much space it's hard to believe!
Probate Clearance
in Sevenoaks
Unfortunately, my grandfather died last and his house in Sevenoaks was left vacant for quite some time. I requested a probate clearance to get the house in order, and afterwards we have so much space and memories left over. Service was great, matching the work completed.
Loft Clearance
in Sevenoaks
I'm looking to let my house in Sevenoaks out to potential tenants, and to make room I requested a loft clearance from the company. Best choice I ever made, as there is so much space I'm sure finding tenancy will be easy. Thank you!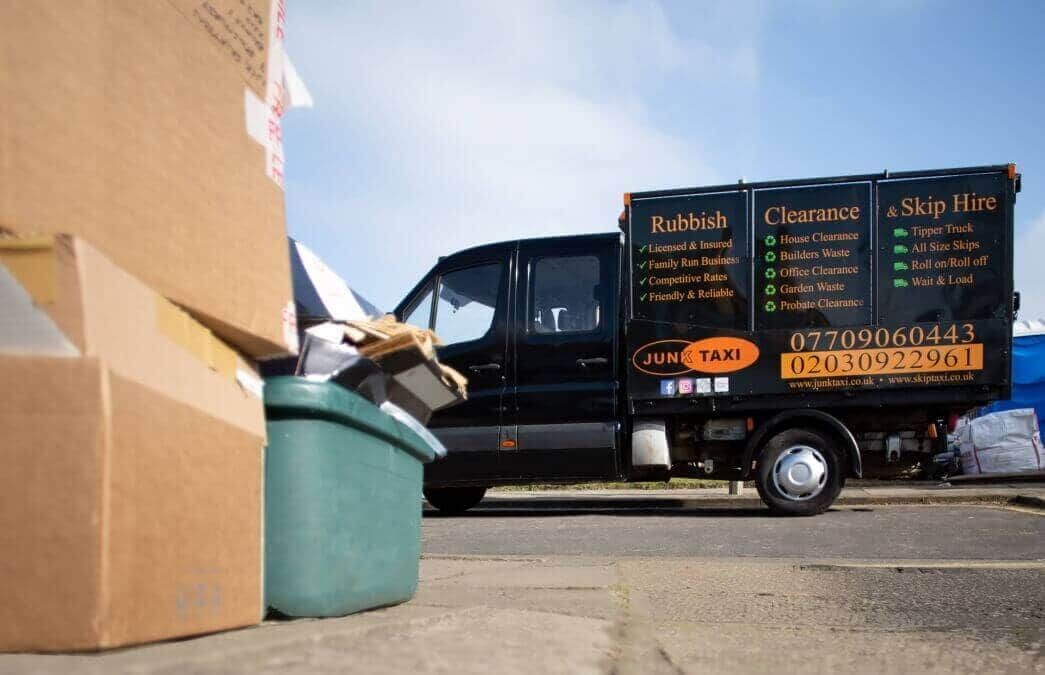 Flat clearance
in Sevenoaks
Clearing a flat can be particularly challenging, with staircases, communal spaces and shared entrances to contend with during the process. If you cause damage to these areas, you will usually be liable to repair it, so it's far better that you avoid damage altogether by bringing in the professionals. It'll be much easier too – we always send along a two-person team to complete clearances quickly and efficiently.
We know many people live in flats in the Sevenoaks area – from the purpose built apartments on Lime Tree Walk in the centre of town, to the period conversions on Holly Bush Lane, all properties will pose their own challenges during a clearance. Talk to us and see how we can help.
Garage clearance
in Sevenoaks
Are you looking for a garage clearance in Sevenoaks? Talk to us – we clear out garage spaces quickly and cost effectively. If you need to remove years' worth of rubbish, you're moving house, or you simply want more storage, we will be happy to help. Tell us what you need and we will get to work.
If you enlist our help with a garage clearance, we suggest that you bag up smaller items before we arrive. This will allow us to remove them all together, making the process quicker. When a clearance is quicker, it's also cheaper – we want to keep costs down for you.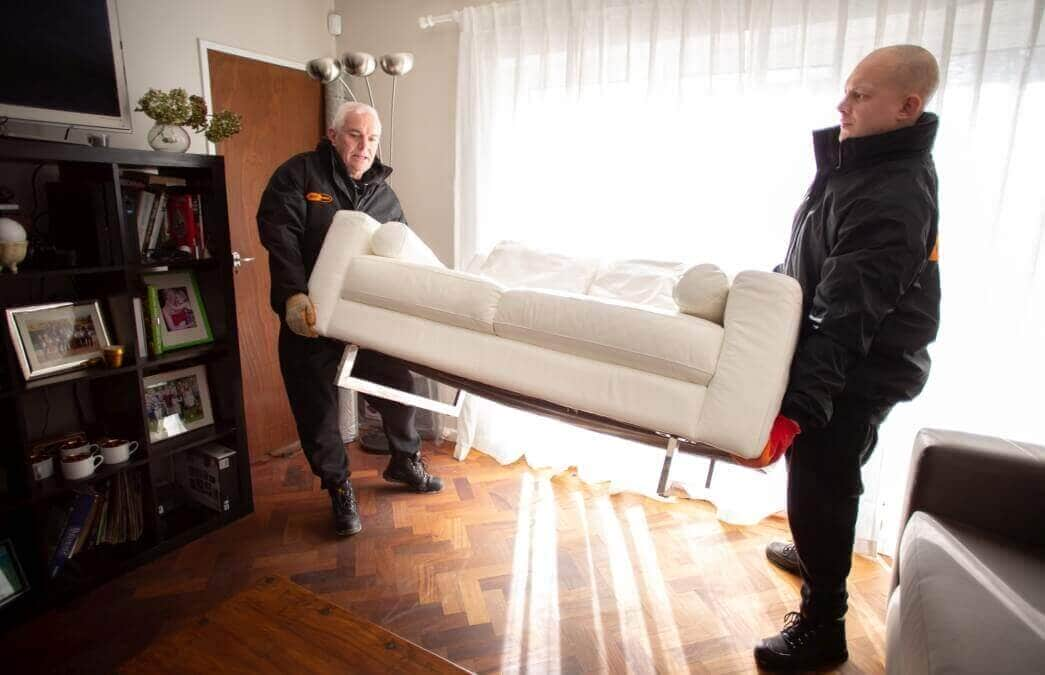 Loft clearance
in Sevenoaks
Are you looking for a loft clearance service in the Sevenoaks area? We've helped many people free up space in their rafters, either ahead of moving house, or to give them back some additional storage. We can also help you clear your loft if you're having a loft conversion completed, something that's popular in the Sevenoaks area. We can clear items directly from your loft, or you can put items somewhere more accessible – this will help to make the service cheaper.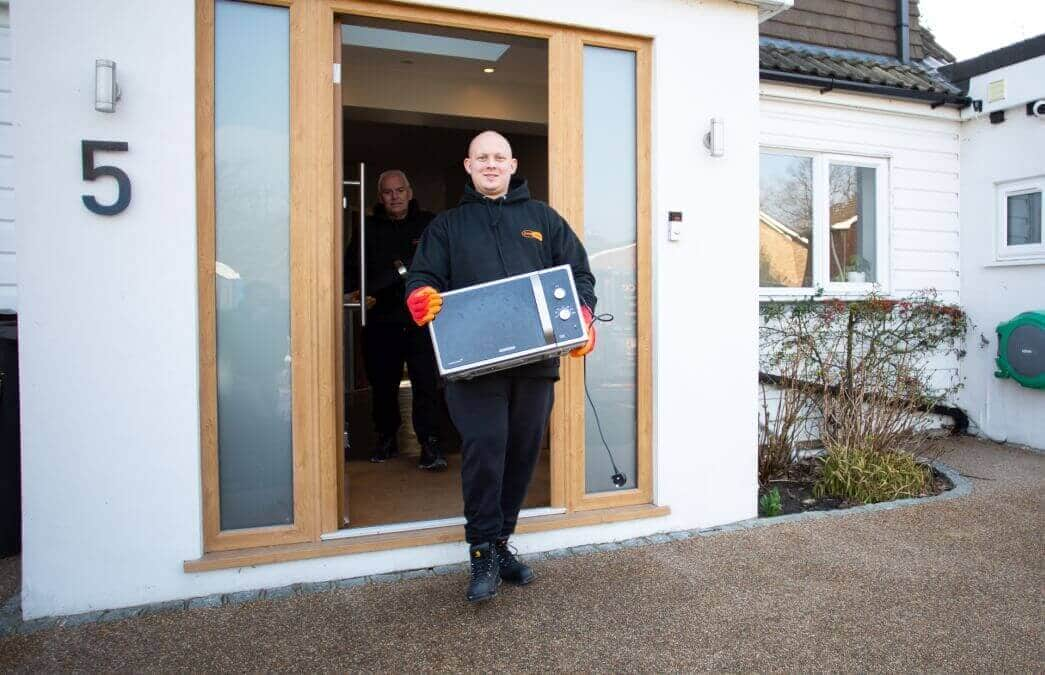 Probate clearance
in Sevenoaks
Are you going through probate? We know the challenges you'll likely be facing, having worked with many people going through the probate process before. It will of course take an emotional toll as well, and we understand that sorting through an estate and making decisions about possessions can be incredibly tough. We're here to help if you need some support with this, offering probate clearance services that are tailored to your needs. We can also work with estate agents and lawyers where required – hand over the property clearance aspect of the probate process to us, so we can take the pressure off you.
Hoarder clearance
in Sevenoaks
We often meet people who have been affected by hoarding – compulsive hoarding and hoarding disorders can be very difficult, and we're here to support you. We can approach property clearance in any way that you need, so you can leave us to it, or be involved in the process throughout. We'll work around you to make sure the process doesn't cause unnecessary stress. As property clearance professionals, we're understanding and experienced – please don't hesitate to contact us if you need assistance with clearing a hoard, as we will be able to help.
Contact
Junk Taxi
Call 020 3092 2961 or email info@junktaxi.co.uk to discuss your house clearance in Sevenoaks. We're ready to handle everything from a single room through to an entire property.