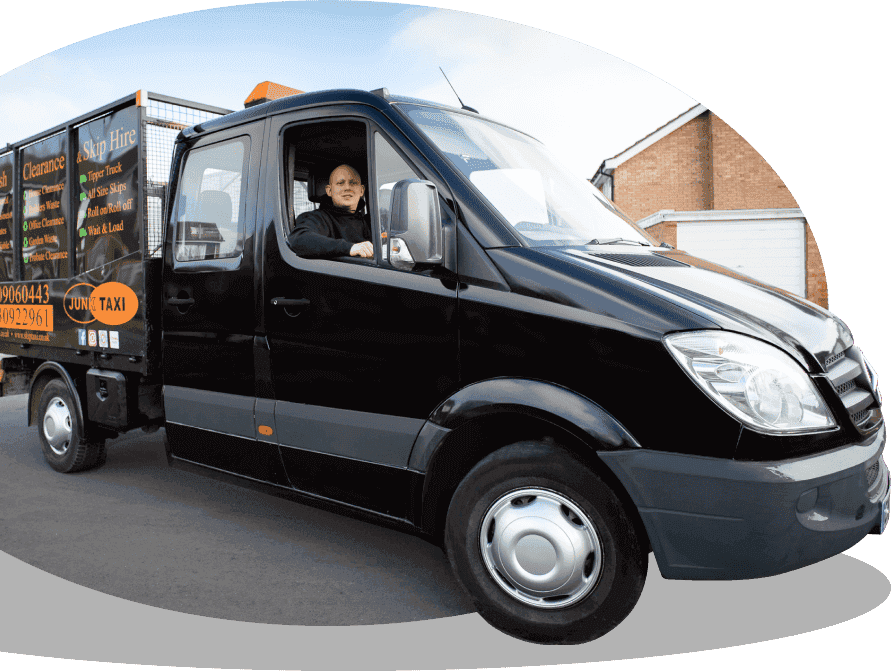 House clearance
in South East London
We are expert providers of house clearance services in South East London, ensuring that you can clear unwanted items, waste and rubbish quickly and cost effectively. We offer complete flexibility and tailor our services to you, so whether you need to clear an entire house or remove individual bulky items, we can help. We cover all SE postcodes and South East London boroughs – just let us know what you need and we can give you a quote. We're licensed waste carriers, removing items responsibly and making sure they are recycled and reused wherever possible.
South East London has an enormous population of 1.1M, so it's no wonder our house clearance services are popular. There are various household waste and recycling centres which you can visit if you live in the area, including Waldo Road reuse and recycling centre in Bromley, Lewisham reuse and recycling centre and Greenwich reuse and recycling centre.
However, it's not always that simple, as moving bulky waste or clearing a whole house often isn't possible without professional vehicles and multiple people to help. That's where we come in. We make sure that house clearance is a simple process for you and we keep our prices low and competitive, so we can assist whenever you need us.
WE CAN OFFER A NUMBER OF
HOUSE CLEARANCE SERVICES IN SOUTH EAST LONDON
These include:
Single room clearance
Probate clearance
Full house clearance
Hoarder clearance
Flat clearance
End of tenancy clearance
Loft clearance
Clearances after spring cleaning
Garage or outbuilding clearance
Garden waste clearance
Clearances ahead of downsizing or moving
Talk to us about house clearance in South East London.
We can answer any questions about our services and provide you with a full quote.
Please call us on 020 3092 2961 or 07709 060 443. Alternatively, you can email info@junktaxi.co.uk.
HEAR FROM OUR HOUSE CLEARANCE CUSTOMERS IN SOUTH EAST LONDON
House Clearance
in South East London
My house in South East London was in desperate need of clearing, and the house clearance service provided exactly that. There was no hassle, and I'm able to enjoy looking around my house now.
Probate Clearance
in South East London
Unfortunately, my mother passed away recently, and so I had to request a probate clearance. The team were efficient and very respectful, which is appreciative.
Loft Clearance
in South East London
I needed a loft clearance for my South East London property to make room for a new bedroom, and the service was well above standard – friendly people and great work.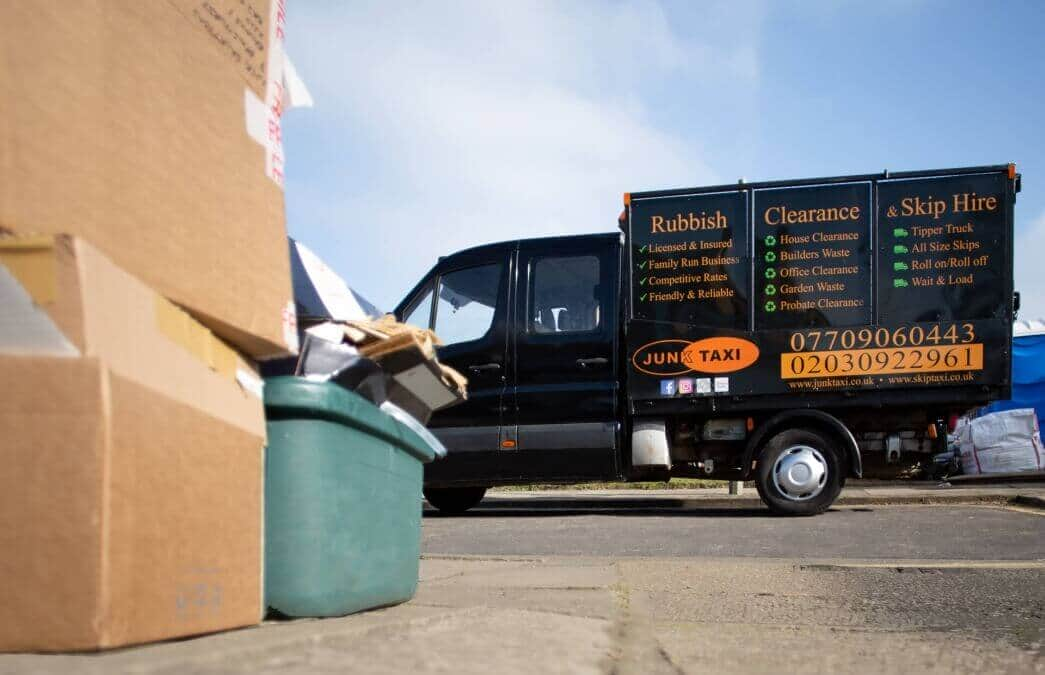 Flat clearance
in South East London
Clearing a flat isn't easy without the help of a professional clearance company. Many areas of South East London have a large proportion of flats, including Bermondsey, Deptford and Walworth. Many buildings often won't have lifts and even if they do, manoeuvring furniture or bulky items in and out of narrow shared hallways can be difficult. We have the experience to clear flats quickly and easily, plus we always operate as a two-person team so that we can move items more efficiently. This means we can deal with clearance jobs of any size, handling them quickly, safely and responsibly.
We're licensed waste carriers and can provide duty of care waste transfer notes where relevant to create a clear audit trail. This is your assurance that we work conscientiously and your items are being handled with care; in our industry, it's very important that we work together to protect the environment and we're committed to recycling wherever we can.
Garage clearance
in South East London
Whether you're spring cleaning, downsizing, you're having a clear out, or you need to get rid of rubble following building work around a garage or outbuilding, we can help. We're licensed waste carriers and can remove any types of waste, making sure it's recycled wherever possible.
A top tip from us: wherever possible, bag small items so that they can be more easily removed. This will make the process quicker and simpler, which means a lower price for you.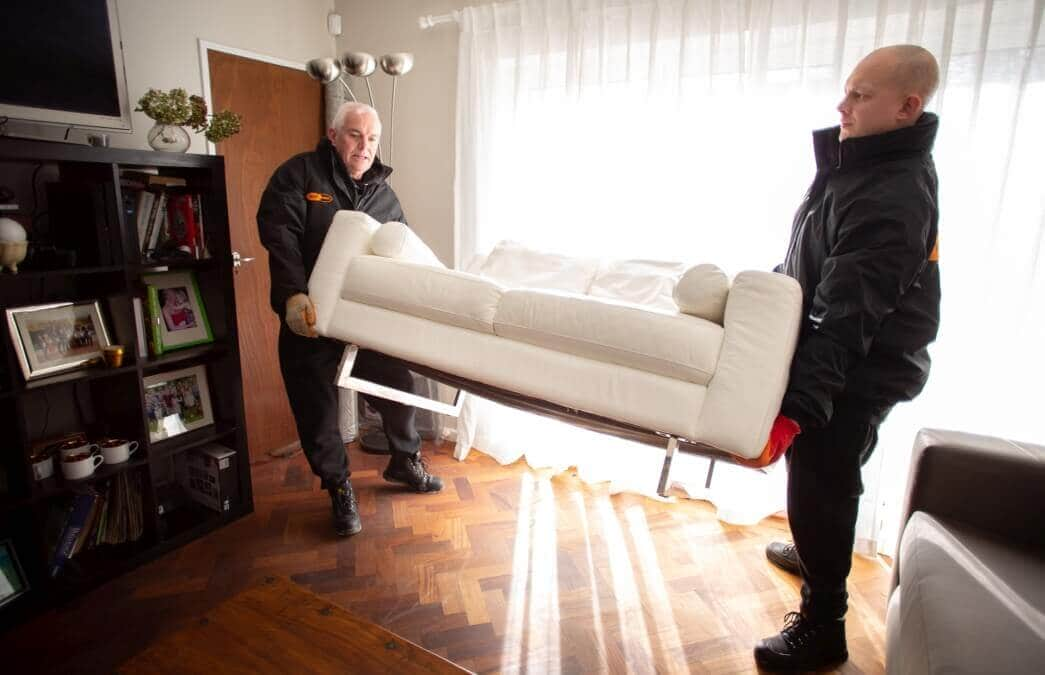 Loft clearance
in South East London
Clearing out your loft and getting rid of unwanted items? We can help, removing items of any size, any shape and any weight with professional care. We regularly move items out of lofts and attics so we're used to clearing waste and moving unwanted items carefully, working around the access that's available. If you want to make loft clearance cheaper, you can take items out of the loft first so they're more accessible. If you'd prefer us to do everything, that's not a problem. Our service will be tailored to you and your requirements.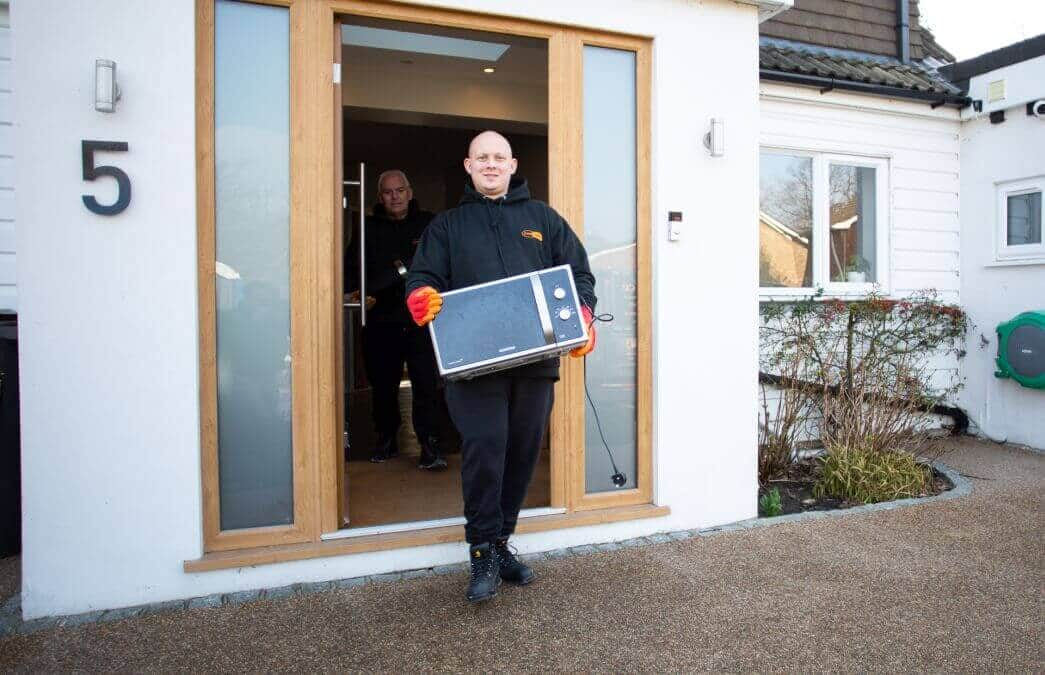 Probate clearance
in South East London
We are here to make the process of probate as simple as possible for you during this difficult time. Our services ensure that you have one less thing to worry about, as we'll take care of contents inside flats or houses that form part of your loved one's estate. We regularly work with people who are going through this process, as well as legal professionals, so we know what is required of us and can get the job done to relieve some of the stress on you. We're committed to recycling wherever possible and we promise to treat all possessions with the respect that your loved one deserves.
Hoarder clearance
in South East London
We can help people affected by hoarding, many of whom have a hoarding disorder. The sad reality is that many people are compulsive hoarders, which is a difficult situation to deal with, as letting go of items can be incredibly difficult. As house clearance professionals, we can lend a hand, working efficiently yet sensitively while recognising the needs of our customer. Whether you've been affected by hoarding yourself, or you are interested in our services for a friend, relative, client, or someone else you know, we'd be very happy to talk to you. We can discuss the processes that we use and talk about your options, working at a pace that is comfortable to avoid anxiety.
Contact
Junk Taxi
Call 020 3092 2961 or 07709 060 443 to discuss your house clearance in South East London. Alternatively, email info@junktaxi.co.uk. We're ready to handle everything from a single room through to an entire property.