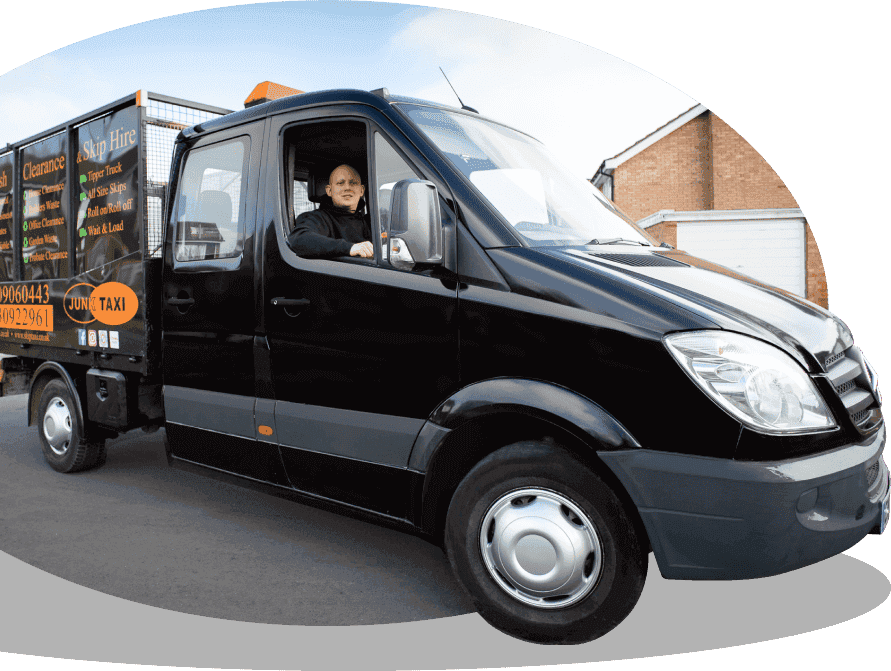 House clearance
in South London
We're Junk Taxi, expert providers of house clearance services in South London. Our services ensure that you can clear waste, rubbish and any unwanted items conveniently and cost effectively – we work flexibly and tailor our services to make sure they meet your needs. We can provide anything from a full house clearance, to removing bulky items, to clearing individual rooms or lofts. We're licensed waste carriers, meaning that we deal with all items responsibly and are fully committed to recycling wherever possible. There's always an audit trail, so you know where your items have been taken and that they have been looked after by a professional and responsible company.
We can cover all South London postcodes and areas – there are more than 2.8M people in the area, so we often find our services are in demand. While South London has many waste disposal centres, such as Lambeth Household Recycling Centre, Kingston Household Reuse and Recycling Centre, and Waldo Road Reuse and Recycling Centre, Bromley, it's never easy to deal with large items alone. We can help, ensuring that you receive an efficient and professional service. We always operate with a team of two so that we can move large items easily, and we make sure our costs are reasonable so that our services are accessible for everyone.
WE CAN OFFER A NUMBER OF
HOUSE CLEARANCE SERVICES IN SOUTH LONDON
These are some of the most popular:
Single room clearance
Probate clearance
Full house clearance
Hoarder clearance
Flat clearance
End of tenancy clearance
Loft clearance
Clearances after spring cleaning
Garage or outbuilding clearance
Garden waste clearance
Clearances ahead of downsizing or moving
Talk to us about house clearance in South London.
Feel free to ask any questions you have about our services, and let us provide you with a full quotation for the work you require.
Please call us on 020 3092 2961 or 07709 060 443. Alternatively, you can email info@junktaxi.co.uk.
HEAR FROM OUR HOUSE CLEARANCE CUSTOMERS IN SOUTH LONDON
House Clearance
in South London
I requested a house clearance for my South London property and haven't looked back – with a quick turn around and friendly faces I'll be sure to call again.
Probate Clearance
in South London
After the passing of my father, it was my responsibility to request a probate clearance. Overall, there were friendly people who carried out the job respectively.
Loft Clearance
in South London
We've recently decided to remove a lot of unwanted goods from our loft in South London, and after our loft clearance we've got a lovely clean space to renovate!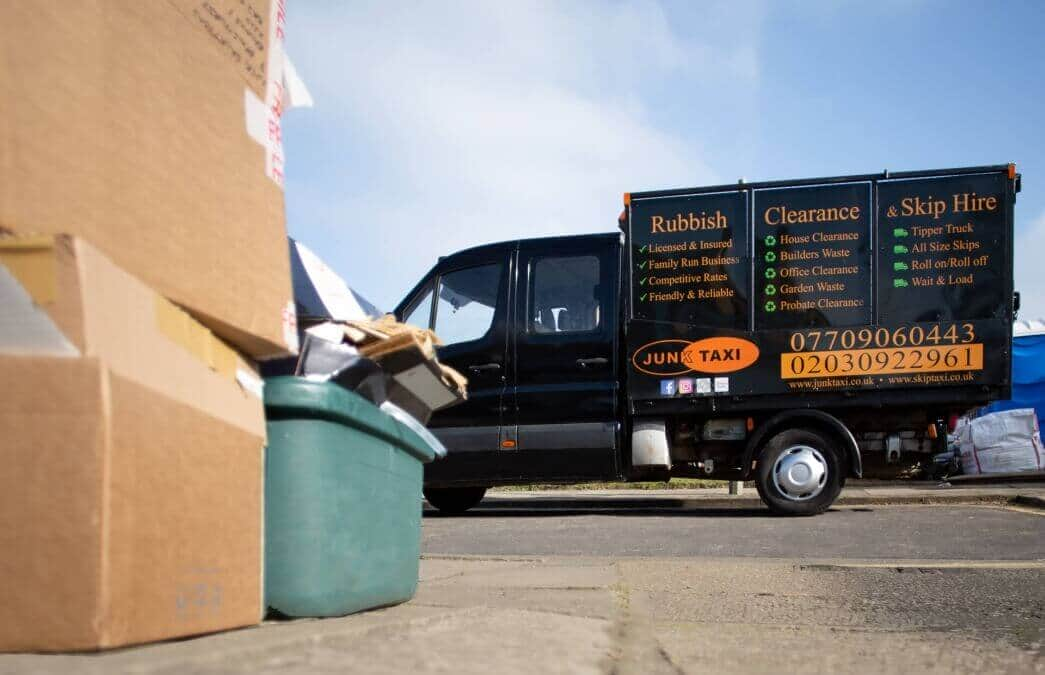 Flat clearance
in South London
Flat clearance is not an easy undertaking, even if you have the convenience of a lift within the building. Hallways can be tight and moving items through communal spaces can be tricky. Plus, it can be difficult not to cause damage to walls, doorways and ceilings if you need to clear bulky items.
We often work with customers living in South London flats – areas such as Balham, Tooting, Earlsfield, Stockwell, Wimbledon, Colliers Wood and Penge are all popular locations. We can deal with jobs of any size, whether you need to move bulky items of furniture, you have large amounts of builders' waste following building work, or you're clearing out a whole flat. With a two-person team attending every job, we are prepared to remove any amount of waste, and items large and small. Our service is quick and efficient and we'll handle all items with care.
Garage clearance
in South London
Having a garage clear out in South London? It's always refreshing to get rid of unwanted items and waste, but it can be tricky knowing what to do with it. We can clear your garage for you, handling all waste carefully and professionally. Many of our customers are downsizing, moving house, or are converting their garage or outhouse, and need the space to be cleared efficiently for them. We'll be more than happy to help, whatever the situation.
Top tip: if you want a fast, low-cost service, please bag up smaller items where possible. This makes the process much quicker and simpler.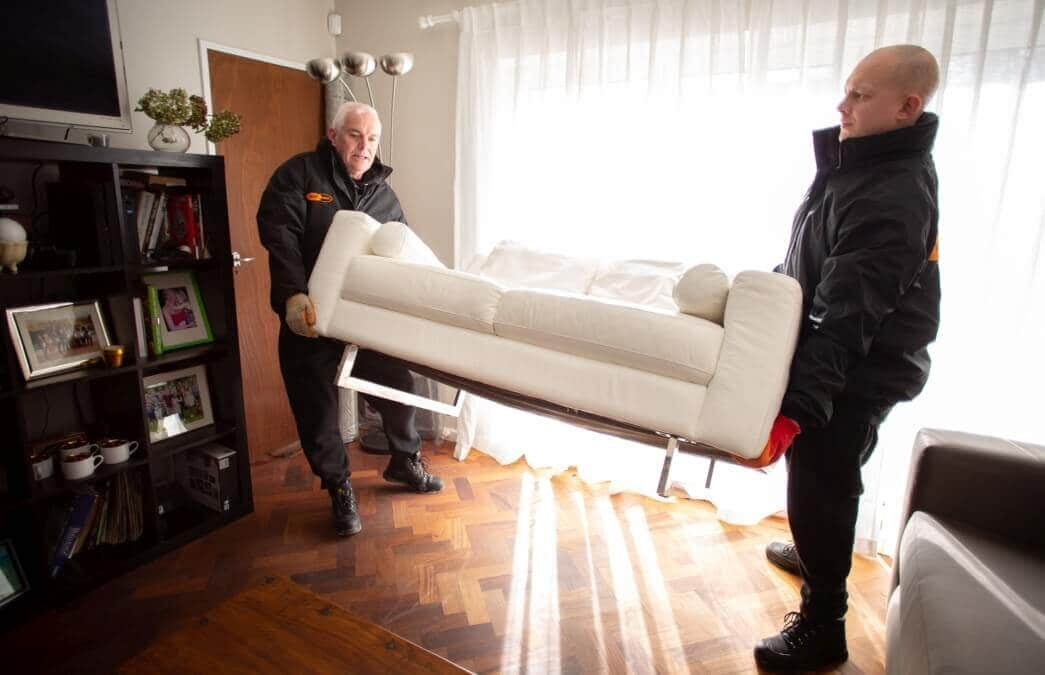 Loft clearance
in South London
Looking to clear out your loft? We regularly help South London customers to get rid of unwanted items from their lofts, removing objects and furniture of any size. We are used to moving items out of lofts and attics, working carefully, safely and professionally. If you're able to remove items yourself so we can take the away easily, the service will be cheaper. If you'd like us to take care of everything, that's not a problem. We'll ensure that the loft clearance process is simple and safe.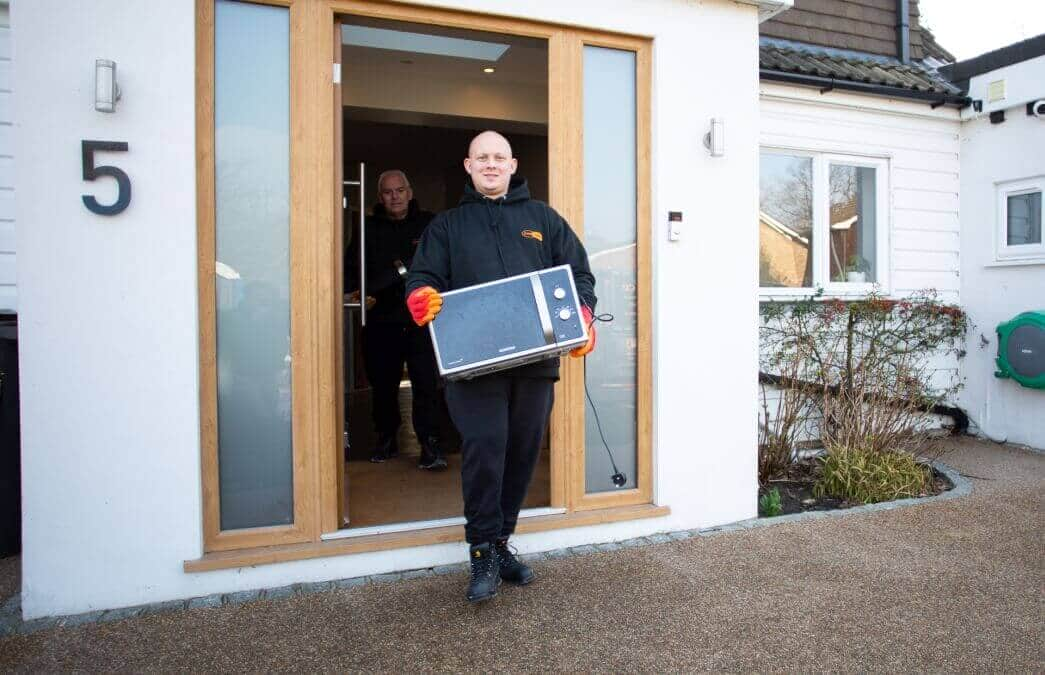 Probate clearance
in South London
We understand that probate is a difficult thing to go through, both in terms of the emotional toll and the complicated processes involved. We're here to help, taking some of the stress away at this difficult time. By getting a professional to take care of house or flat clearance during the probate process, you'll have one less thing to worry about – and we know it can be upsetting having to sort through a loved one's possessions. We regularly work with people going through probate, as well as legal professionals and estate agents; we are sensitive in our approach, making sure we're here to support you in any way we can.
Hoarder clearance
in South London
Hoarding disorders are more common than we often realise and many people can be affected by compulsive hoarding behaviours. We've worked with people directly affected by hoarding, as well as friends, relatives and professionals, ensuring that we approach these types of projects with care and sensitivity.
We are proactive and efficient, but also understand if you want to take your time. For many of our customers dealing with hoarding, it's reassuring to know we deal with all items professionally and responsibly. We recycle and reuse wherever possible, making sure items can be put to good use – we never, ever dismiss them as 'rubbish'.
Contact
Junk Taxi
Call 020 3092 2961 or 07709 060 443 to discuss your house clearance in South London. Alternatively, email info@junktaxi.co.uk. We're ready to handle everything from a single room through to an entire property.