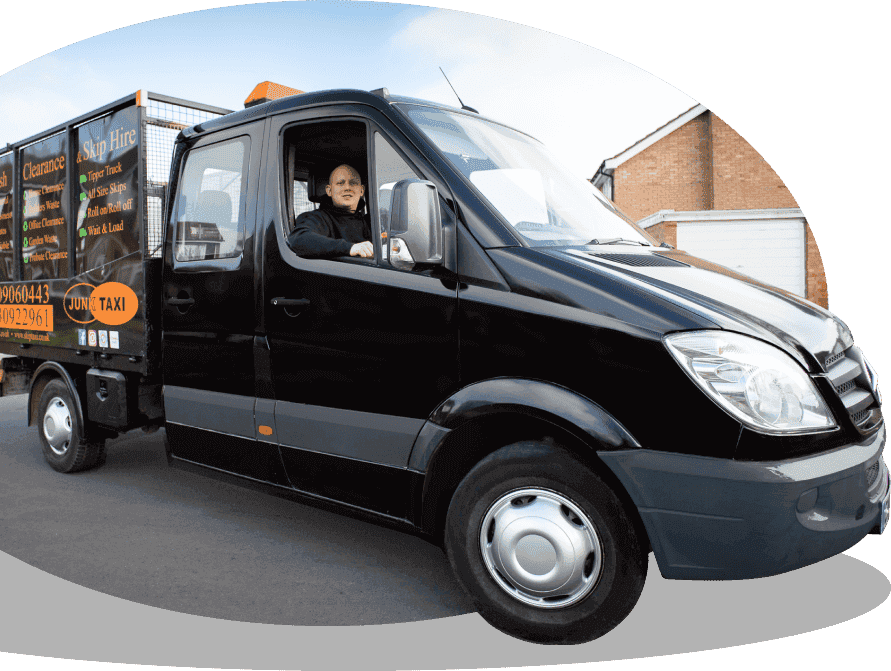 House clearance
in Streatham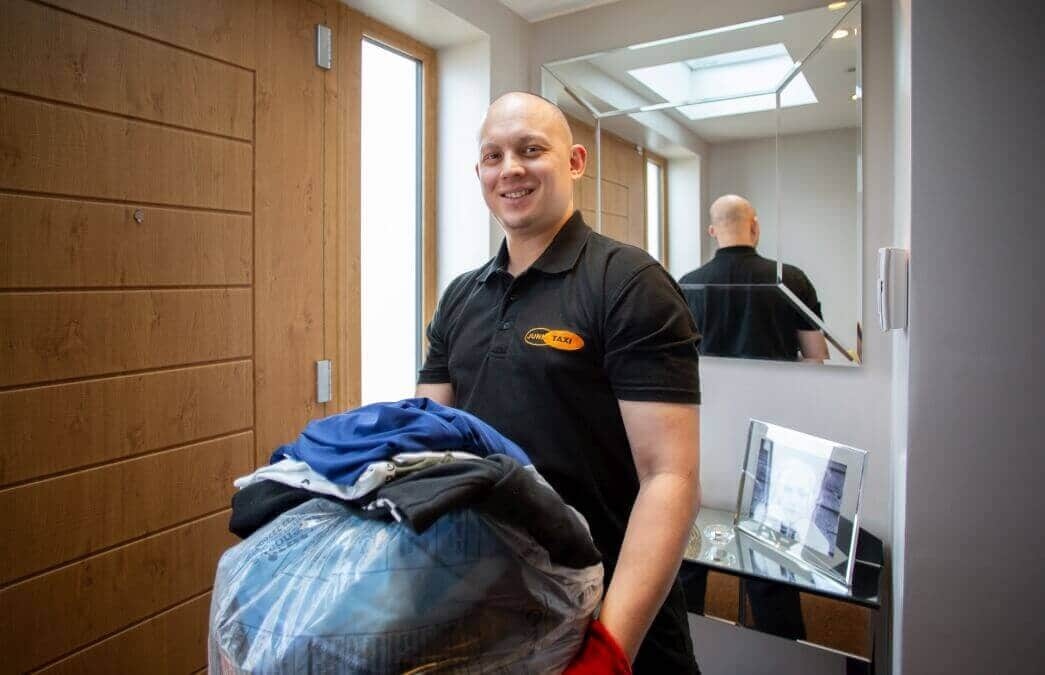 We are Junk Taxi, providing professional, low-cost house clearance in Streatham, South London. We offer you flexibility in our approach, making sure we can meet all your needs with our house clearance services. Whether you have individual items to dispose of or you need to clear a full property, we are the team to call. Some of the items we regularly remove as part of a clearance include:
Rubbish
Waste
Furniture
Heavy items
Appliances
White goods
Builders' waste
Garden waste
Waste Carrier
Licensed
At Junk Taxi, we keep our standards high and our prices low. We're licensed waste carriers, which is your assurance that we operate legally and professionally. All waste will be taken to designated waste transfer stations and you will receive a duty of care waste transfer note. We recycle wherever we possibly can – we're committed to looking after the planet.
If you're a Streatham resident, you can visit the Lambeth Vale Street Household Waste and Recycling Centre or the Smugglers Way Household Waste and Recycling Centre in Wandsworth. However, this won't help you if you have large amounts of waste to dispose of, or bulky items that are difficult to transport. We can provide an efficient and cost-effective alternative, collecting items directly from your property and disposing of them for you. We always send along a two-person team, so we can deal with loads of all sizes.
WE CAN OFFER A NUMBER OF
HOUSE CLEARANCE SERVICES
Some of the most popular house clearance services we provide in Streatham include:
Single room clearance
Full house or flat clearance
Loft clearance
Garage clearance
Clearances ahead of downsizing
Clearances related to probate
Clearances for people affected by compulsive hoarding
End of tenancy clearance
Spring cleaning
Garden waste clearance
Talk to us about house clearance in Streatham. Feel free to ask any questions you have about our services, and let us provide you with a full quotation for the work you require. Please call 020 3092 2961 or email info@junktaxi.co.uk.
House Clearance
in Streatham
My flatmates and I are trying to have found a new place to live, and so we needed to remove our belongings from the old flat. We used this company to arrange a house clearance, and we had an appointment in no time. Overall great work and customer service.
Probate Clearance
in Streatham
Unfortunately, my grandfather passed away recently and left behind a large house in Streatham for the family to share. Instead of splitting the house, we decided to sell it and share the money, so we requested a probate clearance to remove his belongings. The whole process was fast, but all the staff were understanding of the situation. Great work.
Loft Clearance
in Streatham
My partner and I are converting our basement into a swimming pool area, and to store everything which was there we needed to clear the loft out. Great service and easy arrangements means this company was a great choice for us!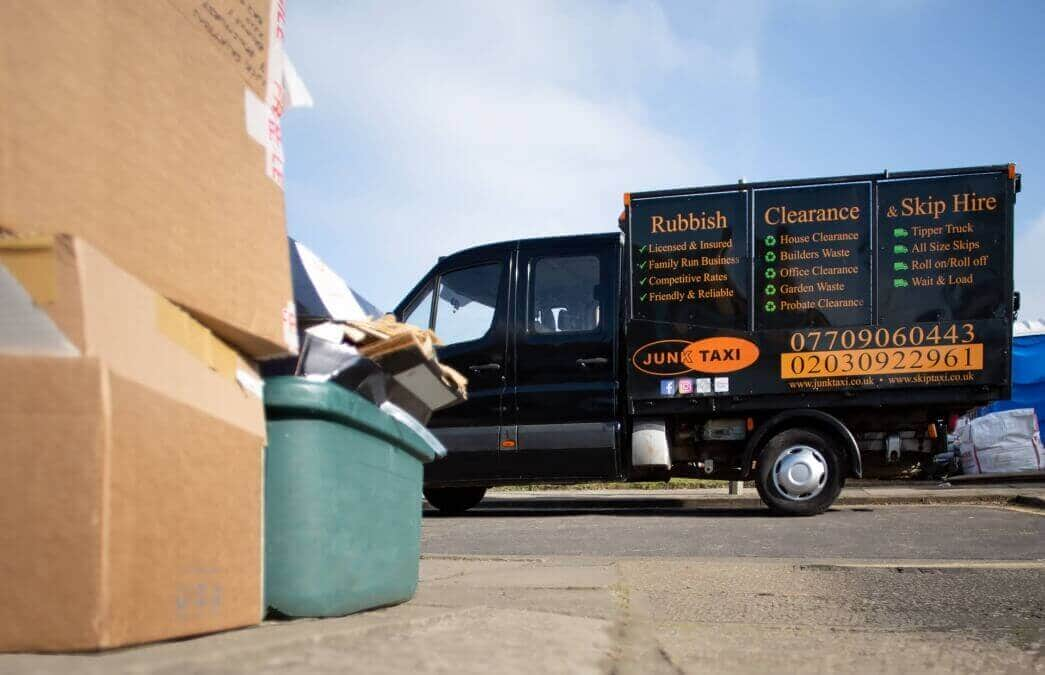 Flat clearance
in Streatham
Clearing a flat is particularly challenging. There are stairs, shared entrances, communal areas to carry items through, and often, there are no lifts in the building either. Causing damage when moving items could cost you a lot in repairs, so it can be a stressful process. Why not ask us to help? We're property clearance professionals and will look after your building at all times while clearing unwanted items quickly.
There are many flats in Streatham, including those on Leigham Vale, Fallsbrook Road and Campbell Close. Wherever your property is located in Streatham, we will be happy to help with your flat clearance service.
Garage clearance
in Streatham
If you're looking for garage clearance services in Streatham, we would love to help. We can help you clear away many years of rubbish that has built up in your garage – it's all too easy for waste to accumulate over time. We often work with people who are moving house or converting their garages, clearing waste quickly and easily.
We have one tip for you before we arrive – please bag up smaller items to keep them together. This will help to keep costs down by making the clearance quicker and simpler for us. We're always looking for ways to keep costs down for you.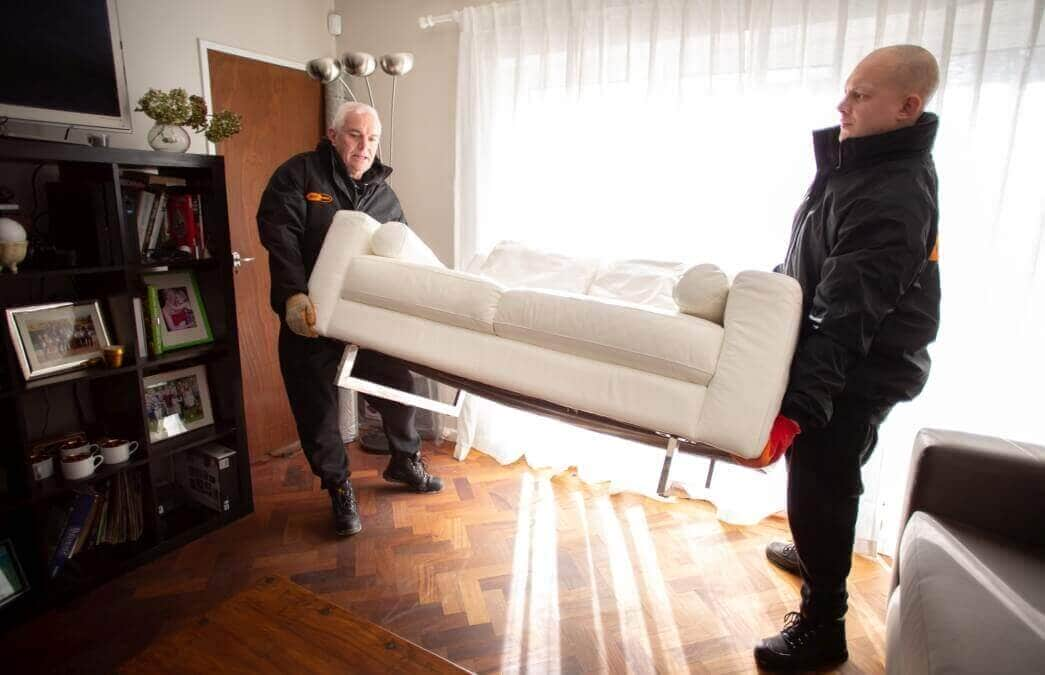 Loft clearance
in Streatham
Are you looking for a way to clear rubbish and unwanted items out of your loft? Ask for our assistance – we'll work quickly, safely and professionally, giving you back storage space overhead. If you have a lot of items to move or you need to clear your loft before moving house, we'll ensure your clearance is a simple and stress-free process. We can also clear lofts for people who are having a loft conversion – this is a popular choice in Streatham, especially around Streatham Common and Streatham High Road where there are lots of period properties. Whatever you need, we'll adapt to you.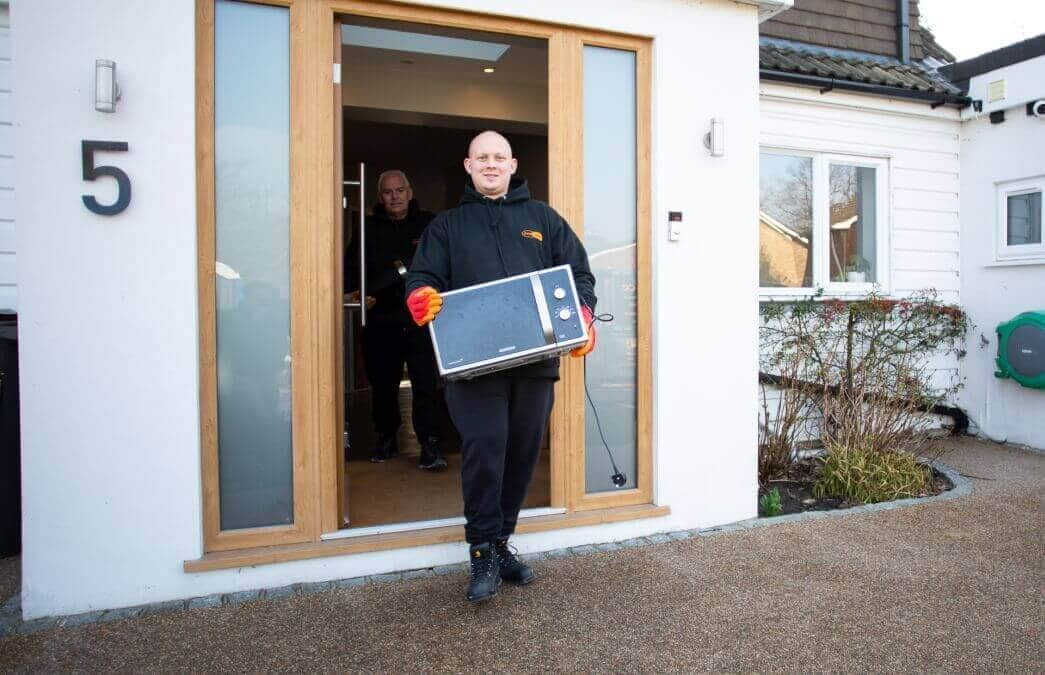 Probate clearance
in Streatham
Probate is challenging for many reasons – it can be a complex, emotionally-draining process. We understand the toll it can take on you, having completed many probate property clearances. We work with property owners, people who are dealing with an estate, and professionals like lawyers and estate agents, ensuring all needs are met and we can help in the way that's most useful for you. If this means completing the clearance quickly and efficiently, that's not a problem. If this means involving you in the process so you can make decisions about a loved one's possessions, we will be happy to accommodate you.
Hoarder clearance
in Streatham
As property clearance professionals, we often meet people who are affected by hoarding. If you've accumulated a hoard at your property, or you're supporting someone else who has, please talk to us. A whole hoard is difficult to clear without help – we can lend a hand and oversee the process professionally, adapting to meet all your needs and requirements throughout.
We know all too well that hoarding disorders and compulsive hoarding can affect anyone. We can work at a pace that suits you and involve you in the clearance process if this is what you would prefer. You can always rely on us if you need help clearing a hoard.
Contact
Junk Taxi
Call 020 3092 2961 or email info@junktaxi.co.uk to discuss your house clearance in Streatham. We're ready to handle everything from a single room through to an entire property.