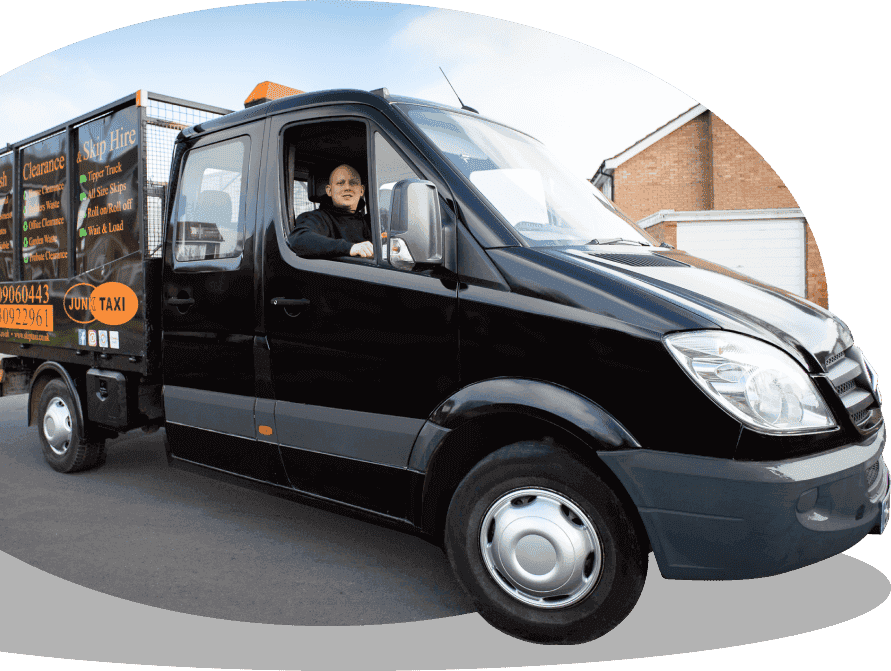 House clearance
in Sydenham
Your local
Sydenham house clearance company
Looking for an affordable house clearance service in Sydenham? Junk Taxi is the company to call. We pride ourselves on providing great value for money without compromising on quality. We can take care of all your waste disposal needs quickly and with minimum fuss! Whether you need help moving home or simply want some extra space by getting rid of clutter, our house clearance service in Sydenham is what you need. We make an effort to dispose of your waste responsibly, aiming to recycle 90% of what we collect.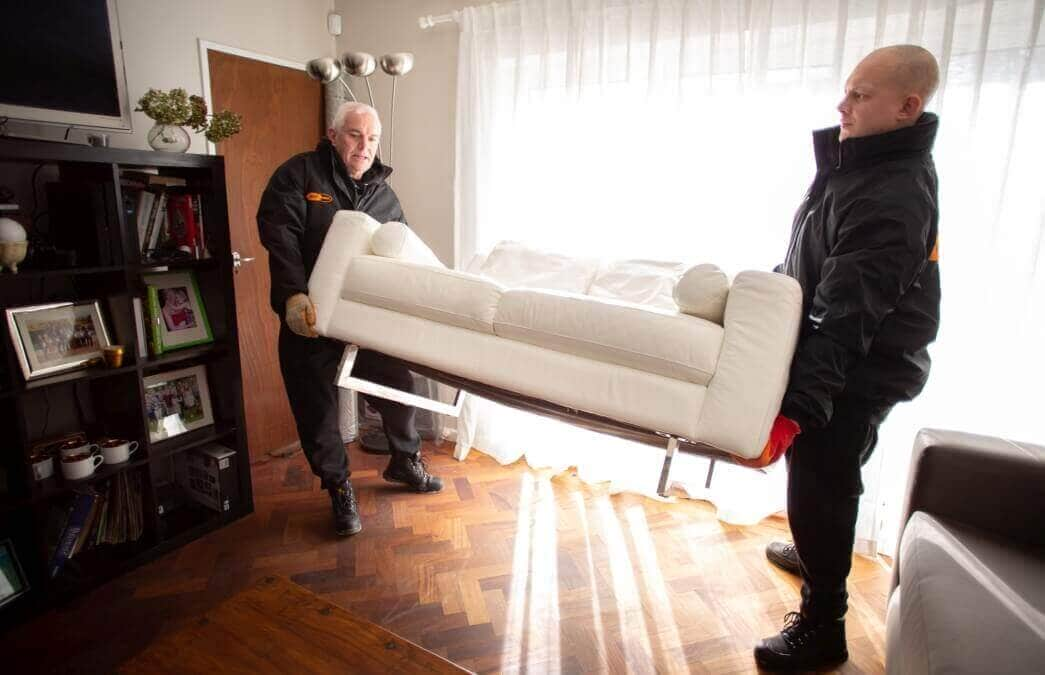 House clearance prices in
Sydenham
We will always provide an honest quote based on the amount of waste that needs removing. Our transparent approach ensures no hidden fees are added at any point during your home clearance process in Sydenham. We take care of everything from start to finish when it comes to clearing out your home in Sydenham, so there's nothing else you need worry about! Our pricing guide will let you estimate the cost of your collection, which varies on the amount of waste you would like us to take. We have an honest approach, our customers always come first.
Minimum load | £40 plus VAT
Up to 1 cubic yard
5 minutes labour time
50kg maximum weight
Mini load | £60 plus VAT
1 cubic yard
10 minutes labour time
100kg maximum weight
1/4 load | £90 plus VAT
3 cubic yards
15 minutes labour time
250kg maximum weight
1/3 load | £120 plus VAT
4 cubic yards
20 minutes labour time
350kg maximum weight
1/2 load | £160 plus VAT
6 cubic yards
30 minutes labour time
500kg maximum weight
3/4 load | £200 plus VAT
9 cubic yards
45 minutes labour time
750kg maximum weight
Full load | £260 plus VAT
12 cubic yards
60 minutes labour time
1000kg maximum weight
Extra time
You will be charged £1 plus VAT for every additional minute of labour time
Additional weight
You will be charged 18p plus VAT per kg for additional weight
Fridges
You will be charged £30 plus VAT if your load includes a fridge
Mattresses
You will be charged £20 plus VAT for each mattress included in your load
Get a house clearance quote in
Sydenham
Junk Taxi provides affordable house clearance services throughout Sydenham. Why not claim your quote by calling on 020 3092 2961 or 07709 060 443. Email info@junktaxi.co.ukor fill out our contact form for a member of our team to get back to you.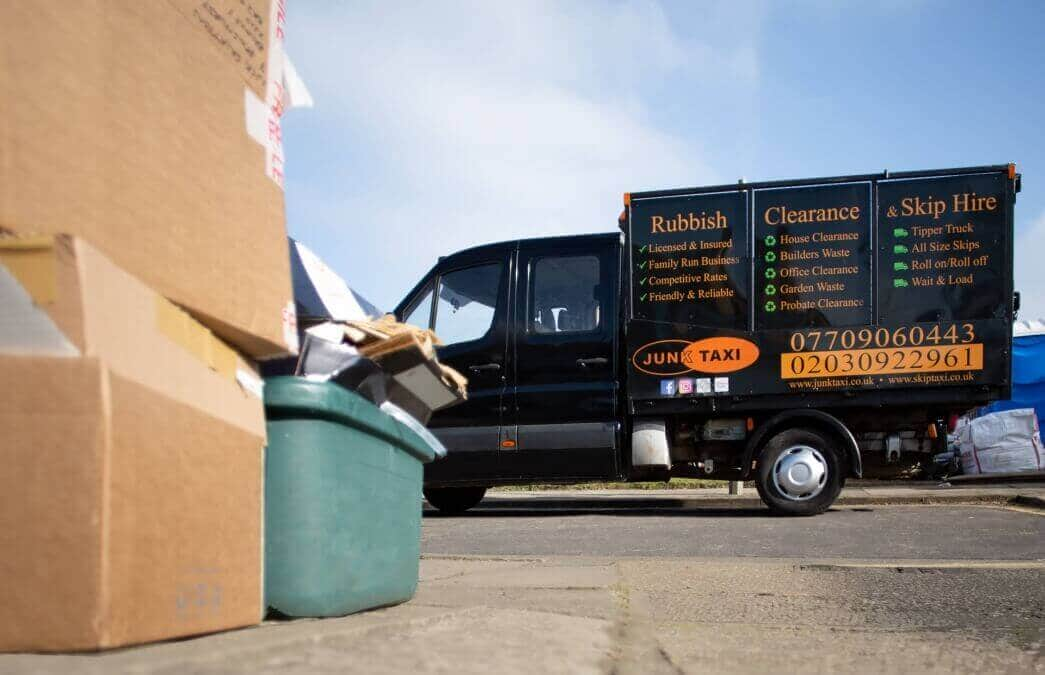 Book your house clearance quote in
Sydenham
We make things easier for you. Booking our house clearance services in Sydenham is the easiest thing you'll do all week. Contact our team and we will be able to have a chat with you about what needs clearing from your Sydenham home. Our team will visit your property and give you a quote for your house clearance. Once this price is confirmed by you, the only thing left for us to do is load up all the waste into our van before driving away! Your tidy home awaits…
Your questions for house clearance in
Sydenham
Allow us to answer some of your burning questions about your house clearance in Sydenham.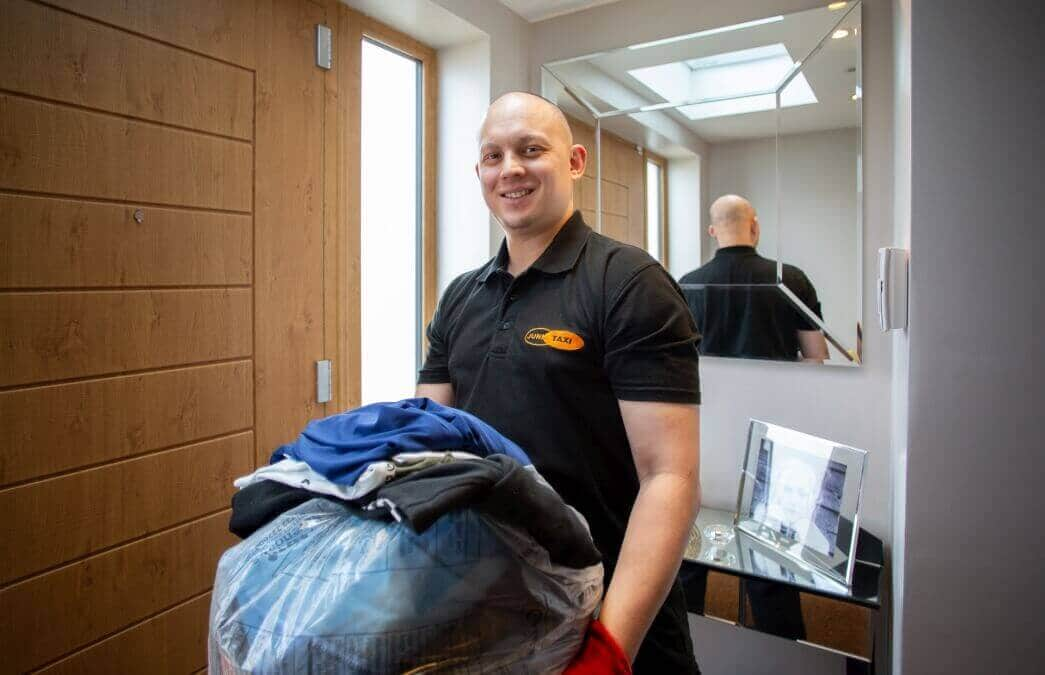 We are Junk Taxi, offering flexible, professional house clearance in Sydenham. Whether you need to dispose of individual bulky objects or you're clearing out a whole house, we can lend a hand. Some of the objects we regularly help our customers clear are:
Rubbish
Waste
Appliances
Furniture
Heavy items
White goods
Builders' waste
Garden waste
We keep our prices low and our standards high, making house clearance services accessible for everyone. We're licensed waste carriers, meaning we can remove domestic rubbish of all kinds, as well as commercial waste (such as builders' waste). To gain a waste carriers' licence, we've had to meet rigorous standards: this is your assurance that we work safely, carefully and professionally, all while protecting the environment.
Depending on where you're based in Sydenham, you can use recycling sites in Bromley or the Lewisham Reuse and Recycling Centre. These might not be easy to access, though, and you may find that you can't transport items easily on your own. That's where we come in: ask us to help with your house clearance as a cost-effective, simple alternative. We always send along a two-person team so we can deal with any objects of any size.
WE CAN OFFER A NUMBER OF
HOUSE CLEARANCE SERVICES IN SYDENHAM
Some of the most popular house clearance services we provide in Sydenham include:
Single room clearance
Full house or flat clearance
Loft clearance
Garage clearance
Clearances ahead of downsizing
Clearances related to probate
Clearances for people affected by compulsive hoarding
End of tenancy clearance
Spring cleaning
Garden waste clearance
Talk to us about house clearance in Sydenham. Feel free to ask any questions you have about our services, and let us provide you with a full quotation for the work you require. Please call 020 3092 2961 or email info@junktaxi.co.uk.
HEAR FROM OUR HOUSE CLEARANCE CUSTOMERS IN SYDENHAM
House Clearance
in Sydenham
We're renovating the kitchen at our house in Sydenham at the moment, so we needed to clear the old one out. Even though the appliances were fastened down the staff managed to get everything up and out of the house, giving us the chance for our dream kitchen. Thank you!
Probate Clearance
in Sydenham
Due to the pandemic, my aunt has sadly passed away in her home in Sydenham. This company was very helpful in transporting her belongings in an appropriate matter, so thank you very much.
Loft Clearance
in Sydenham
My partner and I are moving out, and we had too much stuff to take with us in the mover's van. We arranged a loft clearance to take care of the extra items, and it was so easy once we made the call. Really good customer service, and our belongings were removed in no time at all.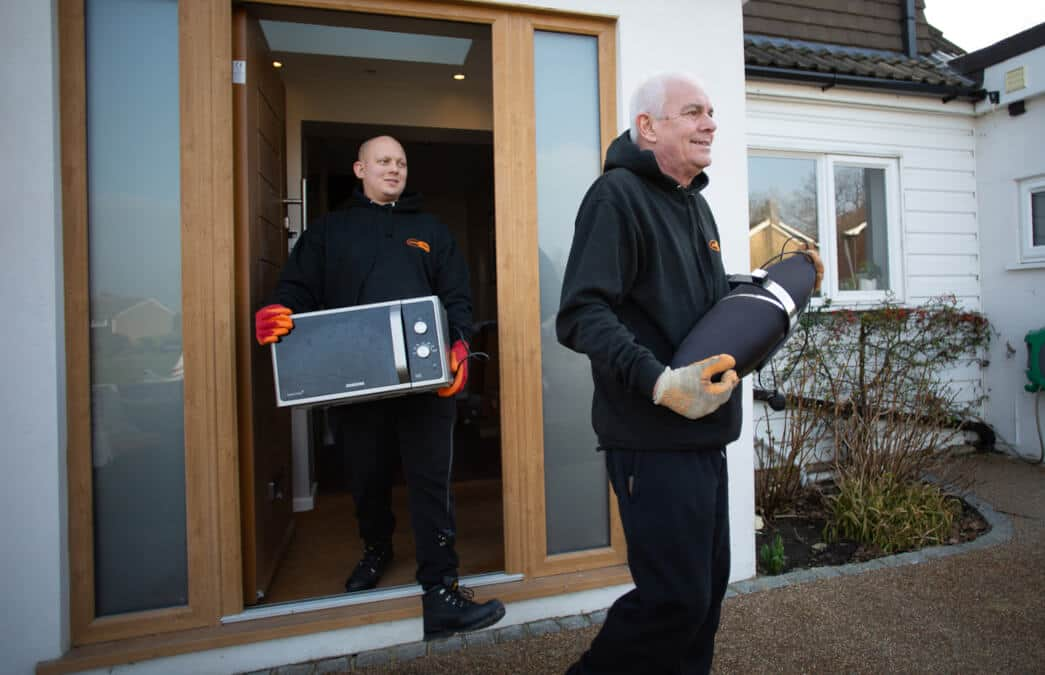 Flat clearance
in Sydenham
Clearing a flat is always tricky, with staircases to navigate, communal hallways and shared entrances. Causing damage in any of these areas might mean a large repair bill, so many people choose a professional flat clearance service instead. Talk to use and we can tell you more about how we can support you with clearing your flat, all while protecting your property.
There are many flats in the Sydenham area – whether you live in a flat on Westwood Hill, Newlands Park, Peak Hill Avenue, or anywhere else at all in this large area of South East London, we can help with your property clearance. We also work with landlords and property managers, meeting the needs of each individual customer.
Garage clearance
in Sydenham
If you're looking for garage clearance services in Sydenham, talk to us. We work with many people who want to free up some storage space. Maybe you're moving house and need to clear all items out of your garage (we know just how much rubbish can build up over the years!) Or maybe you're having some building work completed and you need to move some large, bulky objects. Whatever you need, let us know.
Our one top tip is to bag up smaller items before we arrive – this will help to keep costs down by making the clearance process quicker and simpler.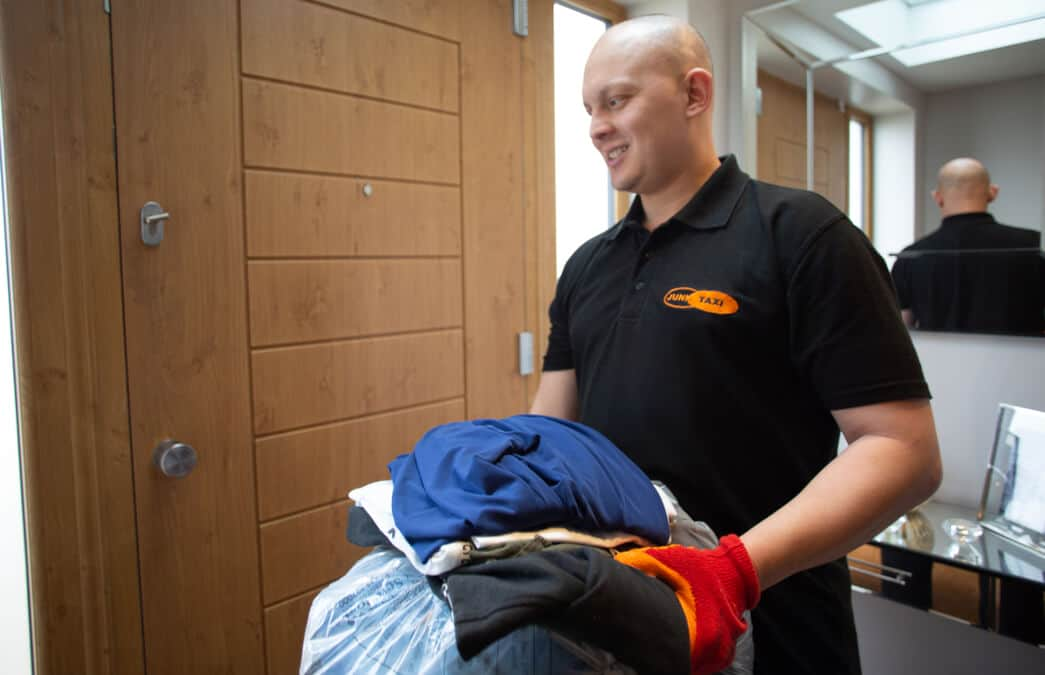 Loft clearance
in Sydenham
Do you want to free up space in your loft? Ask the team at Junk Taxi to help. We can take away any unwanted items from your loft space, either removing it ourselves, or collecting it from a more accessible location if you'd like to sort and move items beforehand (this can make the clearance cheaper too). Many of our customers are moving house and need to clear their lofts; others are having a loft conversion, which is a popular option in Sydenham. Some just want to get back their storage space after collecting many unwanted items over the years. Whatever you want, chat with our team.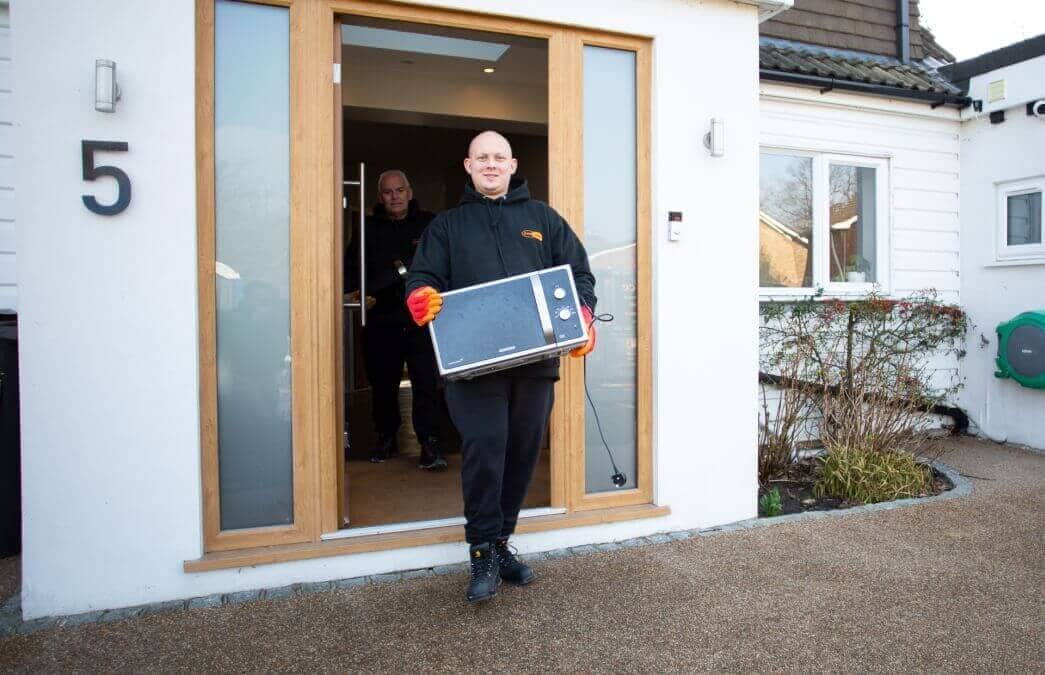 Probate clearance
in Sydenham
We are property clearance professionals and have supported many people who are going through probate. When dealing with a loved one's estate, sorting through their possessions can be particularly troubling – we can help take the pressure off you, with proactive, reliable house clearance services. We work independently when needed, or can involve you in the process as much as you need.
If you're a solicitor, lawyer or estate agent, we'll also be happy to work with you or to work directly with your clients. We operate as needed to provide tailored support for anyone going through probate.
Hoarder clearance
in Sydenham
We can help you clear a hoard from any type of property, something that's incredibly difficult to tackle alone without the support of an experienced team. As house clearance professionals, we meet many people affected by hoarding disorders and compulsive hoarding, as well as family members and other people who are involved in the property clearance process. We'll adapt to meet your needs in full, working at a pace that's comfortable for you. Ultimately, our services help you clear a hoard efficiently, while we also work with compassion and understanding to make sure all your needs are met.
Contact
Junk Taxi
Call 020 3092 2961 or email info@junktaxi.co.uk to discuss your house clearance in Sydenham. We're ready to handle everything from a single room through to an entire property.