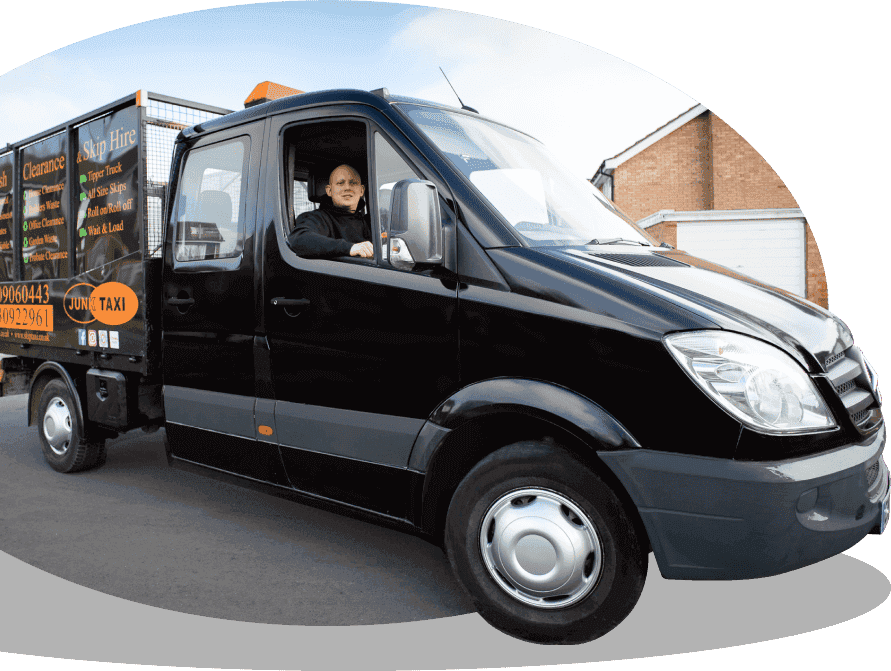 House clearance
in Welling
Your local
Welling house clearance company
Sometimes, it can be a mystery knowing how to dispose of your household waste. That's why we offer a professional service that will make life easier for you in Welling. Our team of trained professionals are here to help you with all aspects of your house clearance, whether that's removing old furniture or clearing away waste from your home. Don't spend hours trying to do this yourself – let our experienced staff take care of everything for you! We have been providing a quality service throughout Welling for years– we know how to dispose of your items responsibly and safely.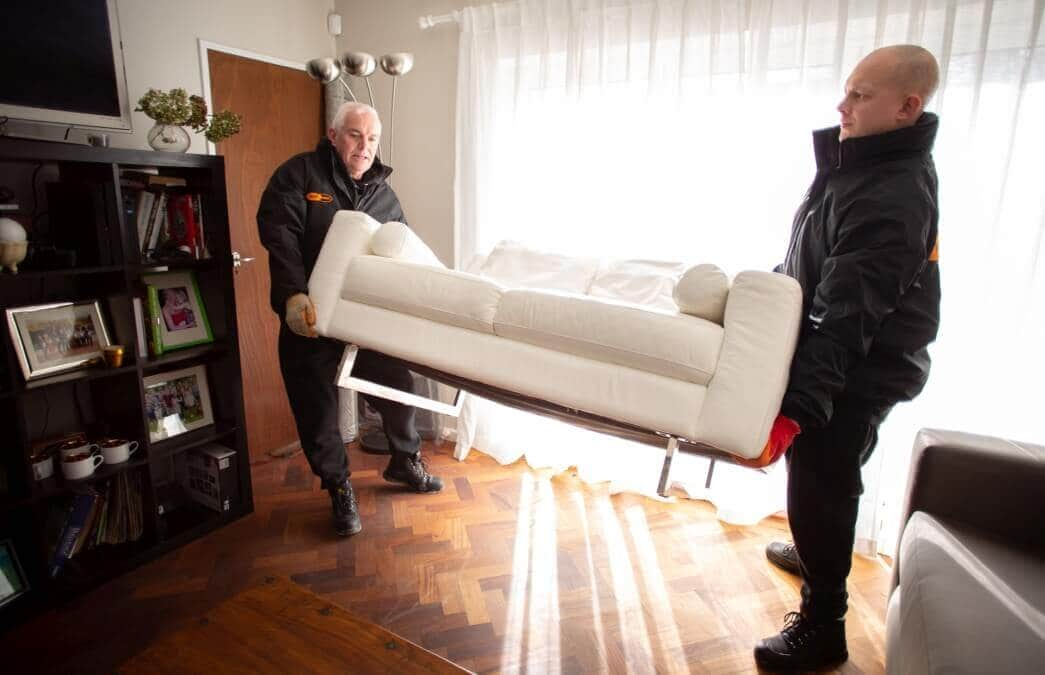 House clearance prices in
Welling
Our house clearance prices often depend on how many items you have for us to take away. That's why every collection will have a different price. Our prices are completely fair, we recommend the cost-effective route so that your service in Welling doesn't break the bank. We can collect anything, from a single bin bag of items to a full truck load of your old furniture. Our transparent approach will mean that you will benefit from a cost-effective service.
Minimum load | £40 plus VAT
Up to 1 cubic yard
5 minutes labour time
50kg maximum weight
Mini load | £60 plus VAT
1 cubic yard
10 minutes labour time
100kg maximum weight
1/4 load | £90 plus VAT
3 cubic yards
15 minutes labour time
250kg maximum weight
1/3 load | £120 plus VAT
4 cubic yards
20 minutes labour time
350kg maximum weight
1/2 load | £160 plus VAT
6 cubic yards
30 minutes labour time
500kg maximum weight
3/4 load | £200 plus VAT
9 cubic yards
45 minutes labour time
750kg maximum weight
Full load | £260 plus VAT
12 cubic yards
60 minutes labour time
1000kg maximum weight
Extra time
You will be charged £1 plus VAT for every additional minute of labour time
Additional weight
You will be charged 18p plus VAT per kg for additional weight
Fridges
You will be charged £30 plus VAT if your load includes a fridge
Mattresses
You will be charged £20 plus VAT for each mattress included in your load
Get a house clearance quote in
Welling
Why not get a quote for your house clearance in Welling? Just give us a call on 020 3092 2961 or 07709 060 443 or email us at info@junktaxi.co.uk for more information. You can also complete our contact form and we will get back to you!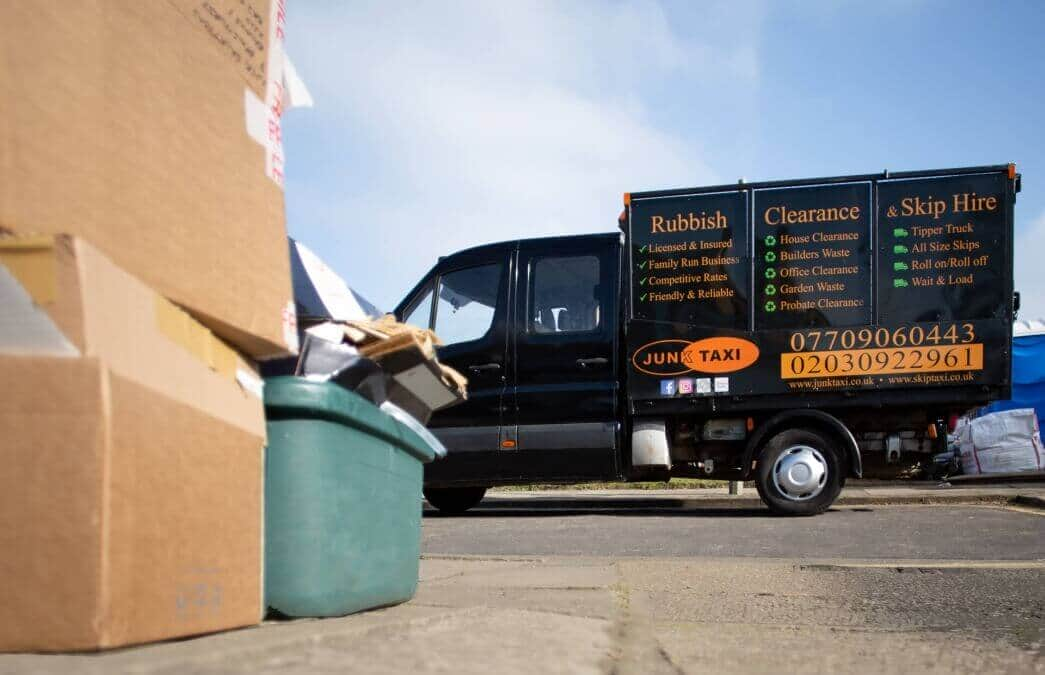 Book your house clearance quote in
Welling
We understand that sometimes you may need someone who will help you clear your house in Welling with care and sensitivity, which is why we offer such an efficient service. Our team will do all of the hard work for you, which is just one of the reasons why you should book your house clearance quote today! Just contact us and arrange a time that suits you. We will pay you a visit at your Welling home, and agree on the price. Once this is all done, expect your house clearance to begin straight away!
Your questions for house clearance in
Welling
Allow us to answer some of your burning questions about your house clearance in Welling.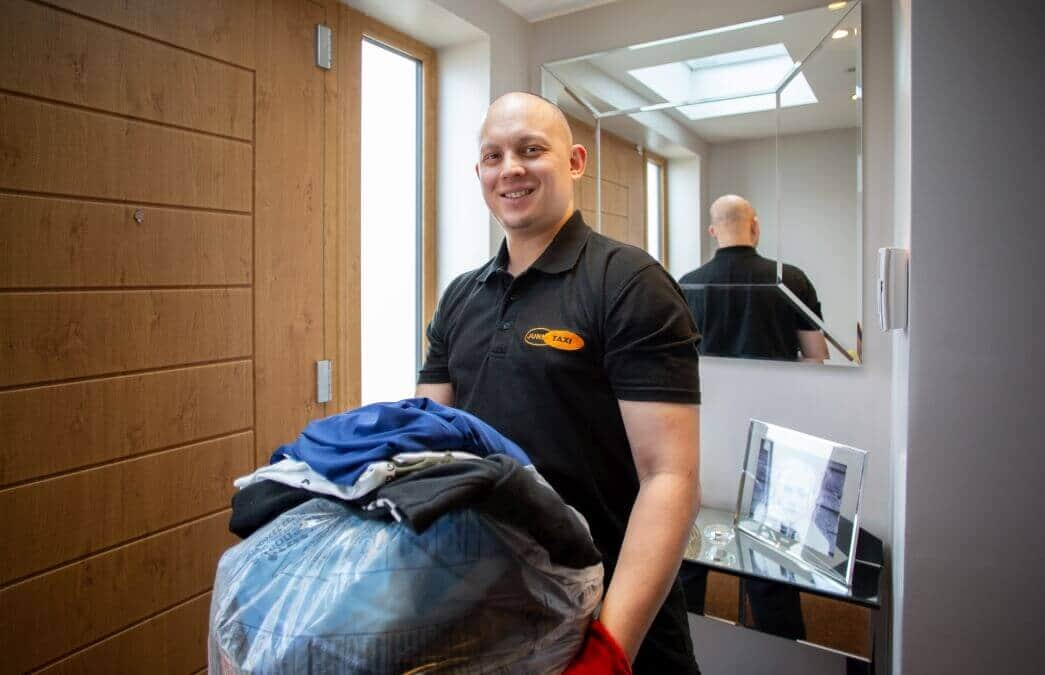 We offer house clearance in Welling for very reasonable prices, helping you clear items from a whole property or taking away individual pieces of furniture and appliances/clearing away rubbish. We always operate with a two-person team, ensuring we can deal with any quantity of items and carry large or awkwardly shaped loads. Whatever you need us to do, we can do it.
As licensed waste carriers, we take away both domestic and commercial objects and waste, making sure they are all taken to designated waste transfer stations. We provide duty of care waste transfer notes for your records, offering complete transparency when we remove waste for you.
As a resident of Welling, your nearest tip is probably the Dartford Household Waste Recycling Centre. However, this isn't especially easy to access from Welling, particularly if you have large, bulky items to dispose of or you're clearing a whole property. Call on us instead – we're the convenient alternative to a trip to the tip.
WE CAN OFFER A NUMBER OF
HOUSE CLEARANCE SERVICES IN WELLING
We can offer a wide range of house clearance services in Welling. Some of our most popular include:
Single room clearance
Full house or flat clearance
Loft clearance
Garage clearance
Clearances ahead of downsizing
Clearances related to probate
Clearances for people affected by compulsive hoarding
End of tenancy clearance
Spring cleaning
Garden waste clearance
Talk to us about house clearance in Welling. Feel free to ask any questions you have about our services, and let us provide you with a full quotation for the work you require. Please call 020 3092 2961 or email info@junktaxi.co.uk.
HEAR FROM OUR HOUSE CLEARANCE CUSTOMERS IN WELLING
House Clearance
in Welling
My husband wants a games room instead of a conservatory, and so we're clearing out some of our house. We came to this company because we had heard good things about their services, and we were not disappointed! Everything was quick and easy for us to start setting up.
Probate Clearance
in Welling
I arranged a probate clearance as a friend of mine's relative recently passed away. The whole process was handled well and respectfully of his wished. This company was definitely the right choice.
Loft Clearance
in Welling
I arranged a loft clearance over the phone, and I had a date booked in within minutes. When then time came, the team came in and were finished moving everything very quickly, even though they were taking care of all my belongings. Great work!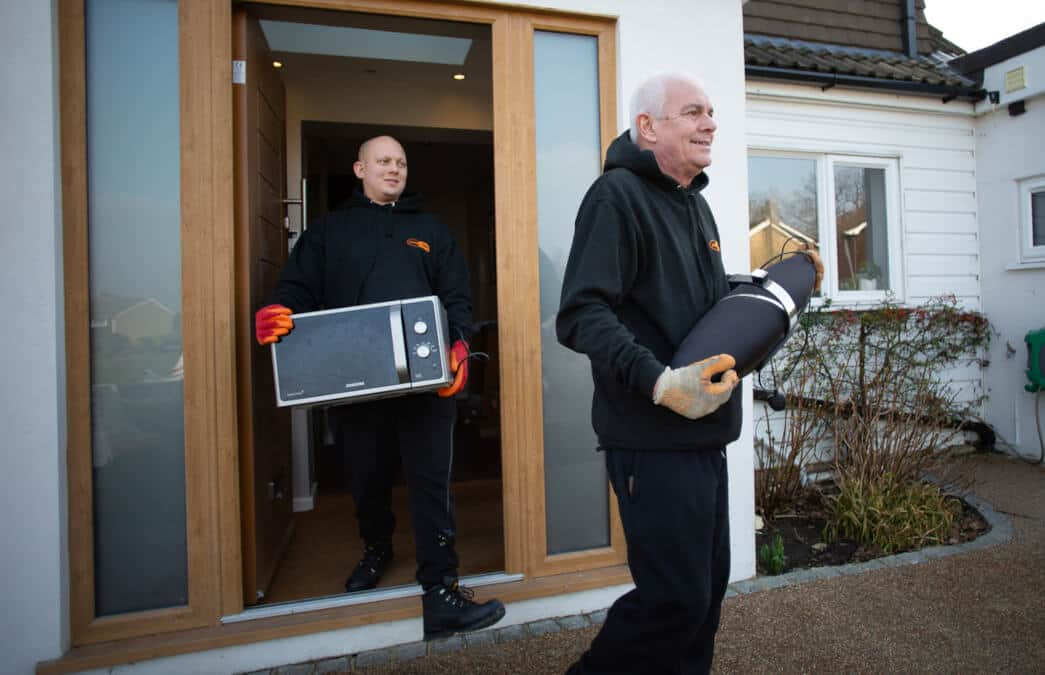 Flat clearance
in Welling
Flat clearance can pose many challenges: there are communal hallways to manoeuvre items through, there are shared entrances, and there are often staircases without access to any lifts. If you're concerned about carrying out a flat clearance, please don't worry. The professionals at Junk Taxi are here to help. We're licensed waste carriers and will dispose of all items carefully and responsibly.
If you need to clear a flat in Welling, we're here to help. Perhaps you live in a modern block of flats on Wickham Lane and there's no lift. Maybe you're a landlord with a flat on Danson Crescent and you need to clear large amounts of waste before your tenants move in. Or perhaps you are clearing a modern flat on Bellegrove Road and you're worried about damaging the interior. Whatever you need and wherever you're based, we are here to help.
Garage clearance
in Welling
Do you need a garage clearance in Welling? We can help you by freeing up storage space and giving you back more of your garage. Or perhaps you're moving house, or you're converting your garage into living space, and you need to clear out all the rubbish first. We know just how quickly waste can build up over time, and we're more than happy to help you get rid of it. Where possible, we just ask that you bag up smaller items before we arrive, which will make it easier for us to remove them. This will help to make the service cheaper as we'll be able to work faster.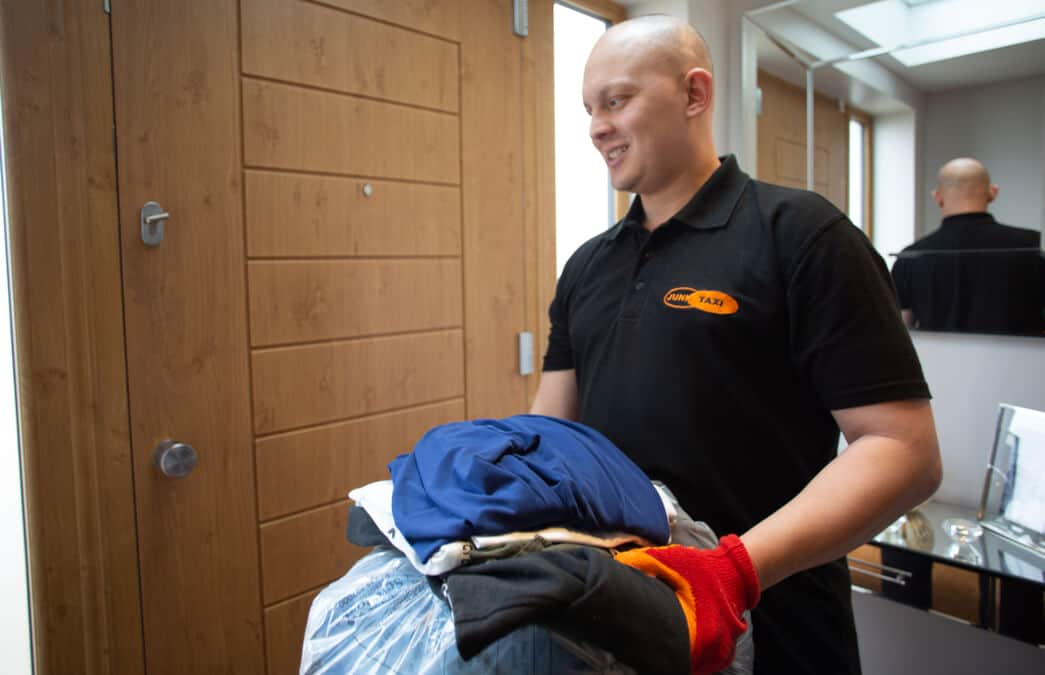 Loft clearance
in Welling
Perhaps you need to clear the loft in your property in Welling and you're not sure where to start? Call on Junk Taxi to help. No job is too big or small – we can help you clear your whole loft space or we can take away individual items to save you time and money. We often meet people who are sorting out their lofts, who are clearing houses for a family member, or who are having a loft conversion and need to remove all their possessions from the rafters first. We can take items out of the loft for you, or you can remove them first and leave them somewhere accessible which will make the service cheaper.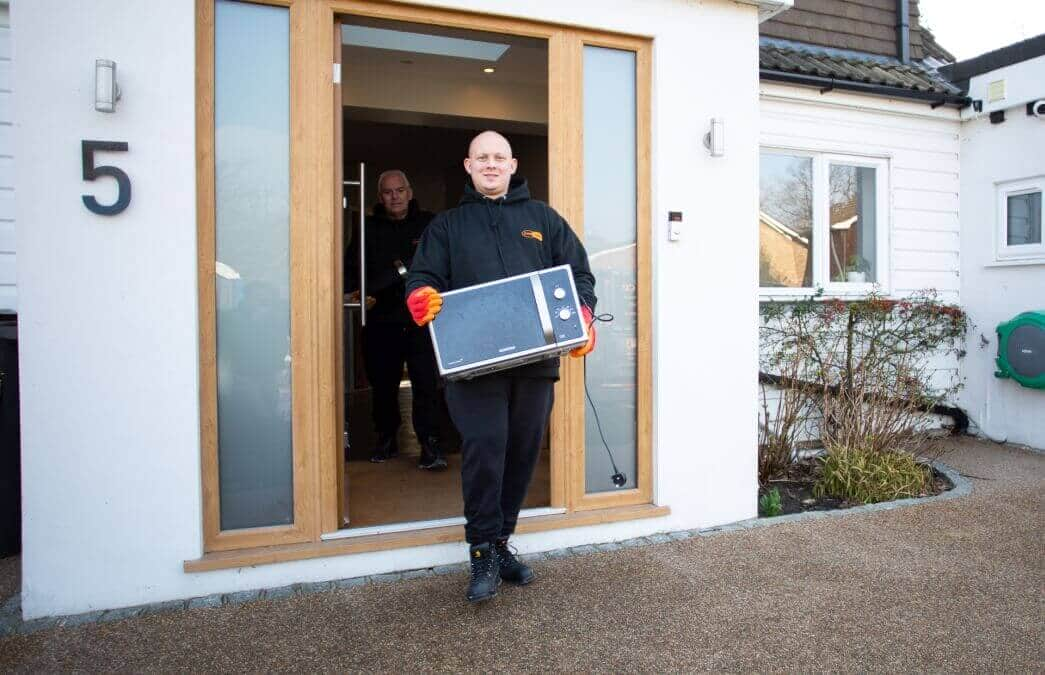 Probate clearance
in Welling
We can help you with probate clearance in any way that you need. If you're clearing a property and would like us to help, we work efficiently and professionally, dealing with all possessions carefully. We understand that probate can be very difficult for people and we're here to help if you need us.
If you're an estate agent or lawyer, we also work with professionals to provide probate property clearance services. We can work on behalf of you if you're dealing with the whole process, or you can put us in touch with your clients and we will work directly with them.
Hoarder clearance
in Welling
As property clearance professionals we know only too well how difficult it is to clear a hoard. Don't face this situation alone – talk to us and let us help. Hoarding disorders and compulsive hoarding affect many people and we're here to lend a hand however we can.
Our team will be understanding of your situation and will work respectfully when sorting through all possessions. We'll be happy to work at your pace and to involve you in the process as much or as little as you would like. If you're clearing a hoard on behalf of someone else, or you're personally affected by hoarding, just let us know your circumstances and we will adapt to meet your needs.
Contact
Junk Taxi
Call 020 3092 2961 or email info@junktaxi.co.uk to discuss your house clearance in Welling. We're ready to handle everything from a single room through to an entire property.