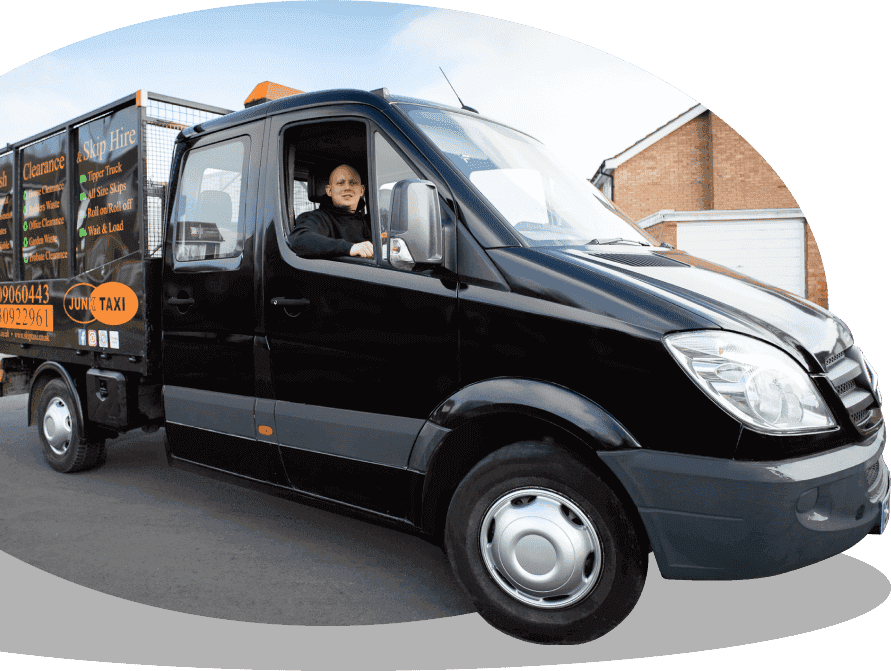 House clearance
in West Wickham, BR4
GET A HOUSE CLEARANCE QUOTE IN WEST WICKHAM, BR4
Call 020 3092 2961 or fill in the form and we will be in touch to discuss your quote.
Your local
West Wickham, BR4 house clearance company
If you're in need of a house clearance company in West Wickham, you're in luck. This is where we come in! At Junk Taxi, we will take care of your household clearance quickly and efficiently. Our professional team are friendly and reliable, ensuring that all waste from your property gets disposed of safely and responsibly. Junk Taxi makes sure that our customers always get a high-quality service from start to finish – from our initial phone call enquiry up until the point when we have cleared your home in West Wickham. No matter what you have to clear – from a broken fridge to an old bed frame – we can do it in a way that eliminates your stress.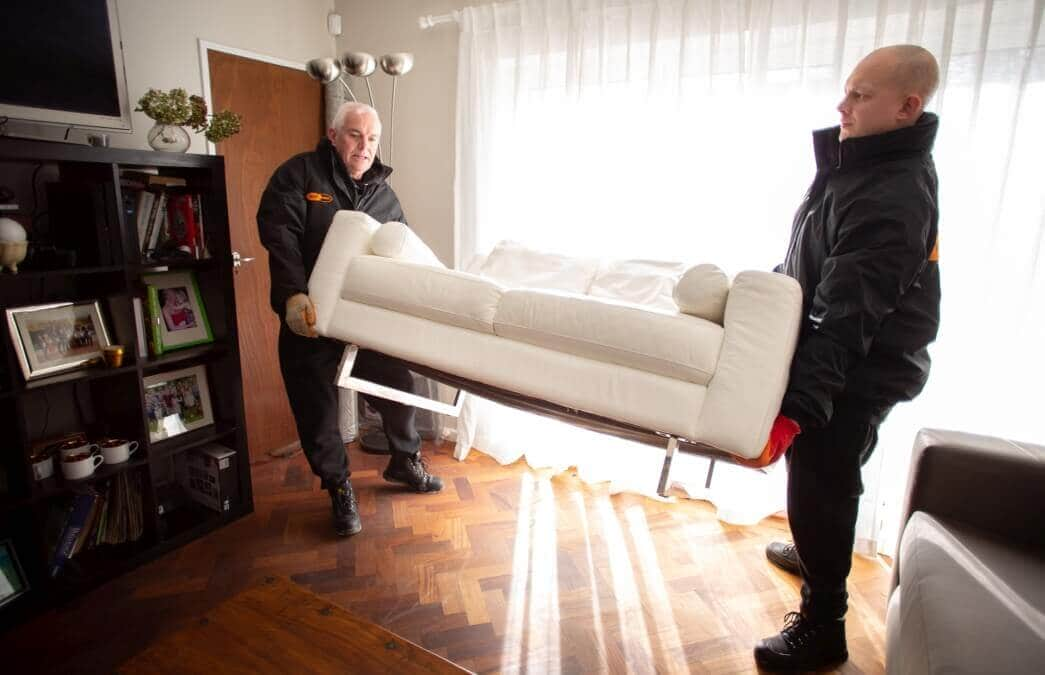 House clearance prices in
West Wickham, BR4
The cost of your house clearance in West Wickham will depend on the waste you have to get rid of. We're capable of clearing just a single item, to a full truckload of waste. This versatility means that our pricing varies, but we always ensure that it is fair and cost-effective. We have transparent pricing on all our services.Our house clearance services are affordable as well as efficient – what could be better than someone else taking the worry right out of your hands?
Minimum load | £40 plus VAT
Up to 1 cubic yard
5 minutes labour time
50kg maximum weight
Mini load | £60 plus VAT
1 cubic yard
10 minutes labour time
100kg maximum weight
1/4 load | £90 plus VAT
3 cubic yards
15 minutes labour time
250kg maximum weight
1/3 load | £120 plus VAT
4 cubic yards
20 minutes labour time
350kg maximum weight
1/2 load | £160 plus VAT
6 cubic yards
30 minutes labour time
500kg maximum weight
3/4 load | £200 plus VAT
9 cubic yards
45 minutes labour time
750kg maximum weight
Full load | £260 plus VAT
12 cubic yards
60 minutes labour time
1000kg maximum weight
Extra time
You will be charged £1 plus VAT for every additional minute of labour time
Additional weight
You will be charged 18p plus VAT per kg for additional weight
Fridges
You will be charged £30 plus VAT if your load includes a fridge
Mattresses
You will be charged £20 plus VAT for each mattress included in your load
Get a house clearance quote in
West Wickham, BR4
If you are looking for a house clearance in West Wickham, Junk Taxi is the company to call. Call us on 020 3092 2961 or 07709 060 443, email info@junktaxi.co.uk or fill out our contact form and we will get back to you shortly regarding your house clearance quote in West Wickham.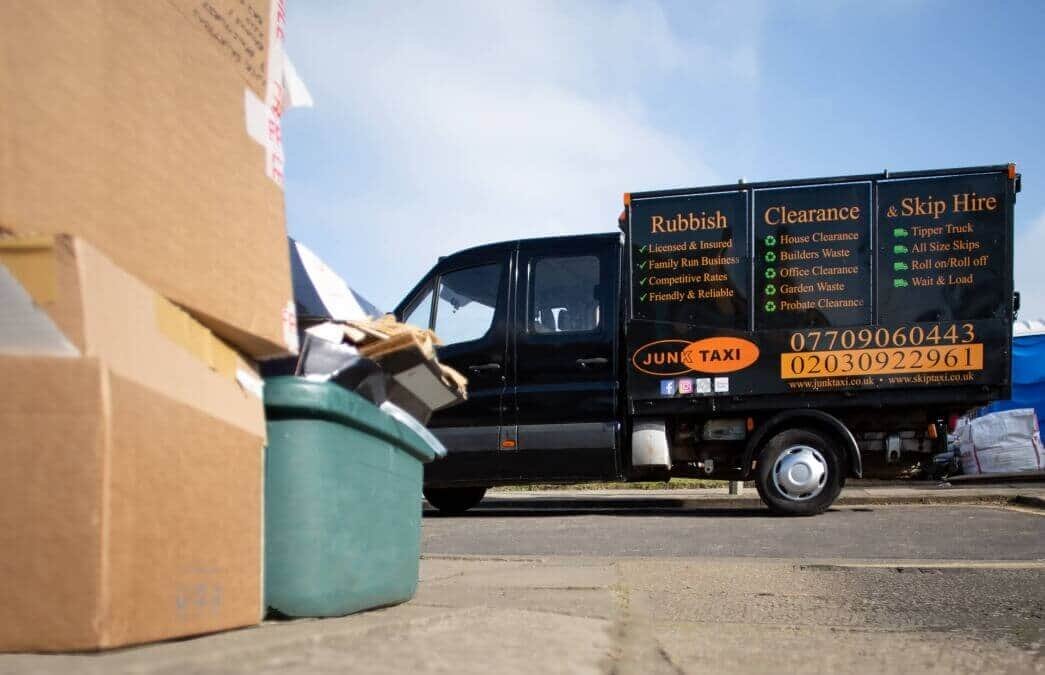 Book your house clearance quote in
West Wickham
Removing your household waste can be a hassle, especially if you don't have time to do it yourself.
That's why you should book your service with Junk Taxi. Arranging a time with us is as simple as 1, 2, 3! Our team of experts will carry out your house clearance West Wickham as quickly as possible.
Just contact us to discuss what you need clearing. We will pay you a visit at your home in West Wickham, and agree on a price with you. Once you're happy with this, there's nothing holding us back from clearing your property right there and then! Nothing could be better than this.
Your questions for house clearance in
West Wickham, BR4
Allow us to answer some of your burning questions about your house clearance in West Wickham.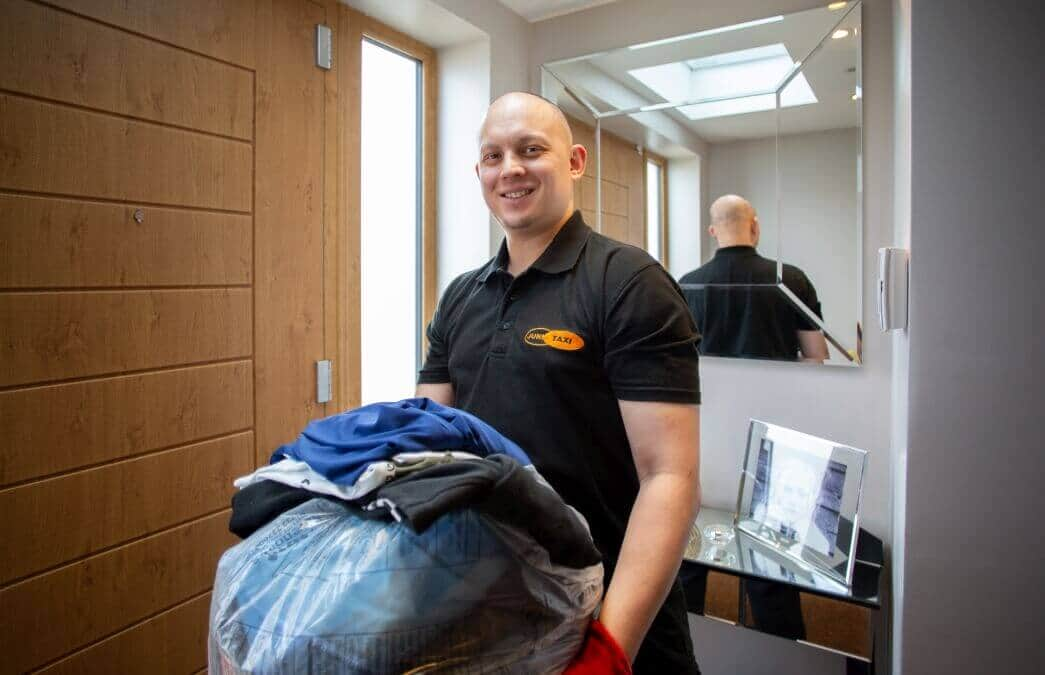 We offer professional house clearance in West Wickham, ensuring our service is efficient and cost effective for everyone. Our prices are kept consistently low – we want our services to be affordable for anyone who needs them. Included in the cost is the service of a two-person team who can move objects quickly and easily, and the transportation of all objects to a dedicated waste transfer station where they will be recycled. As licensed waste carriers, we can remove both domestic and commercial items and will provide duty of care waste transfer notes for transparency. Whether you need to clear away individual bulky items that you can't carry on your own, or you are looking for a full property clearance, we will be happy to help.
As a West Wickham resident, you will find recycling sites at Ravenswood Avenue, Rays Road and Sparrows Den. Larger waste and recycling centres are further away, though, and they may be difficult to travel to with bulky items or large quantities of waste. Why not give us a call for a quote? We offer you a convenient, no-stress alternative for a very reasonable price.
WE CAN OFFER A NUMBER OF
HOUSE CLEARANCE SERVICES IN WEST WICKHAM, BR4
We offer a wide range of house clearance services in West Wickham. Some of our most popular services are:
Single room clearance
Full house or flat clearance
Loft clearance
Garage clearance
Clearances ahead of downsizing
Clearances related to probate
Clearances for people affected by compulsive hoarding
End of tenancy clearance
Spring cleaning
Garden waste clearance
Talk to us about house clearance in West Wickham. Feel free to ask any questions you have about our services, and let us provide you with a full quotation for the work you require. Please call 020 3092 2961 or email info@junktaxi.co.uk.
HEAR FROM OUR HOUSE CLEARANCE CUSTOMERS IN WEST WICKHAM, BR4
House Clearance
in West Wickham, BR4
My partner and I are moving into our first home together and we decided we'd like to buy our own furniture for the house. We arranged for a house clearance to remove everything from the house, so it was a large job, but they got it done quickly and with easy. We'll be sure to call again in the future!
Probate Clearance
in West Wickham, BR4
I looked into probate clearances after the death of a relative, and this company was well recommended. All of the belongings were handled respectfully and accordingly, and the whole experience was not stressful to make times harder than they already are.
Loft Clearance
in West Wickham, BR4
Ever since we had our loft clearance we've had so much space to experiment with, we almost don't know what to do with it! The whole process was so easy it's tempting to do it again! Great work through and through.
Arrange a
quick House Clearance quote in West Wickham, BR4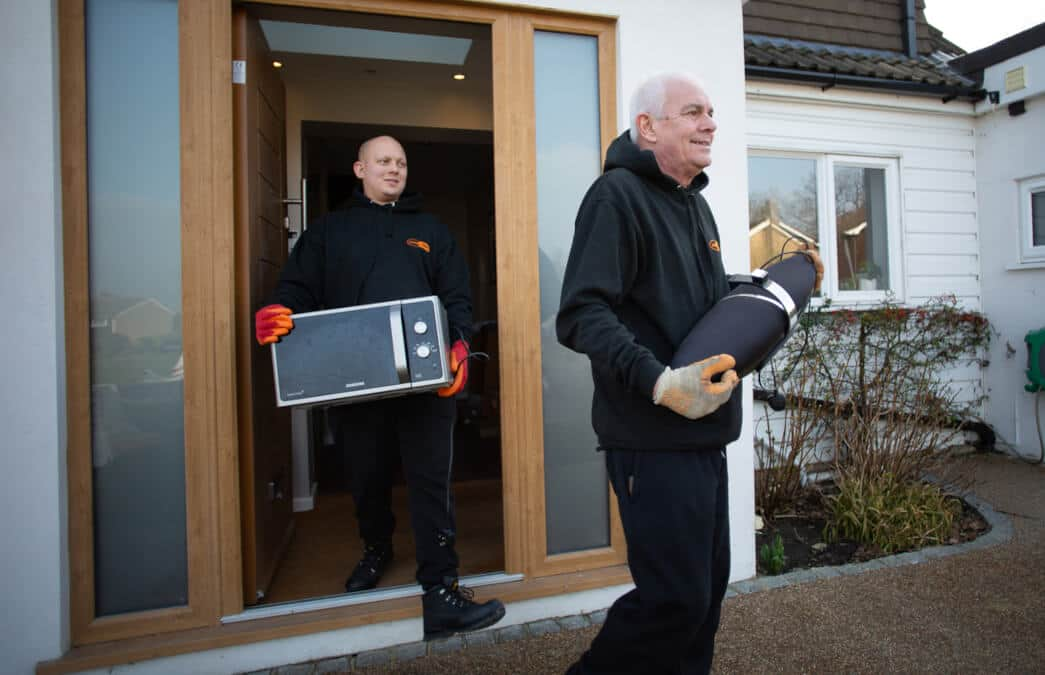 Flat clearance
in West Wickham, BR4
Flat clearance is especially difficult alone. There are narrow hallways, steep stairs, shared entrances and communal areas – and you could be charged a lot of money for repairs if you damage them during the clearance. When you ask for our help, we can move items quickly and professionally, looking after your property at all times.
Many people in the West Wickham area live in flats and are looking for clearance services for a variety of reasons. Perhaps you need to clear a modern flat on Glebe Way and you're concerned about damaging walls and flooring. Or maybe you need to clear all contents from a large property on Pickhurst Rise. Whatever you need, we will be more than happy to help.
Garage clearance
in West Wickham, BR4
Do you need to clear your garage in West Wickham? We can help, offering a low-cost and efficient service. We know just how quickly items can accumulate in a garage, and we can assist you in moving loads of any size. Perhaps you're moving house, or maybe it's just time for a spring clean – just tell us what you need.
If you have smaller items please bag these up first to make the collection process simpler. This will also make our service cheaper as we'll be able to clear items faster – we like to save you money in any way we can.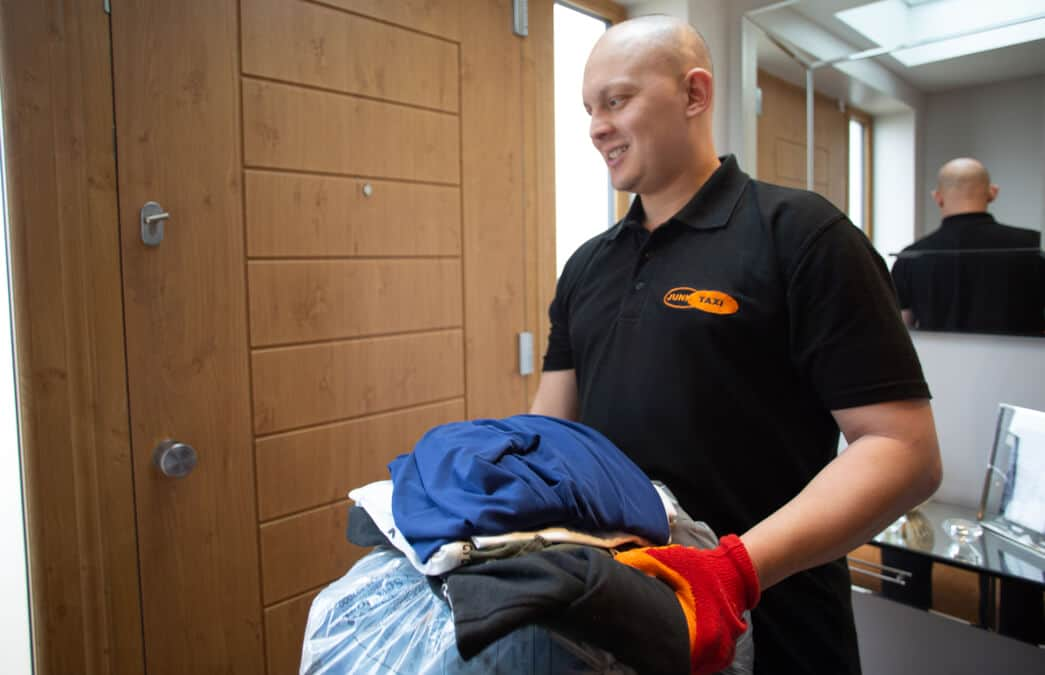 Loft clearance
in West Wickham, BR4 
If you're looking for loft clearance in West Wickham, Junk Taxi is the name you need to know. We work to ensure the loft clearance process is simple and stress free, as well as excellent value for money. If you want to keep the service cheaper, you're welcome to remove items from the loft and leave them in an accessible place. If you prefer that we clear items directly from your loft that's not a problem, and we'll work with any access you have available. Many people in West Wickham need to clear their lofts before having a loft conversion – others are moving house, while some of our customers simply feel that it's time for a spring clean. Whatever you need, talk to us.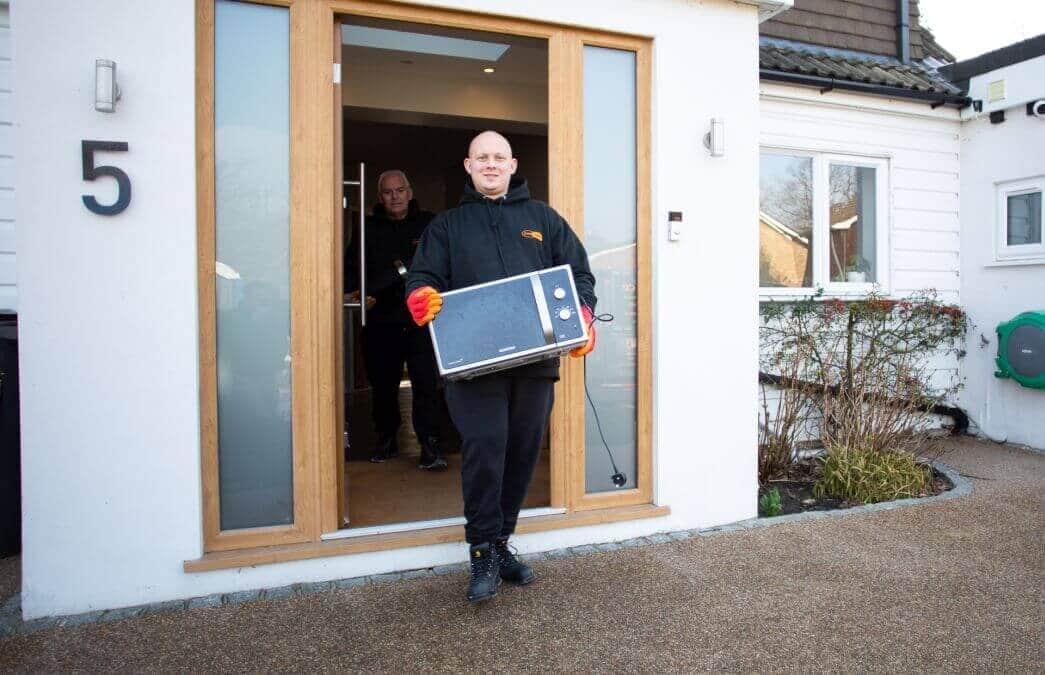 Probate clearance
in West Wickham, BR4
We can assist you with probate property clearances in West Wickham – our team promises to work sensitively and carefully to meet all your needs at what can be a very difficult time. We meet many people who are finding the probate process challenging and who need us to take something off their plates; others find the prospect of sorting through a loved one's possessions too daunting or upsetting. Whatever you need from us in terms of property clearance, we will be more than happy to help.
We can also work with professionals like estate agents, lawyers and solicitors. We can work for you directly; other professionals will put us directly in touch with their clients.
Hoarder clearance
in West Wickham, BR4
Clearing a hoard from a property is never easy, especially when it has built up over time and there are many items to sort through. Whether you're affected by hoarding yourself or you're supporting someone who needs to clear a hoard, we will be happy to help, working conscientiously to meet your needs in any way that we can. Communication is key here: we listen to you and work at your pace, ensuring you're comfortable with the property clearance process. Hoarding can affect anyone – we work with people to clear properties and give them their valuable space back.
Contact
Junk Taxi
Call 020 3092 2961 or email info@junktaxi.co.uk to discuss your house clearance in West Wickham. We're ready to handle everything from a single room through to an entire property.