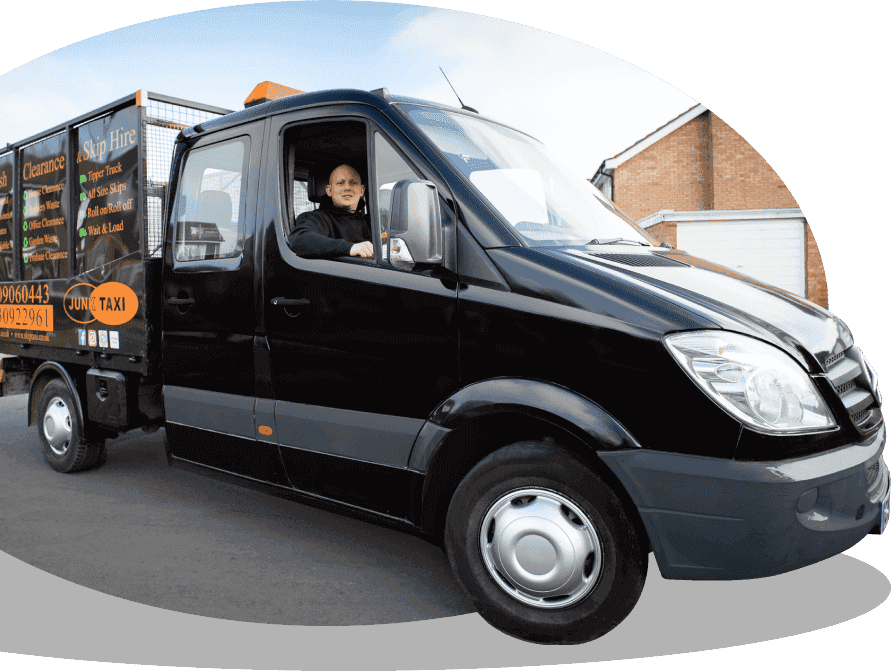 House clearance
in Woolwich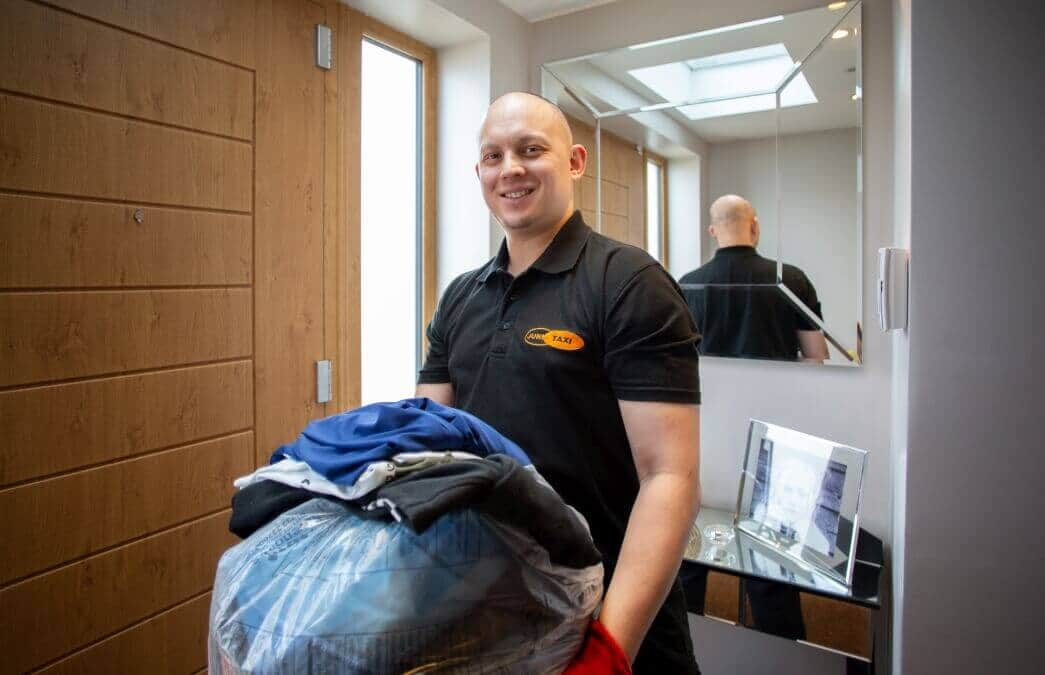 We offer convenient and affordable house clearance in Woolwich, offering you anything you need from clearing a whole property to taking away individual items. We always send along a two-person team, meaning we can deal with all objects easily and get them taken away for you as quickly as possible. We're licensed waste carriers – this is your evidence that we're professionals who are operating safely, in accordance with strict waste clearance rules. All items that we take away for you will be recycled wherever possible and we provide duty of care waste transfer notes.
As a Woolwich resident, your nearest tip is probably the Greenwich Reuse and Recycling Centre. However, we know just how tricky it can be to move large items on your own, especially without a van or specialist vehicle. Call on us to help instead – we can take away any items, in any quantity, from any property in Woolwich.
WE CAN OFFER A NUMBER OF
HOUSE CLEARANCE SERVICES
We offer a wide range of house clearance services in Woolwich. These are some of our most popular:
Single room clearance
Full house or flat clearance
Loft clearance
Garage clearance
Clearances ahead of downsizing
Clearances related to probate
Clearances for people affected by compulsive hoarding
End of tenancy clearance
Spring cleaning
Garden waste clearance
Talk to us about house clearance in Woolwich. Feel free to ask any questions you have about our services, and let us provide you with a full quotation for the work you require. Please call 020 3092 2961 or email info@junktaxi.co.uk.
House Clearance
in Woolwich
I'm going to university, and my parents have said it's my responsibility to clear out my old bedroom. I asked around and found this company, so I arranged a house clearance service. It was so easy to organise thanks to great customer service, and nothing was damaged. Great experience overall.
Probate Clearance
in Woolwich
Unfortunately, both of my grandparents have now passed away and their old house is empty. On behalf of my family, I requested a probate clearance from this company, who handled all of our requests adequately and were very considerate of our situation. Thoughtful staff and very good customer service.
Loft Clearance
in Woolwich
I requested a loft clearance to make space for a new bedroom, and it couldn't have been any easier. Once the date was booked there were no hassles, and the whole job was done well and completed quickly. I would definitely recommend this to a friend!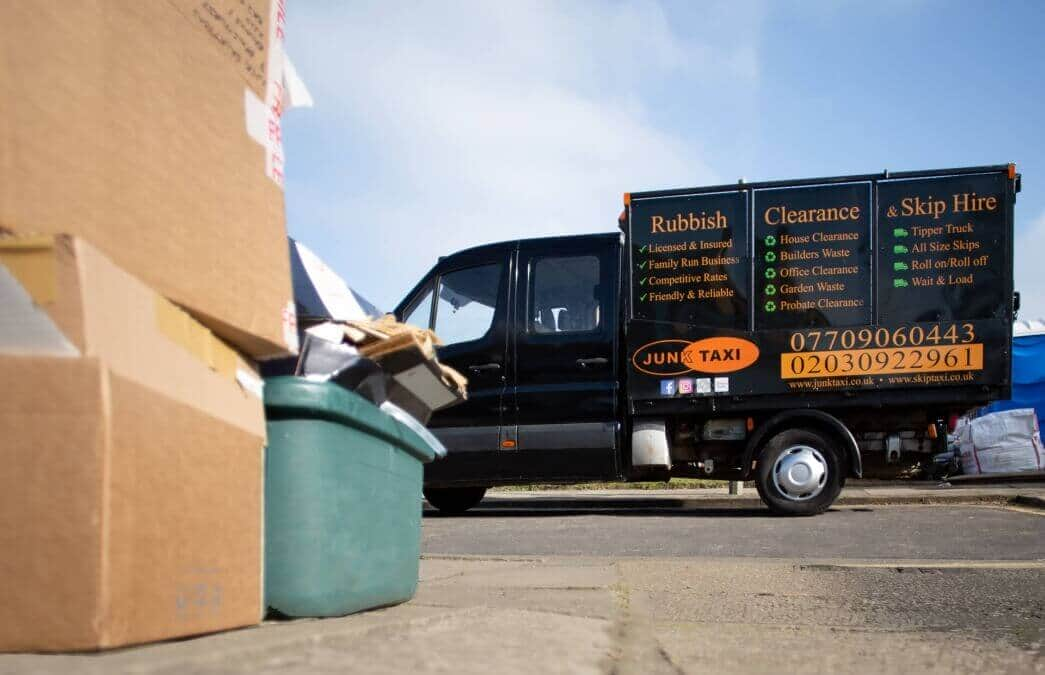 Flat clearance
in Woolwich
Flat clearance can pose many challenges, especially if you're attempting it on your own. There might be narrow communal hallways to navigate, shared stairways, no lifts, and communal entrances, and the repairs can be expensive should you damage anything during the clearance process. As property clearance professionals, we always look after your property and can make light work of heavy loads. Your flat will be in safe hands if you choose us to clear it.
Everyone faces their own challenges when clearing out a flat. Maybe you live in a modern flat on Rush Grove Street and need to clear away some bulky items without scratching the walls. Or perhaps you need to remove rubbish left by your tenants in a flat on Royal Arsenal Riverside. Maybe you're looking to completely clear a flat on Harlinger Street and you could do with some help. Whatever you need, and wherever you're located in Woolwich, we will be more than happy to help.
Garage clearance
in Woolwich
Are you considering a garage clearance in Woolwich? We can help you free up some storage space if it's time for a spring clean. Some of our customers are moving house and need to clear many years' rubbish from their garages – talk to us, as we can provide valuable help with the process. Items accumulate quickly in your garage and many of them can be awkward to move, so don't try to tackle a garage clearance alone.
If you ask us to clear your garage, we have one top tip for you: please bag up smaller items first, as this will help us to work faster. A clearance that's quicker is a clearance that's cheaper – we're always finding ways to save our customers money.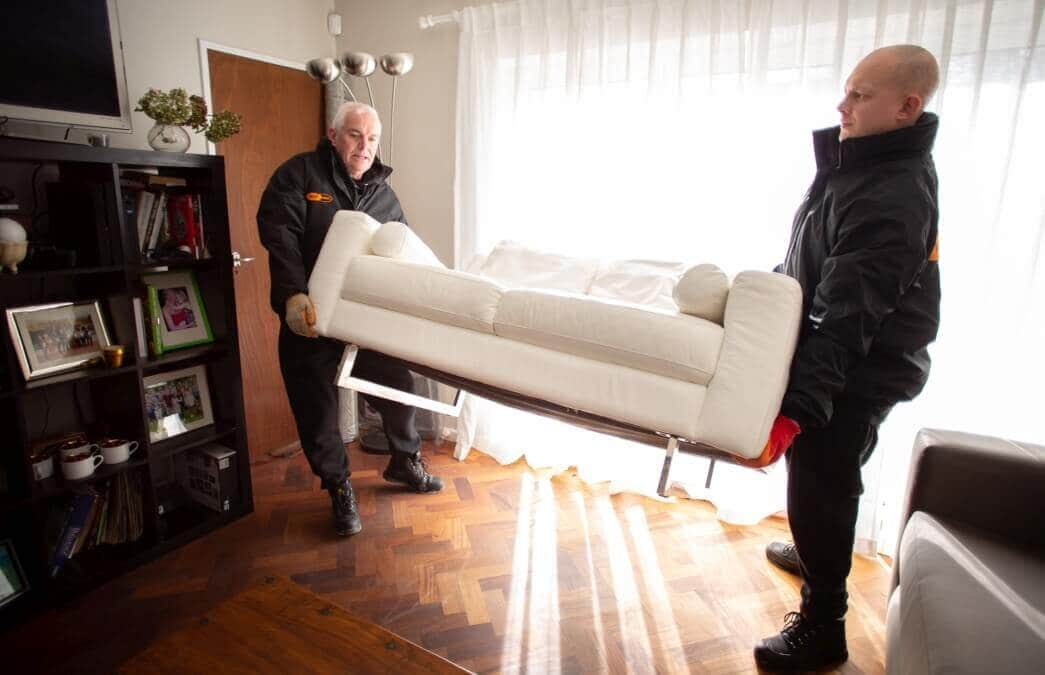 Loft clearance
in Woolwich
Do you need to clear a loft in a property in Woolwich? Ask the Junk Taxi team to help. No job is too big or small for us – we can remove items directly from your loft, or pick them up from an accessible location if you're able to move them yourself, which will make the service quicker and cheaper. We often meet people who are clearing a loft ahead of moving house, or who are having a loft conversion. Others have simply decided that the time has come to free up some storage space. Whatever your situation might be, let us know and we'll be happy to help.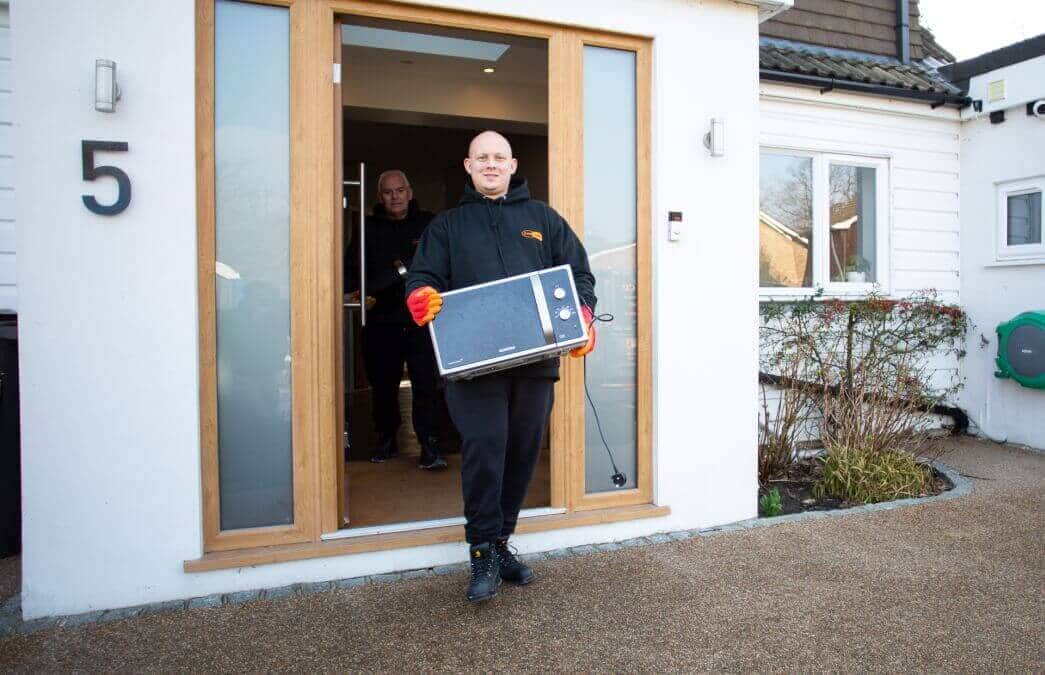 Probate clearance
in Woolwich
We can help with probate property clearances in Woolwich, supporting you in any way that you need at this difficult time. Whether you want us to clear a property quickly and efficiently and you'd like to leave us to it, or you want to be fully involved in the clearance process, we will be happy to help. We treat all possessions with care and respect.
We also work with professionals, like lawyers, solicitors and estate agents. You can put us in touch with your clients directly or we can work on behalf of you, offering probate property clearance as and when you need it for a very reasonable price.
Hoarder clearance
in Welling
We are property clearance professionals and as such, we can help to clear a hoard if you need help with this. Clearing a hoard is not a task to be taken lightly and is rarely something you can complete on your own. Ask us to help and we will be happy to arrange our services around your needs.
Perhaps you need to clear a hoard from your own property, or maybe you need to clear a hoard on behalf of someone else. Whatever you require, we promise to be respectful of all possessions and to work in the way that best suits you. You can leave us to complete the clearance independently or you can be involved as much as you need to be. Hoarding disorders and compulsive hoarding can be so difficult to cope with, but we're here to support you.
Contact
Junk Taxi
Call 020 3092 2961 or email info@junktaxi.co.uk to discuss your house clearance in Woolwich. We're ready to handle everything from a single room through to an entire property.