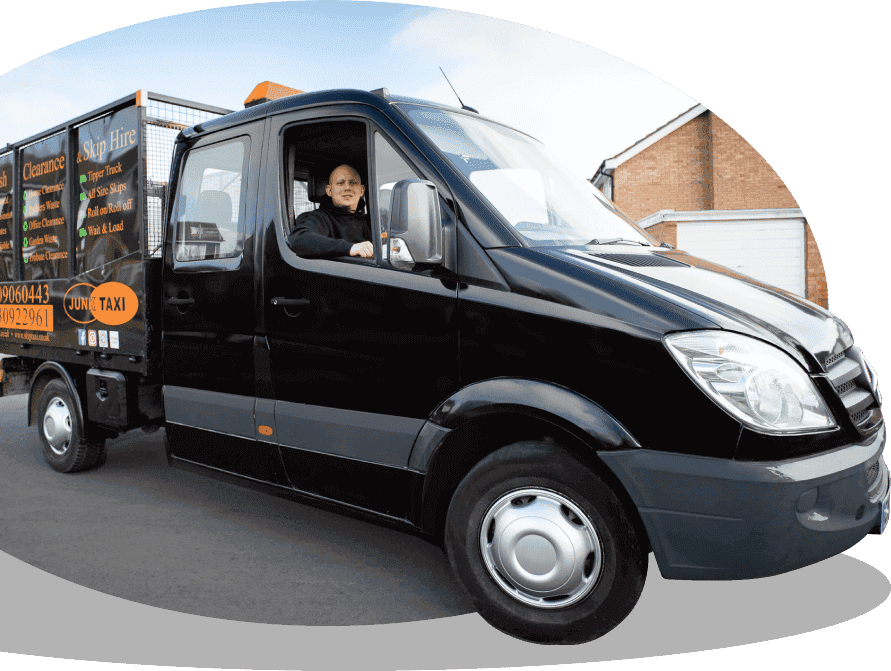 Convenient office clearance
in Bexley
Is it time to declutter or renovate your office space? Our office clearance service in Bexley is designed to make this process as simple and straightforward as possible. Whether you have unwanted furniture taking up space or you're planning to completely strip back and overhaul your office, we provide a convenient and reliable clearance service that ensures any office waste is collected, removed, and handled responsibly. From Albion Road to Pickford Lane, our team has visited businesses throughout Bexley and the surrounding areas, helping them to clear their offices efficiently and free up the space they've been missing.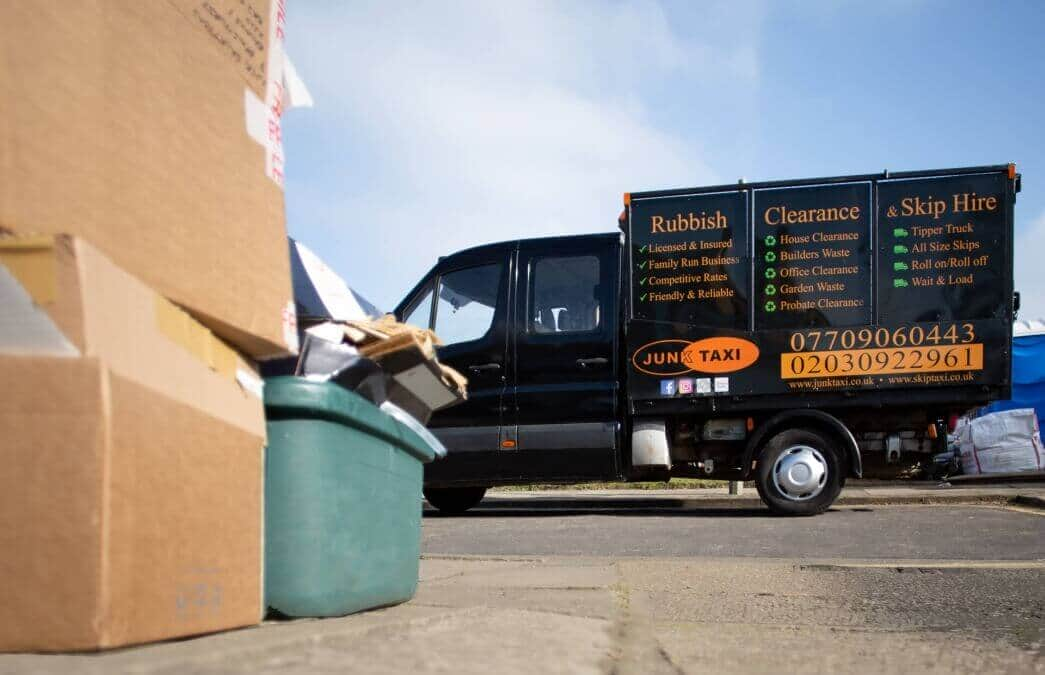 Your local office clearance company in Bexley
Whether you're relocating, downsizing, or just having a clear out, let our team provide a helping hand so that any disruption is kept to a minimum. By trusting our team to collect and take care of any waste or unwanted furniture from your Bexley office, you can focus on your day-to-day tasks with complete peace of mind that the office clearance process is in professional hands. At Junk Taxi, we prioritise convenience, flexibility, and customer service – that's why so many business owners in Bexley choose us to help with all their office clearance requirements.
Plus, as licenced waste carriers, we ensure that all the waste we remove from your office is handled and disposed of responsibly. Our team is serious about doing their bit for the environment, only working with waste transfer stations that are committed to recycling. By avoiding landfill where possible, we've built a reputation as trustworthy office clearance experts in Bexley and the wider area.
Office clearance prices in Bexley
We don't believe in one-size-fits-all pricing. Every office clearance has different requirements and, therefore, every job we take on is priced with this in mind. All our customers can have complete confidence that we'll provide the best possible price for their clearance.
Our pricing guide demonstrates the different aspects of your waste collection that can impact the price, such as the time taken, access restrictions, and amount of waste. This can be used to work out a rough estimate so that you know what to expect from your office clearance in Bexley.
All our office clearance prices are clear and transparent. We'll provide an initial estimate when you contact our team that will be confirmed or revised once we visit you on site. If your clearance is larger or trickier than discussed, we will present you with a final quote for the job. Then, so long as you're happy to proceed, we will start clearing your Bexley office there and then.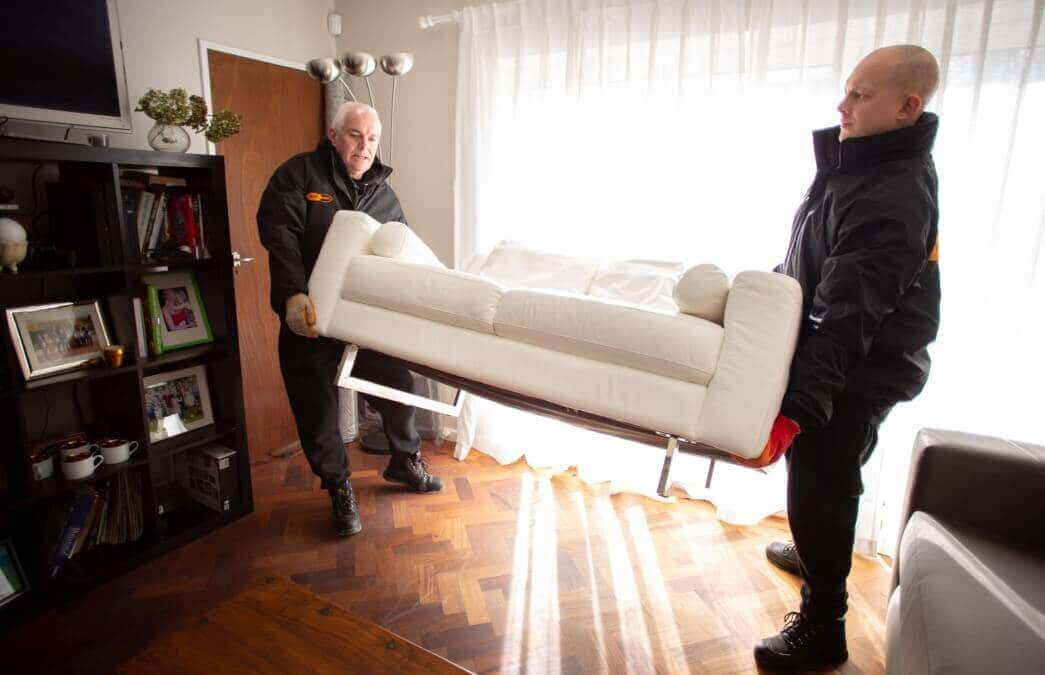 How can our
office clearance service
help businesses in Bexley?
It's simple – if you're a business owner in Bexley, we can help you! Our team is happy to help with office clearances of all sizes, from a single bulky item such as a desk or filing cabinet right through to a complete office overhaul. We have years of experience working on jobs like these and have developed a professional approach that speeds up the process and avoids disruption to your employees or working day. After all, clearing your office space is meant to be a boost to your Bexley business, not a hindrance! You can hire our friendly, approachable team to help with all types of office clearance jobs, including:
Single room or floor clearance
Liquidation
Full office clearance
Refurbishment
Downsizing
Office rubbish removal
Relocation
Office furniture clearance
Recommended office clearance service
in Bexley
We're proud of the reputation our office clearance service in Bexley has earned. By working closely with business owners, we've made a real difference to office spaces throughout the area and have ensured that our customers are satisfied with our work. Our reviews demonstrate this better than we ever could. So, why not see what some of our previous customers have said about their experience working with Junk Taxi?
Arrange your
office clearance in Bexley
Let us put our skills to good use. Call 020 3092 2961 or 07709 060 443, email us at info@junktaxi.co.uk, or fill out our contact form to talk to our team about your office clearance in Bexley. We're here to help take the hassle out of clearing your office so that you can make the most of all your space.
Reliable office clearance services

in Bexley
Considering an office clearance in Bexley? Our simple process guarantees minimal hassle so that you and your employees can avoid any unnecessary disruption.
Start a conversation about your requirements by calling our team, sending us an email, or using our contact form.
We'll take the time to understand your clearance needs and will recommend the right approach for your office.
You'll receive our initial estimate for your clearance, and we'll arrange a convenient collection date for your waste.
We'll keep you updated on the day of your clearance. Our team will provide a three-hour collection timeslot and call you when we're on route.
We'll confirm the final price of your clearance once we're at your office and have had the opportunity to double-check your waste.
Once you approve our quote, we'll be able to start clearing your office right away, sparing you the hassle of an additional visit.
Your rubbish will be removed, and you'll receive an email with your invoice within 24 hours. Our team will also provide a duty of care waste transfer note.
Answering your questions about office clearance
in Bexley