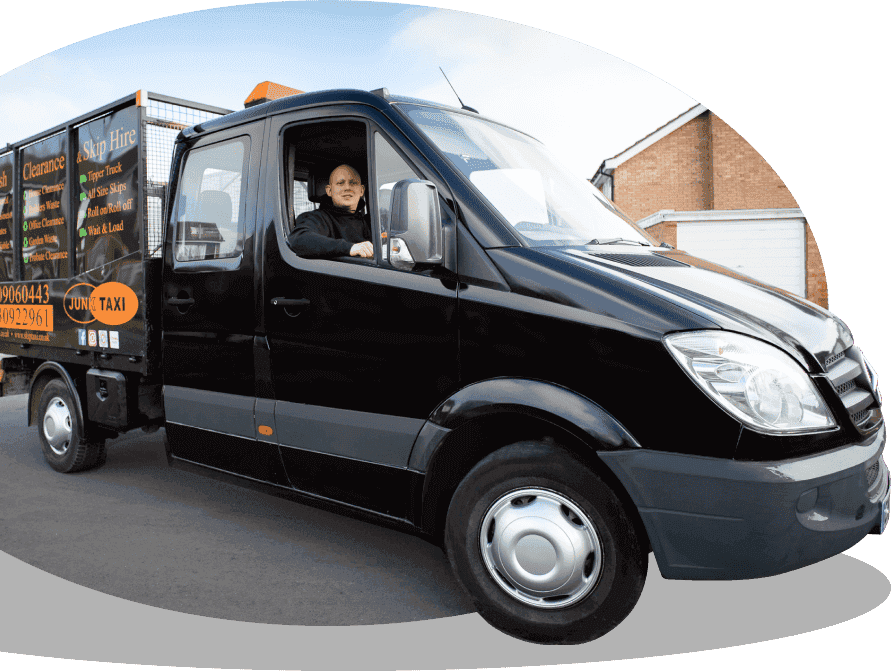 Convenient office clearance
in Croydon
Are you looking for a convenient and cost-effective office clearance service in Croydon? At Junk Taxi, we understand how frustrating it can be to have your valuable space taken up with unwanted items. Let our expert team help to clear these away from your property quickly and without any hassle. We've worked throughout Croydon, from Poplar Walk to Church Street, and have helped businesses of all sizes to clear their offices efficiently. Whether your company is relocating to new premises, downsizing, or embarking on a renovation project, allow our talented team to streamline the office clearance in Croydon you have planned.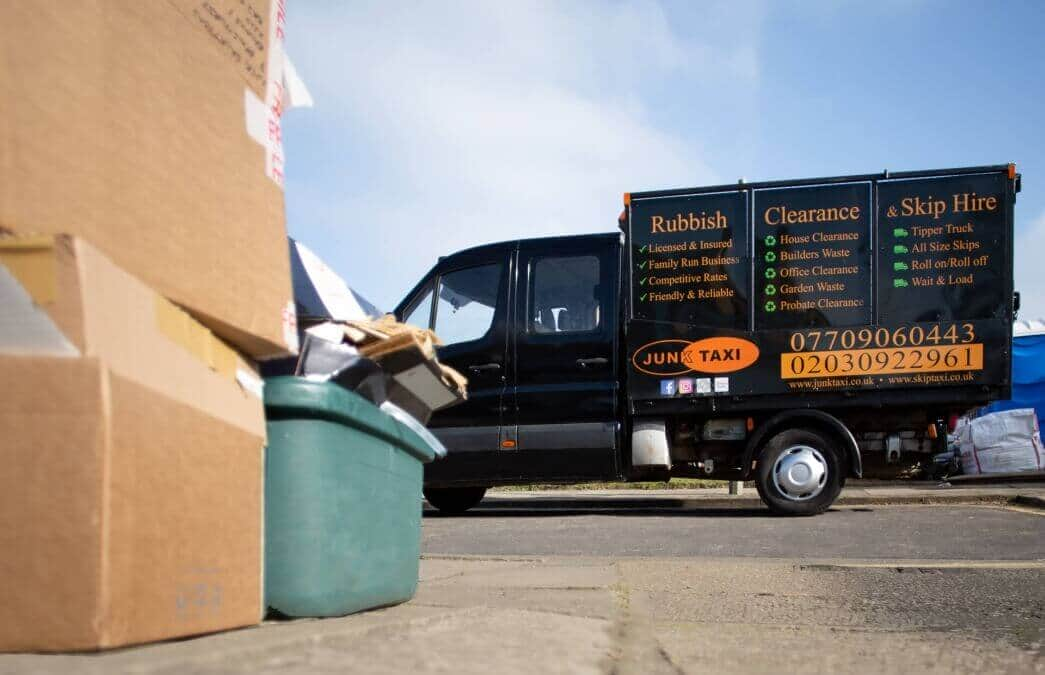 Your local office clearance company in Croydon
You have enough to think about when you're clearing out your office – our team understands this and knows how to ensure the process runs and smoothly as possible. There are plenty of reasons to choose us as your office clearance company in Croydon, ranging from the convenience of our collection process through to our flexibility and highly personal, customer-focused service. By doing everything we can to help our customers with their requirements, we've built a reputation amongst businesses in Croydon and the surrounding areas as reliable office clearance partners.
We also provide complete peace of mind that all the waste we collect and remove from your office space in Croydon will be handled and disposed of professionally. We take our responsibility to the environment seriously and work with waste transfer stations that avoid landfill and recycle 90% of the waste they receive. We are also licenced waste carriers who will transport your waste to be recycled responsibly.
Office clearance prices in Croydon
The price we charge for our office clearance service in Croydon will be tailored to your individual collection requirements. Factors such as the time needed to clear your office space, the size of the load, and ease of access will play a role in the final price you are presented with.
We make sure that all our pricing is carried out transparently and honestly. When you discuss your requirements with our team, we'll provide an initial estimate for your office clearance cost. Then, when we arrive on site we will assess this estimate and either confirm or revise the final cost. You'll then need to confirm that your happy with the price so that we can begin your Croydon office clearance.
At every stage you'll be kept up to date with the cost of clearing your office and will know exactly what is to expect. We've even put together a pricing guide that explains how we determine the price that you'll pay.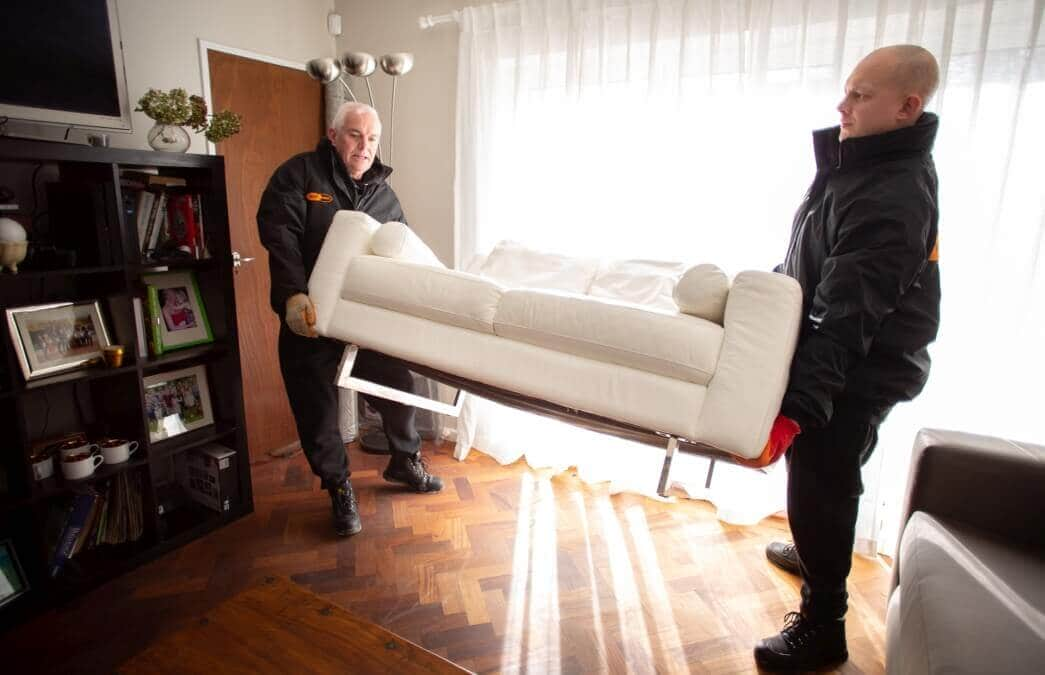 How can our
office clearance service
help businesses in Croydon?
The flexibility of our office clearance service means that we'll always be able to help, whether you need a single desk removed or an entire floor cleared. Our professional team are prepared to get hands-on with your Croydon office space, removing any unwanted items and making sure that your employees aren't subject to any unnecessary disruption. We're efficient, approachable, and determined to make sure your office clearance in Croydon is successful. Take advantage of our skills and hire us to help with:
Single room or floor clearance
Liquidation
Full office clearance
Refurbishment
Downsizing
Office rubbish removal
Relocation
Office furniture clearance
Recommended office clearance service
in Croydon
We're the office clearance experts to choose if you want to make a real difference to your Croydon office space. Our team has worked with businesses throughout Croydon and beyond, honing their skills and making sure that every customer we work with is completely satisfied. To learn more about what it's like to work with Junk Taxi, consult the reviews that some of our previous office clearance customers have kindly left for us. After all, they know best!
Arrange your
office clearance in Croydon
Is it time to declutter your office in Croydon? Our professional team is on hand to help make sure your clearance project proceeds smoothly so that you don't need to worry about hassle or unwanted disruption. Call 020 3092 2961 or 07709 060 443,email us at info@junktaxi.co.uk,or fill out our contact form to tell us your office clearance requirements.
Reliable office clearance services

in Croydon
Thinking about using our reliable office clearance service? Here are the simple steps that ensure all our customers in Croydon leave completely satisfied.
Call, email, or send us a message online to get started. We'll discuss your requirements together to ensure nothing is overlooked.
Our team will advise you on the best approach for your office clearance in Croydon, tailoring their recommendations to your requirements.
We'll provide a clear initial estimate and will arrange a collection date based on your availability.
On the day of your clearance, you'll receive a three-hour collection window, as well as an update from our team when we're on our way.
When we arrive, we'll assess your waste and unwanted items and, if necessary, will provide an updated quote for your approval.
If you're happy to proceed, we'll get started straightaway. Our team's experience ensures that any disturbances will be minimised.
We'll take your rubbish away and will provide an invoice via email within 24 hours. You'll also receive a duty of care waste transfer note for your records.
Answering your questions about office clearance
in Croydon
Contact
Junk Taxi
Call 020 3092 2961 or 07709 060 443 to arrange your hassle-free office clearance in Croydon. Alternatively, you can email info@junktaxi.co.uk and a member of our team will be in touch to discuss your requirements.