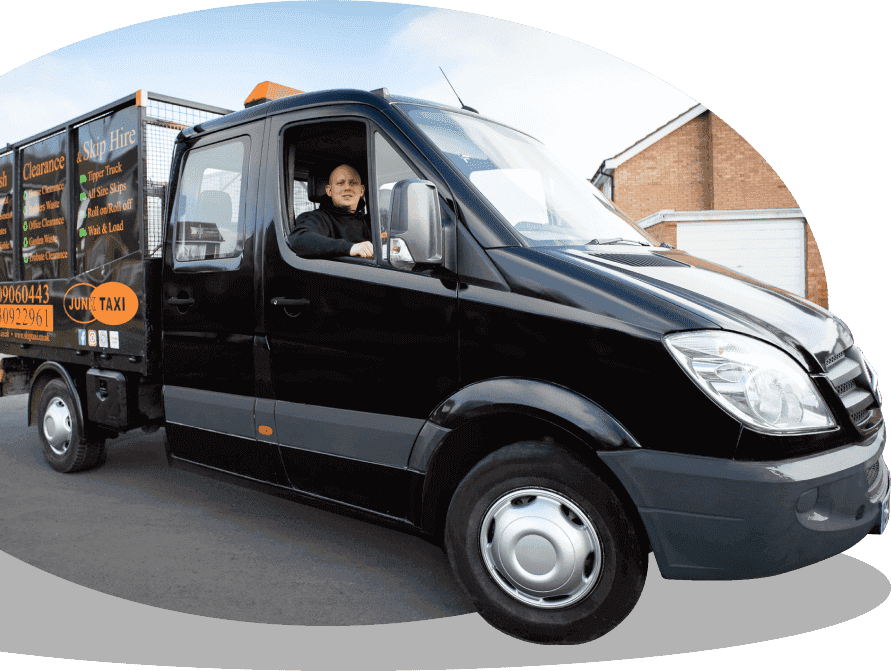 Rubbish Removal
in Eltham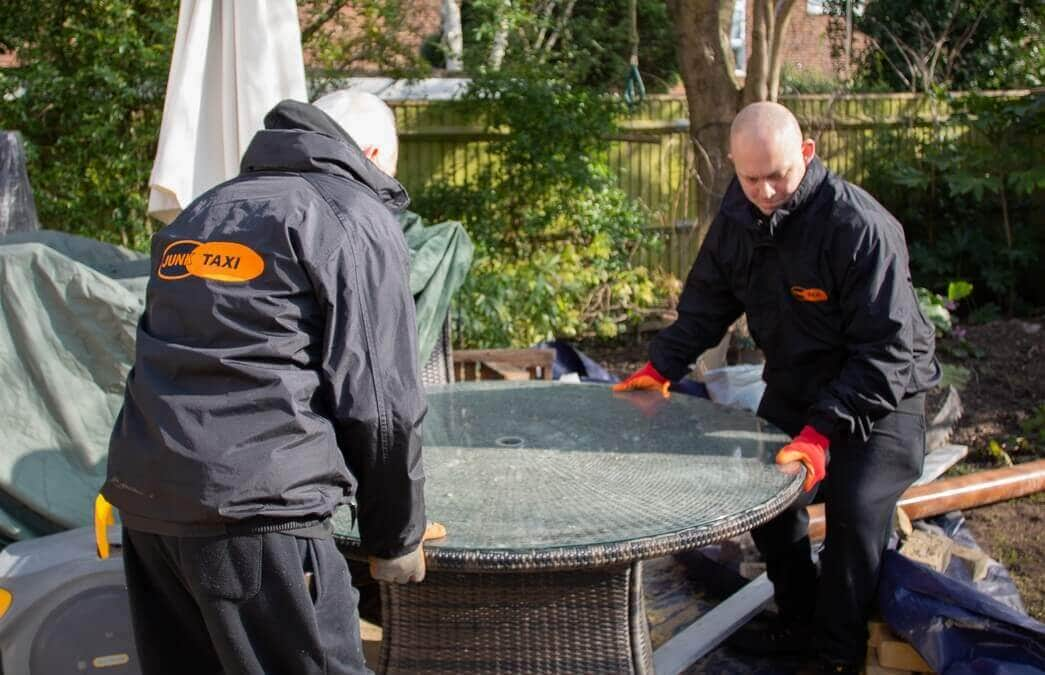 We offer quality rubbish removal services in Eltham, South East London, working to meet your needs and offer great value. From appliance and furniture removals, to full house clearances, to builders' waste removal, we've got all your needs covered.
As an Eltham resident, you'll have access to the Kimmeridge Road recycling site. However, if you need to remove large quantities of rubbish, or you have bulky items to dispose of, this won't necessarily be helpful. We can offer you a convenient alternative, arriving at a pre-agreed time to remove waste for a very reasonable price. We'll find the best option for you in any given situation or circumstance.
Contact us to discuss rubbish removal in Eltham. Call 020 3092 2961 or email info@junktaxi.co.uk.
Low cost household
rubbish removal
in Eltham
We are committed to keeping quality high and prices low – especially given how expensive South East London can be! These are some of our most popular low cost household rubbish removal services in Eltham:
Household rubbish
Domestic appliances
Individual items
Bagged green waste
Plumbing fixtures
Garden furniture, fencing, and sheds
Furniture
Bagged paint
We know the challenges that rubbish removal can bring. Perhaps you want to hire a van, but you live on a road such as Wythfield Road that has limited parking. Or maybe you live in a flat on Green Lane in New Eltham that has narrow hallways and shared entrances. The residents we meet who live in flats are understandably worried about causing damage to communal areas when removing rubbish, as they will usually be charged for the repair. Maybe you need to clear a whole house in an area like Eltham Palace Road, or Gourock Road. Whatever you need, we are the household rubbish removal professionals and will be happy to help, looking after your property as if it was our own.
Hear from our Rubbish Removal customers
in Eltham
Rubbish removal
in Eltham
Very quick removal of my extra rubbish. Did a good job!
Rubbish clearance
in Eltham
Needed my garage cleared of all the extra rubbish in there. I couldn't do it myself, so I used the rubbish clearance team and they did an excellent job.
Waste removal
in Eltham
After work being done in my Eltham garden, there was left over waste which needed to be removed. The waste removal staff were very polite. 10/10!
Arrange a Rubbish Removal quote
in Eltham
Eltham
Rubbish Removal Service
We're licensed waste carriers, meaning all rubbish that we take away is dealt with responsibly. We only work with designated waste transfer stations that share our commitment to recycling, and we provide duty of care waste transfer notes for your records.
We are a helpful, friendly family-run business. We always work as a team of two on any waste removal job, so we can deal with items of all sizes. Your experience is very important to us as one of our customers.
If you run a business, we can also offer commercial waste removal services. We can remove builders' waste and other commercial waste on a one-off or ongoing basis. If you're clearing out an office, completing a building project, or you need waste removal for any other reason at all, just give us a call.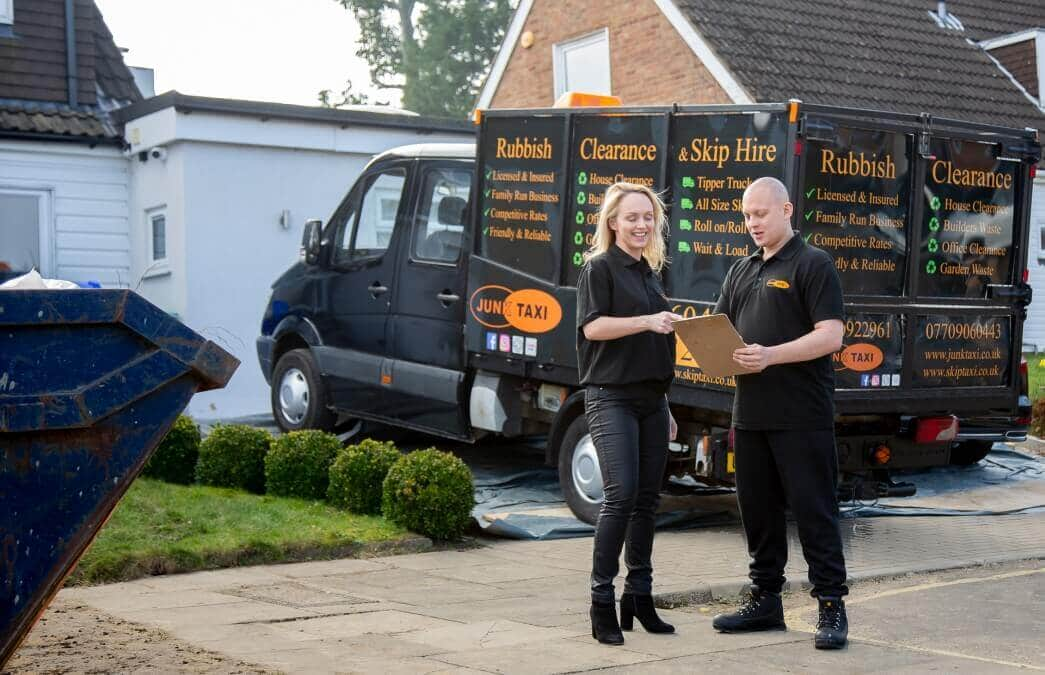 Builders' waste
removal
in Eltham
We offer builders' waste removal services, removing items such as:
Rubble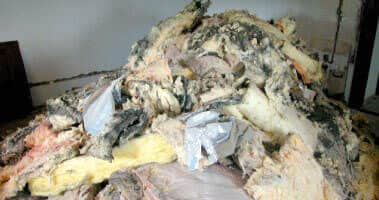 Insulation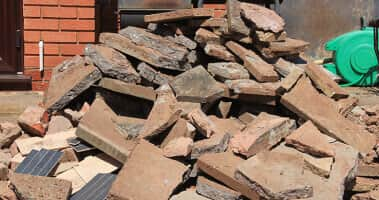 Soil, rocks, and paving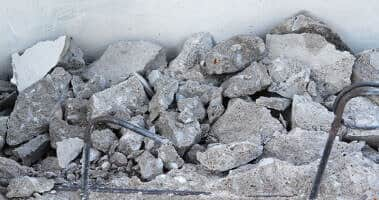 Concrete and cement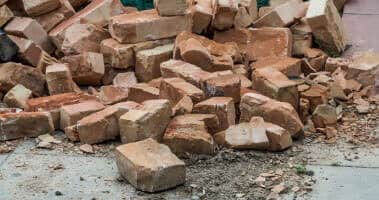 bricks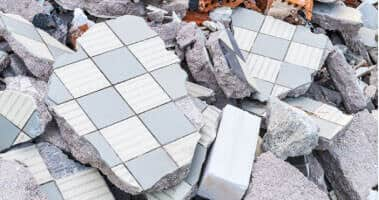 Tiles and ceramics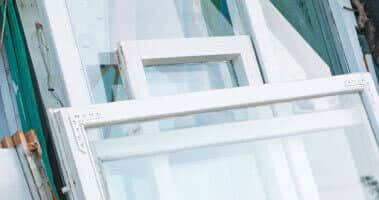 Windows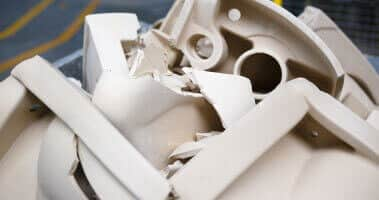 Kitchen and bathroom units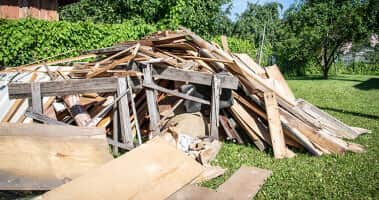 Wood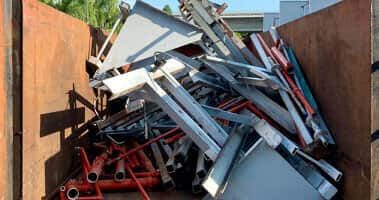 Metals
We work with builders, tradespeople and construction companies, establishing close working relationships. If you need ongoing waste removal from building sites, we'd love to become your waste removal partners. We always find the most cost-effective option for you.
Garden rubbish removal

in Eltham
We remove garden rubbish and waste for both domestic and commercial customers. Some of the items we regularly clear away include:
Sheds
Bricks and rubble
Fences
Green waste
Garden furniture
All waste is disposed of carefully, professionally and responsibly. Please bag up green waste separately, as this will ensure we can deal with it appropriately and uphold our commitment to recycling.
What sets Junk Taxi
apart for
rubbish removal in
Eltham?

Flexible options
We can handle a wide range of rubbish removal enquiries and will work closely with you to determine a cost-effective solution that best suits your requirements. When we collect your rubbish, we'll make sure that your rubbish is dealt with in the manner that suits you best.

Personal service
Our friendly, approachable team are here to help you however they can. We'll be able to offer advice on the best way to remove your rubbish and will work closely with you to ensure that the process runs smoothly. As a family business, we pride ourselves on the customer experience we provide.

Convenient collection
We take the hassle out of dealing with your rubbish or unwanted items. Our team will keep you informed at all times, agreeing a three-hour collection window with you, notifying you when they're on their way, and letting you know when your rubbish has been removed from your property.

Professional team
We are a licensed waste carrier who will ensure that your rubbish is handled and disposed of professionally. We will provide a duty of care waste transfer note when we leave your property and will take your waste to a collection centre that is committed to recycling and reducing landfill.
Contact
Junk Taxi
Call 020 3092 2961 or email info@junktaxi.co.uk to discuss your rubbish removal in Eltham. We'll ensure that your rubbish, waste, or unwanted items are collected promptly and professionally.
Some of the Roads we cover in
Eltham
Reinckendorf Avenue
Tenterden Close
Kidbrooke Lane
Haven Close
Model Farm Close
Rainham Close
Rennets Wood Road
Offenham Road
Will Crooks Gardens
Brendon Road
Green Way
Kidbrooke Lane
Crown Woods Way
The Crossway
Hall View
Winchcomb Gardens
Devonshire Road
Ermington Road
Footscray Road
Arbroath Road
Layzell Walk
Dunkery Road
Clarence Road
Bland Street
Mottingham Lane
Ickleton Road
Dunblane Road
Dulverton Road
B226
Bexley Road
Ross Way
Haimo Road
Cornwallis Avenue
Portland Road
Tom Coombs Close
Knockholt Road
Dunkery Road
Portland Crescent
Lionel Road
Riefield Road
Offenham Road
Meadowside
Highcombe Close
Ealdham Square
Avondale Road
Packmores Road
Clarence Road
Kingsholm Gardens
Lonsdale Close
Shottery Close
Pinnell Road
Ravenscroft Crescent
Albert Road
Freeman Walk
Silverdale Drive
Dittisham Road
Froissart Road
Kenward Road
Ravensworth Road
A210
Wincrofts Drive
Braywood Road
Jeken Road
Castlecombe Road
Cobbett Road
Widecombe Road
Bayfield Road
Agaton Road
Kidbrooke Lane
Farnaby Road
Riefield Road
Bexley Road
Albert Road
Mottingham Road
Downman Road
Foxhole Road
Dickson Road
Dowding Drive
Court Farm Road
Katherine Gardens
Wicks Close
Fairoak Drive
Shawbrooke Road
Horsfeld Road
Bedgebury Road
Haimo Road
Philippa Gardens
Rennets Close
Rancliffe Gardens
Elmbrook Gardens
Horsfeld Road
Carters Hill Close
Avondale Road
Wendover Road
Jacks Acre Lane
Kimmeridge Gardens
Periton Road
Clayhill Crescent
Lions Close
Portland Road
Kippington Drive
Horley Road
Shortway
St Keverne Road
Ballantyne Close
Downman Road
Aldersgrove Avenue
County Gate
Henry Cooper Way
Arbroath Road
Lionel Gardens
Chilham Road
Allenswood Road
Butterfly Lane
Steyning Grove
Horsfeld Road
Gravel Pit Lane
Perpins Road
Legatt Road
Horning Close
Purneys Road
Mottingham Lane
Merifield Road
Beaconsfield Road
Grace Close
Lambscroft Avenue
Dorset Road
Henwick Road
Nunnington Close
Butterfly Lane
Horsfeld Gardens
Lynsted Gardens
Teign Mews
King And Queen Close
Lulworth Road
Elmhurst Road
Mottingham Gardens
Nesbit Road
Dunblane Road
Phineas Pett Road
Mervyn Avenue
Eltham Green
Kersey Gardens
Ravensworth Road
Topley Street
Telford Road
Edgeworth Road
Westhorne Avenue
Morston Gardens
Rochester Way
Charlesfield
Appleton Road
Prestbury Square
Mottingham Road
Duddington Close
Lemonwell Drive
Cattistock Road
Gardeners Close
Wayside Grove
Harting Road
Eltham Green Road
Frensham Road
Keeling Road
Alderwood Road
Colepits Wood Road
Lionel Gardens
Anstridge Road
Charminster Road
Prince Rupert Road
Well Hall Road
Brenley Gardens
Devonshire Road
Gravel Pit Lane
Kimmeridge Road
Castleton Road
Downman Road
Clarence Road
Briset Road
Newhaven Gardens
Sandby Green
Glenesk Road
Aldwick Close
Forster Road
Avery Hill Road
Falconwood
The Grange
Greenfield Court
Chartwell Close
Embry Road
Dorset Road
Penford Gardens
Anstridge Road
College View
Cedar Mount
Dorset Road
Framlingham Crescent
Anstridge Road
Lingfield Crescent
Green Chain Walk
Mells Crescent
Messent Road
Grove Park Road
St Keverne Road
Thursley Road
Foxhole Road
Alderwood Road
West Park
Blanchard Close
Springwood Drive
Whinyates Road