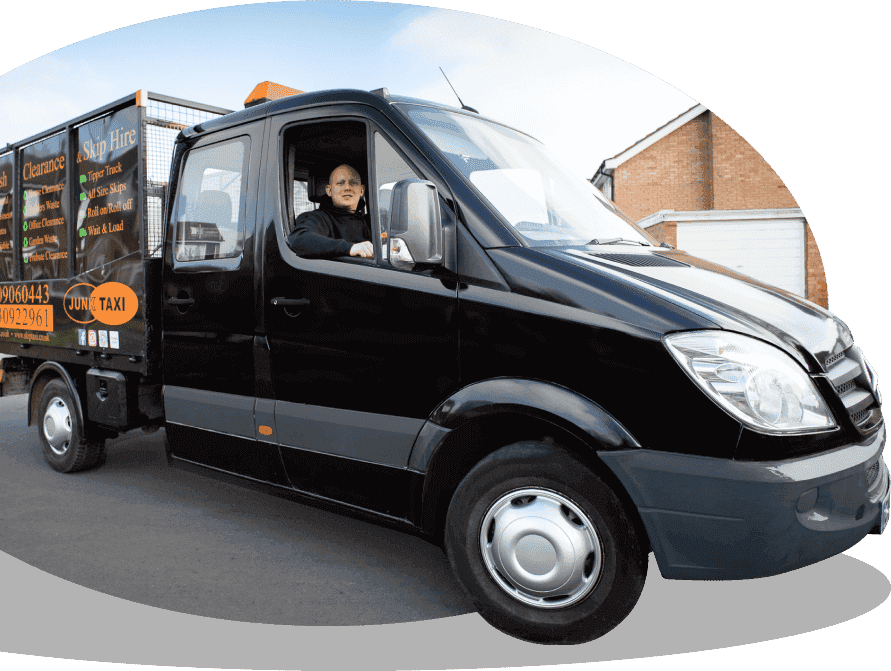 Rubbish Removal
in Norwood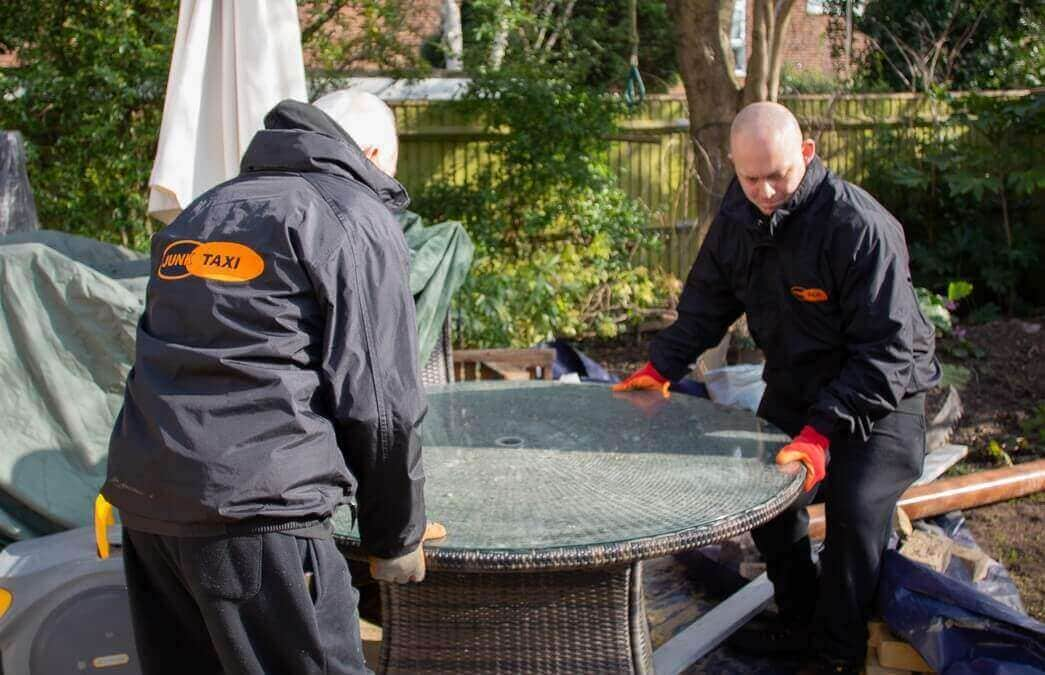 Are you looking for low-cost rubbish removal in Norwood, South East London? We are the team that can help you with all your rubbish removal requests, while ensuring you don't pay over the odds. We can remove anything from individual objects and bulky items to a whole houseful of rubbish.
If you're based in South Norwood, you'll have access to the Factory Lane Reuse and Recycling Centre. If you're a West Norwood resident, you can use the Lambeth Vale Street Household Waste and Recycling Centre. We know it isn't always easy to visit the tip, though, especially with large quantities of rubbish and restrictions on the items you can take. Talk to us instead – we can provide a fast, affordable alternative, with a two-person team who can remove any rubbish, in any quantity.
Contact us to discuss rubbish removal in Norwood. Call 0203 092 2961 or email info@junktaxi.co.uk.
Low cost household
rubbish removal
in Norwood
We know that South East London can be expensive. Please don't worry about contacting us for a rubbish removal quote though, as we're committed to keeping our prices affordable for everyone. If you need household rubbish removal, our services are designed around your needs. Some of the services we regularly carry out include:
Household rubbish
Domestic appliances
Individual items
Bagged green waste
Plumbing fixtures
Garden furniture, fencing, and sheds
Furniture
Bagged paint
We know household rubbish removal can be difficult in Norwood. There are many flats in the area, such as those on Lonsdale Road SE25, Westow Hill SE19 and Broxholm Road SE27. Removing rubbish from flats is made particularly difficult by the communal areas, entrances and staircases, and often there won't be any lifts in the building. Ask us to help – we'll always look after your property.
Perhaps you live in a large home on Thornlaw Road or Knights Hill and you need to remove large quantities of rubbish. Or perhaps you live on a busy road like Elder Road or Portland Road (close to South Norwood and Norwood Junction), and you're concerned about being able to hire and park a van to remove your rubbish. Whatever your concerns might be, let us deal with your household rubbish removal in Norwood and take the pressure off you.
Hear from our Rubbish Removal customers
in Norwood
Rubbish clearance
in Norwood
Work done quickly and the team were really kind and helpful! They were on time and cleared all the rubbish. Very good prices.
Waste removal
in Norwood
The team did an awesome job in removing all my waste. Highly recommended.
Rubbish removal
in Norwood
After re decorating my garden I had lots of rubbish left to be removed. I enlisted on these guys for an extra helping hand and they did such a good job. Would recommend.
Arrange a Rubbish Removal quote
in Norwood
Norwood
Rubbish Removal Service
We are licensed waste carriers operating in the Norwood area. This is your assurance that we deal with all waste responsibly and appropriately, and that we recycle wherever possible – this is an important part of our ethos as well. For responsible waste removal in Norwood, you can call on us.
We are a family business, committed to offering the best customer service we possibly can. We've earned ourselves an excellent reputation for our service, so much so that many people choose to work with us on an ongoing basis. If you're a businessperson and you need a solution for all your business waste, we'll be happy to talk about ongoing waste removal services, offering convenience and value.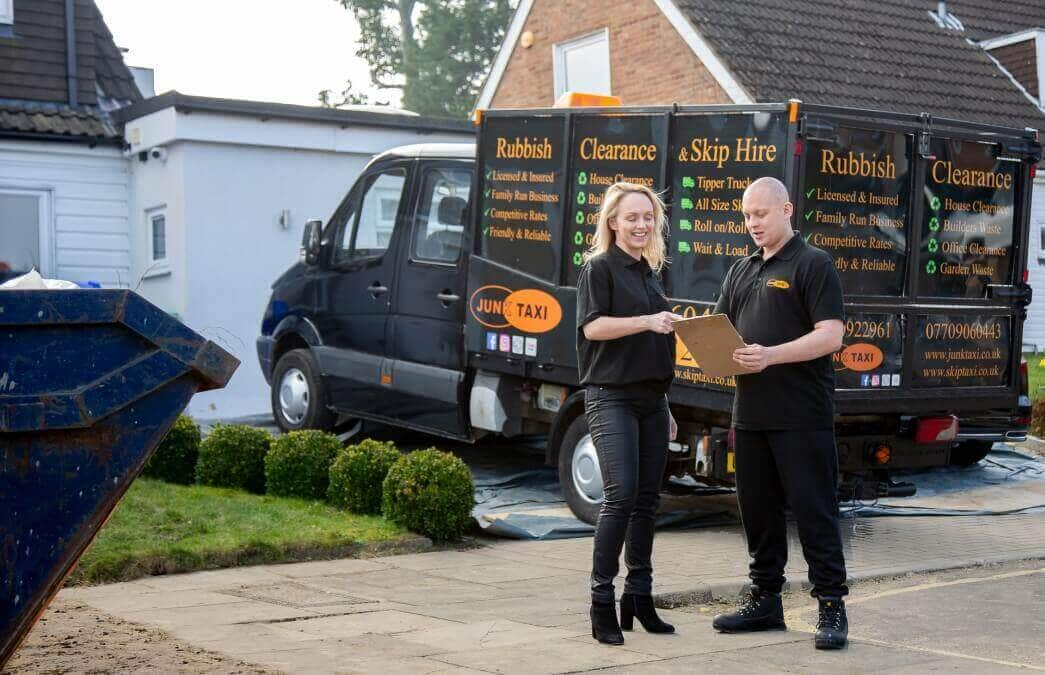 Builders' waste
removal
in Norwood
We are a professional waste removal company offering builders' waste removal in Norwood. We always take waste to dedicated waste transfer stations and will provide duty of care waste transfer notes. Some of the builders' rubbish and waste we regularly clear includes: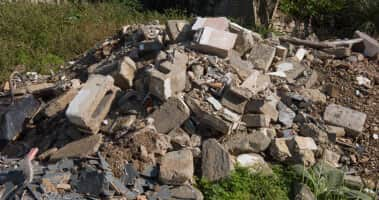 Rubble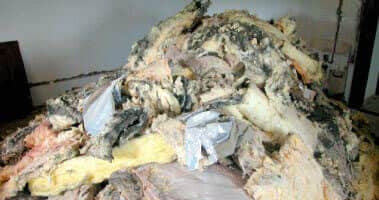 Insulation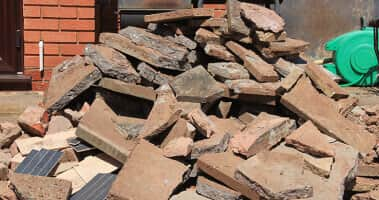 Soil, rocks, and paving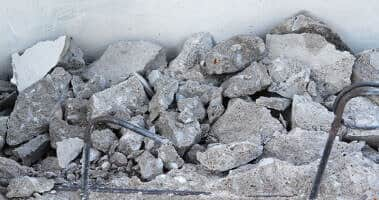 Concrete and cement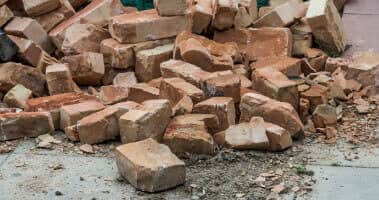 bricks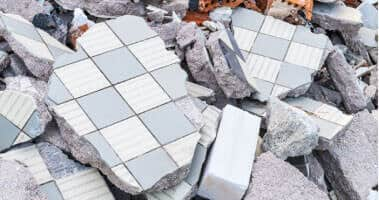 Tiles and ceramics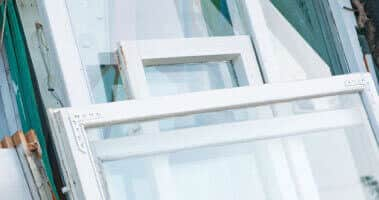 Windows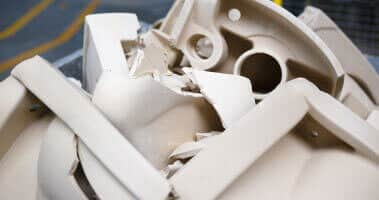 Kitchen and bathroom units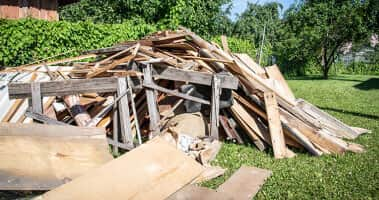 Wood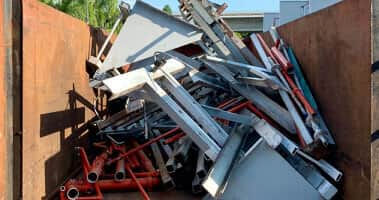 Metals
We can carry out one-off rubbish removal services on your site in Norwood. We can also form an ongoing partnership with you – tradespeople, builders and construction companies select Junk Taxi as their waste removal company of choice. Our prices are highly competitive and we always secure the best value for you.
Garden rubbish removal

in Norwood
We offer garden rubbish removal in all parts of Norwood. We can take away everyday objects that might be cluttering up your outdoor space, as well as commercial rubbish such as builders' waste. Some of the items we regularly deal with include:
Sheds
Bricks and rubble
Fences
Green waste
Garden furniture
We're dedicated to offering an environmentally friendly service – please help us to recycle by bagging up green waste separately before we arrive. This will allow us to deal with it appropriately and ensure it is recycled.
What sets Junk Taxi
apart for
rubbish removal in
Norwood?

Flexible options
We can handle a wide range of rubbish removal enquiries and will work closely with you to determine a cost-effective solution that best suits your requirements. When we collect your rubbish, we'll make sure that your rubbish is dealt with in the manner that suits you best.

Personal service
Our friendly, approachable team are here to help you however they can. We'll be able to offer advice on the best way to remove your rubbish and will work closely with you to ensure that the process runs smoothly. As a family business, we pride ourselves on the customer experience we provide.

Convenient collection
We take the hassle out of dealing with your rubbish or unwanted items. Our team will keep you informed at all times, agreeing a three-hour collection window with you, notifying you when they're on their way, and letting you know when your rubbish has been removed from your property.

Professional team
We are a licensed waste carrier who will ensure that your rubbish is handled and disposed of professionally. We will provide a duty of care waste transfer note when we leave your property and will take your waste to a collection centre that is committed to recycling and reducing landfill.
Contact
Junk Taxi
Call 020 3092 2961 or email info@junktaxi.co.uk to discuss your rubbish removal in Norwood. We'll ensure that your rubbish, waste, or unwanted items are collected promptly and professionally.