Garage clearance
in Bromley
Your garage clearance in Bromley just got a lot easier. Junk Taxi's garage clearance service will allow you to reclaim your garage space. If you've been thinking of clearing your space for a while but the rubbish has been building up, we'll take the hassle out of your hands. We handle the waste collection process from start to finish, and we'll make sure your waste is removed responsibly and professionally.
Whatever waste is in your garage, from unused electrical equipment to deserted bin bags and household waste, we can free up your space. Our process is seamless and unrivalled – find out for yourself and clear your garage space in Bromley.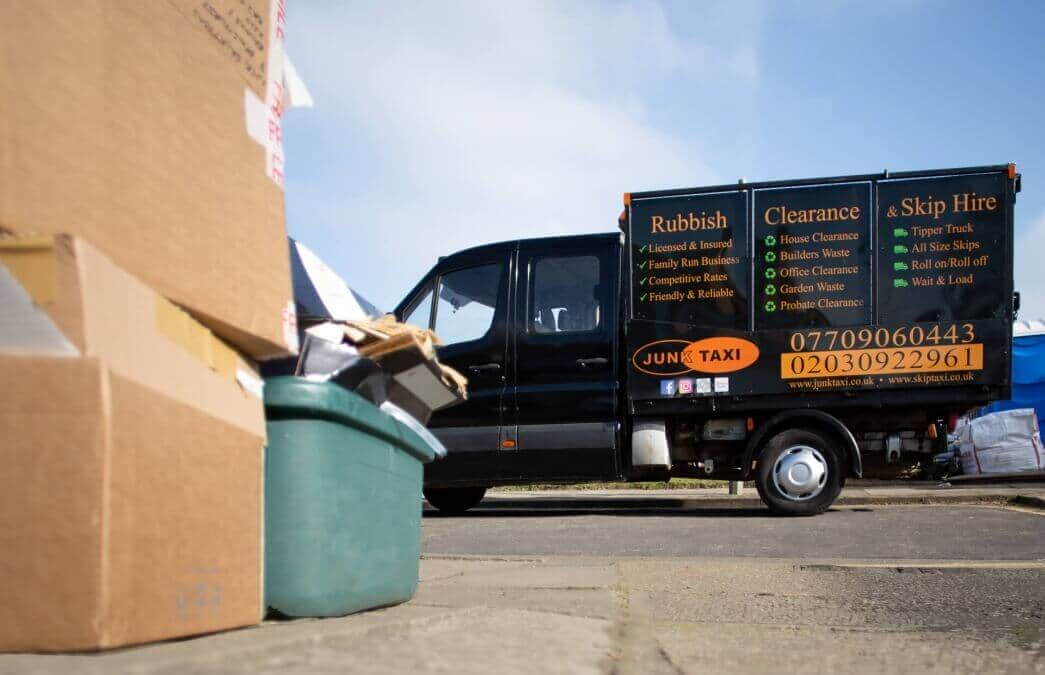 How can garage clearance
in Bromley benefit you?
Our garage clearance services in Bromley can be of benefit to so many people… If your garage is full to bursting with unused items that you've been meaning to get rid of, we can do the overwhelming task for you. Our garage clearance in Bromley is bound to make your life easier, and you can rest easy knowing that your waste has been disposed of in a responsible manner that cares for our environment.
Along with our waste removal services, we work with a company that is equipped to recycle 90% of what it receives. We like to help you do your bit for the world, as well as ensuring that we do the same.
Why you may need garage clearance
in Bromley
Has your garage been cluttered long enough that you can't remember what it was like before? After your garage clearance in Bromley, your garage will be as good as new. This means that you can do anything you like with it – whether that's making a work-from-home studio or an at-home gym. You can maximise your space after the clearing process, and it will give you a new opportunity to fall in love with your property again. Homes all over South East London have been appreciative for our garage clearance service, so contact us today for your waste disposal.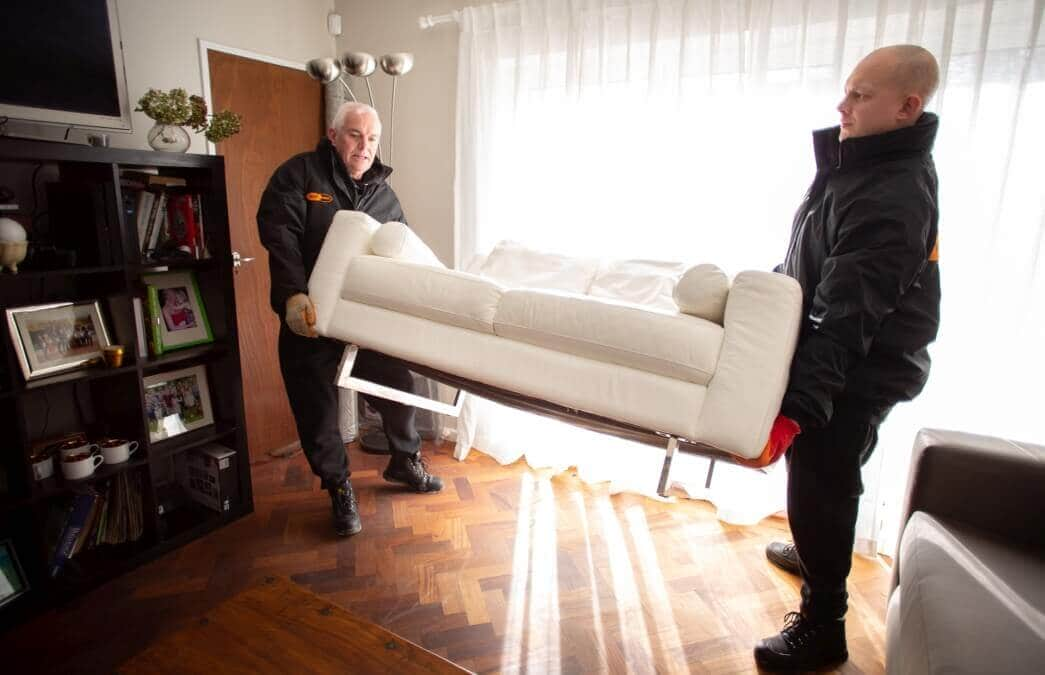 Hear from our garage clearance
customers in Bromley
Interested? Here's how to arrange your garage clearance

in Bromley…
If you're tempted by our garage clearance service in Bromley, arrange yours today. Our convenient waste collection is bound to make your life that little bit easier, so follow these steps…
Contact us and discuss your garage clearance requirements.
Receive a quote from us upfront.
Arrange a time with us for your collection.
Once our collection team is on-site with you, they will confirm the final cost. If you're satisfied with this, your garage clearance in Bromley can commence straight away!
Why we're the best choice for your
garage clearance in Bromley

Flexible options
We love working closely with our customers, understanding the requirements for their garage clearance in Bromley. We'll do our best to help you reclaim your garage space. We consistently work towards the most cost-effective solution and our team works efficiently together.

Personal service
We are a proud family business and we're always approachable to our customers, allowing them to contact us for advice or any clarifications. Your rubbish clearance service will be tailored to you and we'll be conscious of your needs. These are just a few of the reasons why you should choose us.

Convenient collection
Our goal is to prioritise convenience when conducting your garage clearance in Bromley. Your rubbish removal service will be seamless, and our team will keep in contact with you to ensure that the collection is arranged when it suits you. They'll keep in touch with you along the way.

Professional team
We're licensed waste carriers, meaning we carry out your collection services professionally. You'll receive a duty of care waste transfer note for your documents. Whatever you need collected from bin bags or dismantled furniture, we'll do the job. The company we work with is dedicated to reducing landfill.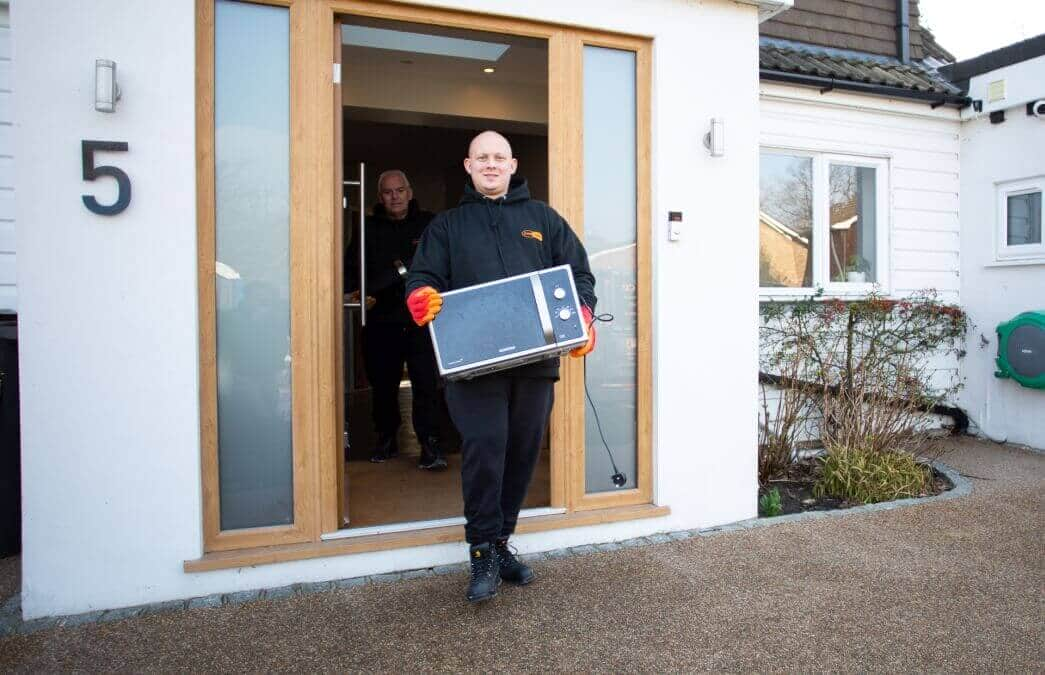 How to prepare for our garage clearance service
in Bromley
Before our waste collection team arrives, there are just a few small steps that you'll have to carry out first. To make sure your garage clearance in Bromley goes off without a hitch, arrange all of your items in appropriate bags and piles. Ensuring that your items are ready in an accessible location will allow our team to carry out your disposal quicker and easier, which will mean that your collection is more cost-effective. It's a win-win!
Contact
Junk Taxi
To get started on your garage clearance in Bromley, call us on 020 3092 2961 or 07709 060 443.
You can email info@junktaxi.co.uk and with our waste clearance services, we'll dispose of your garage waste professionally and responsibly.