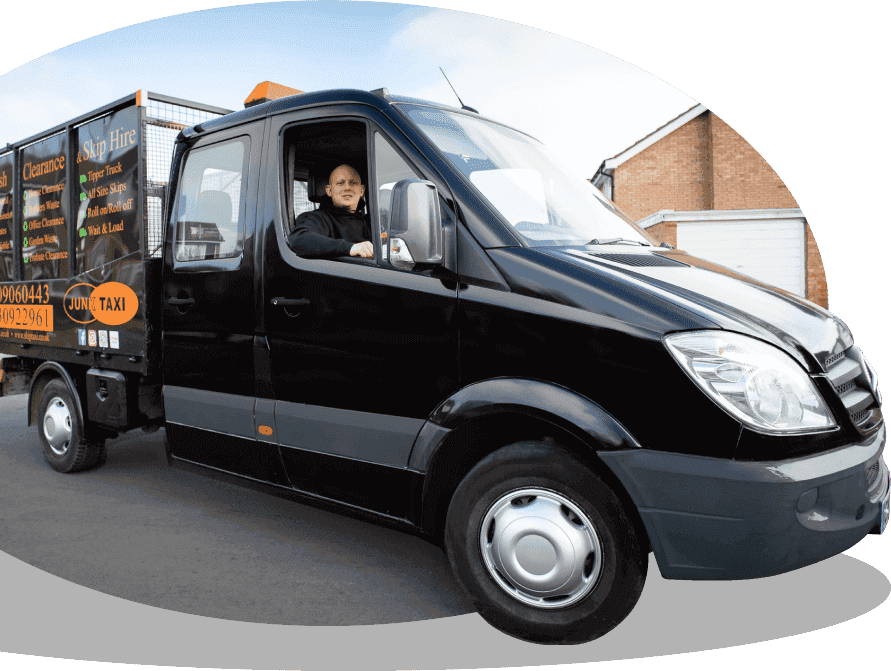 Garage clearance
in Croydon
Has your garage been desperate for a clear out? We all know how it can be – the items we don't know what to do with get banished to the garage to be dealt with another day. Once that day has come, choose Junk Taxi for your garage clearance in Croydon. Our garage clearance services are unrivalled, and our processes are quick and effective. We handle your rubbish collection professionally and responsibly.
If you have dusty furniture in your garage and boxes of unused items, we can clear it so that you're left with a space that holds endless options. Why wait any longer?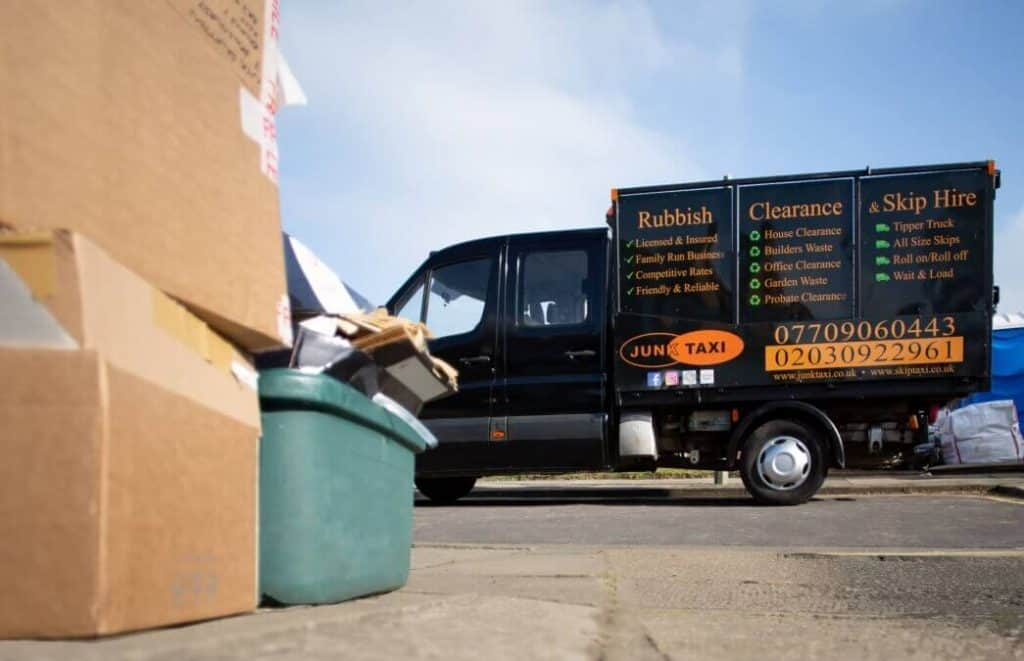 How can garage clearance
in Croydon benefit you?
We wouldn't be surprised if your garage is the most cluttered part of your home. This would make it difficult for you to clear it all by yourself, and that's where we come in! The benefits of Junk Taxi carrying out your garage clearance in Croydon are unending. You'll be able to dispose of all your garage waste without having to use skip hire or taking trips to the reuse and recycle centre. You'll be left with a clear garage to do whatever you like with! Our service in Croydon will take all of the stress out of your hands.
You can rest assured that we do our bit for the environment – the company we work in with is equipped to recycle 90% of the waste collected and taken to them.
Why you may need garage clearance
in Croydon
Our rubbish clearance service in Croydon can mean that your garage is fit to use for something else. Our friendly team at Junk Taxi can give you the opportunity of using your garage space however you like. This could be to create more room for storage or to transform your garage into a cinema room, games room or separate space. If you think your South London home would benefit from a change like this, get in touch with us to organise your rubbish removal service. If you've been mourning your extra garage space, this service is definitely for you.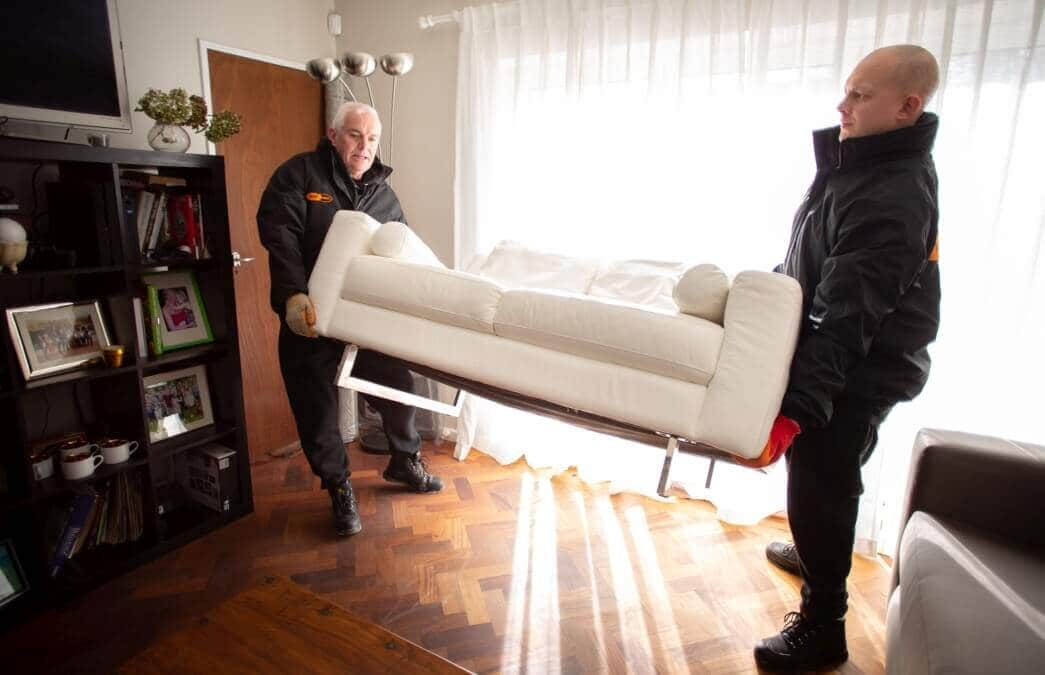 Hear from our garage clearance
customers in Croydon
Interested? Here's how to arrange your garage clearance

in Croydon…
Are you in need of garage clearance in Croydon? We can be of service to you – just follow these three easy steps to get your waste disposal underway.
Contact Junk Taxi to talk about your garage clearance.
You'll receive a quote upfront.
Arrange a time for your garage clearance to begin.
Once you've arranged your appointment, our team will pay you a visit to confirm that you're happy with the cost. Once this is done, we can start your garage clearance in Croydon right away!
Why we're the best choice for your
garage clearance in Croydon

Flexible options
We always recommend the most cost-effective solution to our customers, as we value honesty highly. We work as efficiently as possible to ensure that your garage clearance is carried out as quickly as possible. We maintain contact with customers to understand your requirements.

Personal service
We want our customers to feel comfortable contacting us for advice. We're approachable and maintain relationship with our customers in Croydon. As a family business, this is very important to us. As if this wasn't enough to say why you should choose us, your service will be tailored to you.

Convenient collection
Our team is adept at carrying out your garage clearance in Croydon. Our processes are seamless, and our team is experienced – we're capable of clearing your garage with zero inconvenience to you. We will keep you updated and make sure that you're happy with the results of your garage clearance.

Professional team
Our licence as waste carriers allows us to remove the unwanted items from your garage in a professional, responsible way. The company we work with is dedicated to reducing landfill, recycling 90% of what it receives. You'll receive a duty of care waste transfer note for your records.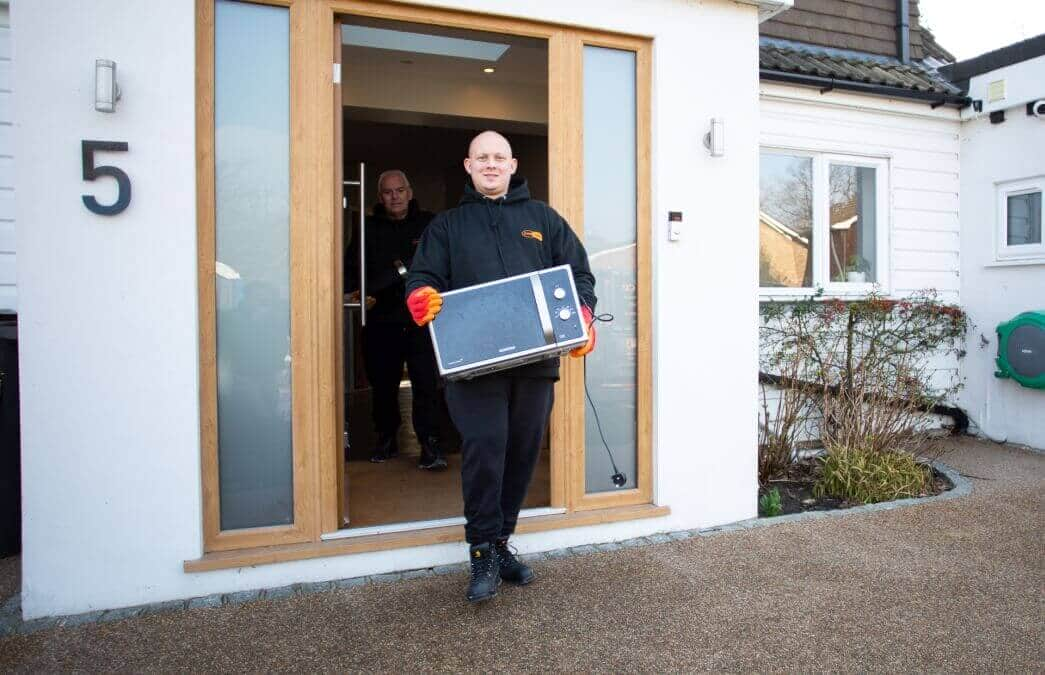 How to prepare for our garage clearance service
in Croydon
There are just a few steps for you to take before our team arrives to handle your garage clearance in Croydon. When sorting the items you want to dispose with us, bag them up into piles and put them in an accessible location. This will not only help your sorting process, but it will allow our team to collect your waste faster and easier. This can only benefit you!
Contact
Junk Taxi
To discuss your garage clearance in Croydon, call a member of Junk Taxi on 020 3092 2961 or 07709 060 443.
You could alternatively email info@junktaxi.co.uk and we'll collect your waste, disposing of it responsibly.