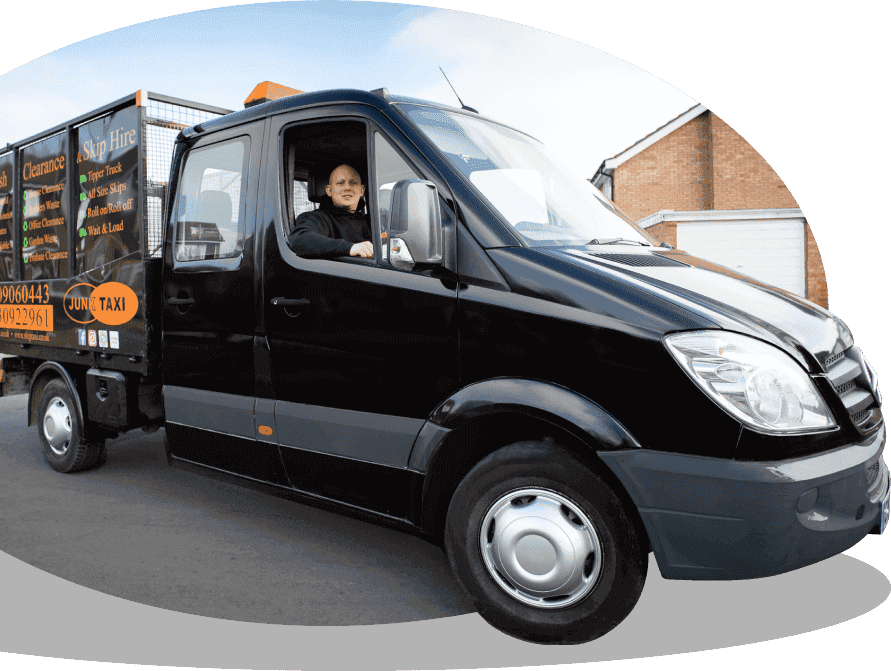 Quick and easy garage clearance
in Sevenoaks
Have you been turning a blind eye to the piles of garbage at the back of your garage? Here at Junk Taxi, we are on your side, providing a reliable garage clearance service to locals throughout Sevenoaks, from Dunton Green to Kippington. From worn garden equipment to aged furniture, our garage clearance service is on your side. Revert your garage back to a spacious haven with the support of our professional, responsible waste clearance in Sevenoaks.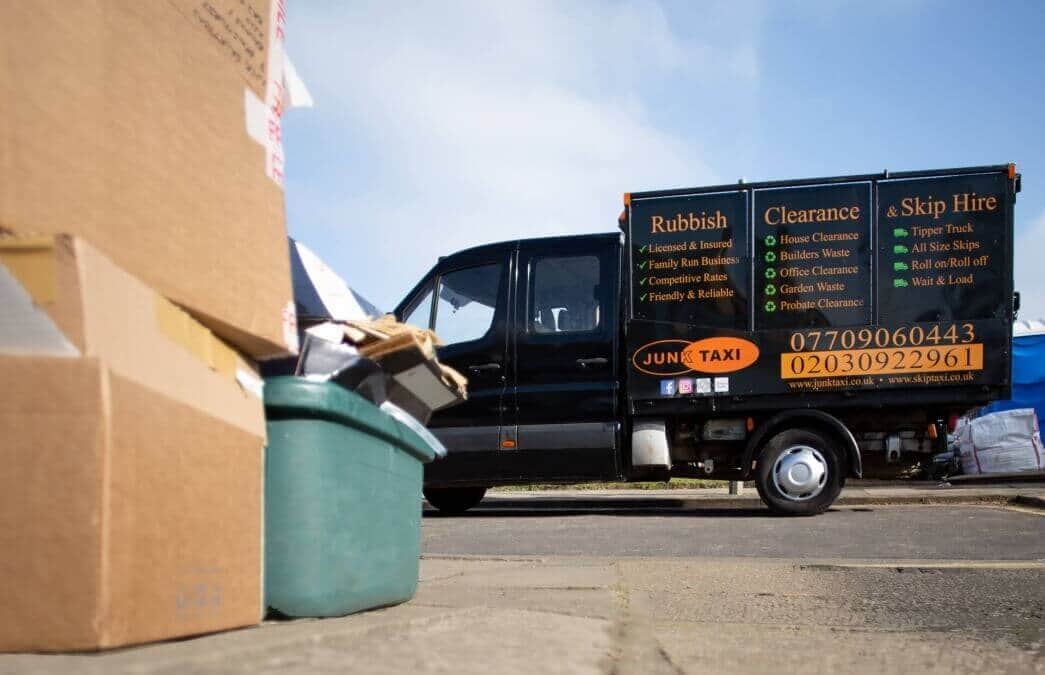 How can garage clearance
in Sevenoaks benefit you?
Whilst utilising your garage daily, the pile of waste in the corner may become a part of the furniture. Bin bags full to the brim, worn and retiring furniture, and dishevelled garden equipment can fast accumulate, residing in the space you once roamed free. Grant yourself back your space with effective, hassle-free garage clearance in Sevenoaks.
Handling waste clearance with care and responsibility, we ensure that all waste is recycled where possible. In fact, we work with a company which recycles 90% of the waste it receives. Clear your space and remove your bulky waste whilst contributing to the health of your environment with our waste clearance in Sevenoaks.
Why you may need garage clearance
in Sevenoaks
Upon responsibly removing the collection of unwanted items from your garage in Sevenoaks, you may find yourself with a new realm of space, one of which you don't know how best to utilise before it reverts back to a waste collection point. Why not take the opportunity to try out something new that could benefit you and your household. From garden offices to a home-gym, the options are endless… but only once you shift that garage waste! Our junk removal team are on your side, providing a seamless, fast and hassle-free garage clearance service in Sevenoaks that allows you to fulfil your property's potential.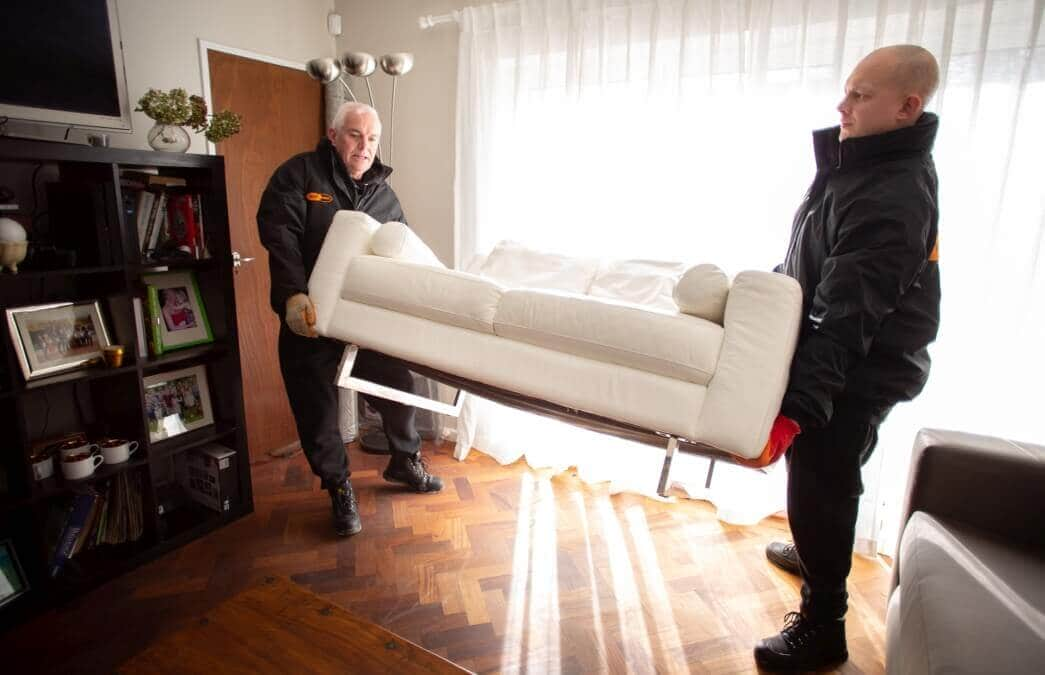 Hear from our garage clearance
customers in Sevenoaks
Receive a quick quote from us for your garage clearance in Sevenoaks. It's quick and hassle-free! Give us a call on 020 3092 2961 or 07709 060 443, email us at info@junktaxi.co.uk or fill out our contact form and a member of our team will be in contact with you shortly.
Interested? Here's how to arrange your garage clearance

in Sevenoaks…
Have you got the motivation to clear your Sevenoaks garage space? Now's the time – and its simple too! All you have to do is…
Pick up the phone or send us an email so we can discuss your waste removal requirements
Receive an honest, upfront quote
Arrange a time for collection that suits you!
Upon arrival, our waste collection team will confirm a final cost, and once you're happy, we can begin removing those unwanted items before disposing of them responsibly. We take the hassle out of garage clearance in Sevenoaks.

Flexible options
Our team take the time to get to know your bespoke requirements, providing the most cost-effective, hassle-free solution for your Sevenoaks garage clearance without causing disruption to you or any neighbouring properties.

Personal service
As a family-run business, we understand how important a personal approach can be. The tailored service we provide our Sevenoaks customers with is unparalleled. We are always at the other end of the phone, available for any questions or clarification.

Convenient collection
When it comes to your garage clearance and waste removal, we will work around you. After planning an appropriate date and time, our collection and removal service is conducted in a seamless and discreet way. We will also keep you updated with our progress along the way.

Professional team
As licenced waste carriers, you can depend on our team to remove and dispose of your garage waste respectfully and responsibly. You'll receive a duty of care waste transfer note upon collection to keep for your records and reassurance.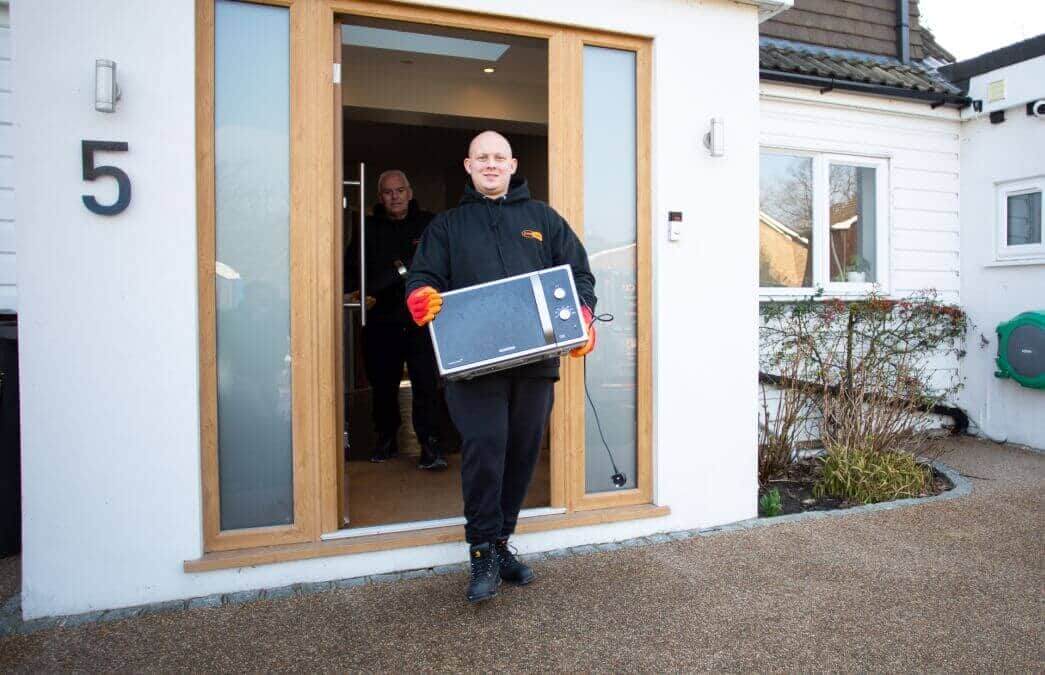 How to prepare for our garage clearance service
in Sevenoaks
For seamless garage clearance in Sevenoaks, there are just two simple steps which we kindly request to be taken in preparation of our arrival:
Please ensure any waste is stored into bags (if it fits)
Please leave your bagged waste in an accessible location for our waste removal team to collect.
These steps will ensure that the process is carried out quickly and efficiently without causing disturbance to you or neighbouring properties.
Contact
Junk Taxi
To make a start on the removal of your garage waste in Sevenoaks, get in touch with our team who are ready to help with our responsible garage waste clearance services. Pick up the phone and give us a call on 020 3092 2961 or 07709 060 443, or email us at info@junktaxi.co.uk.