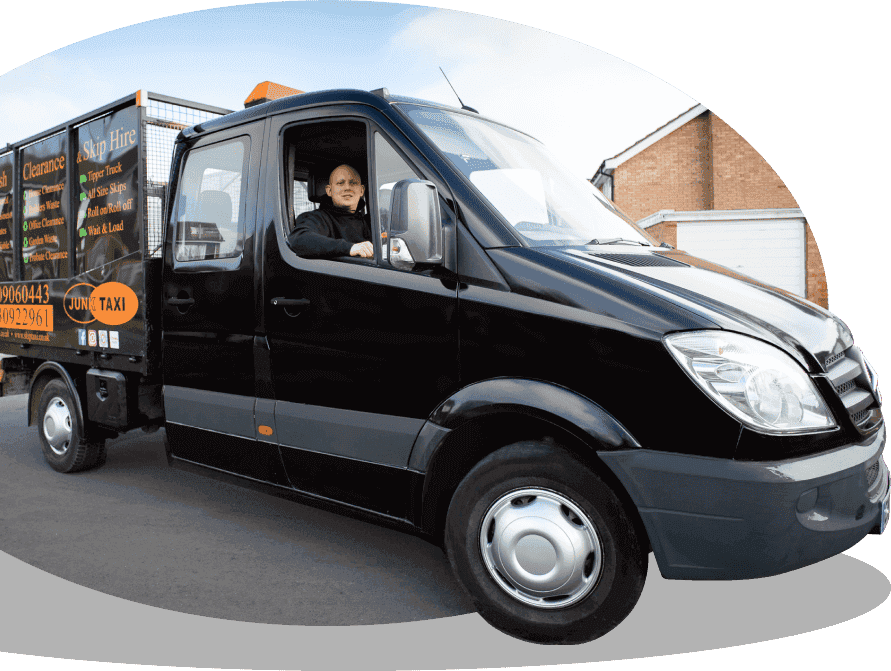 House clearance
in Eltham
Your local
Eltham house clearance company
If you are looking at getting rid of your unwanted household items, then hiring professionals who can do this for you safely and responsibly is a brilliant idea. This is where Junk Taxi comes in! We offer professional house clearance services in Eltham that are tailored to suit your needs.
Working with Junk Taxi means that we take care of disposing the waste that you otherwise wouldn't know what to do with! Our team will remove waste quickly and efficiently. We work with a company that's equipped to recycle 90% of the waste it collects.No matter if it's old furniture pieces, a falling-apart fridge or piled bin bags full of household items, we can do the job.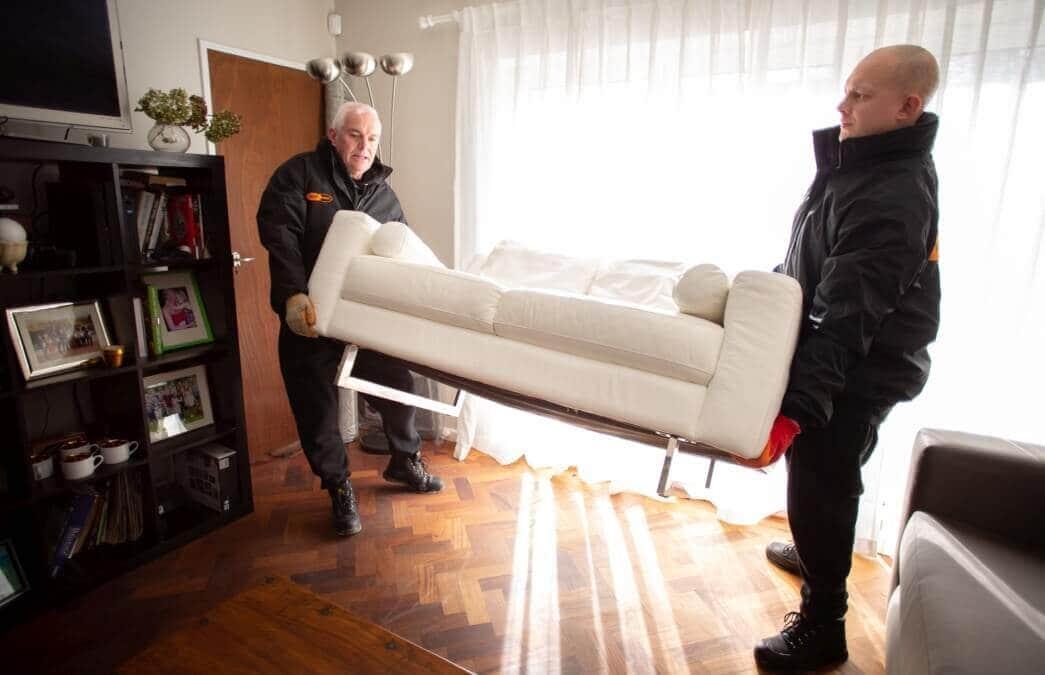 House clearance prices in
Eltham
We are here to make your life easier by removing all of your unwanted items without hassle. We offer our customers an affordable solution without compromising on quality. When our team arrives at your Eltham home, they will confirm the price of your waste removal. Providing you are happy with this, they will start loading their vehicle with all of your waste straight away. We prioritise the cost-effective options for our customers – we'll never charge you more than is necessary (one of our values is transparency, after all!). Once everything has been loaded, they will leave youfree of clutter… Our house clearance services in Eltham is bound to make your life that much easier.
Minimum load | £40 plus VAT
Up to 1 cubic yard
5 minutes labour time
50kg maximum weight
Mini load | £60 plus VAT
1 cubic yard
10 minutes labour time
100kg maximum weight
1/4 load | £90 plus VAT
3 cubic yards
15 minutes labour time
250kg maximum weight
1/3 load | £120 plus VAT
4 cubic yards
20 minutes labour time
350kg maximum weight
1/2 load | £160 plus VAT
6 cubic yards
30 minutes labour time
500kg maximum weight
3/4 load | £200 plus VAT
9 cubic yards
45 minutes labour time
750kg maximum weight
Full load | £260 plus VAT
12 cubic yards
60 minutes labour time
1000kg maximum weight
Extra time
You will be charged £1 plus VAT for every additional minute of labour time
Additional weight
You will be charged 18p plus VAT per kg for additional weight
Fridges
You will be charged £30 plus VAT if your load includes a fridge
Mattresses
You will be charged £20 plus VAT for each mattress included in your load
Get a house clearance quote in
Eltham
We offer professional house clearance services in Eltham at affordable prices. Our team is friendly, efficient, and reliable. Get your house clearance quote with us today! Call 020 3092 2961 or 07709 060 443 or email info@junktaxi.co.uk. We look forward to hearing from you soon regarding your house clearance in Eltham.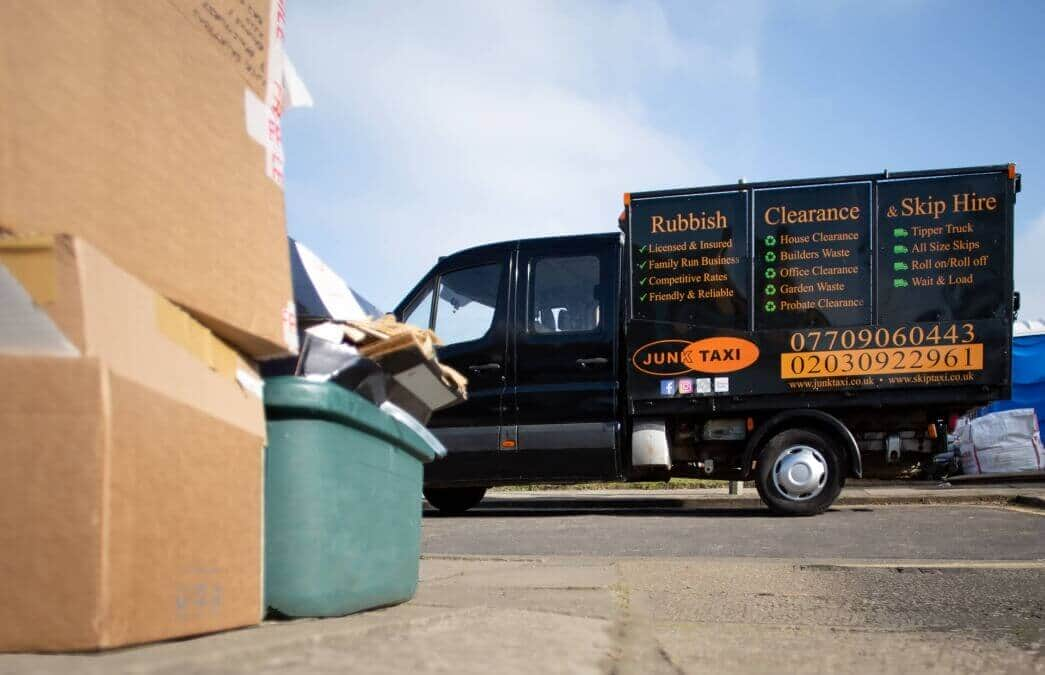 Book your house clearance quote in
Eltham
Booking a house clearance service can be difficult. Our friendly Junk Taxi team will make the process as easy as possible for you. We'll come to your home in Eltham and provide an upfront quote based on the household items that you need removing. If you're happy with the price, we can remove all of your unwanted junk right there and then. Our rubbish removal services are reliable and affordable and customers in Eltham have been more than satisfied with the service that we have provided them with, leaving them with clear and tidy homes!
Your questions for house clearance in
Eltham
Allow us to answer some of your burning questions about your house clearance in Eltham.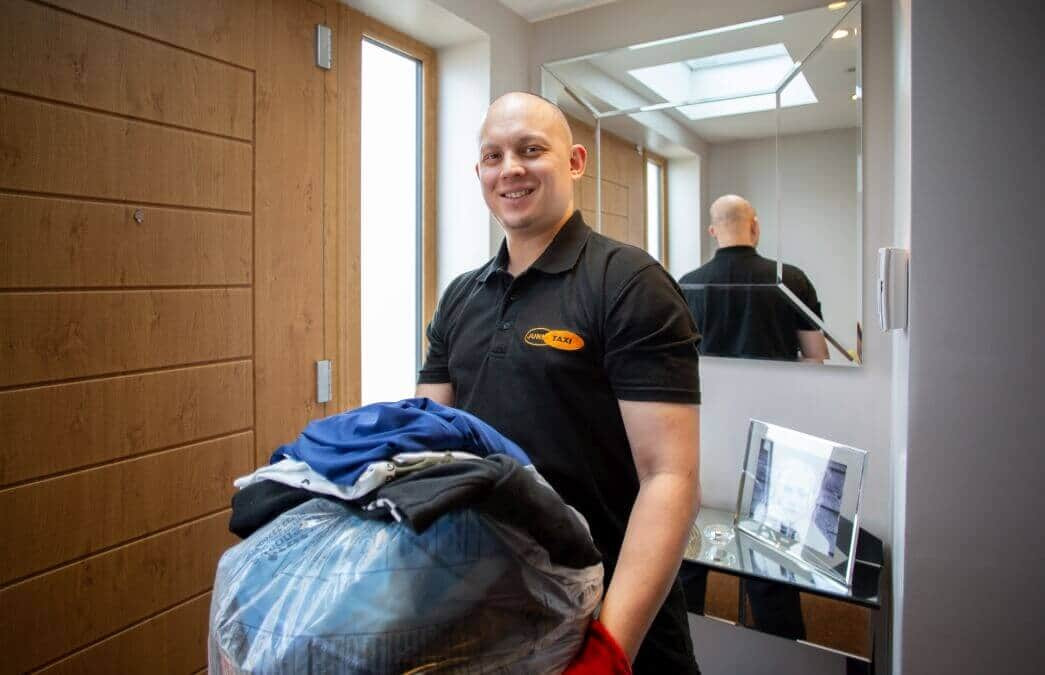 We work with customers looking for house clearance in Eltham, South East London. Offering a whole host of clearance services to meet your every need, we can clear a whole property, or simply move individual items for you, disposing of them responsibly and efficiently. Some of the items we move most regularly include:
Rubbish
Waste
Appliances
Furniture
Heavy items
White goods
Builders' waste
Garden waste
Waste Carrier Licensed House Clearance
in Eltham
As a business, we're committed to low prices and high standards. We are licensed waste carriers, which means that we can remove both domestic and commercial waste (such as builders' waste), and you'll know that it's been disposed of responsibly, in the most appropriate way. We only take rubbish to waste transfer stations that share our commitment to recycling, doing our part to protect the planet.
As a resident of Eltham, you can use sites such as the Burnt Ash Lane recycling site. However, it's never easy completing a whole house clearance on your own, or moving large items like furniture and appliances, especially if you don't live close to a household recycling centre. We operate as a two-person team to make house clearances simpler, taking the stress out of the process for our customers.
WE CAN OFFER A NUMBER OF
HOUSE CLEARANCE SERVICES IN ELTHAM
Some of our most popular house clearance services include:
Single room clearance
Full house or flat clearance
Loft clearance
Garage clearance
Clearances ahead of downsizing
Clearances related to probate
Clearances for people affected by compulsive hoarding
End of tenancy clearance
Spring cleaning
Garden waste clearance
Talk to us about house clearance in Eltham. Feel free to ask any questions you have about our services, and let us provide you with a full quotation for the work you require. Please call 020 3092 2961 or email info@junktaxi.co.uk.
HEAR FROM OUR CUSTOMERS IN ELTHAM
House Clearance
in Eltham
To prepare for a new roommate at my Eltham house, I ordered a house clearance. Best decision I ever made, because she was able to move in all her items super quickly and with no clutter to remove. Great work.
Probate Clearance
in Eltham
After my mother passed away, I was unsure what to do with her property in Eltham. I decided to sell it, and so I requested a probate clearance. The team were very considerate with her belongings, and were very kind in offering helpful advice. Thank you so much.
Loft Clearance
in Eltham
My partner and I requested a loft clearance for our Eltham property after hearing about this company from our neighbours. We were not disappointed, as the house was ready in no time and looking very clean.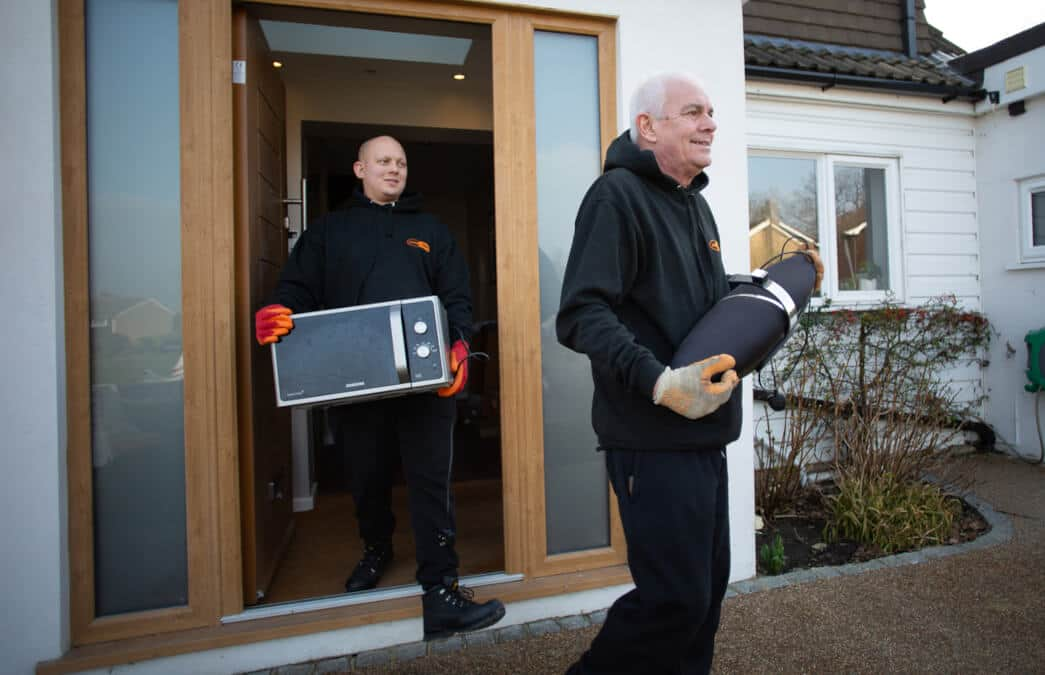 Flat clearance
in Eltham
We know the challenges that face customers who are completing a flat clearance. Whether you need to move large items down communal hallways without causing damage, or you live in a purpose-built block without a lift, we will be happy to help. There are many flats in the area, such as those on Greenacres, Grove Place and Eltham Green. Wherever you live, please just let us know what you need. We can assist you with clearing your flat professionally, safely and efficiently, without breaking the bank.
Garage clearance
in Eltham
Are you looking for a garage clearance service in Eltham? We regularly meet people who are moving house, converting their garage, having building work done, or who just want some storage space back. We offer an efficient and low-cost service, whatever you need.
We have a top tip if you're using our garage clearance services: please bag up smaller items first, where at all possible. This will help us to remove items faster, so we can make our services cheaper for you. We're always looking for ways to help save money for our customers.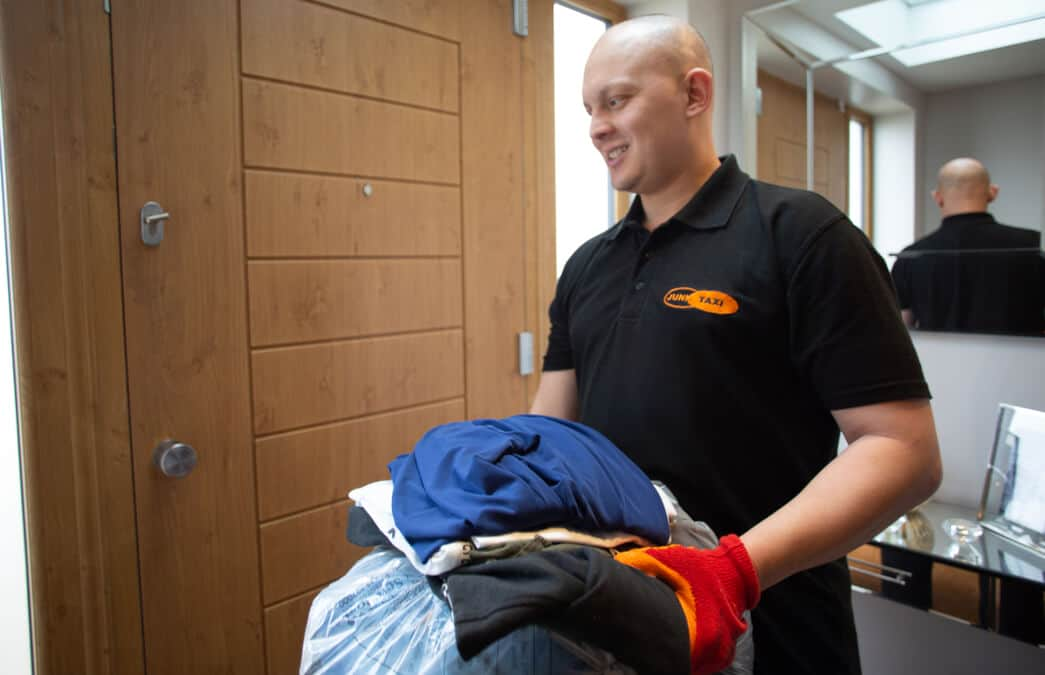 Let us help with your loft clearance and ensure it doesn't cause you any headaches. We can clear loft spaces quickly and efficiently, whether you need to remove everything because you're moving house or having building work carried out, or you simply want to get back some of the space under the rafters.
As with all our services, we can keep costs down when less of our time is required. If you can move items out of your loft first and leave them in an accessible place, this will allow us to make your loft clearance service cheaper. If you prefer that we remove items ourselves, that's not a problem. Just let us know what you need.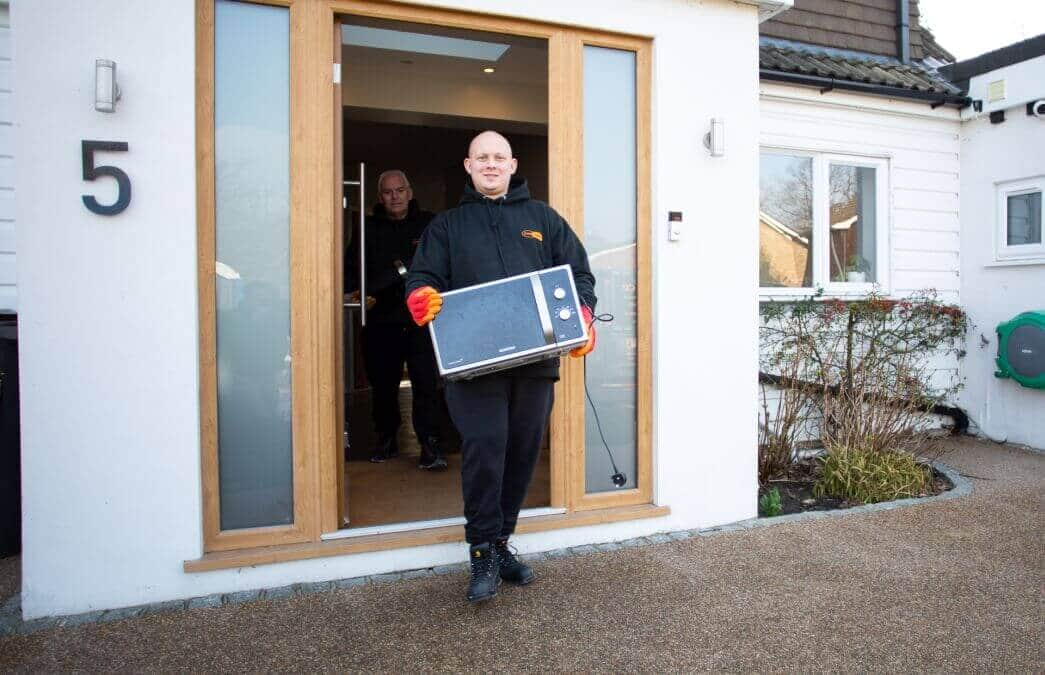 Probate clearance
in Eltham
Going through probate is difficult on many levels, not least when you have to deal with a loved one's property and possessions. This is where we can help relieve some of the pressure that's on you with our probate house clearance services. Let us take care of your house clearance so you can focus on everything else at this difficult time.
We work with lawyers and property professionals as well as with individuals going through probate, adapting to meet all needs so we can maximise our usefulness. You can be involved as much or as little as you need or want to be – we look after all possessions carefully and considerately.
Hoarder clearance
in Eltham
We are experienced in clearing hoards, assisting people who are faced with hoarding disorders, and those who have developed compulsive hoarding behaviours. Whether you are personally affected by hoarding, or you are supporting someone who is, please talk to us and learn more about what house clearance involves. We work at a pace that is comfortable to you, treating all possessions with respect. You can be fully involved, or you can leave us to it – we adapt to meet your needs and will work flexibly around you. We will help you achieve your goals and clear your property with care, compassion and professionalism.
Contact
Junk Taxi
Call 020 3092 2961 or email info@junktaxi.co.uk to discuss your house clearance in Eltham. We're ready to handle everything from a single room through to an entire property.