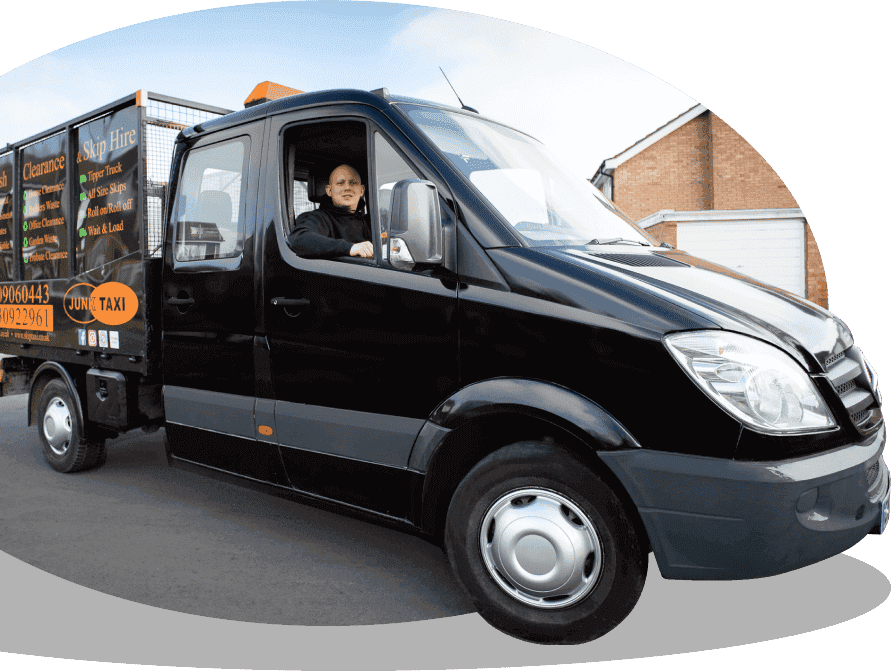 Rubbish Removal
in Herne Hill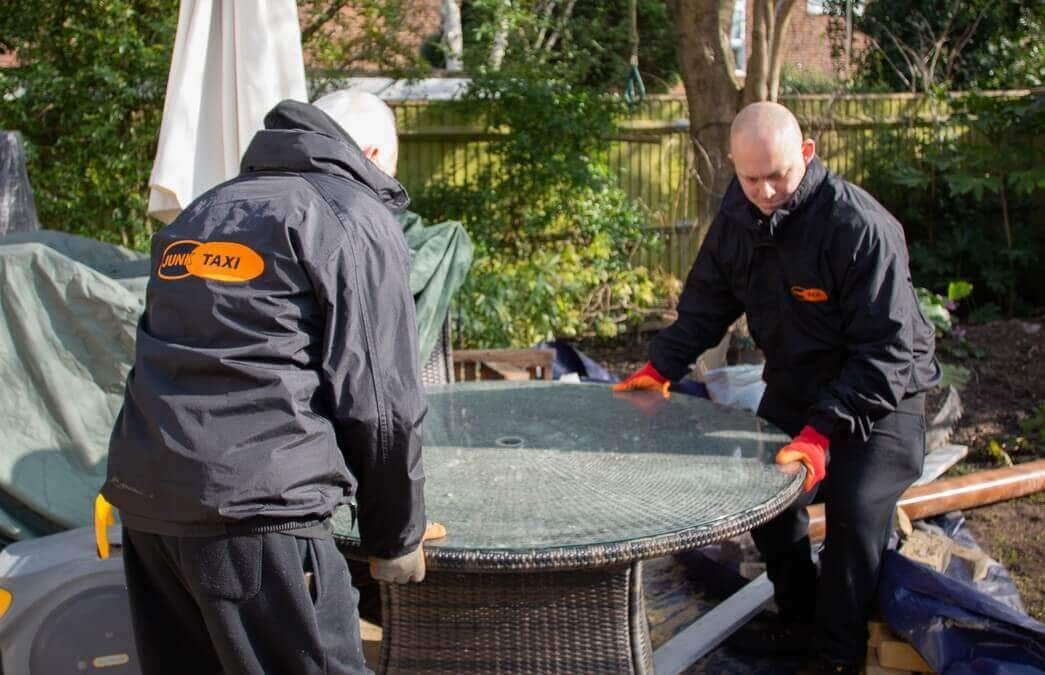 We offer efficient, low-cost rubbish removal in Herne Hill, South London, making sure our service is flexible to meet all individual needs. From removing rubbish and individual items of furniture, to carrying out full house clearances, to disposing of commercial rubbish and builders' waste, we offer a complete service.
If you are a resident of the Herne Hill area, you should have access to the Lambeth reuse and recycling centre. However, this won't be an accessible location for everyone in Herne Hill – and even if it is, you may have large amounts of waste and rubbish to remove. We offer you a convenient alternative, taking away rubbish from your property for a very reasonable price. We're licensed waste carriers, so you know that all rubbish will be dealt with responsibly, and we will find the most cost-effective option for you.
Contact us to discuss rubbish removal in Herne Hill. Call 020 3092 2961 or email info@junktaxi.co.uk.
Low cost household
rubbish removal
in Herne Hill
We offer an efficient, low-cost household rubbish removal service in Herne Hill. We know this part of South London can be pricy, but we're committed to keeping costs down, making sure our service is accessible to everyone.
Some of the household rubbish removal services we regularly carry out include:
Household rubbish
Domestic appliances
Individual items
Bagged green waste
Plumbing fixtures
Garden furniture, fencing, and sheds
Furniture
Bagged paint
As professionals in the rubbish removal sector, we fully understand the difficulties associated with this task. Perhaps you live in a period home (on a road such as Stradella Road) and you have a narrow doorway, making it difficult to remove objects. Maybe you live in an apartment (like the ones on Beckwith Road) and you don't feel confident moving furniture down steep stairs. Apartments can be especially tricky, as it's your responsibility to look after communal areas, and you may be charged for the damage. Let us help you with your domestic property clearance instead – we always send along a two-person team and will look after your property carefully.
Hear from our Rubbish Removal customers
in Herne Hill
Rubbish removal
in Herne Hill
I recently cleared out my loft and round lots of rubbish that needed to be removed in the process. There were large amounts so couldn't be handled by one man. The Herne Hill removal team came in handy and did the job quickly and efficiently.
Rubbish clearance
in Herne Hill
After accumulating lots of rubbish over recent years I need my Herne Hill garden cleared so I can have a fresh space. The team did exactly what I wanted them to do, leaving me with a lovely clear garden.
Waste removal
in Herne Hill
I called upon the Herne Hill waste removal team to come and remove my garden waste. The team were very co-operative and did exactly as I asked them to.
Arrange a Rubbish Removal quote
in Herne Hill
Herne Hill
Rubbish Removal Service
As a licensed waste carrier, we can deal with both domestic and commercial waste. We take all rubbish to official waste transfer stations, so we can fulfil our commitment to recycling. We will provide duty of care waste transfer notes so you know where your waste is taken.
Junk Taxi is a family-run business and we always put our customers first. We have a friendly team who will listen carefully to what you need, adapting their approach to suit you. We will provide you with a waste removal quote first, before arranging a convenient time to carry out our service. We're efficient, prompt, and you can always rely on us.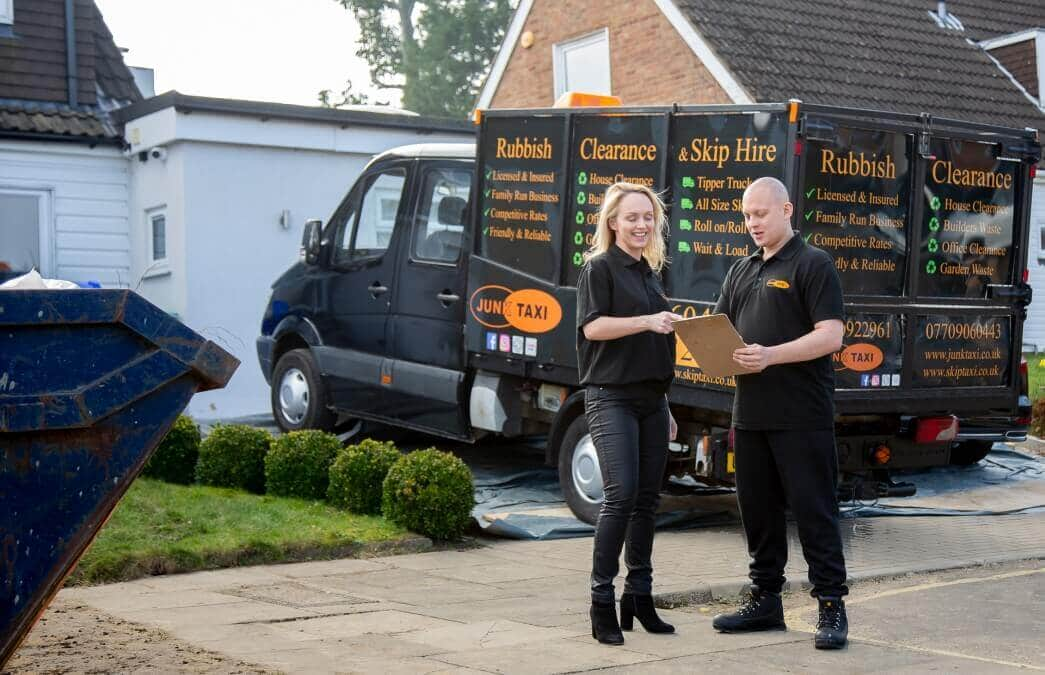 Builders' waste
removal
in Herne Hill
We can remove builders' waste, whether you're a domestic customer who's had building work carried out, or you're a tradesperson, construction company or builder. We often remove items such as: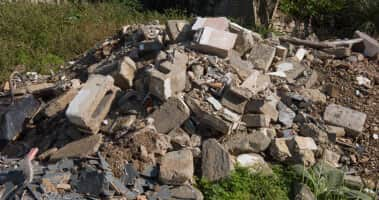 Rubble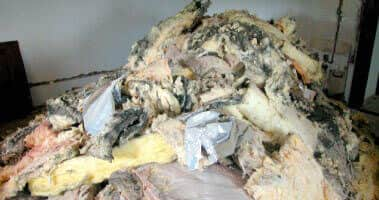 Insulation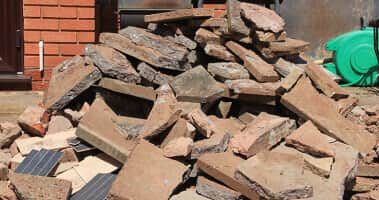 Soil, rocks, and paving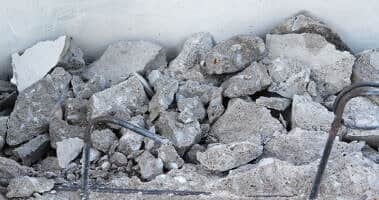 Concrete and cement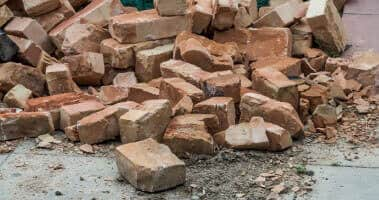 bricks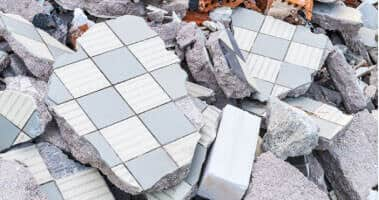 Tiles and ceramics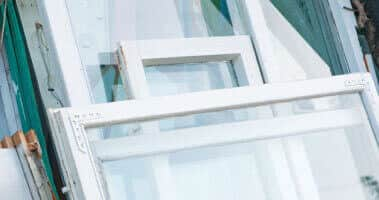 Windows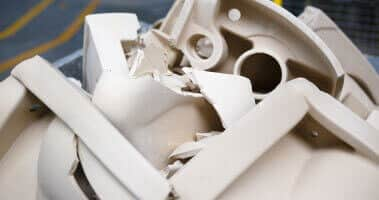 Kitchen and bathroom units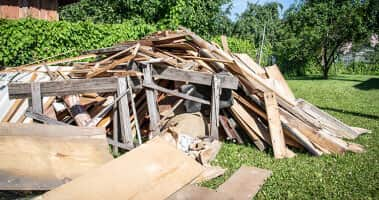 Wood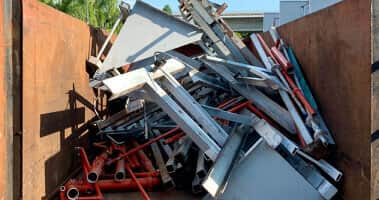 Metals
We can remove rubbish at a time that suits you and will arrange a convenient slot. If you work in the trade and need ongoing rubbish removal services, we can help with this too, partnering with you as your rubbish removal experts. For many construction companies, we are the rubbish removal team of choice.
We find the most cost-effective option for you and will talk you through your options.
Garden rubbish removal

in Herne Hill
We can take care of domestic and commercial waste in gardens, clearing away items such as:
Sheds
Bricks and rubble
Fences
Green waste
Garden furniture
If you're clearing out a garden in Herne Hill, we are the team to call. All we ask is that you bag up green waste before we arrive – we want to make sure we recycle wherever possible. By separating green waste, we can make sure it is dealt with appropriately.
What sets Junk Taxi
apart for
rubbish removal in
Herne Hill?

Flexible options
We can handle a wide range of rubbish removal enquiries and will work closely with you to determine a cost-effective solution that best suits your requirements. When we collect your rubbish, we'll make sure that your rubbish is dealt with in the manner that suits you best.

Personal service
Our friendly, approachable team are here to help you however they can. We'll be able to offer advice on the best way to remove your rubbish and will work closely with you to ensure that the process runs smoothly. As a family business, we pride ourselves on the customer experience we provide.

Convenient collection
We take the hassle out of dealing with your rubbish or unwanted items. Our team will keep you informed at all times, agreeing a three-hour collection window with you, notifying you when they're on their way, and letting you know when your rubbish has been removed from your property.

Professional team
We are a licensed waste carrier who will ensure that your rubbish is handled and disposed of professionally. We will provide a duty of care waste transfer note when we leave your property and will take your waste to a collection centre that is committed to recycling and reducing landfill.
Contact
Junk Taxi
Call 020 3092 2961 or email info@junktaxi.co.uk to discuss your rubbish removal in Herne Hill. We'll ensure that your rubbish, waste, or unwanted items are collected promptly and professionally.