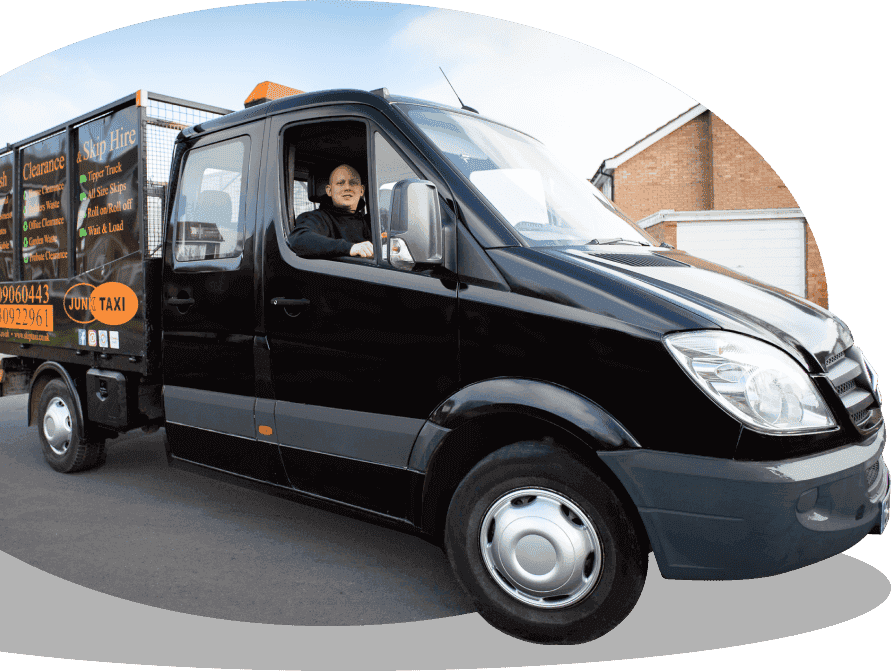 Rubbish Removal
in Sevenoaks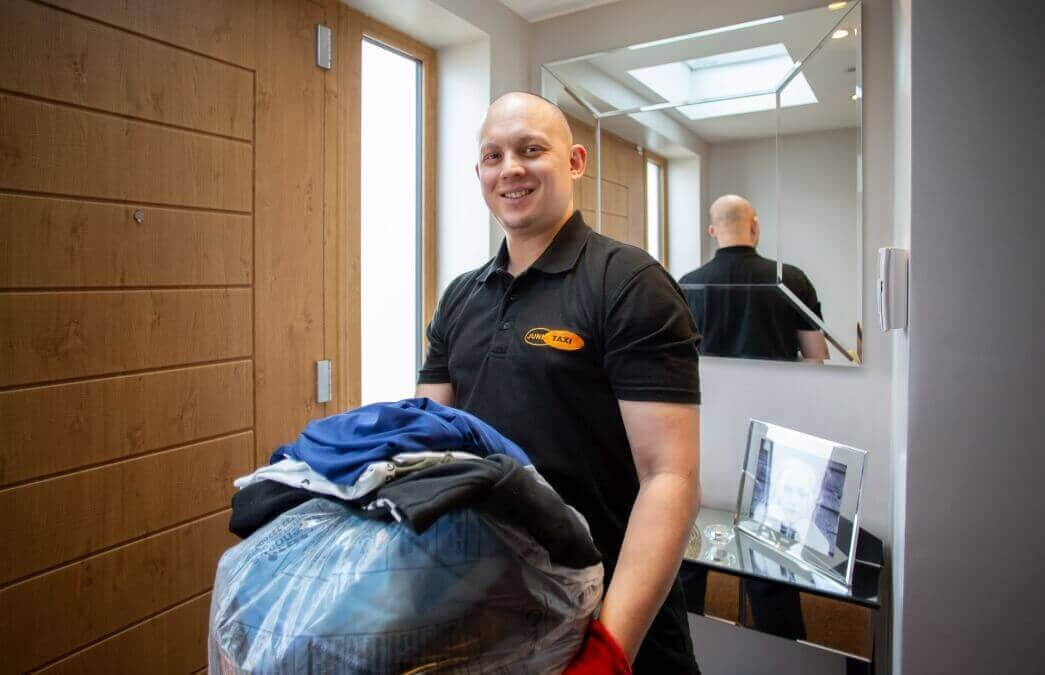 Are you looking for rubbish removal in Sevenoaks? You've come to the right place – at Junk Taxi, we're licensed waste removal professionals and will help you move anything from an individual piece of furniture, to a whole houseful of rubbish. We operate with a two-person team, so we can move items of any size quickly and easily. Always thinking ahead, we'll provide full quotes and will find the most cost-effective option for you.
As a resident of Sevenoaks, your closest tip will be the Sevenoaks Household Waste Recycling Centre. However, this can still pose problems if you have large items to move, or if you have lots of rubbish to get rid of. Ask us to help instead – our rubbish removal services are very good value for money and will save you having to make difficult, unnecessary trips to the tip.
Contact us to discuss rubbish removal in Sevenoaks. Call 0203 092 2961 or email info@junktaxi.co.uk.
Low cost household
rubbish removal
in Sevenoaks
We know Sevenoaks can be an expensive area of Kent but please don't worry about costs – our prices are kept permanently low. We want to make sure everyone in Sevenoaks can access our household rubbish removal services – these are some of the most popular options available:
Household rubbish
Domestic appliances
Individual items
Bagged green waste
Plumbing fixtures
Garden furniture, fencing, and sheds
Furniture
Bagged paint
We know that household rubbish removals can be challenging too, and we understand the difficulties associated with them. Maybe you live in a flat (like those on Lime Tree Walk or Holly Bush Lane) and you're worried about moving items without damaging walls and flooring. Perhaps you need to clear out a whole house (like the ones on Bayleys Hill or Larkfield Road TN13), or get rid of rubbish from lofts or outbuildings before you move home. Whatever it is you need, we can help.
Hear from our Rubbish Removal customers
in Sevenoaks
Rubbish removal
in Sevenoaks
I needed all my excess rubbish removed as it was piling up due to me never going to the tip. The team that came to remove were very professional and handled everything in an orderly fashion. Would recommend.
Rubbish clearance
in Sevenoaks
My shed needed to be cleared of all the rubbish in it as I will be getting a new one. There was a large amount, so it took the team at least a day. Really appreciate their work. Highly recommend.
Waste removal
in Sevenoaks
Builders left lots of unnecessary waste, so this team came and removed it leaving the place spotless. Great service.
Arrange a Rubbish Removal quote
in Sevenoaks
Sevenoaks
Rubbish Removal Service
We are licensed waste carriers, providing services for people throughout Sevenoaks. We can remove both domestic and commercial waste legally and professionally, meeting all legal obligations – you're in safe hands when you choose us for rubbish removal.
Junk Taxi is a family business, completely committed to providing the best levels of customer service we possibly can. Many of our customers go on to recommend us. If you want us to remove waste just the once, let us know what you need. Equally, if you're a business owner in Sevenoaks and you're looking for an ongoing solution to waste and rubbish disposal, we'll be happy to partner with you.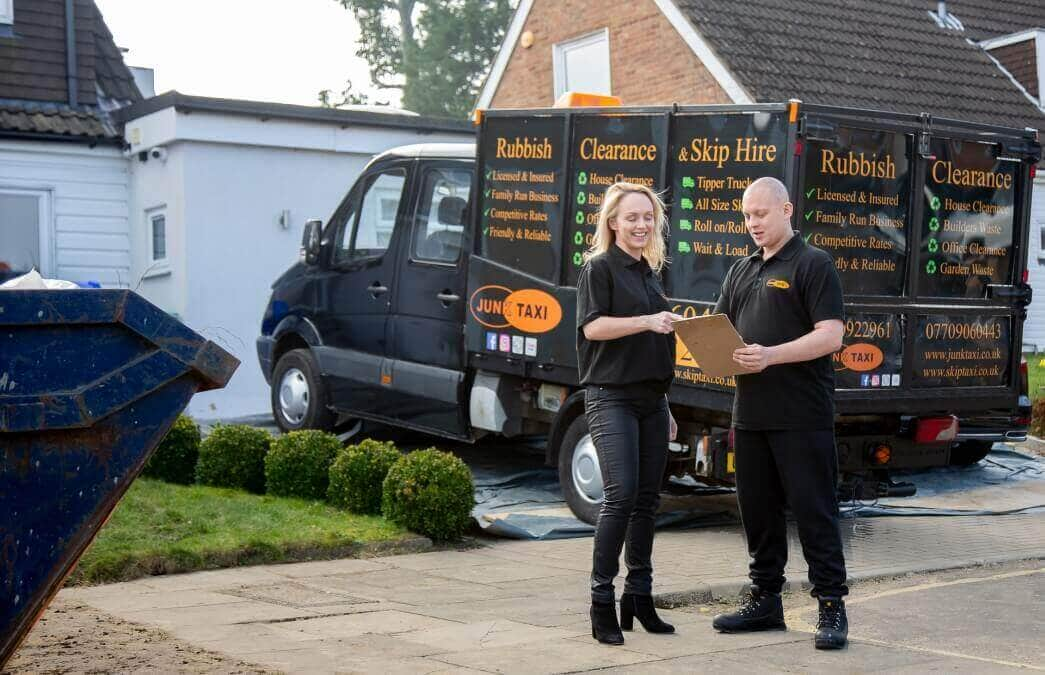 Builders' waste
removal
in Sevenoaks
We offer builders' waste removal in Sevenoaks, taking all items to waste transfer stations where you know they will be disposed of appropriately and responsibly. We provide duty of care wase transfer notes for your records when you choose us for your waste removal services. Some of the items that we regularly dispose of on behalf of tradespeople, builders and construction companies include: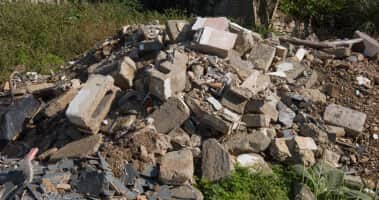 Rubble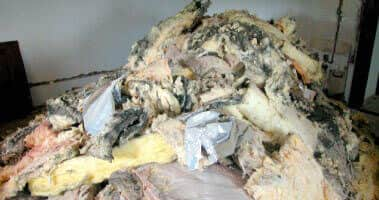 Insulation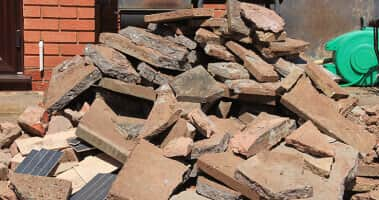 Soil, rocks, and paving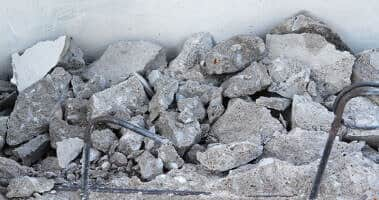 Concrete and cement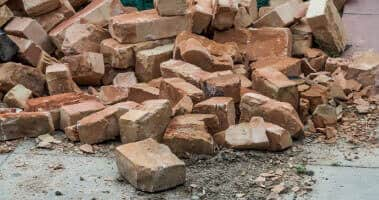 bricks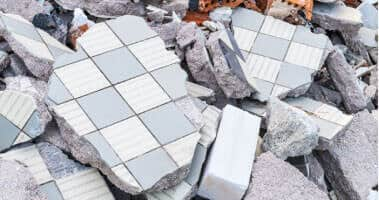 Tiles and ceramics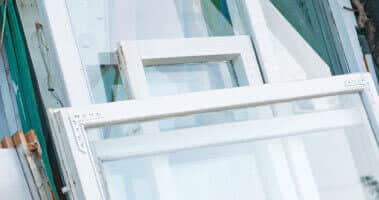 Windows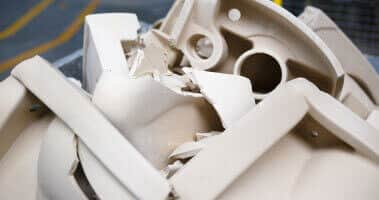 Kitchen and bathroom units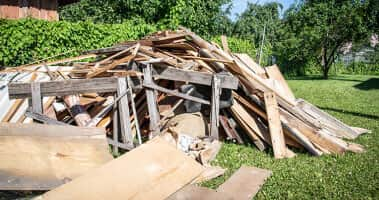 Wood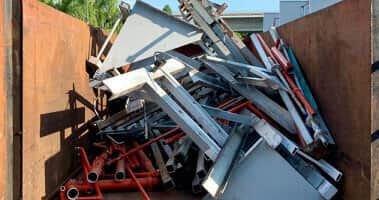 Metals
We can come and take away rubbish with short notice, or we can become your rubbish removal partners, serving all your sites in Sevenoaks and beyond. We always offer excellent value to the trade.
Garden rubbish removal

in Sevenoaks
We offer the option of garden rubbish removal in Sevenoaks, dealing with domestic and commercial waste as needed. Some of the items we regularly remove for our customers include:
Sheds
Bricks and rubble
Fences
Green waste
Garden furniture
Nothing is too big or small for us to dispose of for you. If you have green waste, we can remove this for you too – please bag it up separately so we can make sure it's recycled.
What sets Junk Taxi
apart for
rubbish removal in
Sevenoaks?

Flexible options
We can handle a wide range of rubbish removal enquiries and will work closely with you to determine a cost-effective solution that best suits your requirements. When we collect your rubbish, we'll make sure that your rubbish is dealt with in the manner that suits you best.

Personal service
Our friendly, approachable team are here to help you however they can. We'll be able to offer advice on the best way to remove your rubbish and will work closely with you to ensure that the process runs smoothly. As a family business, we pride ourselves on the customer experience we provide.

Convenient collection
We take the hassle out of dealing with your rubbish or unwanted items. Our team will keep you informed at all times, agreeing a three-hour collection window with you, notifying you when they're on their way, and letting you know when your rubbish has been removed from your property.

Professional team
We are a licensed waste carrier who will ensure that your rubbish is handled and disposed of professionally. We will provide a duty of care waste transfer note when we leave your property and will take your waste to a collection centre that is committed to recycling and reducing landfill.
Contact
Junk Taxi
Call 020 3092 2961 or email info@junktaxi.co.uk to discuss your rubbish removal in Sevenoaks. We'll ensure that your rubbish, waste, or unwanted items are collected promptly and professionally.